Subscribe at Apple Podcasts, Stitcher, Google Podcasts, Overcast, Pocket Casts, Anchor.fm, Breaker, PodBean, RadioPublic, Amazon Music, or search in your favorite podcatcher!

How To Support Our Show:

Thanks to Our Executive Level Patrons:

The £10 Tier
The Turn it up to $11 Tier

Clay Wombacher
Frank Theilgaard-Mortensen
Alan "Ain't Too Proud To" Begg
Mikkel Steen

$10 "Some One Came" Tier

Ryan M
Jeff Breis
Gerald Kelly – Paypal
Victor Campos

The $9.99 Executive Assistant Tier
Show Update:

Nate & John (and assorted patrons and listeners) will be in Florida in February, 2022 for the first two Deep Purple shows in nearly two years!
February 10, 2022 – Hollywood, Florida – Hard Rock Live Arena.
February 12, 2022 – St. Petersburg, Florida – Mahaffey Theater
The Golden Girls in the UK!
Other albums similar to this: Gillan's Inn
Real World Studios is the studio owned by Peter Gabriel
Deep Dive Podcast Network: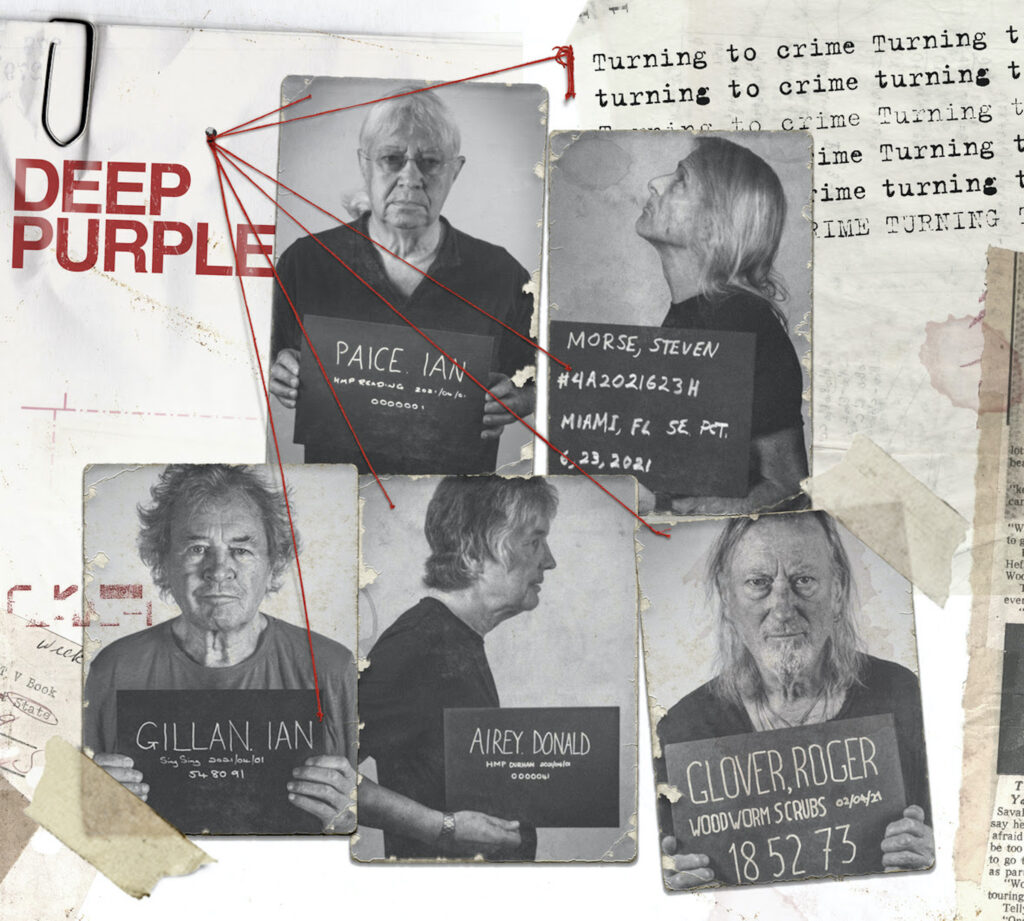 Album Tracks:

"Dixie Chicken" (Little Feat)

From the 1973 album "Dixie Chicken" by Little Feat.

"Shapes of Things" (Yardbirds)

Single by The Yardbirds from 1966.

"The Battle of New Orleans" (Lonnie Donegan/Johnny Horton)

From the 1962 album by Lonnie Donegan, "A Golden Age of Donegan."

"Lucifer" (Bob Seger System)

From the 1970 album "Mongrel" by Bob Seger System.

"White Room" (Cream)

From the 1968 Cream album "Wheels of Fire."

(Medley)

"Going Down" (Moloch)

From 1969 album "Moloch" by the band Moloch.
Also covered by Freddie King in 1971 and likely popularized by Jeff Beck in 1972
Mark 4 used to cover this live.

"Green Onions" (Booker T. & The MG's)

From the 1962 album "Green Onions" by Booker T. & The MG's.

"Hot 'Lanta" (The Allman Brothers)

From the 1971 live album "Live at Fillmore East" by The Allman Brothers.

"Dazed and Confused" (Led Zeppelin)

From Led Zeppelin's self-titled debut album in 1969.

"Gimme Some Lovin' (Spencer Davis Group)

A single from 1966 by Spencer Davis Group.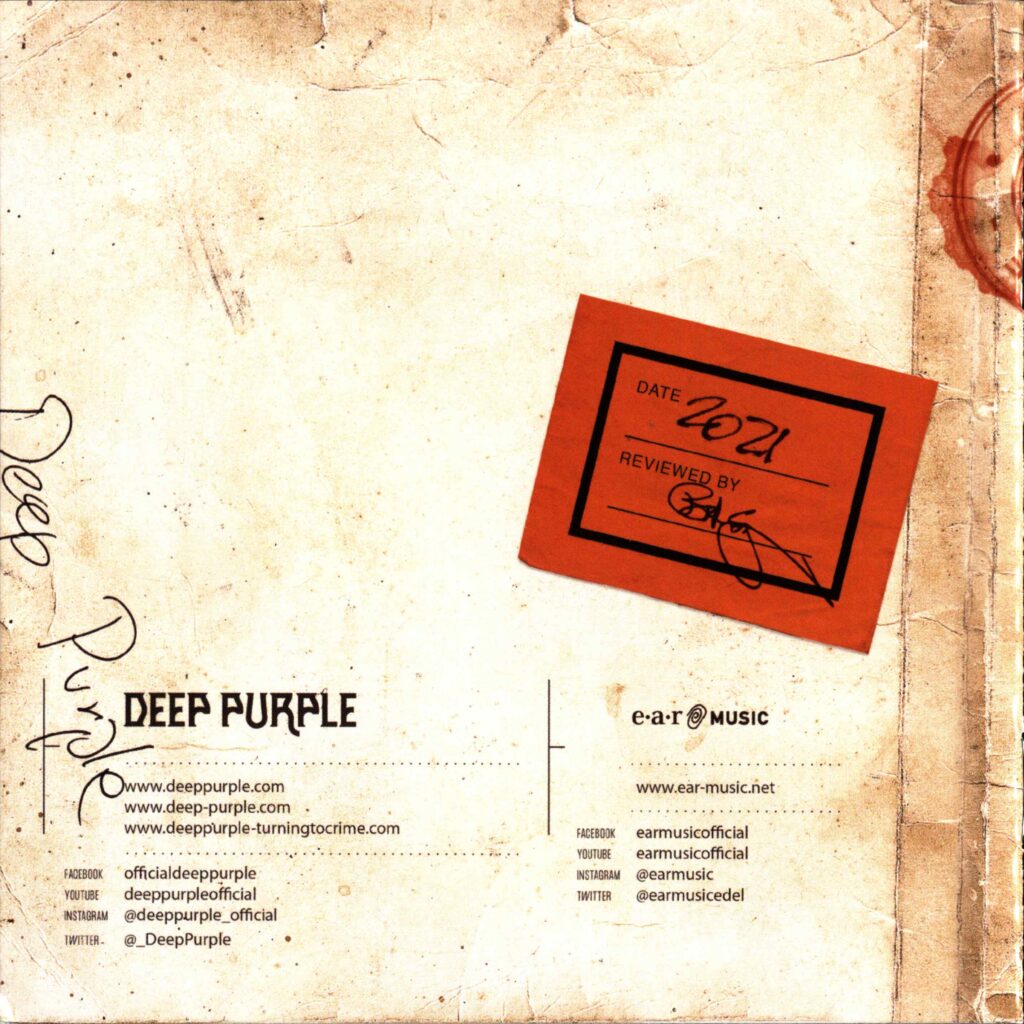 Thanks to Our Core Level Patrons:

The $7.77 KeepItWarmRat Tier
The Episode $6.66 Tier

Steve Coldwell
Arthur Smith
Anton Glaving

The $6.65 "Almost Evil" Tier
$5.99 The "Nice Price" Tier
Robert Smith
$5 "Money Lender" Tier

John Convery
German Heindl
Adrian Hernandez
Jesper Almén
Oleksiy The Perfect Stranger Slyepukhov
James North
Mark Hodgetts
Kev Roberts – Paypal
Will Porter
Zwopper The Electric Alchemist
Tim "Southern Cross" Johnson
Reception and Review

https://ultimateclassicrock.com/deep-purple-turning-to-crime-album-review/

But these surprises are surprisingly convincing. Guitarist Steve Morse gets to employ some different playing techniques, Don Airey rolls out a little barrelhouse piano on some of the tracks and drummer Ian Paice sounds assured in the different rhythmic approaches. Gillan, meanwhile, can sing just about anything, so his voice winds up being the best ambassador for this unlikely fare.
The closing "Caught in the Act," meanwhile, fuses together bits of five '60s favorites – Jeff Beck Group's "Going Down," Booker T. & the MG's' "Green Onions," the Allman Brothers Band's "Hot 'Lanta," Led Zeppelin's "Dazed and Confused" and the Spencer Davis Group's "Gimme Some Lovin'" – into a mostly instrumental medley that shows why Mark VIII is one of the group's best lineups and more potent than most of its Purple predecessors.

https://bravewords.com/reviews/deep-purple-turning-to-crime

6.5
My one gripe with Turning To Crime is that the selection of songs was rather predictable in the sense that it makes perfect sense for Deep Purple to cover a track like Cream's "White Room". It's obvious that Deep Purple is targeting their efforts to their most prominent demographic whom they've already won over long ago, but I wish the band would've taken a different approach — maybe even covering songs from an artist or era that we wouldn't have necessarily expected.
Despite wanting the band to step a bit outside of their comfort zone, the band's latest efforts have continued to surprise fans with their level of quality; and I am still incredibly elated that 53 years after the band's debut in 1968, Deep Purple are still recording and releasing music new (or in this case old), for rock fans of multiple generations to continue to enjoy.
An inexplicably odd, badly worded, and poorly researched article: https://pennsylvanianewstoday.com/genesis-2-nights-at-wells-fargo-center-and-6-new-album-releases-seven-in-seven-thereporteronline/273622/New release
Deep Purple — "Conversion to Crime"
"Turning to Crime" arrives just 15 months after "Whoosh!". — Deep Purple's 21st studio album. Despite the death of guitar wizard Ritchie Blackmore nearly 30 years ago and the death of keyboardist Jon Lord in 2012, he received high praise from critics who praised the band's ever-evolving creativity. This new release is the first DP album of a track that wasn't written by the band. This is a collection of songs previously recorded by other artists, such as Cream's "White Room," Fleetwood Mac's "Oh Well," and Bob Dylan's "Watching the River Flow."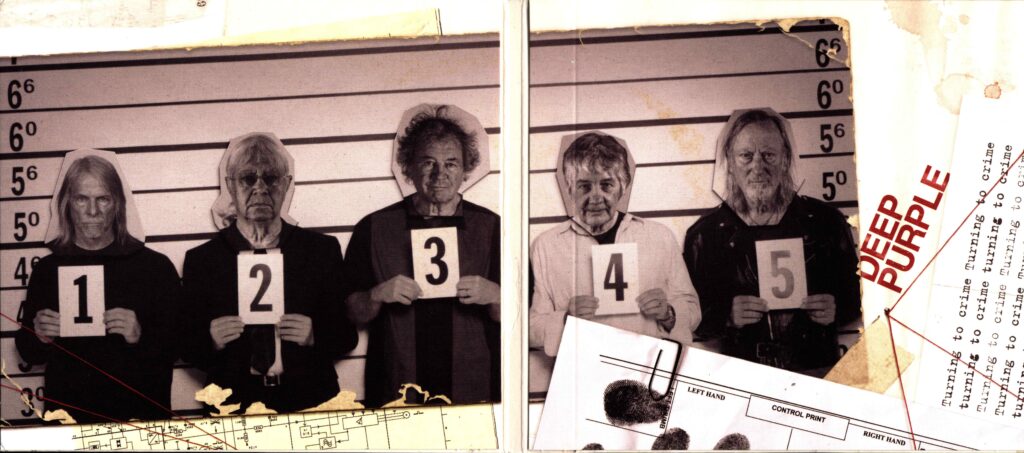 Thanks To Our Foundation Level Patrons:

$3 "Nobody's Perfect" Tier

Peter Gardow
Ian Desrosiers
Mark Roback
Duncan Leask
Stuart McCord
Flight of the Rat Bat Blue Light

$1 Made Up Name Tier

The "Unlawfully Perforated" Leaky Mausoleum
Stephen Sommerville The Concerto 1999 Fanatic
Raphael Choury (Raff Kaff)
Spike, The Rock Cat
JJ Stannard
Hank the Tank
Private Eyes
Ashen Lionel
For Further Information:h
Listener Mail/Comments

Comments about the show? Things you'd like us to cover? We'd love to hear from you. Send us an email at info@deeppurplepodcast.com or @ us on Twitter, Facebook, or Instagram.