Subscribe at Apple Podcasts, Stitcher, Spotify, Google Podcasts, Overcast, Pocket Casts, Anchor.fm, Breaker, PodBean, RadioPublic, or search in your favorite podcatcher!
Thanks to Our Patrons:

Clay Wombacher – $5 tier
Steve Seaborg (Alltheworldsastage.net) – $5 tier
Peter Gardow – $3 tier
Ells Murders – $1 tier
Spacey Noodles – $1 tier
Thanks to our Brothers at the Deep Dive Podcast Network:
Thanks to the Patron Saint and Archivist of The Deep Purple Podcast:
Show Updates: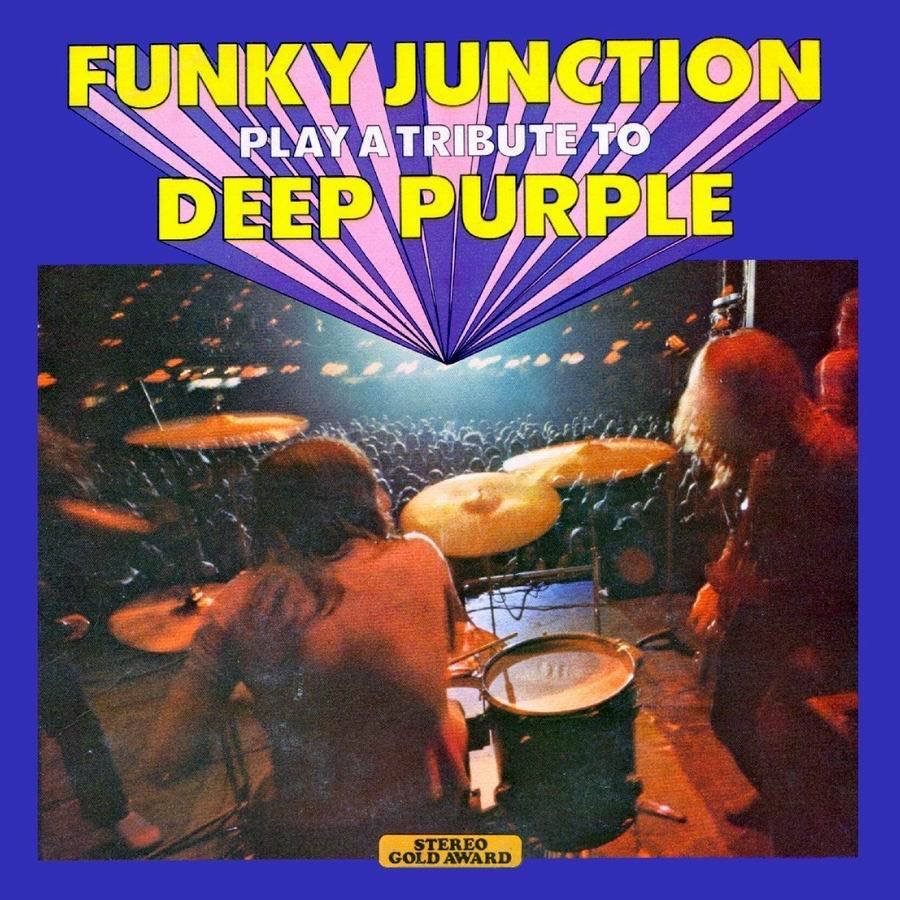 Mike Healy on Twitter points out that the "Funky Junction Play a Tribute to Deep Purple" album cover features an entirely different band, Hard Stuff.
Spacey Noodles writes in to tell us about Ian Gillan's Caramba TV channel on YouTube. Looks like it was abandoned about a year ago unfortunately.
Thank you to Steve Seaborg for the generous offer of tickets to see UFO!
Alphabetical poll to pick our listeners' favorite mark 1 song.
Notes From The Field:

John reviews Deep Purple show at Mohegan Sun in Uncasville, CT on October 9, 2019.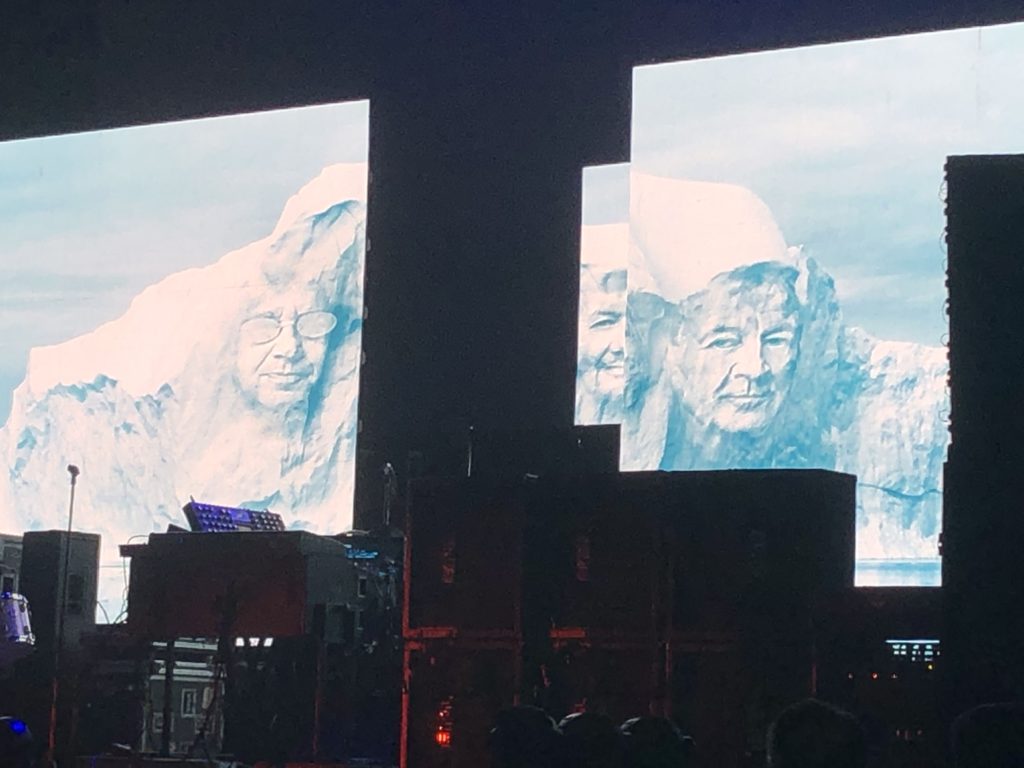 Lead Up To Album & Writing:

From Glenn Hughes's autobiography:

Songs left over from Come Taste the Band that DP didn't use.
Very messed up on cocaine at the time of writing album.
Tells a story of having cocaine paranoia, running around with a knife into a field because he thought there was someone in the tall grass.
He talks about this being the point where drugs stopped being fun. He just couldn't stop doing them.
He became violent and exhausted at home.
His only comfort was sitting in front of his Fender Rhodes, playing, and writing music.
He says he was in a lot of pain when he wrote the album.
His intention was to push his musical abilities. He wanted to show everyone what he was capable of with this album.
He was upset that Lord and Paice formed PAL.
He was upset that Lord had ended up with his girlfriend.
He wanted to show everyone that he was musically superior.
Mick Jagger offered Hughes use of his studio to record the album.
Hughes says he was out of his mind on speed when he recorded Play Me Out.
Album was written and recorded in ten days. Glenn Hughes claims that he never slept once during that time. He recorded all the basic tracks, vocals, and backing vocals.
Hughes says he saw a nurse walking through the studio with a poodle and had a conversation with her.
The strings were recorded later on in L.A.
The album was mixed at Island.
Hughes admits to being totally out of it but is proud of the vocals he did.
Hughes describes the album as being very painful for him. She said it was all about him breaking up with Vicky Gibbs and her leaving him for Jon Lord. It was about losing his girlfriend to his mentor.

From CD liner notes:

Original plan was to release the single "Smile" then finish it up with the album.
Found a studio called LEe Sound Studio, a 16 track studio to work in.
Glenn would clock in hearly to do the writing so by the ntime the musicians got there they'd be ready to work.
The bulk of the album was recorded in 1976. After the basic tracks were laid down he re-joined Trapeze.
It was almost a year later when ti was released.
Safari was the sister label to Oyster (which did Rainbow) and that was who released Play Me Out.
Released in Germany first as that was the biggest market for ex-Purple.
The album cost $16,000 to make. This was considered pocket change even in 1977.
Recorded his parts with a drum machine then added other instruments after.
Album Lineup
Glenn Hughes – bass, guitars, keys
Mel Galley – guitar

Trapeze, Whitesnake, Cozy Powell, Phenomena — a supergroup with Brian May and others

Bob Bowman – guitar
Pat Travers (wiki) – guitar
Dave Holland – drums
Terry Rowley – piano
Robert Bailey – piano
Ron Asprey – saxophone
Henry Lowther – trumpet
Mark Nauseef – percussion
Liza Strike – backing vocals

The Butterfly Ball, Elton John, Carly Simon, Pink Floyd, and hundreds of other sessions

Joy Wright – backing vocals

Only credits are this album and two GH compilations that include songs from this album

Helen Chappelle – backing vocals

The Butterfly Ball, Roger Glover's Elements, David Coverdale, various session work
Arranged By [Horns], Saxophone [Baritone, Tenor, Alto] – Ron Aspery
Arranged By [Strings] – Graham Prescott*

He is best known for his work with Tom Jones, Deep Purple, Cher, Paul McCartney, Hans Zimmer, Jon Bon Jovi, John Williams, among others.

Drums – Dave Holland (2)
Engineer – Brad Davis

Started his career 1969, working for A&R Studios, NYC.
Moved to London in 1974 and worked on movies Serpico, Godspell, The Godfather (1 & 2), Holy Mountain, and others.
Worked for Marcus Recording Studios, London from June 1979 until roughly mid-1982.
Worked on an album in 1988 about the Baseball team the Rangers.
Worked with John Prine, Ian Gillan Band's Clear Air Turbulence, Stan Clarke, Trapeze, King Crimson, Wang Chung, and many more.

Other [Assistant Equipment Co-ordination] – Andy Field, Dave Whitehouse, Frank Merricks, Willy Fyffe
Recorded By [Assistant At Air] – Jon Walls

Performed with Jimmy Buffet
Production with Olivia Newton John, Marvin Gaye, and The Pretenders amongst others

Recorded By [Assistant At Island] – Barry Sage

Production with The Rolling Stones, Brian Eno, and Bad Brains amongst other
Album Art & Booklet Review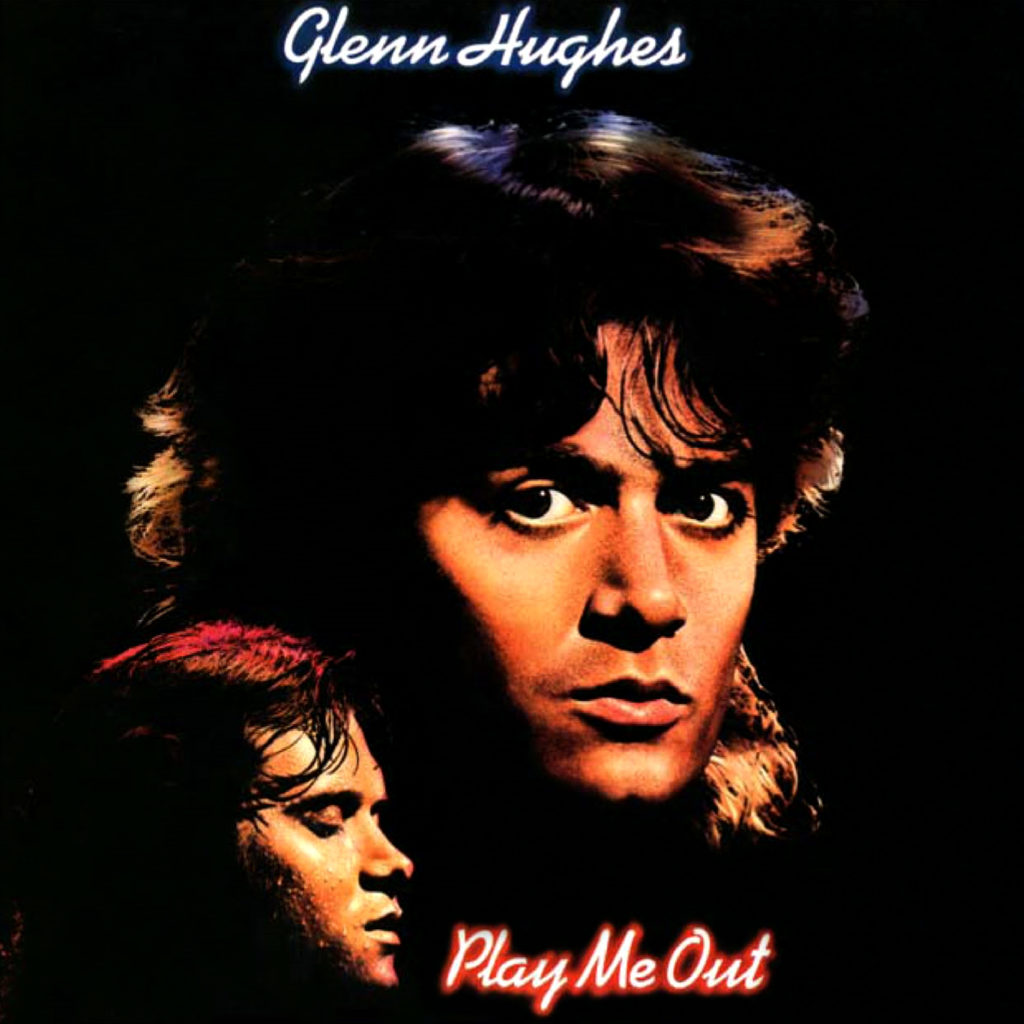 Original cover had two Glenn Hughes heads, like a 70s portrait.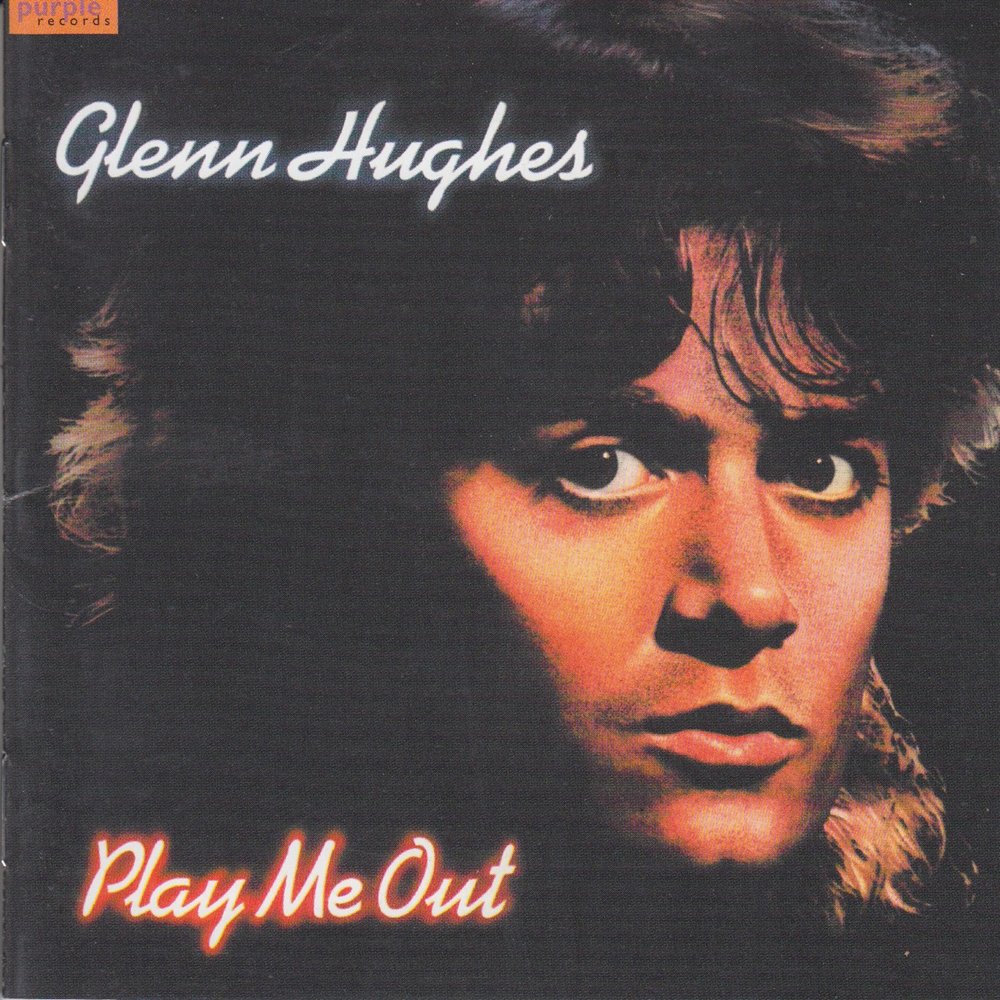 1995 Re-release went to one Glenn Hughes head.
40th anniversary moved back to original cover.
Photography [Cover] – Gered Mankowitz
Album Details and Analysis:

Recorded at Lee Sound Basing Street (Island) and Air Studios.
This Album is dedicated to my best friend Tommy Bolin.
(P)&(C)1977 Deep Purple (Overseas) Limited.
Made in England
I Got It Covered
Space High
It's About Time

Tommy Bolin liked this song and suggested it should be recorded for Come Taste The Band.
Deep Purple rehearsed it but at the last minute Hughes decided to hold it back.

L.A. Cut Off
Well
Soulution
Your Love Is Like a Fire
Destiny (Galley, Holland, Hughes)
I Found a Woman

Last song recorded for the album.
The "woman" he's speaking of is "my music."
Album Review & Reception

After they had finished recording Hughes was flying with Terry Rowley from HEathrow to Chicago. He was coming down off the speed and he got off the plane to get a sandwich during a connection. The plane left without him. The masters of Play Me Out were on the plane. Luckily Terry was on the pane and kept them safe.
Geoff Barton did a positive review.
Pete Makowski did a positive review.
Rave reviews in the music weekly Sounds by Geoff Barton.
Record was solid with die-hard fans but didn't get any live promotion, despite a Glenn Hughes Band tour being planned.
It was re-released in 1983 as interest in the band and its former members was growing.
Most DP fans were confused by the album.
After the release Ozzy told Hughes he wanted to form a band called Blizzard of Ozz with Hughes on bass. Hughes didn't want to be in a band where he didn't sing.
Everyone thought this was going to be a big thing and lead to great solo success for Hughes but the drugs held him back.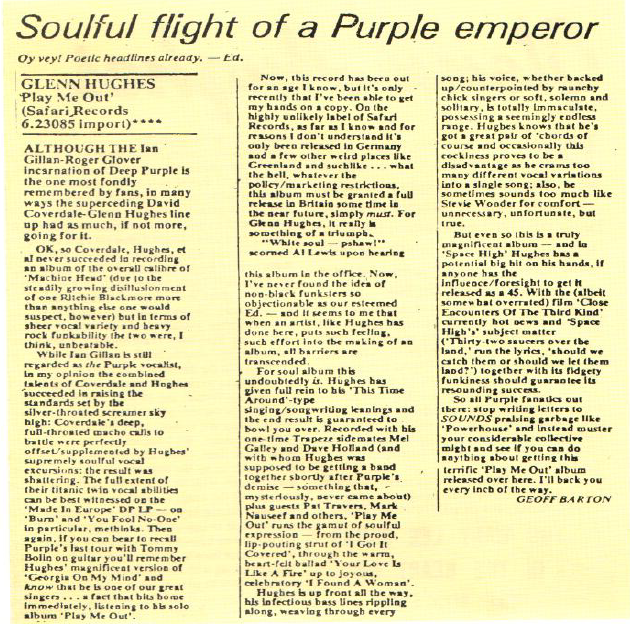 Review by Geoff Barton in Sounds magazine, 1977:

Title: Soulful flight of a Purple Emperor
Editor commented: Oy vey! Poetic headlines already. – Ed.
ALTHOUGH THE Ian Gillan-Roger Glover incarnation of Deep Purple is the one most fondly remembered by fans, in many ways the superceding David Coverdale-Glenn Hguhes line up had as much, if not more, going for it.
OK, so Coverdale, Hughes, et al never succeeded in recording an album of the overall calibre of 'Machine Head' (due to the steadily growing disillusionment of one Ritchie Blackmore more than anything else one would suspect, however) but in terms of sheer vocal variety and heavy rock funkability the two were, I think, unbeatable.
While Ian Gillan is still regarded as the Purple vocalist, in my opinion the combined talents of Coverdale and Hughes succeeded in raising the standards set by the silver-throated screamer sky high: Voverdale's deep, full-throated macho calls to battle were perfectly offset/supplemented by Hughess' supremely soulful vocal excursions: the rest was shattering. The full extend of their titanic twin vocal abilities can be best witnessed on the 'Made In Europe' DP LP — on 'Burn' and 'You Fool No One' in particular, methinks. Then again, if you can bear to recall PUrple's last tour with Tommy Bolin on guitar you'll remember Hughes' magnificent version of 'Georgia On My Mind' and know that he is one of our great singers . . . a fact that hits home immediately, listening to his solo album 'Play Me Out'.
Now, this record has been out for an age I know, but it's only recently that I've been able to get my hands on a copy. On the highly unlikely label of Safari records, as far as I know and for reasons I don't understand it's only been released in Germany and a few other weird places like Greenland and suchlike . . . what the hell, whatever the policy/marketing restrictions, this album must be granted a full release in Britain some time in the near future, simply must. For Glenn Hughes, it really is something of a triumph.
"White soul — pshaw" scored Al Lewis upon hearing this album in the office. Now, I've never found the idea of non-black funksters so objectionable as our esteemed Ed. — and it seems to me that when an artist, like Hughes has done here, puts such feeling, such effort into the making of an album, all barriers are transcended.
For soul album this definitely is. Hughes has given full rein to his 'This Time Around'-type singing/songwriting leanings and the end result is guaranteed to bowl you over. Recorded with his one-time Trapeze sidemates Mel Galey and Dave Holland (and with whom Hughes was suppose dto be getting a band together shortly after PUrple's demise — something that, mysteriously, never came about) plus guests Pat Travers, Mark Nauseef and others. 'Play Me Out' runs the gamut of soulful expression — from the proud, lip-pouting struf of 'I Got It Covered', through the warm, heart-felt ballad 'Your Love Is Like a Fire' up to joyous celebratory 'I Found a Woman'.
Hughes is up front all the way, his infections bass lines rippling along, weaving though every song; his voice, whether backed up/counterpointed by raunchy chick singers or soft, solemn and solitary, is totally immaculate, possessing a seemingly endless range. Hughes knows that he's got a great parr of 'chords of course and occasionally this cockiness proves to be a disadvantage as he crams too many different vocal variations into a sings song; alo, he sometimes sounds too much like Stevie Wonder for comfort — unnecessary, unfortunate, but true.
But even so this is a truly magnificent album 00 and in 'Space High' Hughes has a potential big hit on his hands, if anyone has the influence/foresight to get it released as a 45. With the (albeit somewhat overrated) film 'Close Encounters Of The Third Kind' currently hot news and 'Space High's' subject matter ('Thirty-two saucers over the land,' run the lyrics, 'should we catch them or should we let them land?') together with its fidgety funkiness should guarantee its resounding success.
So all Purple fantastic out there: stop writing letters to SOUNDS praising garbage like 'Powerhouse' and instead muster your considerable collective might and see if you can do anything about getting this terrific 'Play Me Out' album released over here. I'll back you every inch of the way.
GEOFF BARTON

Two German-language review provided less positive reviews. These are rough translations by the wonderful Jörg Planer.

The first translates basically as saying that it's basically a "boring flop."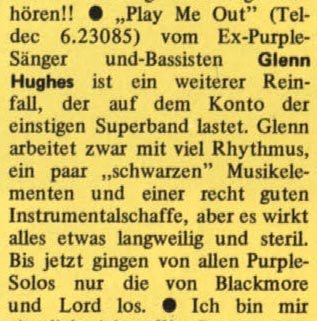 The second is more harsh saying: "Glenn is trying to play guitar and sing solo and hearing the album he isn't and won't be good in both. His singing in 'Soulution' sounds like he's imitating a love hungry cat."
In The News . . .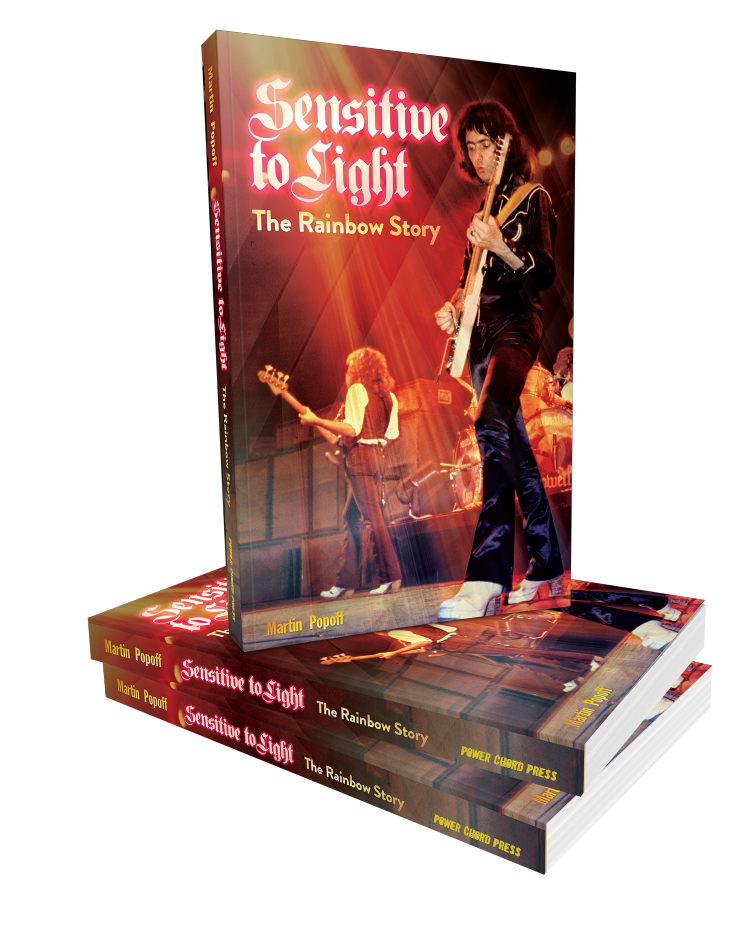 Martin Popoff's new book Sensitive to Light: The Rainbow Story (Link to purchase here: http://www.martinpopoff.com/html/sensitive-to-light-the-rainbow-story.html )

Update to his book Rainbow: English Castle Magic which is now out of print

– First off, this book is 50% longer, a whopping 120,000 words and 318 pages
– No pictures in the old one – two swell colour sections of photos in this one.
– New interview footage with Ritchie Blackmore, Ronnie James Dio, Roger Glover, Jimmy Bain, Tony Carey, Graham Bonnet, Craig Gruber, Cozy Powell and more.
– major overhaul in the writing and analysis by me
– loads more research of the press, breakdown of the songs, production, album covers etc.
– old one was smaller format; this one is my usual 6" x 9"
– old one… hey, it was one of my very first band biographies; it was long overdue for a re-engineering and this is probably my best yet. So, as the back cover sez…
– reissues and live output covered in more detail
– brought up to date with the Ronnie Romero era live shows and new songs

Email martinp@inforamp.net for purchase/invoicing.
Link to purchase here: http://www.martinpopoff.com/html/sensitive-to-light-the-rainbow-story.html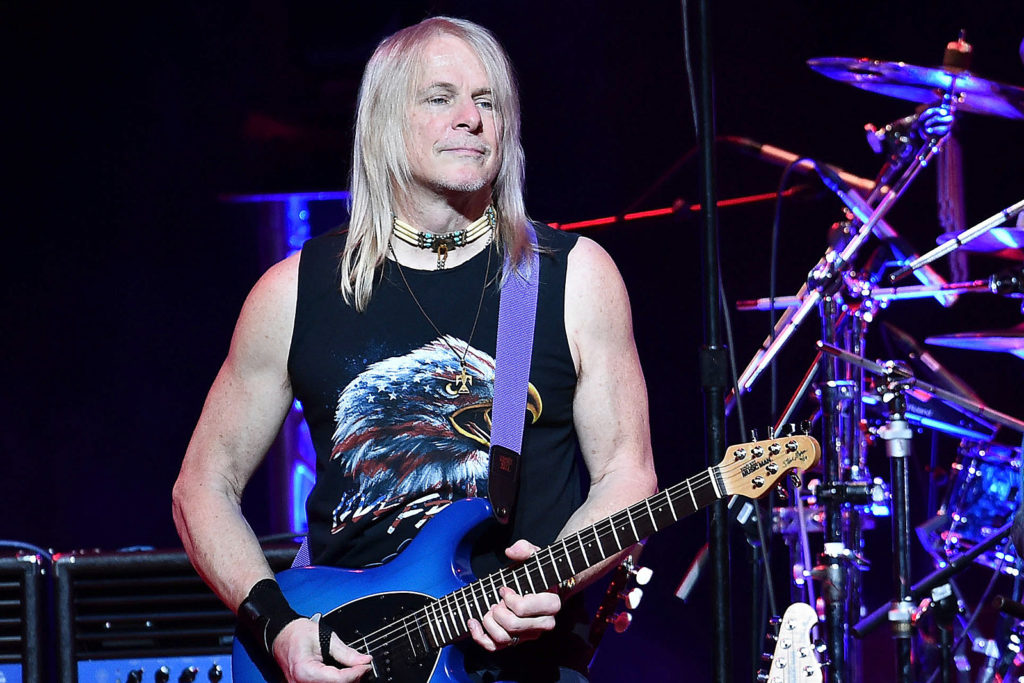 Steve Morse Recalls His Worst Moment With Fans After Joining Deep Purple

On a recent episode of the Ernie Ball: Striking A Chord podcast, Morse recalled one incident where a fan whipped a bottle at him — he ducked and the projectile hit co-founding keyboardist Jon Lord in the head. It was awful but even that wasn't the worst incident.
"South America. In Chile, [a man] was spitting at me," Morse said. "Every time I would come up front to do a solo, and my eyes were closed involuntarily…because I'm into the music. I don't have any poses or any kind of idea what I look like…I was just playing and during the last song, he spit into my mouth."
Morse still isn't sure whether the way he looks onstage played into the fans' vitriol or if it was solely the fact that he wasn't Blackmore (Joe Satriani filled in for Blackmore a year earlier, so Morse didn't understand what all the hate was about).
"Anyway, this [spit] lands in my mouth suddenly," Morse continued. "If there was a movie soundtrack, you'd hear the needle being scratched across the record. …I finally made eye contact with the guy; he was pointing to himself all proudly, 'Yeah, it was me!'"
Violated and enraged, when the song was over, Morse launched himself into the audience in an attempt to fight the spitter. He didn't make it to the man's neck like he wanted, but it created a pretty memorable scene for anyone who was watching.
This Week in Purple History . . .
October 28 through November 3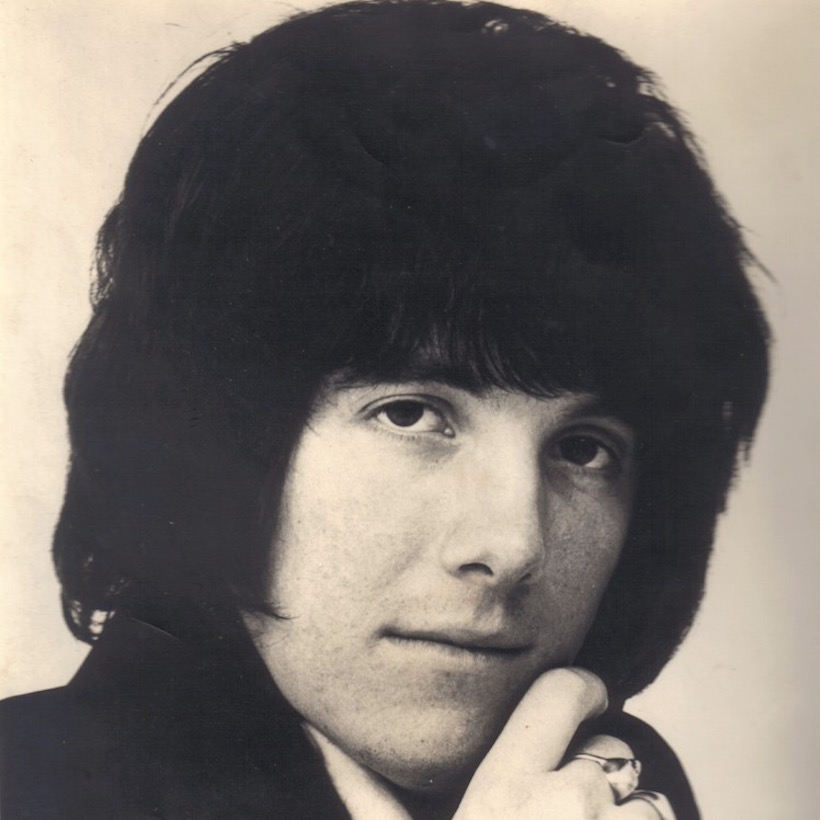 November 3, 1945 – Nick Simper is born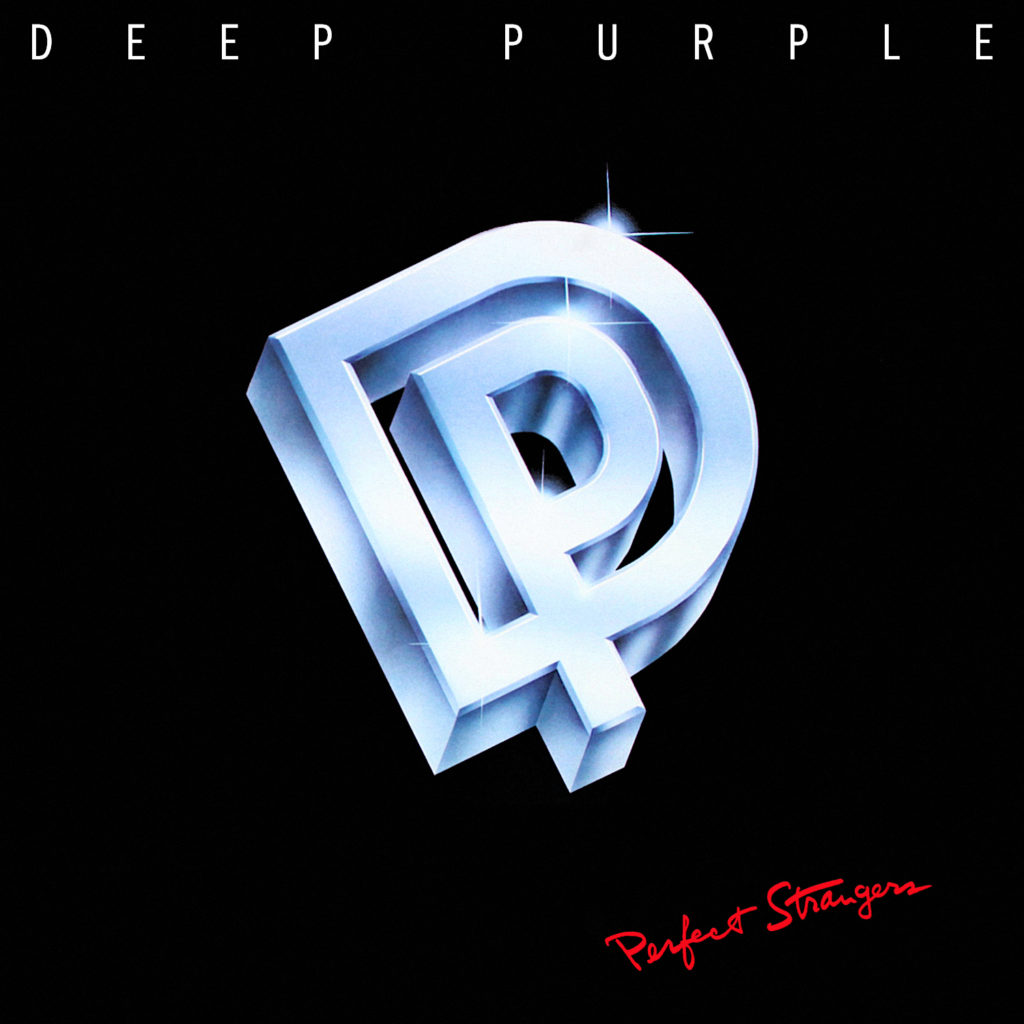 October 29, 1984 – Deep Purple releases "Perfect Strangers"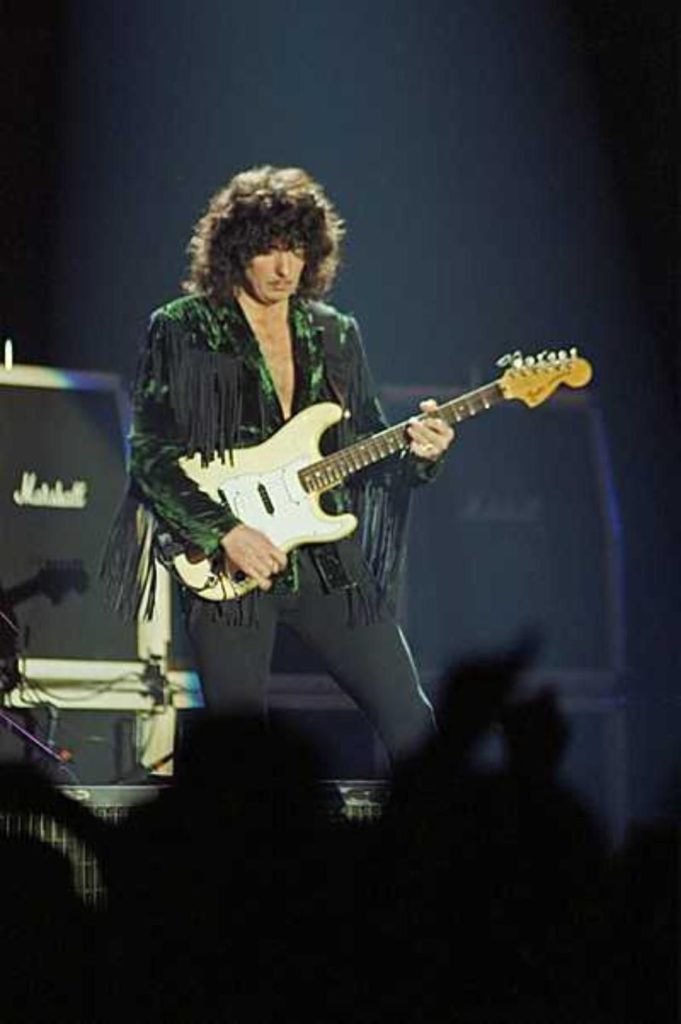 October 30, 1993 – Ritchie announced his resignation from Deep Purple
For Further Information:
Listener Mail/Comments

Comments about the show? Things you'd like us to cover? We'd love to hear from you. Send us an email at info@deeppurplepodcast.com or @ us on Twitter, Facebook, or Instagram.