Disclaimer: The video used on YouTube is a byproduct of producing our audio podcast. We post it merely as a convenience to those who prefer the YouTube format. Please subscribe using one of the links below if you'd prefer a superior audio experience.

Subscribe at Apple Podcasts, Stitcher, Google Podcasts, Overcast, Pocket Casts, Anchor.fm, Breaker, PodBean, RadioPublic, or search in your favorite podcatcher!
Thanks to Our Show Supporters – Three Ways To Show Your Support

The $25 "Super Trouper" Tier
The $20 "Shades of Deep Pockets" Tier
The $15 "Highball Shooter" Tier
The Turn it up to $11 Tier
$10 "No One Came" Tier
$6.66 Tier
$5 "Money Lender" Tier

Clay Wombacher
Greg Sealby
Frank Theilgaard-Mortensen
Mike Knowles
John Convery
Arthur Smith
German Heindl
Adrian Hernandez – Paypal
Fielding Fowler
Kenny Wymore – NEW PATRON ALERT!

$3 "Nobody's Perfect" Tier

Peter Gardow
Ian Desrosiers
Mark Roback
Anton Glaving
Will Porter

$1 Made Up Name Tier

Ells Murders
Spacey Noodles
The "Cadaverous" Leaky Mausoleum
Michael Vader
Thanks to our Brothers at the Deep Dive Podcast Network:
Thanks to the Patron Saint and Archivist of The Deep Purple Podcast:
Show Updates:

Comments from social media.
Apple Podcasts review:

Ridin the Meme Out, 08/31/2020 – 5 STARS!
The Best
One of the best podcasts to exist!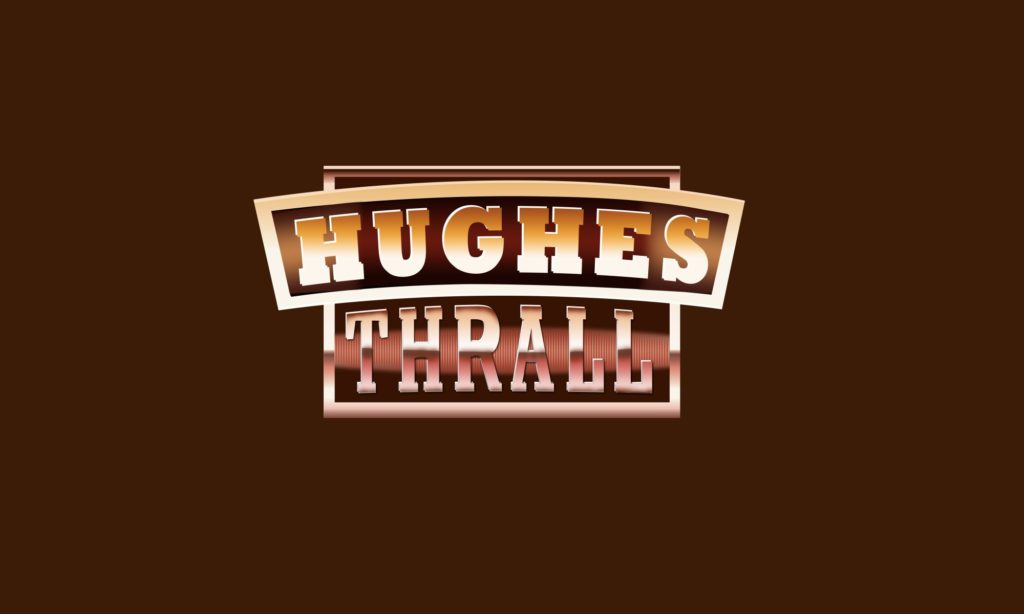 Lead up to the Album:

Hughes had spent the most of the five years in heavy drug use, feeling uninspired, and still grieving the death of Tommy Bolin.
There was a brief Trapeze reunion.  Hughes had also done vocals on 2 tracks on their 1975 self-titled album while still in Deep Purple.
There was a small tour with Hughes back in Trapeze but Hughes's drug problem got in the way and the band had considered firing him before it completely fell apart.  The trio recorded "L.A. Cut Off" and "Space High" during this reunion which were both eventually used on 1977's "Play Me Out."
Galley on Hughes: "[he] wasn't in a good state of mind at the time", suggesting that "if we could have carried the electricity of those shows on, we could have known no bounds".
Tony Perry (Trapeze's manager) on Hughes: "[had] major problems at the time and was very difficult to deal with", adding that he and the other members of the band had discussed the possibility of firing and replacing him during the tour.
Hughes:

Hughes's bio on the Hughes/Thrall site states this about his time after Play Me Out: "Shortly thereafter, Hughes settled in Los Angeles where he could write, relax and wait for the right moment to jump back in."
"I had been bored to death for five years," Hughes affirms today. "So, yes, thank God the formation of Hughes/Thrall came about."
"When Tommy died it was difficult for me," says the Cannock, Staffordshire-born Hughes. "I was still in my dark period. From March or April 1976 when Purple broke up, to August 1981 when Hughes/Thrall began to take shape, I was definitely just hanging out rather than working. That five-year period"¦ I hate to use the word hiatus, but that's what it was. I wasn't interested in doing very much at all."
But then Hughes fell firmly off the radar. One of his first attempts at a comeback revolved around a supergroup comprising himself, fusion guitarist Ray Gomez and R&B/soul star Narada Michael Walden. The trio was supposed to sign with Atlantic Records but Gomez opted for a solo deal with Columbia instead. (Nevertheless, Hughes continued to work on and off with Gomez, while keeping his options open.)
"Besides the so-called "supergoup' you mention, me and Gary Moore tried to do an album with [Elf, Thin Lizzy and Ian Gillan Band drummer] Mark Nauseef, called G-Force. But that was aborted in 1980 "" for numerous reasons. Sharon [Osbourne] was managing us."
That he once claimed to have fired himself from G-Force "" on his birthday, no less "" says a lot about Hughes's state of mind at the time. Moore's new outfit continued on without him, recording a single album for Jet Records, but with false starts aplenty it really did seem as if Glenn's career was going nowhere fast.
Hughes: "At the beginning of the 80s I went to see Def Leppard open for Pat Travers at the Santa Monica Civic. It was Travers together with "Mars' Cowling [bass], Tommy Aldridge [drums] and Pat Thrall. And I saw first-hand what Travers was talking about when he told me: "You've got to see my new guitar player, Pat Thrall.' The two were sharing lead guitar duties. Immediately after the show I said to Pat Thrall: "Do you want to form a band with me?' Because I just loved what he was doing."
"I enjoy things that are totally out of the box "" particularly after the experience of playing with Tommy [Bolin], which was total fusion in some respects. I've always wanted to work with people who're a little on the edge, a little different. When we put Hughes/Thrall together we immediately had all these amazing signatures and this great sound. As a trio [drums being supplied by a varying cast including Gary Ferguson, Gary Mallaber, Peter Schless and Frankie Banali] we sounded huge. Pat had his synthesiser guitar back then, and we had this amazing depth to pull from. We wrote a lot of material. We were in pre-production for maybe six months before we went into the studio."
 

Thrall:

"I was aware of Glenn from Purple, but the first time I really heard him was when I was hanging with Pat Travers and he put on the Play Me Out album. Travers plays on it; he was very proud to be a part of Glenn's record. I was hugely impressed by Play Me Out. At that point I thought: "Great, I'm starting out with Travers now, but at some point I know I'm going to be playing with Glenn Hughes.'"
Thrall, however, remembers the events leading up to the formation of Hughes/Thrall a little differently: "After I left Travers's band I got in touch with Glenn to see what he was doing and he said: "I've already got something going with Ray Gomez.' So I went up to the San Francisco Bay Area, where my family is and where I grew up, and I started a band with my brother.
"About four months later I got a call from Foreigner's manager, Bud Prager. He said he was concerned because it wasn't working out with Glenn and Gomez. Apparently Prager had invested a lot of his own money into the project and it wasn't going anywhere. Prager knew Glenn had expressed an interest in working with me, but I thought his [Prager's] approach was kind of disrespectful. He wanted me to haul my ass down to LA, and spend a lot of my own money on rehearsal studios, demos and suchlike. Prager implied that, in the unlikely event of things working out between me and Glenn, if I was lucky he might take us on.
"But all I cared about was playing with Glenn, so I moved to LA and we began working together regardless. Eventually Prager came into town, and when he heard what we were doing he flipped out and wanted to sign us. But I wasn't so sure because of his attitude, and because of the way he'd approached me initially. So Glenn and I decided not to get involved with Prager, although obviously he did play a role in bringing us together."

Pat Thrall got his start in a band called Go with Steve Winwood.  There's a connection there to Spencer Davis Group.  This band also included Michael Shrieve and the two of them formed another project called Automatic Man.
Thrall did a lot of studio work and eventually this got him the job with the Pat Travers band.  With Travers he did three albums: Heat In The Street, Go For What You Know and Crash And Burn. The last album had the hit song "Snortin' Whiskey and Drinkin' Cocaine" co-written by Thrall and Travers.
The work with Pat Travers band earned him the "Best New Talent" award in 1980 by Guitar Player Magazine.
All this attention got him noticed by Hughes and they formed the band in 1981.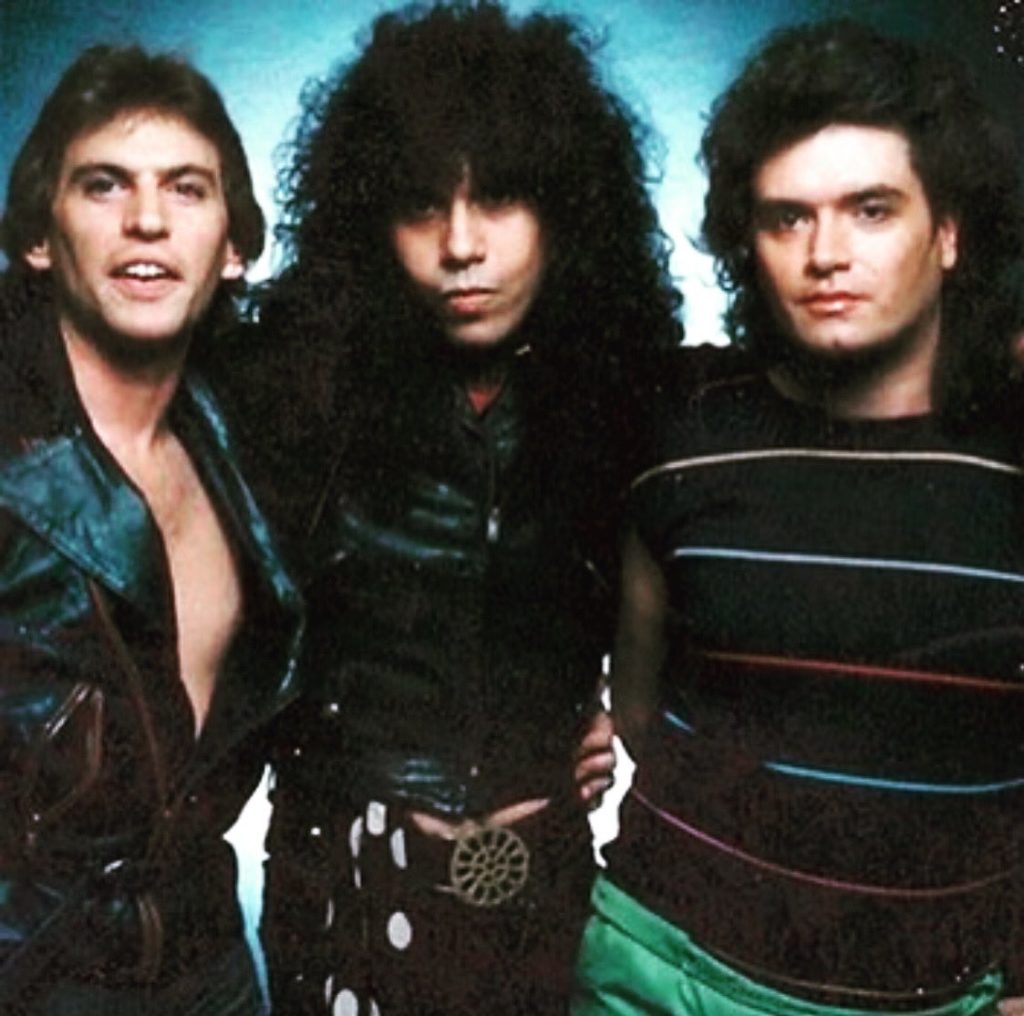 Personnel

Album Art & Booklet Review

Steve Carver

Kansas, Rufus with Chaka Kahn, and the Beach Boys

Matt Mahurin

Work for Tom Waits, Tracy Chapman, Peter Gabriel, R.E.M.

John Lykes

Work for Sun Ra and Doc Severinsen

Earl Keleny

Hughes/Thrall is only credit.

Nick Taggart

Loggins and Messina, Richard Pryor, Bernadette Peters, John Hiatt

Andy Zito

Did art for a few other artists in the music business.

Lettering by Margo Nahas

Did work for Stevie Wonder, Toto, and Van Halen's 1984 album.

Promo Photos

Nevertheless, the promo photos that accompanied the release of Hughes/Thrall in 1982 showed the duo not as raddled rockers, but as remarkably healthy and fresh-faced individuals "" even though they also looked like cheesy extras out of the soap opera, Dynasty.
Thrall laughs: "Those pictures were very much of their time. I guess we were trying to look as good as we could, but believe me we were not living a very healthy lifestyle."
Hughes: "I was really healthy when we started the Hughes/Thrall project and I lost a lot of weight; I was very California-looking. But unfortunately it didn't last"¦"

Thrall on album cover:

"It's one of the worst in the history of rock," he laughs again. "They gave us two choices. The other choice was a scantily clad woman riding on the back of a dinosaur. They said: "Which do you want, the masks or the dinosaur?' We said: "I guess we're going have to go with the stoopid masks.' If you ever saw the video for The Look In Your Eye "" ha-ha! "" the director had everyone holding up those damn masks. It's awful."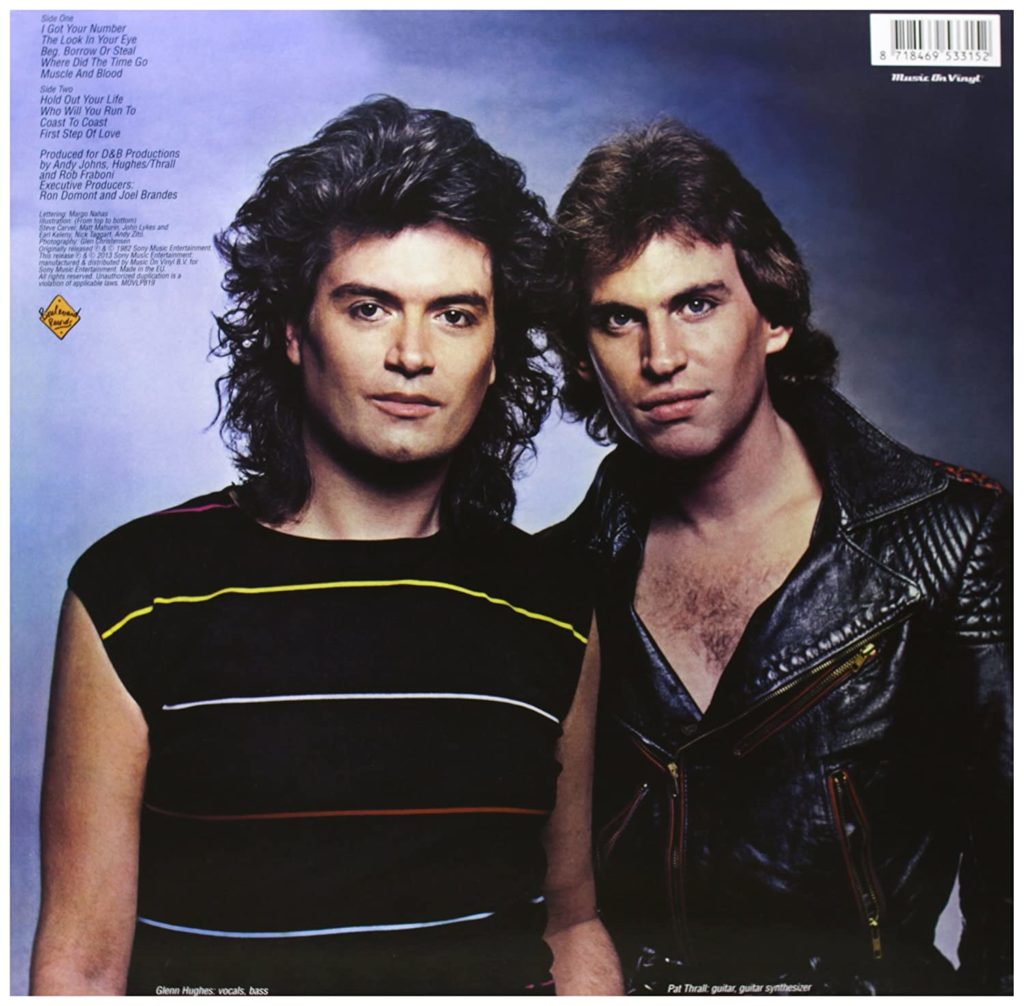 Technical:

United Western Studios, Hollywood, California, USA & Shangri-La Studios, Malibu, California, USA
Producer – Andy Johns

Worked with Free, Jack Bruce, and Rod Stewart.
Over 500 entries on Discogs.

Producer – Hughes / Thrall
Producer – Rob Fraboni

Worked with Bob Dylan, The Rolling Stones, The Band, Eric Clapton, Keith Richards, The Beach Boys, and Bonnie Raitt.
The producer on Hughes/Thrall was initially Rob Fraboni. But it didn't work out.
Thrall: "Rob worked on Hughes/Thrall in the evening and into the night, but during the day he was producing Bonnie Raitt's album Green Light. He's more oriented toward that kind of music. We'd done probably four songs with Rob when we realised we needed to get a bigger sound. So we brought in Andy Johns, because of Led Zeppelin and all the stuff he'd done. You can definitely hear that bigger sound "" particularly with the drums "" on tracks such as Muscle & Blood and I Got Your Number. So that's why we made the change. It was an education working with Andy because of his history "" he's a star in his own right, basically."
Hughes expands: "I really wanted Andy because of the work he'd done with Free, The Rolling Stones and Led Zeppelin, of course. Andy's a wild card, a six-foot-four Brit in California. He wears a cowboy hat, has been known to carry guns from time to time, and he was larger than life. He still is. He was massive character in the studio. He was great at fixing the stew"¦ although he'd probably call it making the sauce!
"Andy was very good at combining Pat and me's vibe together. The groove was very important to Andy, that great groove that carries on through the record, from Muscle & Blood to Beg Borrow Or Steal, to First Step Of Love. All those songs have got great grooves to them. That still survives today."
There was no great falling-out when Fraboni was replaced by Johns, as Thrall explains: "No, not at all. It was exciting and the whole thing needed to be invigorated anyway, because Rob and us weren't quite the perfect match, production-wise. I've worked with Rob since "" I played on a Phoebe Snow album that he produced "" but his approach wasn't fitting in with what Glenn and I envisioned Hughes/Thrall to be. So when Andy came in it was a shot in the arm for us "" and you can certainly hear it on the record.
"We did overdubs with Andy on the tracks we did with Rob [which included Coast To Coast and First Step Of Love]. And then of course Andy mixed the whole record. Although I have to say it's a little bit small and reverb-y for my tastes in this day and age. I'd give anything to be able to remix it, but unfortunately the master tapes were stored at the studio in Los Angeles [United Western Studios]. The ownership of the studio changed hands and any tape in the library that hadn't been claimed was erased and used for bulk tape. That's what happened to Hughes/Thrall. It's horrible. We don't have the multi-track masters any more. Glenn and I were pretty devastated when we found out."

Executive Producers – Ron Domont

Only other credit is the Y&T album Black Tiger

Executive Producer- Joel Brandes

Two Y&T albums and an album by Jerry Corbetta

Assistant Engineers – David Ahlert

Worked with Oingo Boingo, Rod Stewart, and Gordon Lightfoot

Assistant Engineers – Jim Perkins

A few other entries, most notably Save Ferris.

Assistant Engineers – Tom Yuill
Mastered by Bob Carbonne at A&M Recording Studios, Hollywood, California, USA

Worked with Joe Jackson and UB40.
Album Tracks:
All songs written by Hughes/Thrall except "Coast to Coast" written by Hughes.
Side one:
I Got Your Number
The Look In Your Eye

Track #2 invariably appears as: "Look In Your Eye" in listings, but the Epic release cites: "The Look In Your Eye" on LP.

Beg, Borrow Or Steal
Where Did The Time Go
Muscle And Blood
Side two:

Hold Out Your Life
Who Will you Run To
Coast To Coast (Hughes)

Hughes: "I wanted to give it another stab "" it's such a great song. We thought Hughes/Thrall were going to have a lot of success Stateside and I wanted Coast To Coast to get some airplay over there. Most people don't know it was a Trapeze song; most think of it as a Hughes/Thrall track."
Thrall: "Glenn had cut a version when he was with Ray Gomez and that's what I had been listening to. Gomez is a fantastic guitar player; he's one of my favourites. The solo I take on Coast To Coast is note-for-note what Gomez's solo was on the demo with Glenn. It's actually more of a melody than a solo. I thought: "I'm just going to pay homage to Ray on this.' So I was more familiar with the Gomez version than the original Trapeze one. But then, of course, Glenn and me did our own thing as well "" all the arpeggiated guitars and the rhythmic colours"¦ all that stuff. But Gomez's solo was perfect "" how are you going to beat perfection?"

First Step Of Love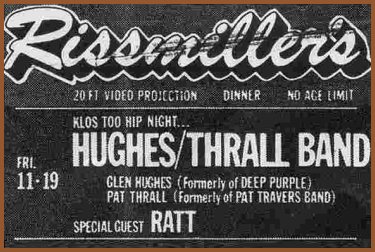 Reception and Review

Interestingly all this versatility resulted in a pretty safe, AOR-sounding release.
The album received a lot of praise from critics but did not do well with sales.  Hughes blamed this on the fact that both he and Thrall were both battling pretty serious drug addictions during this time and couldn't do a full tour.  They played in support of Santana with Tommy Aldridge on drums but could only play a few shows. Jesse Harms was on keyboard.  He had previously been part of Sammy Hagar's backing band.
Hughes admits that he and Pat were to blame for the album not really taking off.

"If Pat and I had been really on the money I've no doubt we'd've gone on to huge success with Hughes/Thrall. If we'd've been teetotalers "" as I am now, and have been for many years "" with no drinking, no drugging, no anything, it would've been different."

It's speculated that having worked with someone with the versatility of Bolin inspired him to search for a similar experience with Thrall.
Hughes/Thrall was released on the little-known Boulevard Records, a subsidiary of Epic. 
Hughes: "We were one of the first artists to sign for Boulevard "" we may have been the only artist, in fact. We could have gone with Atlantic, we had three or four offers, but we chose this company."
Thrall elaborates: "The reason we went with them [Boulevard was run by Dennis Lavinthal and Lenny Beer] was that they were two of the biggest independent record promoters in the US at the time. The labels would pay these guys upwards of $100,000 to get radio play. So Epic said: "Since we're paying this much to you guys to do that, we'll give you a couple of hundred thousand more and you can go sign some new acts.'
Hughes has since described Thrall as "the best guitarist I've worked with in my entire career".
"That's a huge compliment considering all the guys he's played with "" that's wonderful," Thrall says. "But Glenn and I have a natural chemistry. When we get into a room and start playing, we just click. That's the bizarre thing. So it's really easy for us to make music together. You can't force that to happen, it's either there or it's not, and Glenn and I just have that thing."
Hughes agrees: "When we strap on our guitars and stand toe-to-toe in the studio there's an instant vibe. It's just there. It's wonderful. We're like a force of nature." A Hurricane/Tornado, if you like"¦
"I think our soul is what separates us from a lot of bands. Pat, for instance, is one of the warmest guitarists I've ever heard…Right now, we're looking forward to going out there and destroying audiences", said Glenn at the time. "Now you've really got to be on the ball to make it – you have to be a good musician. We may not be newcomers to rock & roll, but we're as energetic and hungry as any new band".
Thrall said of this project: "This is the first time I've had the chance to totally express myself musically. The music on the album takes a lot of twists and turns because Glenn and I like to weave a variety of textures. The idea was to diversify the music as much as we could without getting esoteric. Most of all, we wanted to keep everything on the edge."
Hughes remarks; "I have lost count of the many people (and musicians!) who have put this LP at the top of their playlist. I am very proud of this project. There is a definite vibe on this gem". 
Claude Schnell joined the live band.  Interview with Claude here: http://www.claudeschnell.com/interview.html
Hughes: "Claude was in the band when we started to make demos for the second record. But we never really completed them; we were sort of falling apart. We were also working with Tommy Bolin's old drummer, Mark Craney. He passed away from diabetes and kidney failure, poor fella. But I like Claude, he's sort of a Jon Lord type of character."
These days, Glenn Hughes is philosophical about what might have been: "Hughes/Thrall had a short life span. It was extremely short! But I'm glad that we're embracing the record again now," he says enthusiastically.
Photography by Jim Kennedy captured live at Rissmiller's ("Country Club") in Reseda, California on Friday, November 19th, 1982.
Link to photos here: https://hughesthrall.com/photos/
Hughes/Thrall would cross paths a number of times after this album, recording a song for the film "Dragnet" as well as Thrall appearing on Hughes's solo albums and Hughes using some of the unused songs from their abandoned follow up project.
In 2006 a follow up album was announced but it never materialized.  In 2009  Hughes was quoted as saying: ""I have put the Hughes/Thrall 2 project behind me… We started the album in 1997 and Pat Thrall wanted to produce it by himself. Ten years to produce an album? I usually take no more than six months. Let's move on with our lives.""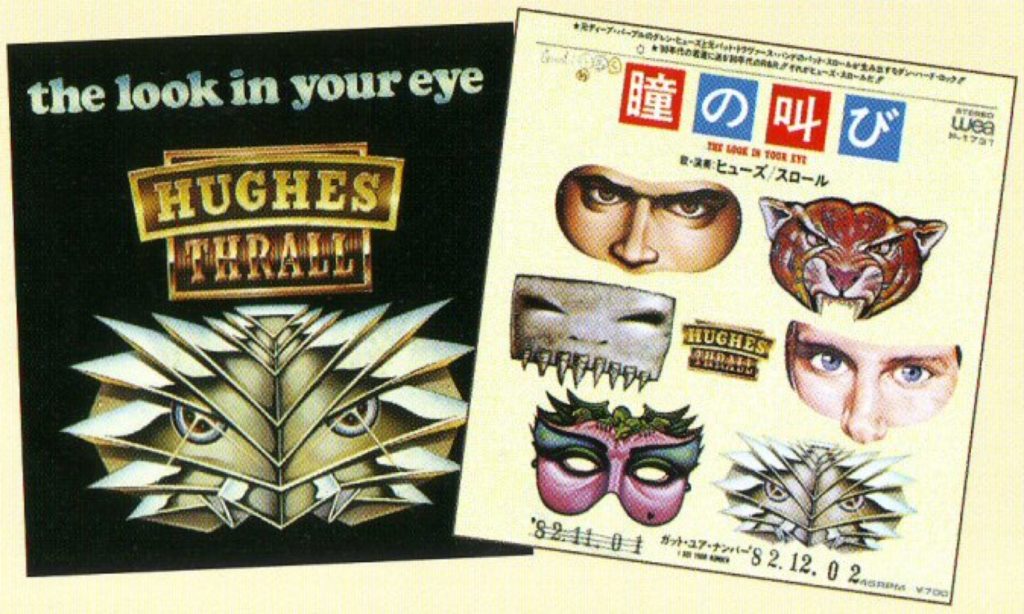 For Further Information:

Listener Mail/Comments

Comments about the show? Things you'd like us to cover? We'd love to hear from you. Send us an email at info@deeppurplepodcast.com or @ us on Twitter, Facebook, or Instagram.