Subscribe at Apple Podcasts, Stitcher, Google Podcasts, Overcast, Pocket Casts, Anchor.fm, Breaker, PodBean, RadioPublic, Amazon Music, or search in your favorite podcatcher!

How To Support Our Show:

Thanks to Our Executive Level Patrons:

The £10 Tier
The Turn it up to $11 Tier

Clay Wombacher
Frank Theilgaard-Mortensen
Alan "Ain't Too Proud To" Begg
Mikkel Steen

$10 "Some One Came" Tier

Ryan M
Jeff Breis
Gerald Kelly – Paypal
Victor Campos

The $9.99 Executive Assistant Tier
Show Update:

Nate & John (and assorted patrons and listeners) will be in Florida in February, 2022 for the first two Deep Purple shows in nearly two years!
February 10, 2022 – Hollywood, Florida – Hard Rock Live Arena.
February 12, 2022 – St. Petersburg, Florida – Mahaffey Theater
More info will be released in our various social media channels as we get it.
Deep Dive Podcast Network:

Lead up to the Album:

Rumors surrounding Deep Purple working on a new album.
Accidental track leak by fnac.
Initial disappointment.
Contest to win Stingray Bass – missing letters.
Personnel:

Ian Gillan
Ian Paice
Roger Glover
Steve Morse
Don Airey
Tenor Sax: Leo Green
Trumpet: Matt Holland
Backing vocals: Bob Ezrin
Backing vocals: Nicole Thalia
Backing vocals: Marsha B. Morrison
Fiddle: Gina Forsyth
Squeeze Box: Bruce Daigrepont
Percussion: Julian Shank
Technical:

Producer – Bob Ezrin
Mastered by Robert Vosgien, CA
Production Coordinator: Kim Markovichick
Recorded by: Junior Garr (backing vocals at Renaissance House Studios)
Recorded by: (fiddle and squeeze box) David Farrell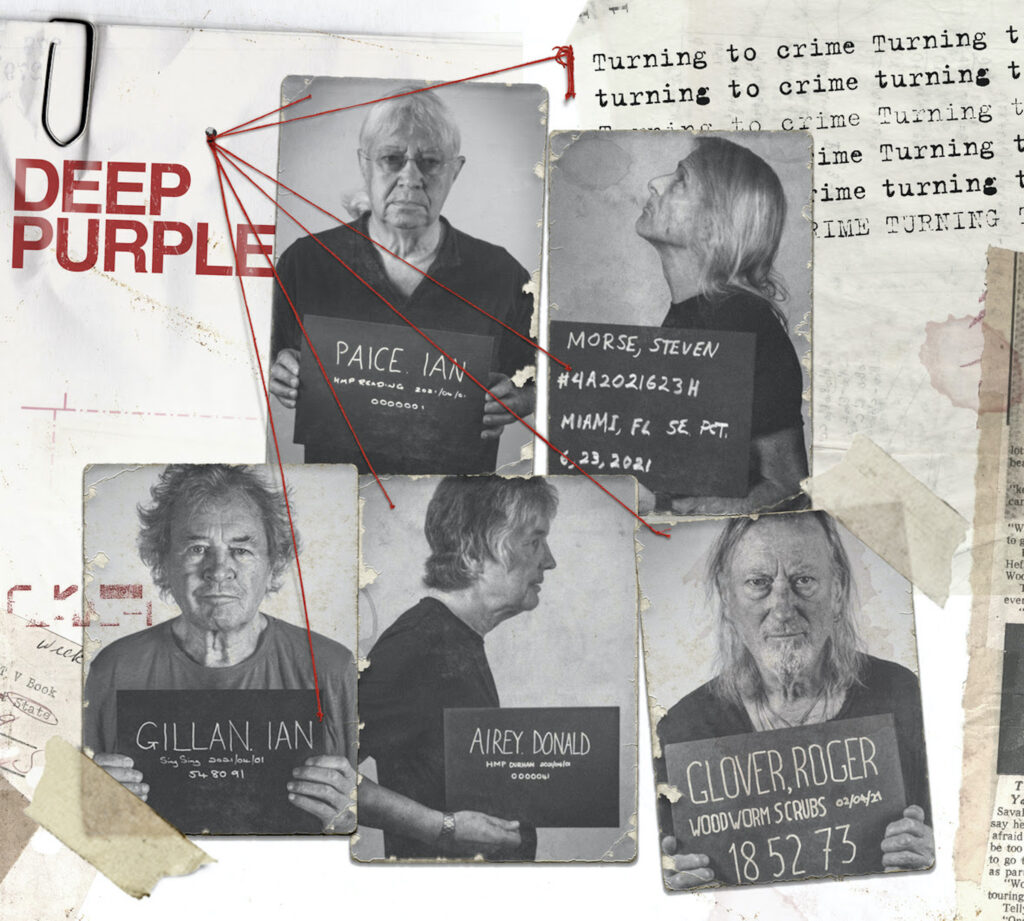 Album Art & Booklet Review

Photography: Mark "Weissguy" Weiss
Photography: Rene Treier
Photography: Simon Emmett
Cover art: jekyll & hyde
Cover art: jeh.it
Thanks to Our Core Level Patrons:

The $7.77 KeepItWarmRat Tier
The Episode $6.66 Tier

Steve Coldwell
Arthur Smith
Anton Glaving

The $6.65 "Almost Evil" Tier
$5.99 The "Nice Price" Tier
Robert Smith
$5 "Money Lender" Tier

John Convery
German Heindl
Adrian Hernandez
Jesper Almén
Oleksiy The Perfect Stranger Slyepukhov
James North
Mark Hodgetts
Kev Roberts – Paypal
Will Porter
Zwopper The Electric Alchemist

Tim "Southern Cross" Johnson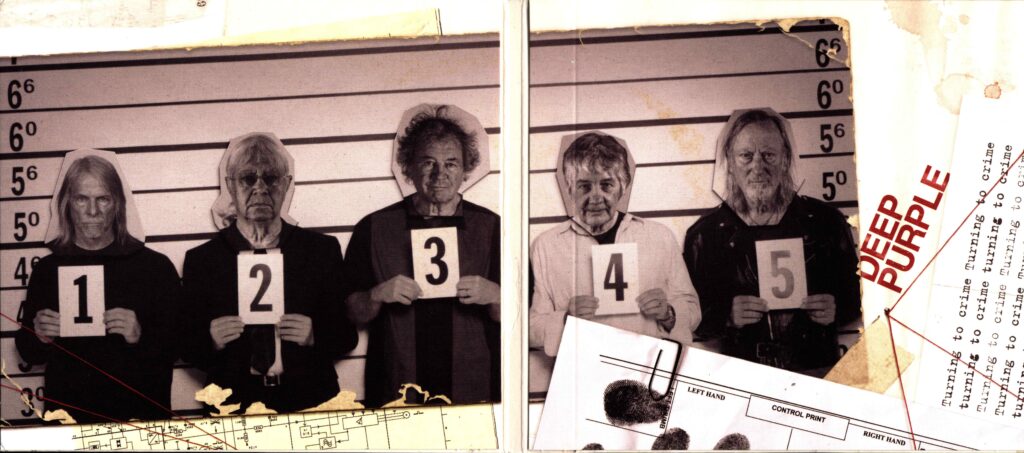 Album Tracks:

"7 and 7 Is" (Love)
"Rockin' Pneumonia and the Boogie Woogie Flu" (Huey "Piano" Smith)
"Oh Well" (Fleetwood Mac)
"Jenny Take A Ride!" (Mitch Ryder & The Detroit Wheels)

From the 1967 self-titled album by Mitch Ryder & The Detroit Wheels.

"Watching the River Flow" (Bob Dylan)

Bob Dylan single included on "Greatest Hits: Vol. II."

"Let the Good Times Roll" (Ray Charles & Quincy Jones)

From the 1959 album "The Genius of Ray Charles."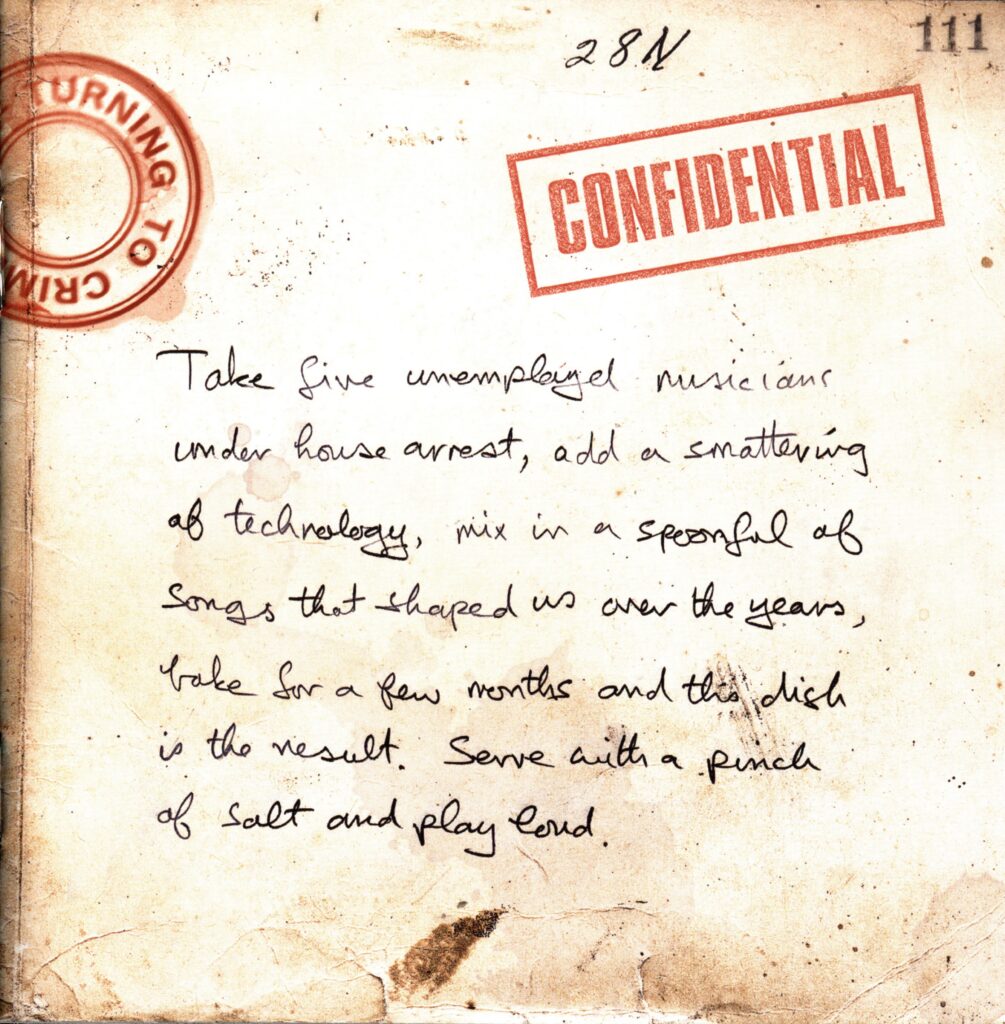 Thanks To Our Foundation Level Patrons:

$3 "Nobody's Perfect" Tier

Peter Gardow
Ian Desrosiers
Mark Roback
Duncan Leask
Stuart McCord
Flight of the Rat Bat Blue Light

$1 Made Up Name Tier

The "Criminally Punctured" Leaky Mausoleum
Stephen Sommerville The Concerto 1999 Fanatic
Raphael Choury (Raff Kaff)
Spike, The Rock Cat
JJ Stannard
Hank the Tank
Private Eyes
Ashen Lionel
For Further Information:
https://www.discogs.com/release/21111700-Deep-Purple-Turning-To-Crime
Listener Mail/Comments

Comments about the show? Things you'd like us to cover? We'd love to hear from you. Send us an email at info@deeppurplepodcast.com or @ us on Twitter, Facebook, or Instagram.