Disclaimer: The video used on YouTube is a byproduct of producing our audio podcast. We post it merely as a convenience to those who prefer the YouTube format. Please subscribe using one of the links below if you'd prefer a superior audio experience.

Subscribe at Apple Podcasts, Stitcher, Google Podcasts, Overcast, Pocket Casts, Anchor.fm, Breaker, PodBean, RadioPublic, Amazon Music, or search in your favorite podcatcher!
Thanks to Our Show Supporters – Three Ways To Show Your Support

The $25 "Super Trouper" Tier
The $20 "Shades of Deep Pockets" Tier
The $15 "Highball Shooter" Tier
The Turn it up to $11 Tier

Frank Theilgaard-Mortensen

$10 "No One Came" Tier

Gerald Kelly – NEW PATRON ALERT!

$6.66 Tier
$5 "Money Lender" Tier

Clay Wombacher
Greg Sealby
Mike Knowles
John Convery
Arthur Smith
German Heindl
Adrian Hernandez – Paypal
Fielding Fowler
Kenny Wymore

$3 "Nobody's Perfect" Tier

Peter Gardow
Ian Desrosiers
Mark Roback
Anton Glaving
Will Porter

$1 Made Up Name Tier

Ells Murders
Spacey Noodles
The "Unearthly" Leaky Mausoleum
Michael Vader
Thanks to our Brothers at the Deep Dive Podcast Network:
Thanks to the Patron Saint and Archivist of The Deep Purple Podcast:
Show Updates:

Comments from social media.
On "I Don't LKnow How To Love Him:
Webber said he'd seen Judy Garland in a movie called "I Could Go on Singing" which was also the title song.  He said there was a line about "When the cows come home."  The director was Ronnie Neame, a friend of Webber's Auntie Vi.  He decided to play a song to the director that he thought was better.  The music ended up becoming "I Don't Know How To Love Him."
This melody had been used before from a 1968 song by Webber/Rice called "Kansas Morning."  The song was never recorded.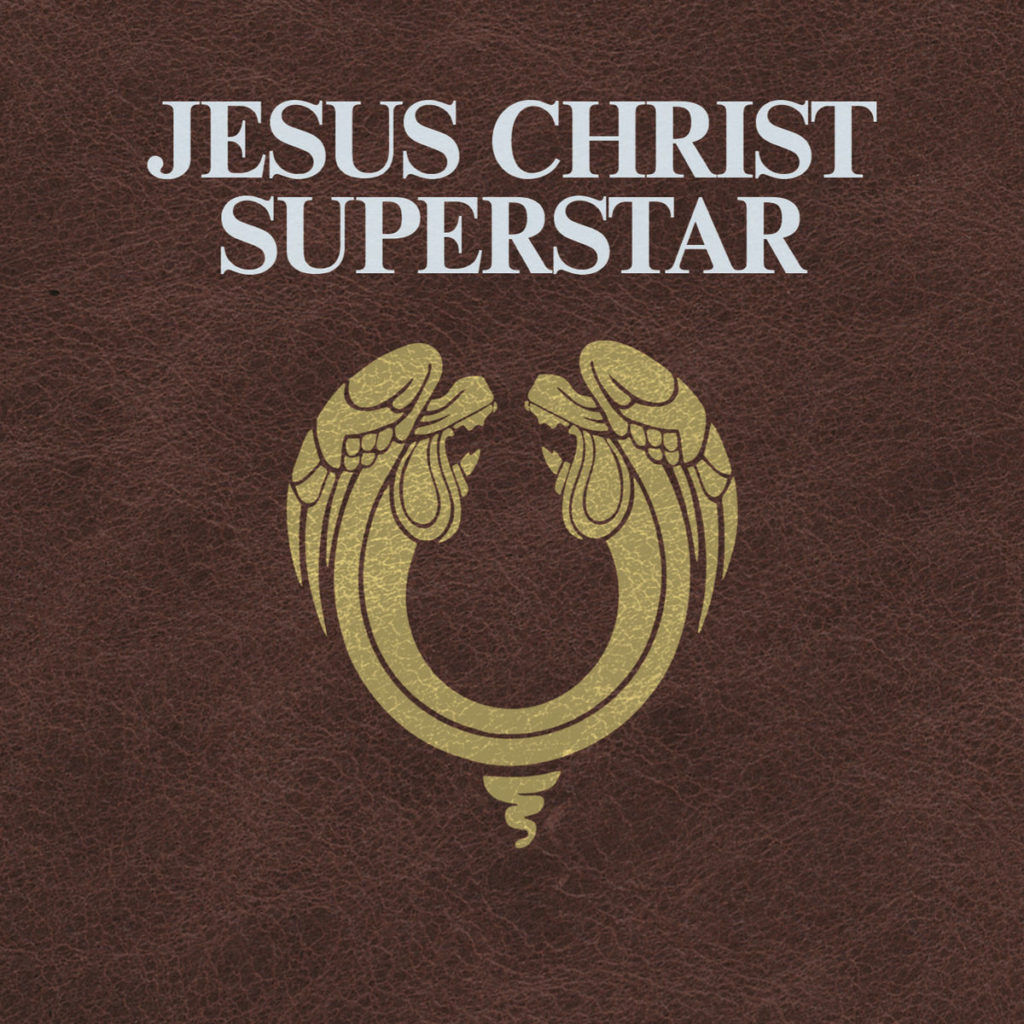 Album Tracks:

LP 2

Side One:

The Last Supper
Gethsemane (I Only Want To Say)

First done as an orchestral B-side to the "Superstar Single."
"Gethsemane" was among the last songs to be recorded. Lloyd-Webber says Gillan was wiped out after singing the song. This was also a highlight for Webber.
YouTube video promo?

The Arrest
Peter's Denial
Pilate And Christ
King Herod's Song (Try It And See)

This song was written prior to JCSS as the song "Try It and See" by Webber/Rice. It was going to be an entry into the 1969 Eurovision Song Contest to be sung by the artist Lulu. The plan was also to release it as a single sung by Rita Pavone. They had also used this song called "Those Saladin Days" in a show called "Come Back Richard Your country Needs You," a musical project that never was completed.
Since it had been rejected for the Eurovision song Contest in these days it was published by Norrie Paramour. IN Lloyd Webber's biography: "This led to a confusing credit in the booklet of the US album version . . . which in turn led a few people to mistakenly think Tim and I had not written one of its biggest moments."
One of the last bits recorded was "King Herrod's Song." The decision to make it so upbeat was that it was in between Gethsemane and Judas's death and they wanted to have something a little more upbeat to break things up.
Side Two:
Judas' Death
Trial Before Pilate (Including The 39 Lashes)

"The Trial" was the first scene to be completed.  Webber says it really inspired everyone to hear such a performance.

Superstar

Choir – The Trinidad Singers
In Lloyd-Webber's biography he talks about the recording: "Alan and Bruce took things into their own hands and played syncopations that defied gravity.  Afterwards I wrote them all out, but although I've got rock sections to replicate what they did, it never sounded quite the same."
Webber says they finally did a perfect take with the orchestra when Alan O'Duffy said he hadn't put tape into the machine.  Webber lost it and they did another take that ended up being perfect as well.
When all the orchestra had left they listened back and found that it had accidentally been recorded twice.
Upon hearing the final single the folks at the record company were thrilled.

Crucifixion
John Ninteteen: Forty One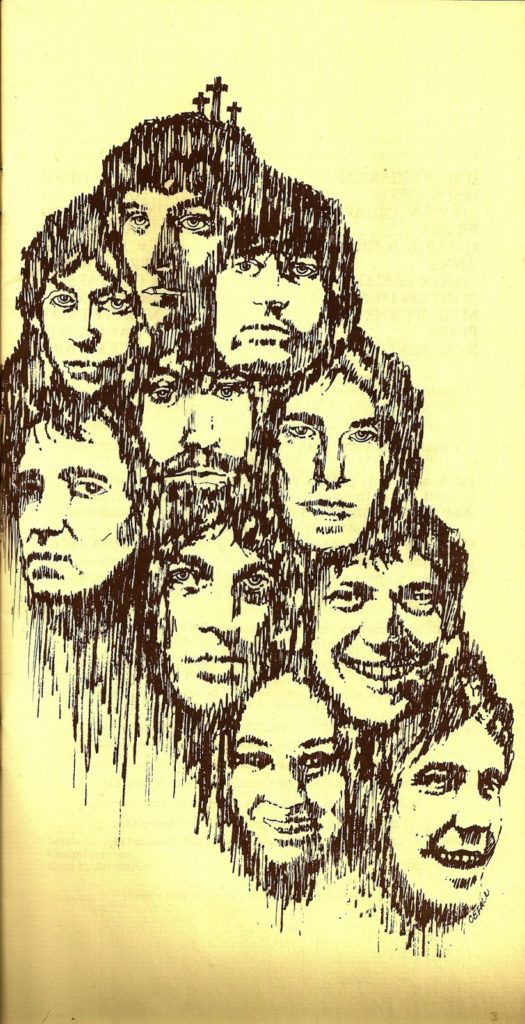 Reception and Review

The last items to be recorded were the orchestra and choirs were overdubbed.
The mixing was extremely challenging with Alan O'Duffy having to commit a huge amount of complicated mixing moves to memory. There were imperfections but they left a lot of them in. Andrew Lloyd-Webber says if you listen right before the two big "Superstar" chords in the overture you can hear Alan Dogget counting "one, two, three four."
Brian Brolly arranged a listening session for the British MCA/Universal executives at Advision Studios located in London. Lloyd-Webber says some of them were grumpy and asked how long it was and if there was a pee break. After the playback there was a long silence and someone said, "There's not a lot here for Ruby Murray." Ruby Murray was an Irish ballad singer who was popular in the fifties but whose last hit had been in 1959.
Brian Brolly loved it and suggested they add "Superstar" to the title as it was originally supposed to be called simply "Jesus Christ."
They then had a meeting to discuss a contract problem due to some legal wording. The meeting luckily went off well and Lloyd-Webber got back the entire theater and film rights to the musical.
For Further Information:

Listener Mail/Comments

Comments about the show? Things you'd like us to cover? We'd love to hear from you. Send us an email at info@deeppurplepodcast.com or @ us on Twitter, Facebook, or Instagram.