Subscribe at Apple Podcasts, Stitcher, Google Podcasts, Overcast, Pocket Casts, Anchor.fm, Breaker, PodBean, RadioPublic, or search in your favorite podcatcher!

Show Updates:

Audio problems with "In Rock" episode.
Jim Massa YouTube comment.
@Perro666 shares story of Concerto and meeting Ian Gillan.
@SchildChris shares vintage Tommy Bolin articles.
@CoolOldSwag – original 1984 Deep Purple Promo Poster for Mk II reunion/Perfect Strangers LP
Notes From The Field:

Ronnie James Dio Hologram show review!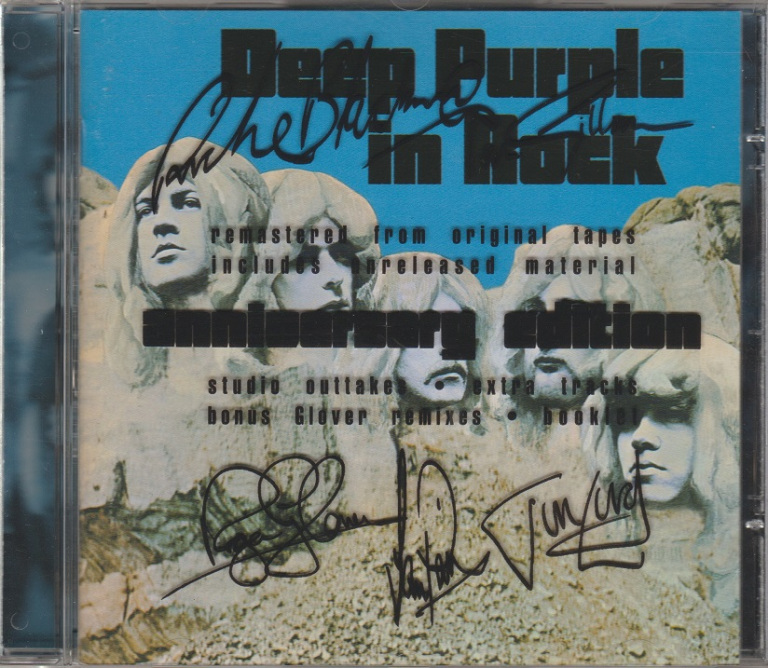 Album Art & Booklet:

Covers history of the end of mk1, beginning of mk2.
In Gillan says he almost laughed when meeting Ritchie, Ian, and Jon because of their bouffants. "They seemed dated to me, didn't bear any relevance to what was going on in London at the time."
They were appalled by the choice of Hallelujah as a single.
Talks about Ian and Roger playing remaining Episode Six gigs as well as Deep Purple gigs, including one where both bands were on the same bill.
Roger Glover celebrated signing the official contract with Deep Purple by putting a £2 deposit on a Spanish guitar.
Story about Roger Glover breaking down his own gear and the roadie yelling at him.
Glover talks about being heavily in debt so they were playing shows for money between recording sessions.
Paice talks about how the band didn't think "Living Wreck" was good enough for the album. They shelved it then returned to it later and really liked it. Ritchie's guitar sound was through an octave filter.
Roger talks about Jon making a really bad mistake while playing the organ intro to Speed King but he paused and made it work and they kept it.
Ian Gillan talks about bj in hallway.
Paice about Martin Birch saying you ended up getting his sound instead of your own but it was such a good sound that you didn't mind.
Production madness with all of them all over the mixer touching faders. Gillan said he couldn't hear the vocals and Blackmore says: "Who do you think you are, Tom Jones?" Ian Paice talks about moving the faders up during his good drum fills and moving them down when he messed something up.
Things put on hold for a couple of months while the band figured things out after Tetragrammaton collapsed.
Album Details and Analysis: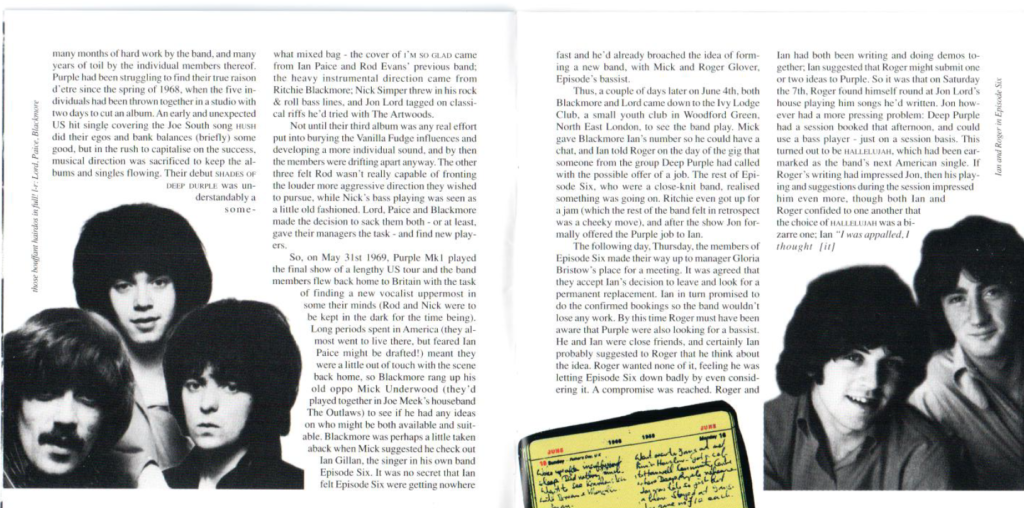 Black Night (Original Single Version)
Title taken from song "Black Night" by Arthur Alexander in 1964
They rushed to record a single at the end, prompted by the record company.
Ritchie told Roger in the studio that he lifted it from "Summertime" and Roger told him he couldn't use it. Blackmore replied, "Why not? Have you ever heard of it?" Roger said, "No." Ritchie said, "Fine!"
Ian Gillan "trying to write the most banal lyrics we could think of. What on earth was 'a dark tree and a rough sea'? I remember laughing at the stupidity of the lyrics."
When Black Night came out early prog-rock fans were complaining about the band selling out.
This song capped off the first year of the band being together.
They caught wind of it entering the charts while they were doing Concerto at the Hollywood Bowl and they were thrilled.
Speed King (Piano Version)
Cry Free (Roger Glover Remix)Almost made the album.
Jam Stew (Unreleased Instrumental)
They did a version of this with Ian Gillan improvising lyrics live on the BBC.
Blackmore recycled this riff for the Green Bullfrog sessions.
Flight of the Rat (Roger Glover Remix)
Speed King (Roger Glover Remix)
Black Night (Unedited Roger Glover Remix)
Reception and Review

In The News . . .

Ritchie Blackmore: A Life in Vision
Vintage interview with Roger Glover and Steve Morse form 2002

Great concert footage, last shows with Jon Lord
They were on tour with Dio and Scorpions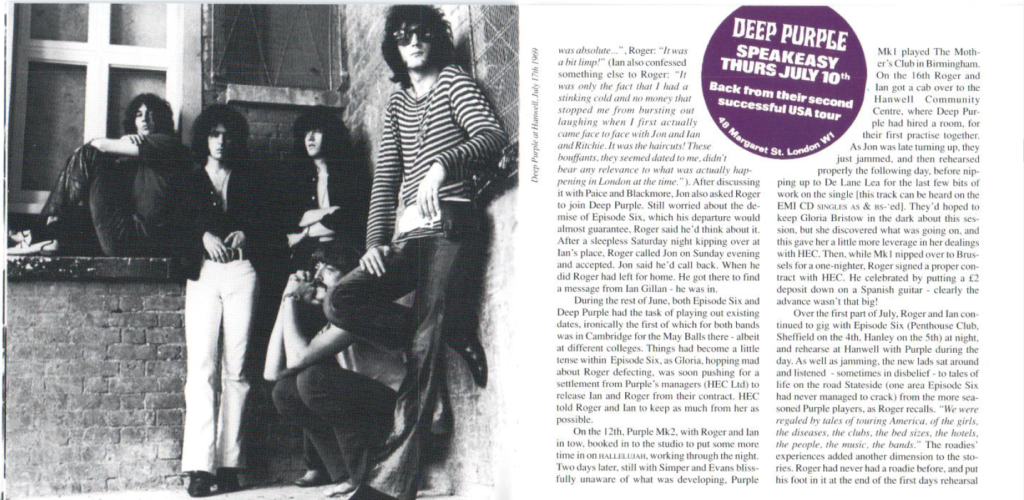 This Week in Purple History . . .
June 24 through June 30

June 28, 1982 – Jon Lord releases "Before I Forget" album
June 29, 1948 – Ian Paice was born
June 29, 1973 – Ian Gillan and Roger Glover play last show with Deep Purple
Deep Purple Deep Track of the Week:

Family
It's Only A Movie (1974) from album of the same name
Lineup
For Further Information:
Listener Mail/Comments

Comments about the show? Things you'd like us to cover? We'd love to hear from you. Send us an email at info@deeppurplepodcast.com or @ us on Twitter, Facebook, or Instagram.