Subscribe at Apple Podcasts, Stitcher, Google Podcasts, Overcast, Pocket Casts, Anchor.fm, Breaker, PodBean, RadioPublic, Amazon Music, or search in your favorite podcatcher!

How To Support Our Show:

Welcoming Our Newest Patron(s):

At the $1 Made Up Name Tier – Ashen Lionel

Ah, just a spur of the moment thing to add you to my patreon tipees – been listening and and enjoying several of the all album run throughs since the Randy California Purple gig drop. If this reaches you in time, you could use my goth sounding anagram alter ego of – Ashen Lionel Thanks, keep up the good work… looking forward to more Gillan & Whitesnake
Thanks to Our Executive Level Patrons:

The £10 Tier
The Turn it up to $11 Tier

Clay Wombacher
Frank Theilgaard-Mortensen
Alan "Ain't Too Proud To" Begg
Mikkel Steen

$10 "Some One Came" Tier

Ryan M
Jeff Breis
Gerald Kelly – Paypal
Victor Campos
Patron Updates:

Postcards from the Edge . . . of Maine!

Peter Gardow writes in to follow up on his travels in Maine, searching for lobster and "dirty grinders."
Deep Dive Podcast Network:

Lead up to the Album:

This was the brainchild of Al Kooper and Jeff Baxter.
Al Kooper

Blood, Sweat, And Tears, Solo, Production, Lynyrd Skynyrd, near guitarist for Deep Purple

Jeff Baxter

Jeff "Skunk" Baxter
Worked extensively with Steely Dan, The Doobie Brothers,
Most recently, and oddly, he has been working as a missile defense consultant. He also works on the NASA advisory board.
He was inducted into the Rock and Roll Hall of Fame in 2020 as a member of the Doobie Brothers.

In the Connoisseur Collection liner notes, Simon Robinson says that someone saw this album in a Manchester HMV with a sticker on it saying that the vocals were by Glenn Hughes. The sleeve did not back this up so it must've seemed suspicious.
Information on this album is very hard to come by. Simon Robinson writes that he wonders how the Manchester HMV knew Glenn was on it.
In 1978 Al Kooper began working with a group which was going to be named The Hollywood Horns. Richie Hayward of Little Feat was going to be on drums and Jeff Baxter on guitar. Elliott Randall was also going to play guitar in the group.
Glenn Hughes was brought in for vocals.
Hayward was injured in a bike crash three weeks before going into the studio and had to be replaced with studio musicians.
This project fell apart and there was music written by Kooper, Hayward, and Baxter that was never recorded.
Casablanca, the label who bankrolled this project, decided to clean up some of the tapes from the sessions and release them to recoup some of the losses they suffered from this project.
Hughes was unhappy with the way this was handled and asked to remain uncredited on this album.
There wasn't a huge release with Hughes's name off the album and it soon became difficult to find.
Personnel:

Arranged By [Horns] – Al*
Arranged By [Rhythm Section] – Al Kooper (tracks: A1 to B1, B3, B4), Jeff Baxter
Arranged By [Strings] – Al*, Dominic Frontiere

Dominic Frontiere (born June 17, 1931, New Haven, Connecticut, USA – died December 21, 2017, Tesuque, New Mexico, USA) was an American composer, arranger, and jazz accordionist. He is known for composing the theme and much of the music for the first season of the television series The Outer Limits (1963-1965).

Backing Vocals – Roland Vocoder

Only entry, an obvious joke.

Bass – Neil Stubenhaus

Incredible studio bassist with over 700+ entries on Discogs including Birds of a Feather, Blood, Sweat & Tears, David Clayton Thomas.

Drums – Kay Sudaclap
Drums – Rick Schlosser*

American studio drummer, worked with Van Morisson, Rod Stewart, Shaun Cassidy.

Drums [In Absentia] – Richie Hayward
Guitar – Jeff Baxter
Guitar – Rip Tupp
Lead Vocals [Uncredited] – Glenn Hughes
Percussion – Bobby LaKind

Worked with The Doobie Brothers, Little Feat, and Michael McDonald.

Percussion – Paulinho Da Costa

Paulinho Da Costa is a percussionist and started his career playing in various Brazilian ensembles and samba groups. Arriving in the USA in 1973, Paulinho played in Sergio Mendes' band for four years before becoming one of the most in-demand percussionists of LA's recording studios in the 1980's. He has recorded with Quincy Jones, Michael Jackson (on the multi-platinum trilogy of "Thriller," "Bad" and "Off The Wall"), the multi-platinum and biggest selling soundtrack of all time Various – Saturday Night Fever (The Original Movie Sound Track), Toto, Madonna, Ella Fitzgerald, Sarah Vaughan, Diana Krall, Claus Ogerman and countless others. Paulinho Da Costa has also sporadically released solo albums for Pablo Records and A&M Records.

Synthesizer [Guitar] – Jeff Baxter
Synthesizer [Guitar] – Steve Adore (2)
Synthesizer [Keyboards] – Al Kooper
Written-By – Mick Jagger & Keith Richards* (tracks: B1 to B4)
Technical: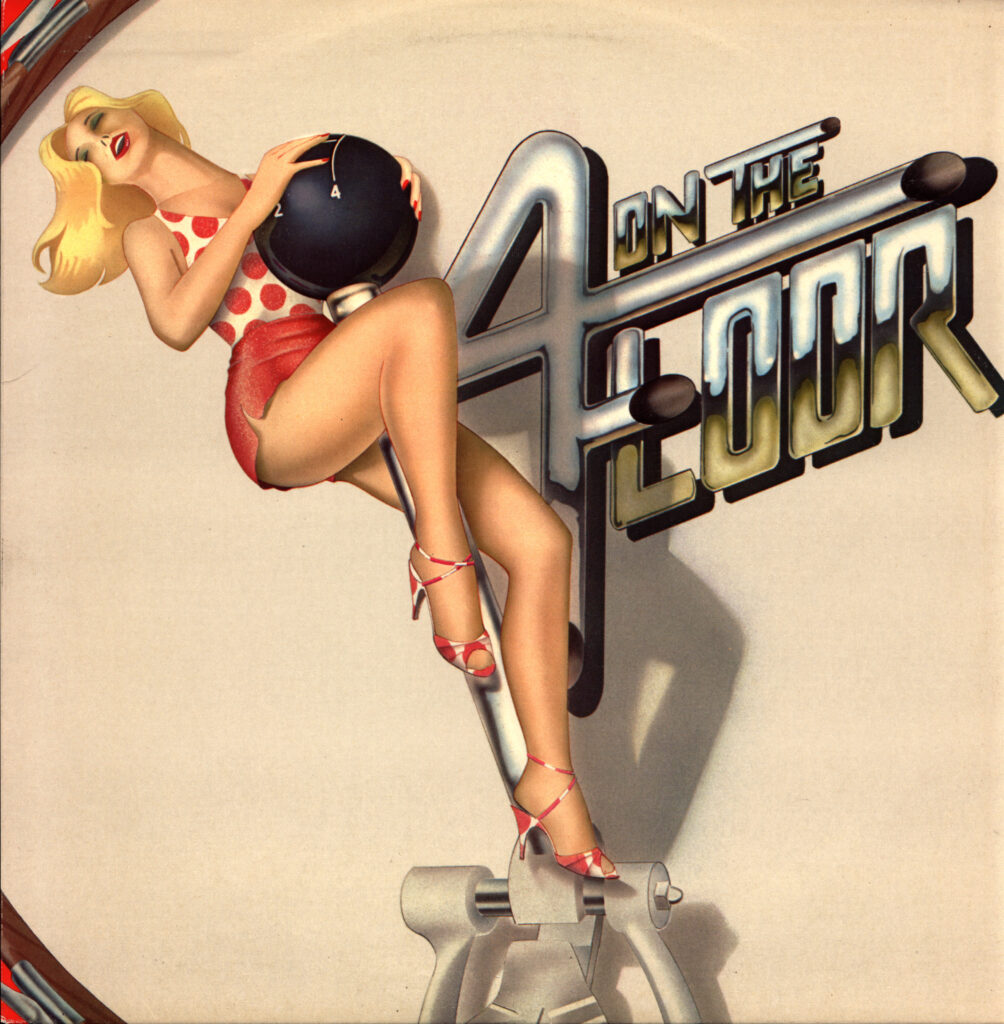 Album Art & Booklet Review

Illustration [Cover] – Fred Nelson (2)
Concept By [Logo] – Vicki Lee Johnston
Design [Jacket] – Gary Nichamin
Robinson speculates that the title "Four on the Floor" is that there were four tracks left on the floor. That being said Robinson admits to being unaware that this was how manual shift cars are referred to outside of Europe: four (gears) on the floor.
My understanding is that this refers to a 4/4 time signature in electronic, pop, and disco music.
Connoisseur Collection released in 1990.
Our friend Mike Eriksson is thanked in the liner notes.
Thanks to Our Core Level Patrons:

The $7.77 KeepItWarmRat Tier
The Episode $6.66 Tier

Steve Coldwell
Arthur Smith
Anton Glaving
Richard Fusey

The $6.65 "Almost Evil" Tier
$5.99 The "Nice Price" Tier
$5 "Money Lender" Tier

Greg Sealby
John Convery
German Heindl
Adrian Hernandez
Jesper Almén
Oleksiy The Perfect Stranger Slyepukhov
James North
Mark Hodgetts
Kev Roberts – Paypal
Will Porter
Zwopper The Electric Alchemist

Tim "Southern Cross" Johnson
Album Tracks:

Side One:

There Goes My Baby
Gypsy Woman
Any Day Now
Side Two:

Glimmer Twins Medley:

Let's Spend The Night Together
Lady Jane
Paint It Black
Under My Thumb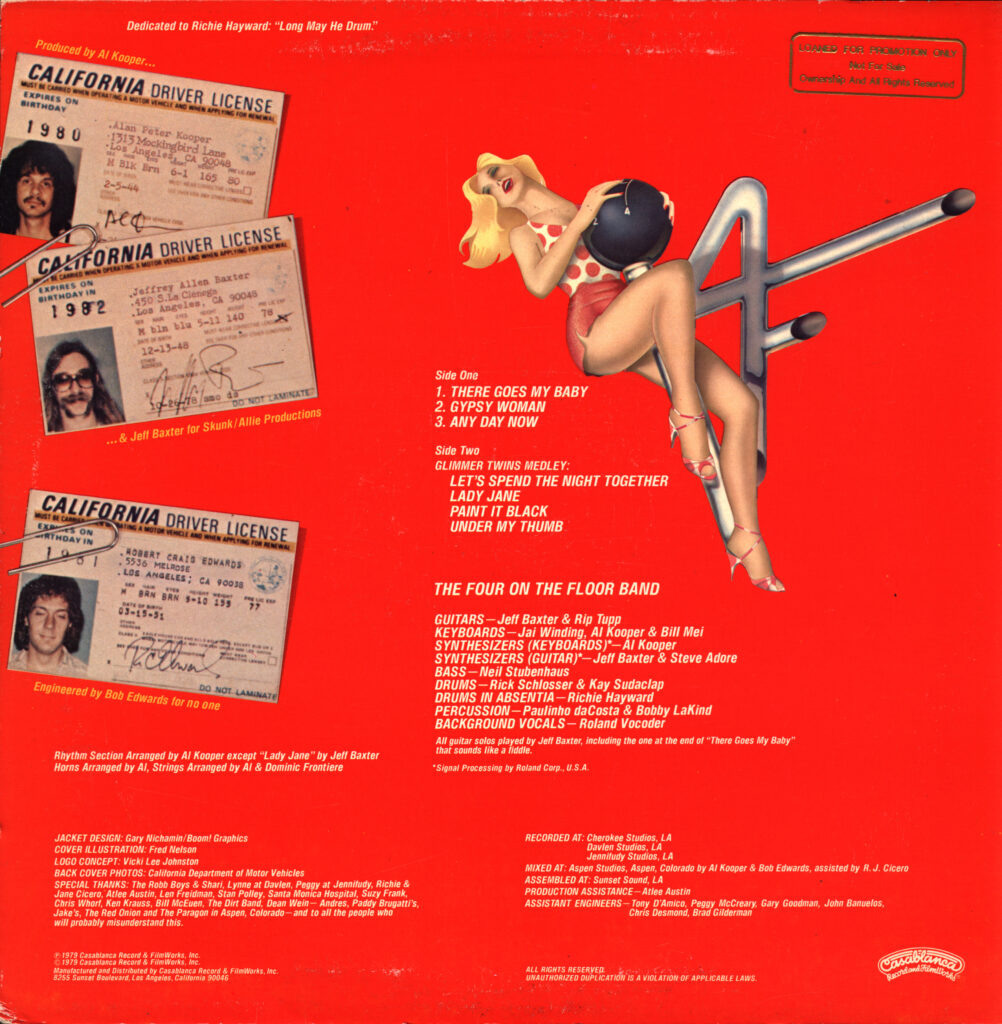 Thanks To Our Foundation Level Patrons:

$3 "Nobody's Perfect" Tier

Peter Gardow
Ian Desrosiers
Mark Roback
Andrew Meyer
Duncan Leask
Stuart McCord
Flight of the Rat Bat Blue Light

$1 Made Up Name Tier

The "Freaky Leaky" Leaky Mausoleum
Stephen Sommerville The Concerto 1999 Fanatic
Raphael Choury (Raff Kaff)
Spike, The Rock Cat
JJ Stannard
Hank the Tank
Private Eyes
Ashen Lionel
Reception and Review

Simon Robinson says that his friend passed this album along to him after discovering it was Glenn Hughes doing disco tunes.
Simon admits that he actually preferred it to "Play Me Out."
For Further Information:
Connoisseur Collection Liner Notes by Simon Robinson
Listener Mail/Comments

Comments about the show? Things you'd like us to cover? We'd love to hear from you. Send us an email at info@deeppurplepodcast.com or @ us on Twitter, Facebook, or Instagram.