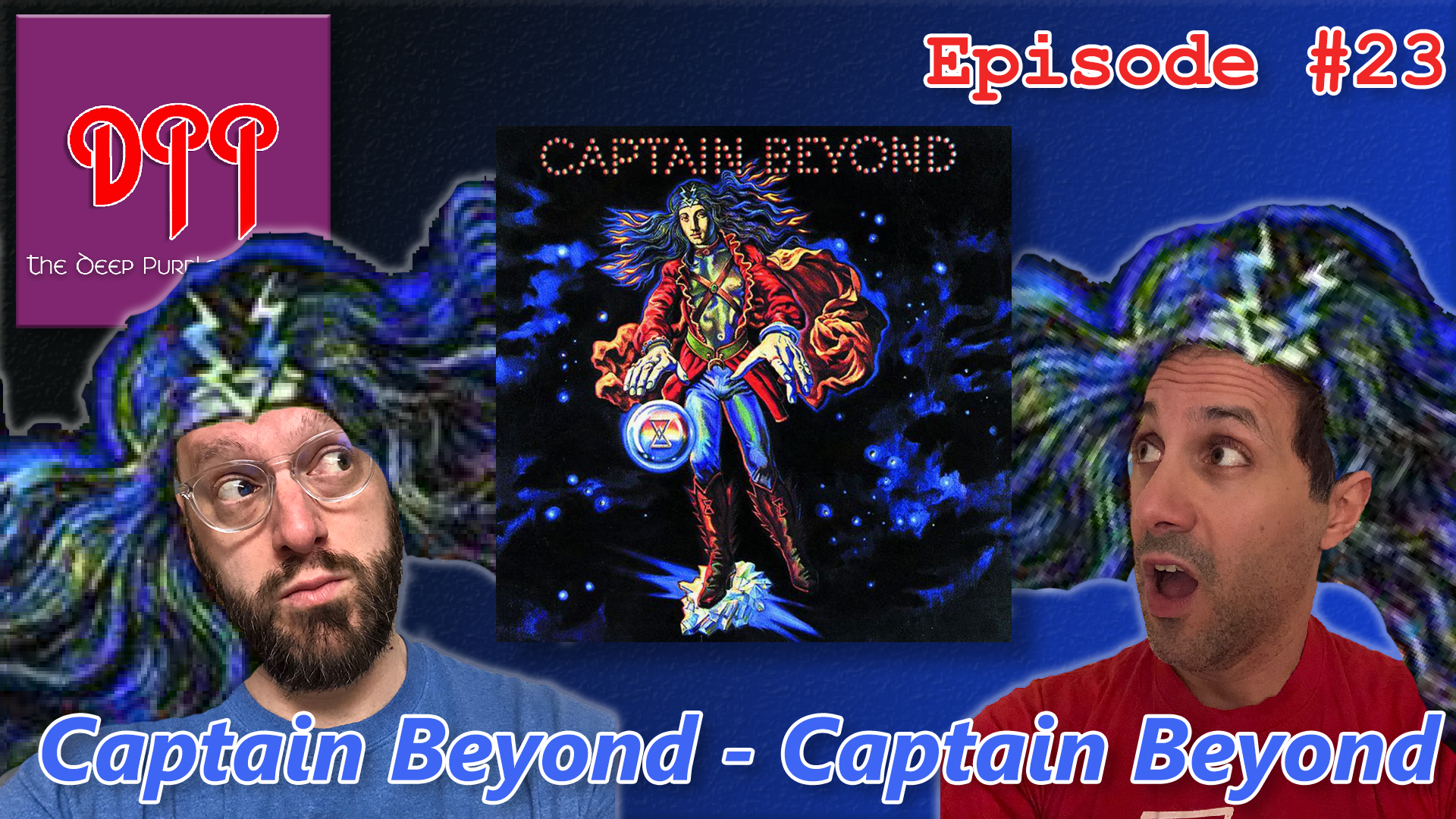 This episode has been blocked on YouTube. 🙁
Subscribe at Apple Podcasts, Stitcher, Spotify, Google Podcasts,
Overcast, Pocket Casts, Anchor.fm, Breaker, PodBean, RadioPublic, or search in your favorite podcatcher! 

Thanks to Our Patrons:

Clay Wombacher – $5 tier
Steve Seaborg (Alltheworldsastage.net) – $5 tier
Peter Gardow – $3 tier
Ells Murders – $1 tier
Spacey Noodles – $1 tier
Thanks to our Brothers at the Deep Dive Podcast Network:
Show Updates:

Comments from social media.
Thanks to Jonatan Hedlin on Facebook who provided this interview clip which explains Martin Birch's nickname as "The Farmer." https://youtu.be/nV6Cc9HjlXI?t=480
Comment on the Stormbringer episode on our website from Paris

Here at Foot Fetish Lovers you'll discover many of user profiles of women who like to brag their cute feet and cute toes. whether donning hot stiletto heels or going barefoot, our members love to transfer pictures that may satisfy any foot deviant. Some relish having their feet and toes tickled, licked, and sucked, or need to satisfy a man mistreatment their feet alone! marsha may foot fetish and sakura foot worship

Bernie Marsden – The Postman – https://www.youtube.com/watch?v=gnPxwtbOYnM
Lead Up To Album & Writing:

Reinhardt and Dorman were wrapping up their time with Iron Butterfly in 1971. They knew that the band would be ending after that tour. They were in contact with Bobby Caldwell who was playing the same places as them with Johnny Winter who was going to be taking a six month hiatus so they talked to him about working on a project.
Lee Dorman financed the project and they were interested in going in a jazz/rock direction. They jammed together for a few weeks then began looking for a singer.
Through their old manager they found out that Rod Evans was available so they contacted him and recorded some demos together.
They got together and recorded the album in two days because they're rehearsed it so much and gotten it so tight.
Rhino says in an interview: "Lee and I played with Bobby and it just clicked, we wanted to do something totally different and just the way Bobby plays makes it totally different. Chris Squire from Yes came one morning to me, when we were uploading the bus and said to me "you guys look like Captain Beyond!"
Lee Dorman: "… when we were on that european tour of Iron Butterfly in 71, we were travelling with Yes, with whom we did the tour and there was a strike by Lufthansa, so we had to chart a airplane by a company named "General Air". A game of words started and suddenly, we were on a bus late one night, someone said "Captain Beyond", we thought it sounded good and kept it…"
All songs are credited to Rod Evans and Bobby Caldwell.
The songs were actually written by the entire group but Larry Reinhardt and Lee Dorman could not be listed due to their contract with Iron Butterfly.
The Album contains of three medleys. The first three tracks on the first side, the first three tracks on the second side, and the last five tracks on the second side.
The album was dedicated to Duane Allman who had played with drummer Bobby Caldwell.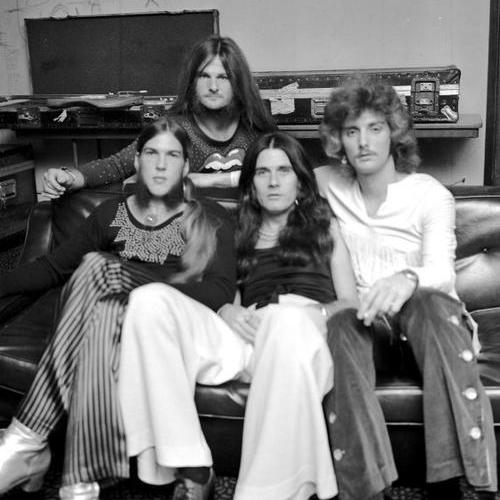 Album Lineup

They previously played with a keyboardist, Lewie Gold, but he left before they recorded the first album.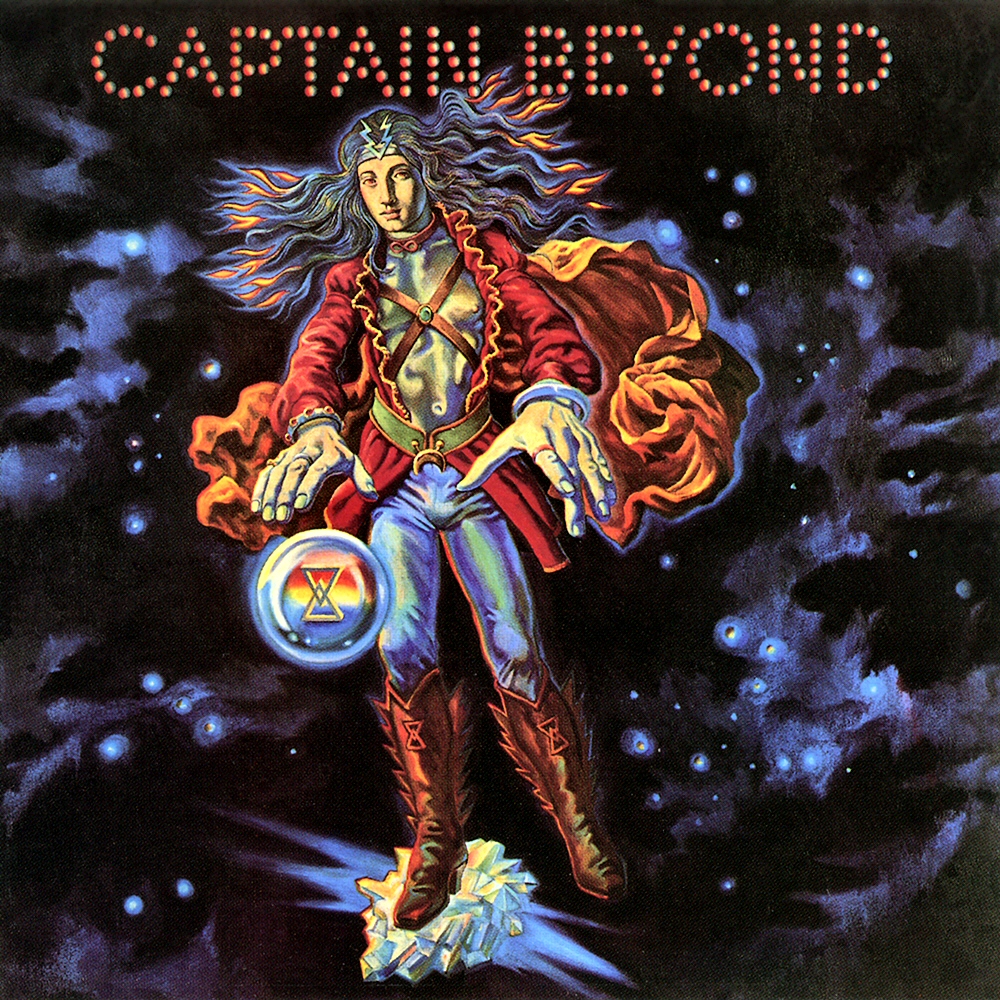 Album Art & Booklet Review
The album cover contained 3D artwork using lenticular printing on the US release.
The crystal ball Captain Beyond is holding contains the earthsign symbols of fire and water.
Album concept and design by Pacific Eye & Ear
Illustration by Joe Garnett – the artist who did the Stormbringer album cover
Album Details and Analysis:

Recorded at Sunset Sound Recorders in Hollywood, CA.
Mixed at The Record Plant in Los Angeles
Engineered by Wayne Dailey
Produced by Captain Beyond
Side One:

Dancing Madly Backwards (on a Sea of Air)
Armworth
Myopic Void
Mesmerization Eclipse
Raging River of Fear
Side Two:

Thousand Days of Yesterdays (Intro)
Frozen Over
Thousand Days of Yesterdays (Time Since Come and Gone)
I Can't Feel Nothin' (Part 1)
As The Moon Speas (to the Waves of the Sea)
Astral Lady
As The Moon Speaks (Return)
I Can't Feel Nothin' (Part 2)
Album Review & Reception

The president of Capricorn, their label, also managed the band. Southern rock bands were becoming very popular at the time and according to Lee Dorman, Captain Beyond got pushed to the back burner.
With Rod they only played about 60-70 gigs in the two years he was with the band.
Live they played all the song from the first album except "Raging River of Fear" and "Thousand Days of Yesterday (Time Since Come and Gone)."
In The News . . .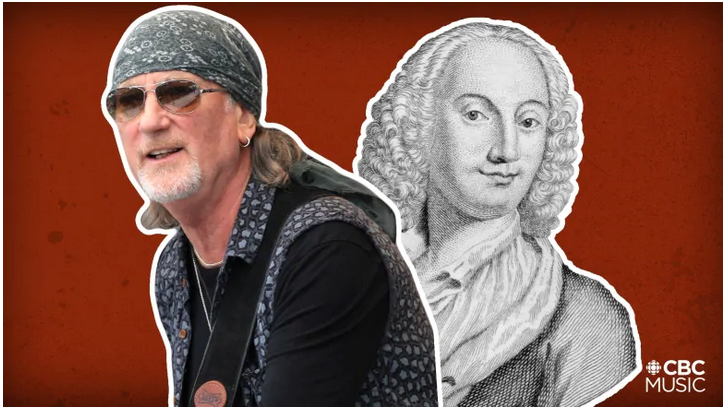 Heavy metal and classical music have more in common than you think

Take Deep Purple's Ritchie Blackmore, for example. A self-professed classical music fan, many of his works in the '60s were modelled on classical examples.
"I still listen to a great deal of classical music," he said in 1985. "That's the type of music that moves me because I find it very dramatic. Singers, violinists and organists are generally the musicians I enjoy listening to most of all." If you listen to both Jon Lord's keyboard solo and Blackmore's guitar solo on Deep Purple's "Highway Star," both are distinctly Bach-like in harmonic progression and virtuosic arpeggio figuration.
This Week in Purple History . . .
September 30 through October 6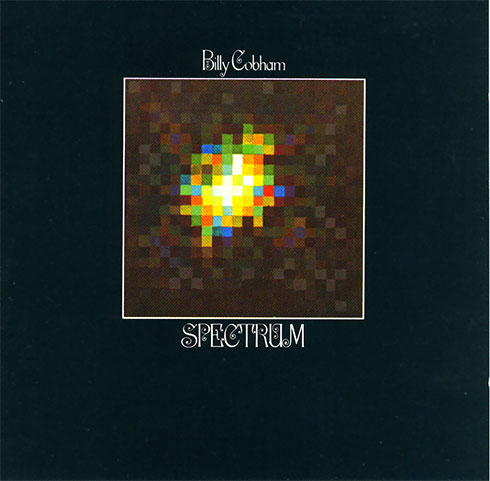 October 1, 1973 – Billy Cobham's "Spectrum" is released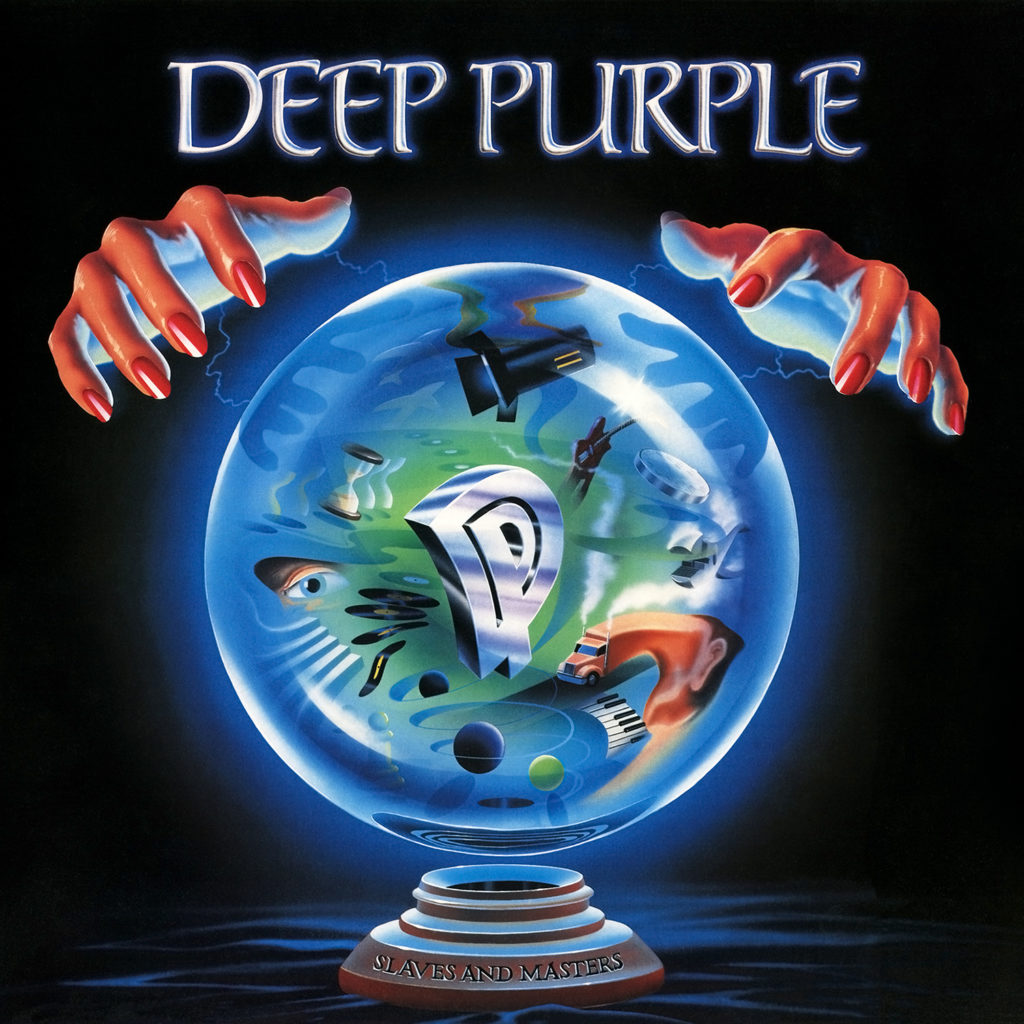 October 5, 1990 – Deep Purple's "Slaves and Masters" is released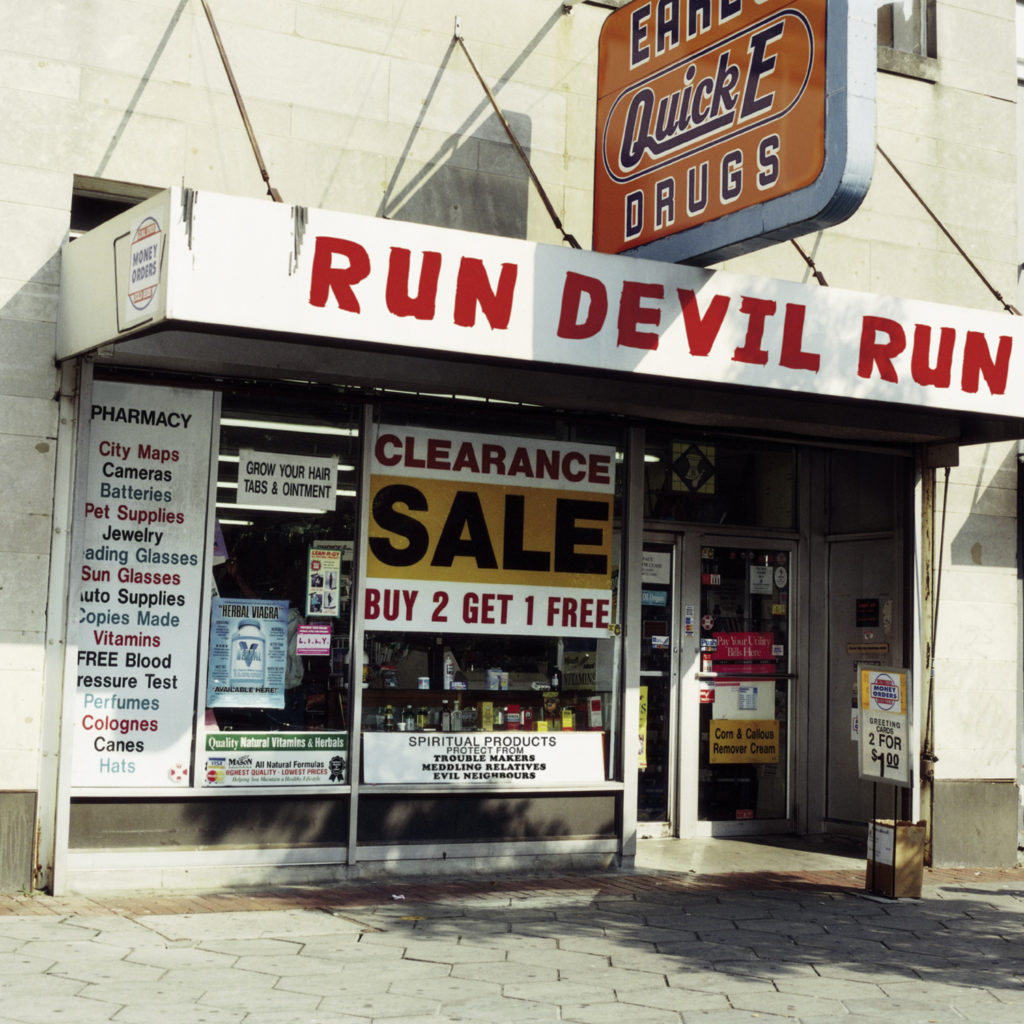 October 4, 1999 – Paul McCartney releases "Run Devil Run" featuring Ian Paice
For Further Information:
Listener Mail/Comments

Comments about the show? Things you'd like us to cover? We'd love to hear from you. Send us an email at info@deeppurplepodcast.com or @ us on Twitter, Facebook, or Instagram.