Subscribe at Apple Podcasts, Google Podcasts, Overcast, Pocket Casts, Anchor.fm, Breaker, PodBean, RadioPublic, or search in your favorite podcatcher!

Show Updates:

Welcome to Australia, Estonia, Serbia, Romania, Japan, Namibia, and the UK who just joined our listeners! 20 countries!
Copyright issue on Episode #4 for "The Shield" only. Pretty sure it was a glitch with the algorithm.
John has a new mic!
Listener Feedback:

Numerous tweets to review.
It's pronounced QWAY-ter-mass!!
Got the date wrong on the Rainbow Rising release!! 5/17, not 5/15.
Mike Healy sent in a great interview with Bobby Caldwell (former drummer of Captain Beyond). Thanks, Mike!
Matteo Masiello leaving us a 4 star review on Apple Podcasts. Thanks, Matteo!
Lots of Quatermass links to recordings. Thanks to Mike Healy on Twitter for sharing!
History Leading Up to Deep Purple:

The band performs on Playboy After Dark.
Released the cover of "Emmaretta" in February of '69 to promote their UK tour.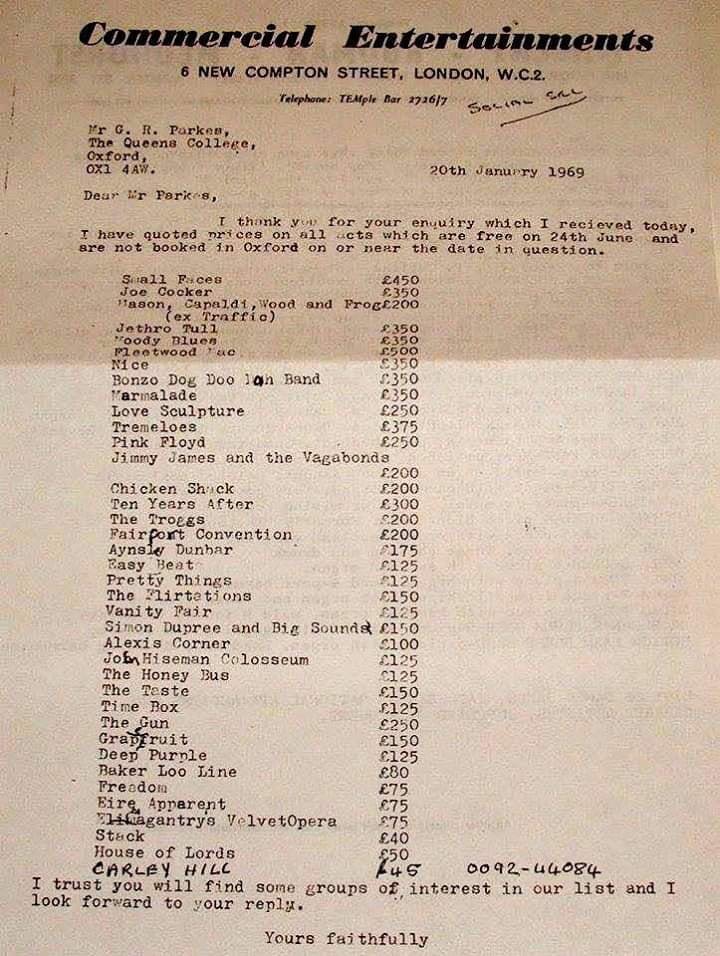 Commercial Entertainments price list was floating around on Twitter a few weeks ago. Here's a picture backing up that claim.
From "Deep Purple – A Critical Retrospective":

Simper: "Recording was always a problem. We were always short of material, purely because of our schedule. The fact that we were always being chased by Tetragrammaton for material, we never had the luxury like most bands do now of saying, 'hang on fellas, we need a little bit of down time to just think about stuff and try and be creative.'
Blackmore: "That really bugs me…going to the studio, 'right, you gotta turn out an LP, boys.' You know, 'here we go, you gotta write a song…today.' It's just ridiculous."
The cover art was from Hieronymus Bosch's painting The Garden of Earthly Delights painted some time in the late 15th or early 16th century.

Tetragrammaton Records had only been active for a year at this point and was about to go bankrupt. They didn't have a lot of money to spend on promotion and were desperately hoping for another hit like "Hush."

The record was delayed and only released in the US after they'd returned back to England after their tour.
In the UK it was released at the same time as Concerto for Group and Orchestra was recorded and the lineup for the band had already changed.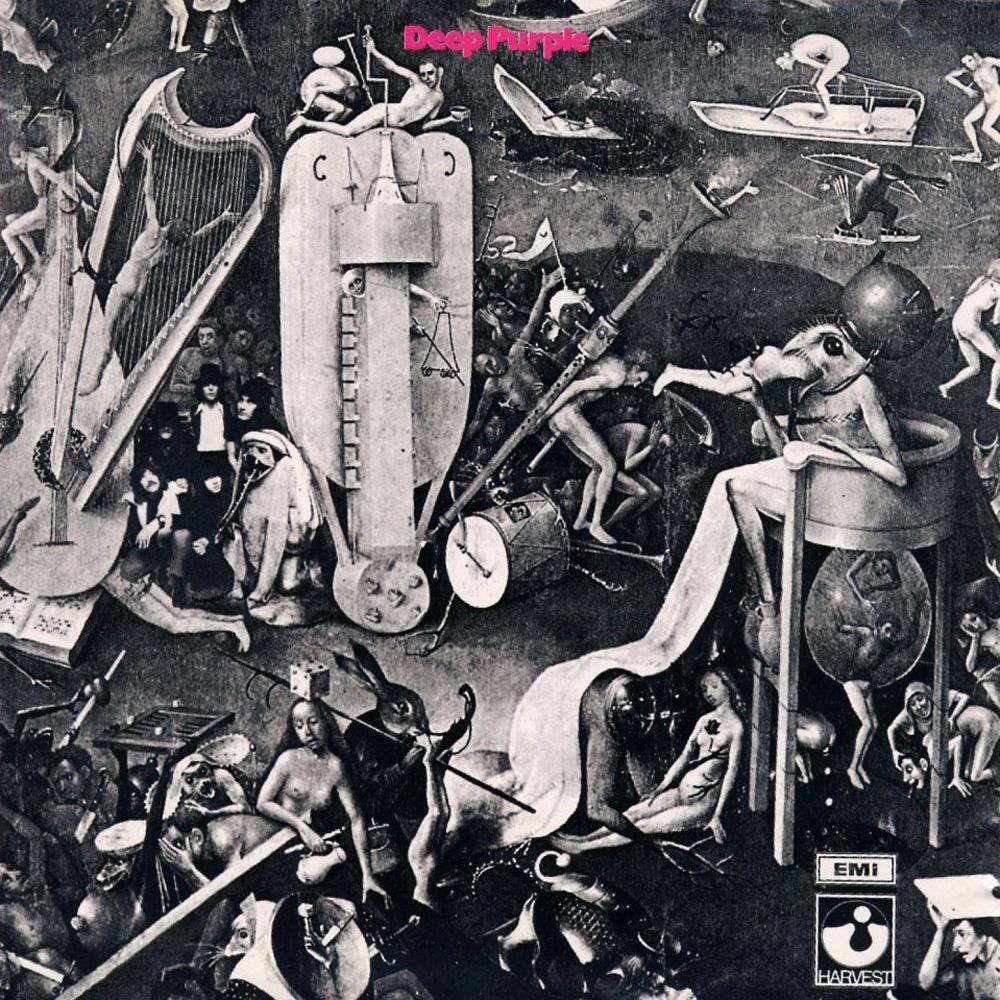 Album Review: Deep Purple
Tracks :

Chasing Shadows (Paice, Lord)
Blind (Lord)
Lalena (Donovan Leitch)
Fault Line (Blackmore, Simper, Lord, Paice)
The Painter (Blackmore, Evans, Lord, Simper, Paice)
Why Didn't Rosemary? (Blackmore, Evans, Lord, Simper, Paice)
Bird Has Flown (Lord, Evans, Blackmore)
April (Blackmore, Lord)
Written by Blackmore about his birth month (they were clearly running low on ideas) and had a classical interlude inserted by Jon Lord.
It's a song about how tragic the month of April is but we're not sure why.
The longest track ever recorded and released on an album by Deep Purple.
Lyrically this album is a bit of a downer.
Ritchie's ex-wife has said that she and Ritchie met in April as well and this song was about that. Given how depressing this song is it's no wonder the marriage didn't last.
In The News . . .

Glenn Hughes announces rescheduled dates for his UK tour
Whitesnake releases new album "Flesh & Blood"
Rainbow releases "The Storm" Single

This is a "rocked up" version of the Blackmore's Night track of the same name
This Week in Purple History . . .
May 27 through June 2

May 27, 1977: Steve Morse's first album with Dixie Dregs "Free Fall" is released
May 28, 2001: Tony Ashton passed away
May 30, 1974: Jon Lord performs the first of his Munich shows which will become his "Windows" album.
May 30, 1987: Performance that will be released as "Nobody's Perfect"
June 1, 1972: Warhorse releases their second, and final, album "Red Sea"
Follow us on Twitter, Instagram, and Facebook where we take a deep dive into all of these on a daily basis.
Mystery Track

I'll play a snippet of a song that features musicians who are linked to Deep Purple in three or less steps. You'll need to narrow it down to:

The year
The members or band
The album

Googling is allowed
Will reveal the mystery song and what the connection to Deep Purple
For Further Information:
Listener Mail/Comments

Comments about the show? Things you'd like us to cover? We'd love to hear from you. Send us an email at info@deeppurplepodcast.com or @ us on Twitter, Facebook, or Instagram.