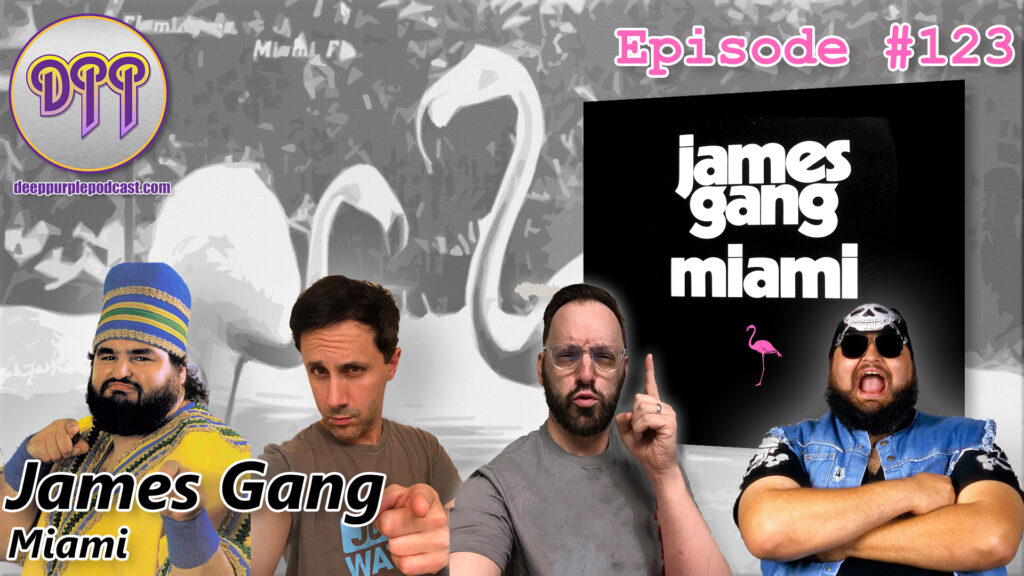 Subscribe at Apple Podcasts, Stitcher, Google Podcasts, Overcast, Pocket Casts, Anchor.fm, Breaker, PodBean, RadioPublic, Amazon Music, or search in your favorite podcatcher!
How To Support Our Show:

Thanks to Our Executive Level Patrons:

The Turn it up to $11 Tier

Clay Wombacher
Frank Theilgaard-Mortensen
Alan "Ain't Too Proud To" Begg
Mikkel Steen

$10 "Some One Came" Tier
Social Media Update:

Dead Daisies coming to Joliet, IL on September 11, 2021!
Lead up to the Album:

They headed into the studio in spring of 1974 to record "Miami."
Bolin once again was the chief songwriter writing or co-writing every song on the album.
Personnel:

Technical: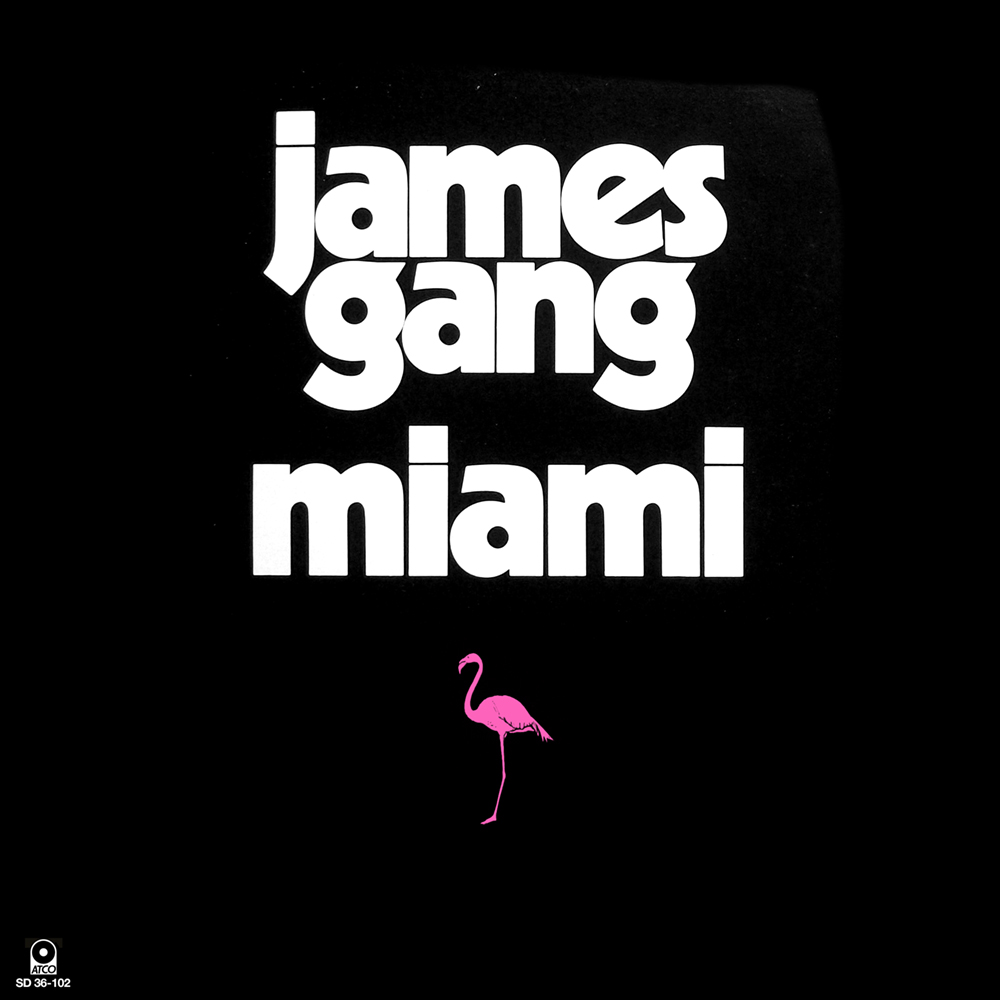 Album Art & Booklet Review

Photography By – Jimmy Wachtel

Did album cover for Teaser, many James Gang, and Joe Walsh projects.
Thanks to Our Core Level Patrons:

The $7.77 KeepItWarmRat Tier
The $7.00 "No One Named" Tier
The Episode $6.66 Tier

Steve Coldwell
Arthur Smith

The $6.65 "Almost Evil" Tier
$5.99 The "Nice Price" Tier

Fielding Fowler
Dr. Gill Breese

$5 "Money Lender" Tier

Greg Sealby
John Convery
German Heindl
Adrian Hernandez
Jesper Almén
Oleksiy The Perfect Stranger Slyepukhov
James North
Mark Hodgetts
Kev Roberts – Paypal
Will Porter
Zwopper The Electric Alchemist

Tim "Southern Cross" Johnson
Album Tracks: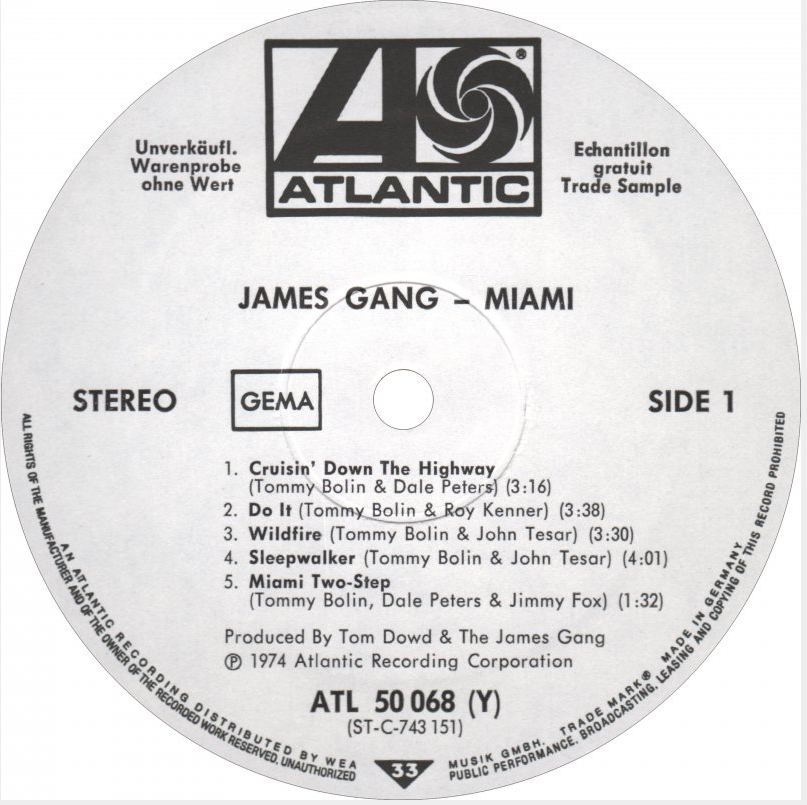 Side One:

Cruisin' Down The Highway (Bolin, Peters)

Single release from the album with "Miami Two-Step" as B-side.

Do It (Bolin, Kenner)
Wildfire (Bolin, Tesar)
Sleepwalker (Bolin, Tesar)
Miami Two-Step (Bolin, Peters, Fox)
Side Two:

Praylude (Bolin)
Red Skies (Bolin)
Spanish Lover (Bolin, Cook)
Summer Breezes (Bolin)
Head Above The Water (Bolin, Peters)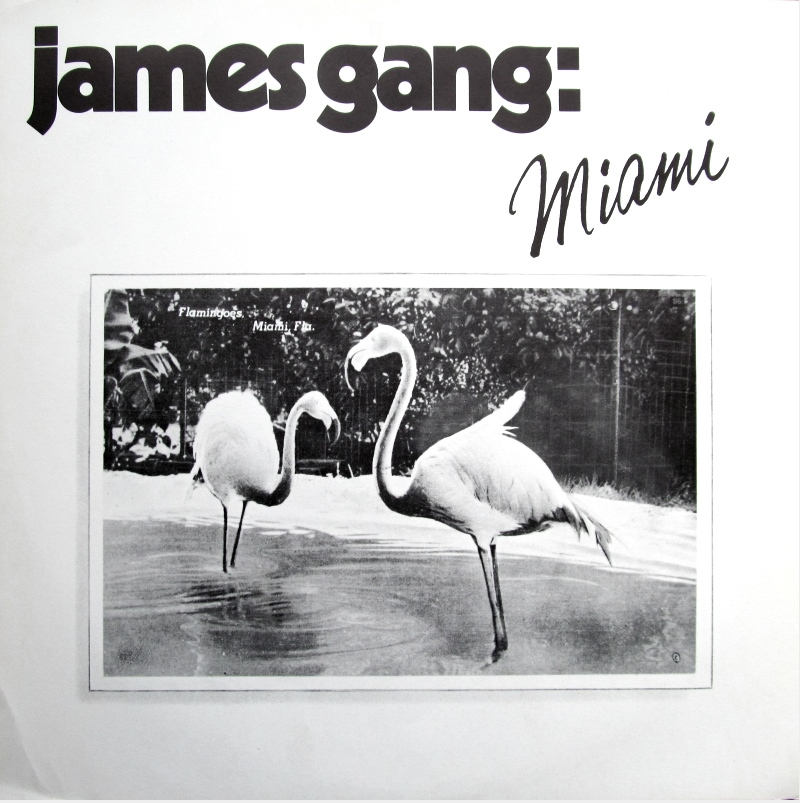 Thanks To Our Foundation Level Patrons:

$3 "Nobody's Perfect" Tier

Peter Gardow
Ian Desrosiers
Mark Roback
Anton Glaving
Andrew Meyer
Duncan Leask
Stuart McCord

$1 Made Up Name Tier

Ells Murders
Spacey Noodles
The "Less Than Tight" Leaky Mausoleum
Stephen Sommerville The Concerto 1999 Fanatic
Raphael Choury (Raff Kaff)
Spike, The Rock Cat
JJ Stannard
Hank the Tank
Flight of the Rat Bat Blue Light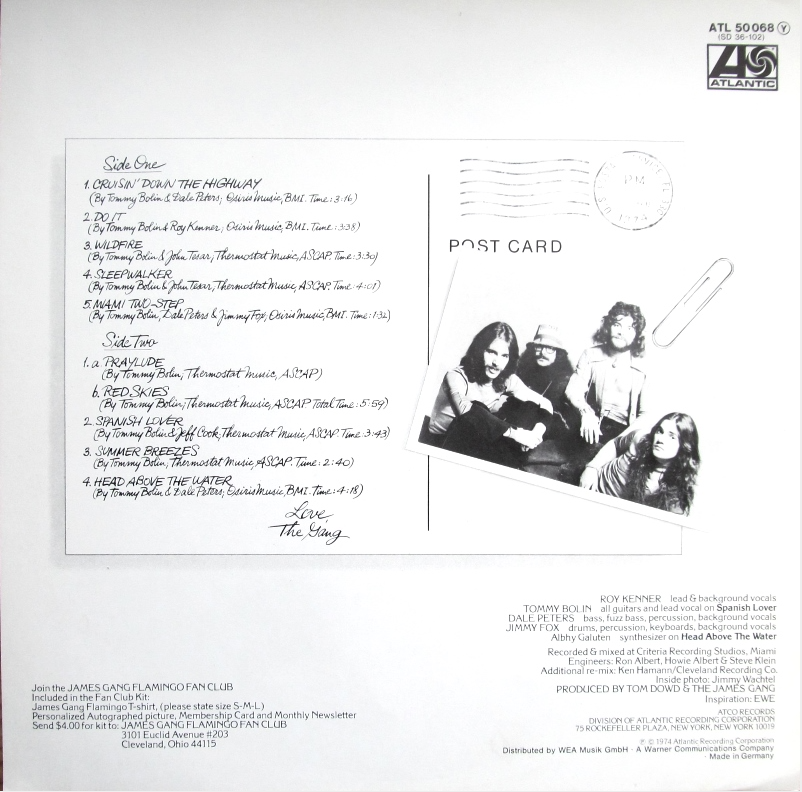 Reception and Review

Miami was released in July of 1974.
The album made it to #97 on the charts.
On its release it was a little disappointing to fans of "Bang."  The material on this album was not viewed as being as strong.
When the James Gang called after Joe Walsh had left them, Bolin figured, "What the hell, I'll eat this month instead of starving." He remained with them through nearly a year and two successful albums, Bang and Miami (writing most of their material and sharing production credits), but he does not recall his tenure with the Cleveland cowboys as a high point in his musical career. "I left the James Gang just as they were starting to make good money," he says with a grin, "but I didn't give a fuck. I'd be giving the audience everything I had, doing spins and stuff, and I'd turn around and the drummer would be…" (he makes an obscene gesture towards his crotch and breaks into laughter). "They were resentful of my attraction to the audience. My musical communication with them was just lost, and it was affecting my music. And my music is all I have." Bolin split both the Gang and the Colorado scene to try and build a solo career in L.A.
Jim Fox: Miami was a very difficult record to make, and even nearly 40 years later I remember it as challenging. I think the troubles Roy Kenner was going through at the time have been well documented. He was preoccupied by necessity with non-musical things stemming from a very minor drug bust in Los Angeles that involved, rehab, community service, etc. For a time, we felt that might be no alternative but to replace him, and much time and effort was spent auditioning other vocalists, all to no avail. In the end, Roy freed himself up enough to finish the recording process, but while we worked very hard on the record, I feel as if we were never satisfied with it completely. I agree that there were some good moments on it, and with the benefit of time, they are a bit easier for me to see. Still, a tough record to make with mixed results in the end.
Jim Sheridan review of Miami, ca. 2000

JAMES GANG – MIAMI (1974)
The follow-up, Miami, is equally interesting. Tommy gets a few spotlights; the instrumental "Miami Two Step" is a Doc Watson-ish acoustic number with some slide careening in at the end, while "Praylude/Red Skies" lets Tommy dip as deeply into the jazz licks bag as he ever would with The James Gang. The latter track is actually a song Tommy bought with him from his previous band Energy, whose version of the track appears on From The Archives Vol. 1. The riff from "Teaser" has its roots in "Do It," which contains some smooth slide work. "Spanish Lover" features Tommy's lead vocals, a beautifully dreamy number that again stands out in the intensity and individuality of the singing — this is the Bolin that Tommy fans look to hear. Two other songs that deserve praise for their majestic vision are "Sleepwalker" and especially "Head Above the Water," which foreshadows "Wild Dogs." These discs are both fully realized, atmospherically charged works that demand to be heard.

Bolin left the band almost exactly at the time Miami was released.
Bolin: "I called my manager, Mike Belkin, in Cleveland and told him I was quitting," Bolin revealed, "and he told me that I was shortchanging myself because of the band's potential to make good money. I told him I wasn't happy anymore and there wasn't much he could say about that."
Jim Fox, on Tommy Leaving: "Obviously he was hurting. He had things he wanted to do. It was a general consensus after the Miami album that we weren't where we wanted to be. And it did center around the singer. And we tried a whole lot of singers out. I mean a whole lot of singers, everyone we could think of, including some of Tommy's close friends. And in the end it just didn't work we could find someone who could do the job we were hoping to get done. Our singer Roy Kenner was having some personal problems, some distractions and it wasn't working out."
For Further Information:
Listener Mail/Comments

Comments about the show? Things you'd like us to cover? We'd love to hear from you. Send us an email at info@deeppurplepodcast.com or @ us on Twitter, Facebook, or Instagram.