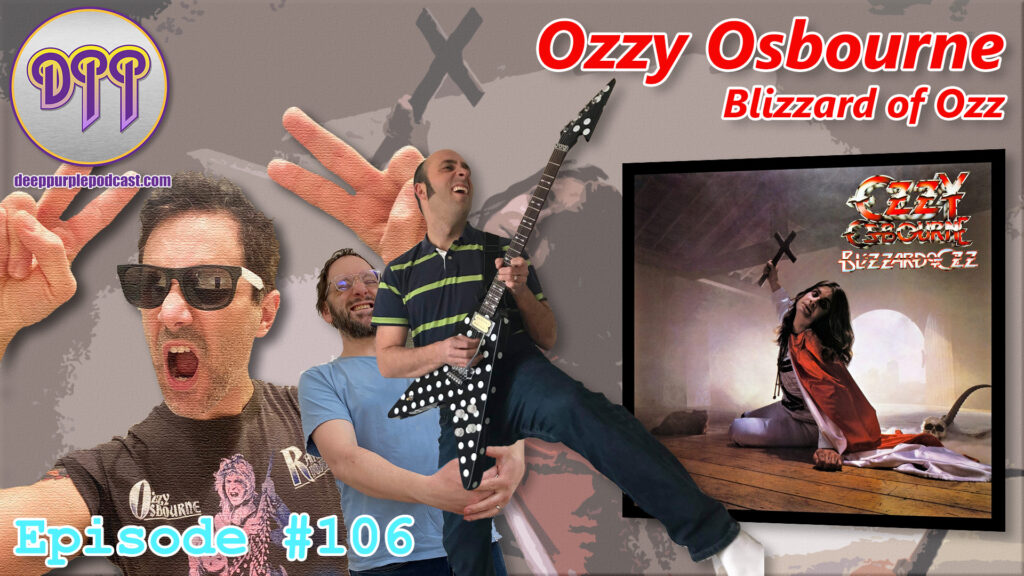 Check out more of Nick on his podcast "Pod of Thunder" here: PodofThunder.com
Subscribe at Apple Podcasts, Stitcher, Google Podcasts, Overcast, Pocket Casts, Anchor.fm, Breaker, PodBean, RadioPublic, Amazon Music, or search in your favorite podcatcher!

How To Support Our Show:

Welcoming Our Newest Patron(s):

Thanks to Our Executive Level Patrons:

The $20 "Shades of Deep Pockets" Tier
The $15 "Highball Shooter" Tier
The Turn it up to $11 Tier

Frank Theilgaard-Mortensen
Clay Wombacher
Mikkel Steen

$10 "Some One Came" Tier
Social Media Update:

Merch at Etsy Shop
Apple Podcasts Reviews

2021-01-31 – Moodman79 – FIVE STARS!
Deep Deep Purple!
This podcast is a true deep dive into Purple. No stone left unturned in this podcast as Nathan and John explore those wider family tree branches (not sure that makes sense but i'm sure you get the drift!). These guys deserve your time as they explore one of the greatest bands Rock has ever seen!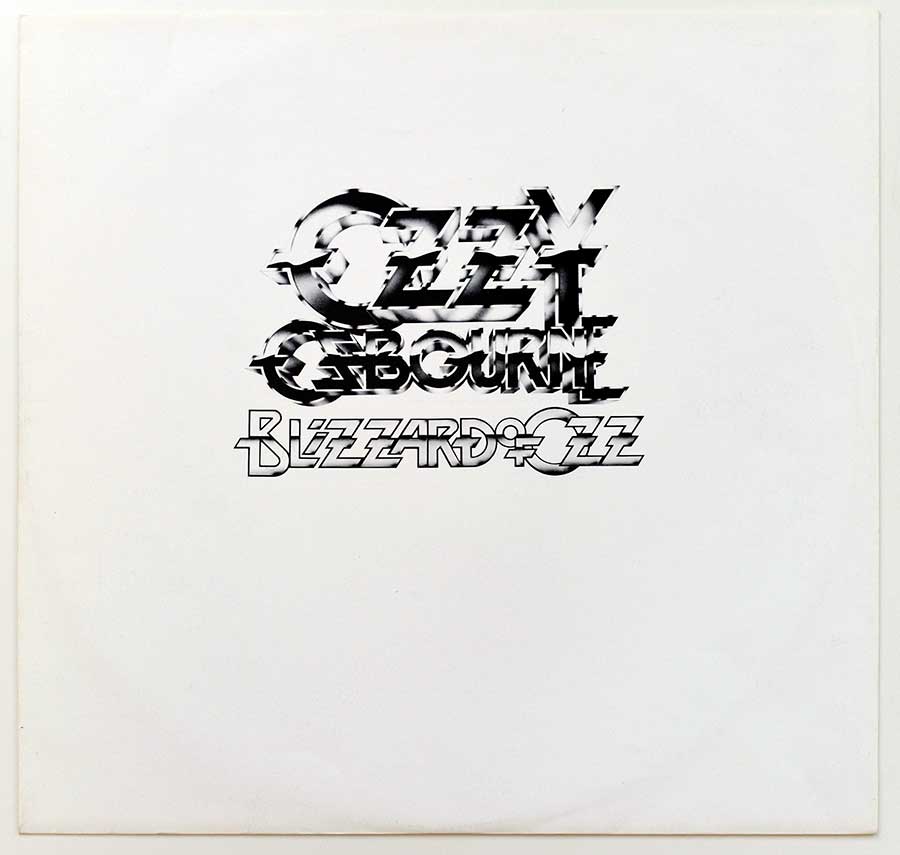 Lead up to the Album:

Ozzy was in LA auditioning guitarists and hired Randy after two auditions, though Ozzy was so intoxicated he seems to think it was only one.
They two of them jammed with Dana Strum and Franki Banali.
After auditions Ozzy returned to England where he met Bob Daisley.
Management was reluctant to hire an American guitarist as the lineup was intended to be all British.
It's said they wanted to recruit Gary Moore but that he wasn't interested in the project.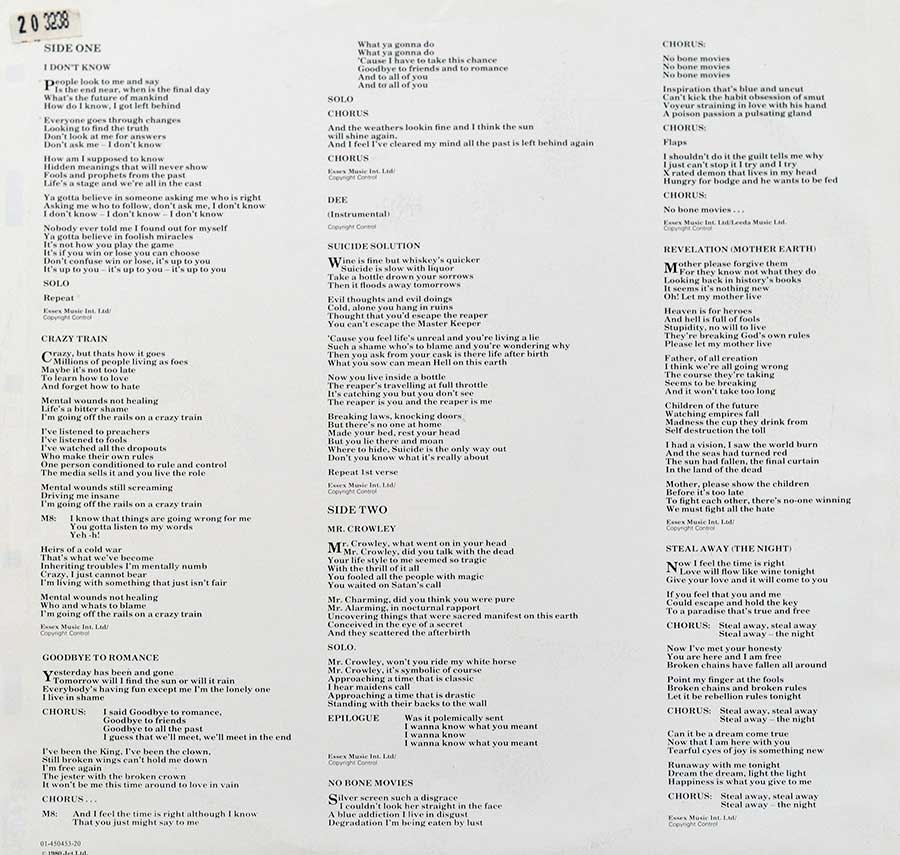 Personnel

Technical:

Engineer – Max Norman
Mastered By – timtom*
Chris Tsangarides was originally hired to produce the album but was fired as the band was unhappy with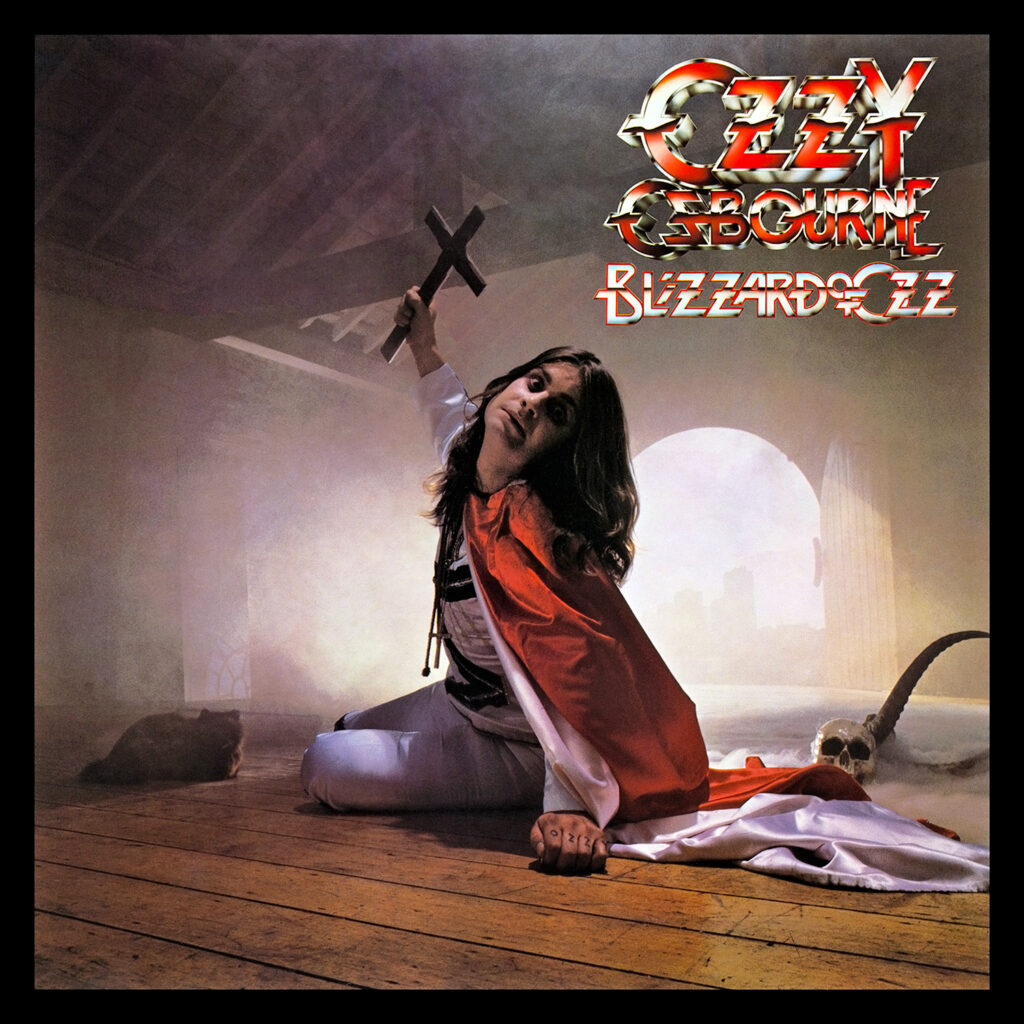 Album Art & Booklet Review

Thanks to Our Core Level Patrons:

The Episode $6.66 Tier

VACANT with Richard Fusey's upgrade!

$5.99 The "Nice Price" Tier
$5 "Money Lender" Tier

Greg Sealby
John Convery
Arthur Smith
German Heindl
Adrian Hernandez
Kenny Wymore
Jesper Almén
Oleksiy The Perfect Stranger Slyepukhov
James North
Mark Hodgetts
Kev Roberts – Paypal

$3 "Nobody's Perfect" Tier

Peter Gardow
Ian Desrosiers
Mark Roback
Anton Glaving
Will Porter
Andrew Meyer
Duncan Leask
Stuart McCord
Dr. Gill Breese
Album Tracks: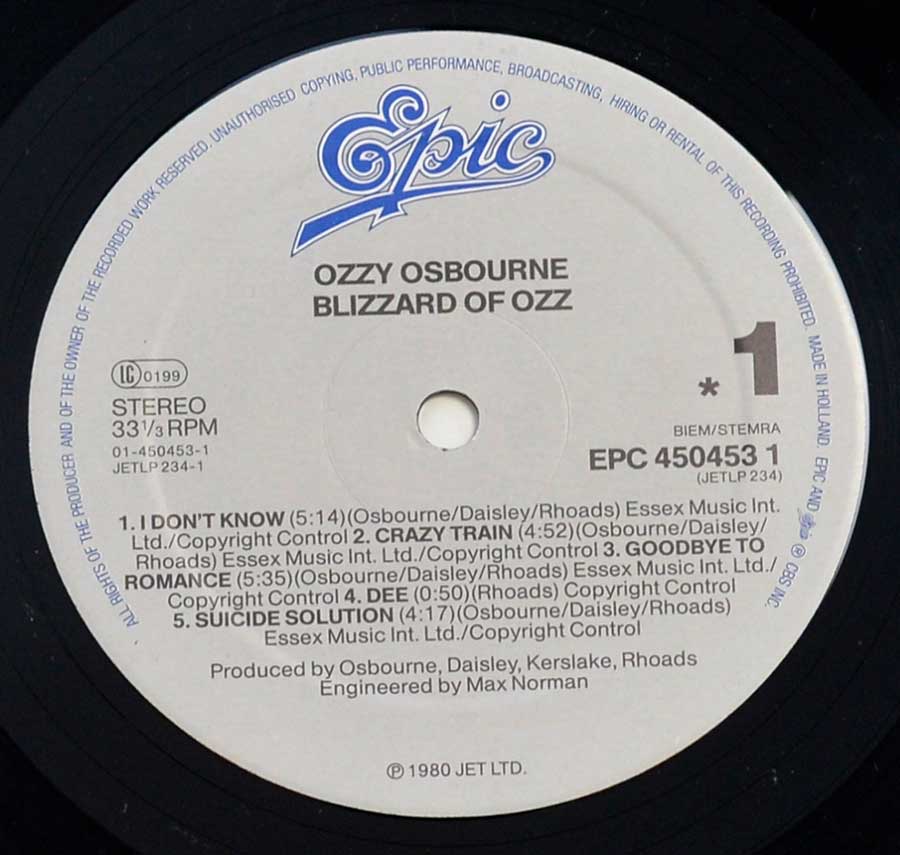 Side One:

I Don't Know (Daisley, Osbourne, Rhoads)
Crazy Train (Daisley, Osbourne, Rhoads)
Goodbye to Romance (Daisley, Osbourne, Rhoads)
Dee (Rhoads)
Suicide Solution (Daisley, Osbourne, Rhoads)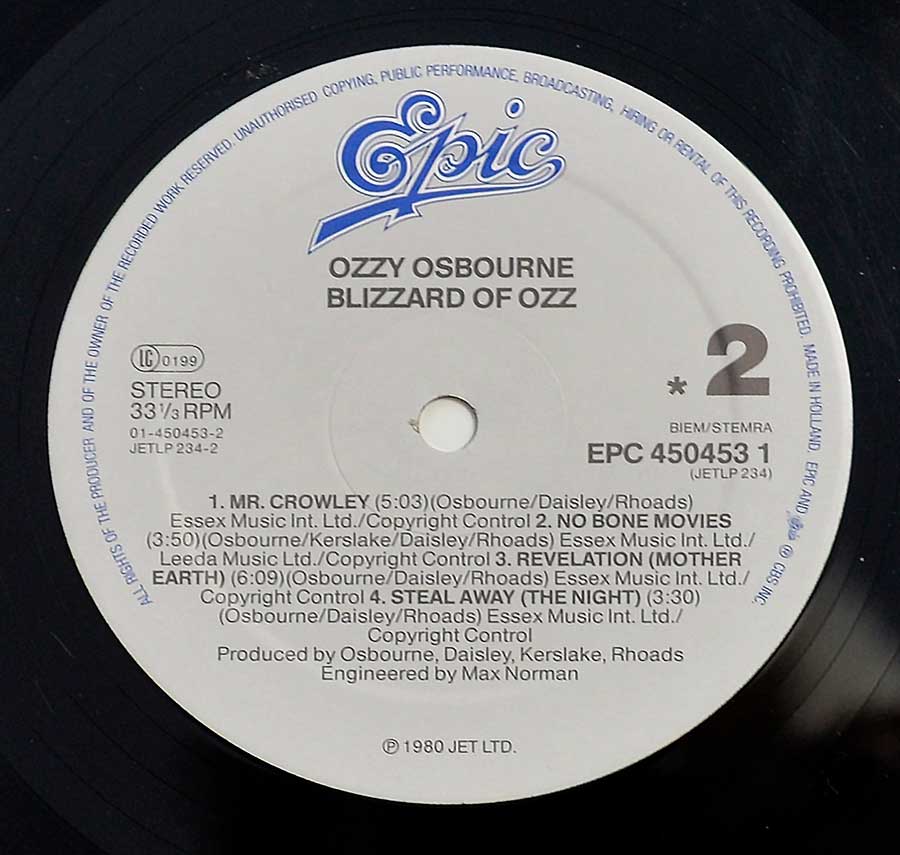 Side Two:

Mr. Crowley (Daisley, Osbourne, Rhoads)

Airey claims writing credits on this song.

No Bone Movies (Daisley, Osbourne, Kerslake, Rhoads)
Revelation (Mother Earth) (Daisley, Osbourne, Rhoads)

Airey claims writing credits on this song.

Steal Away (The Night) (Daisley, Osbourne, Rhoads)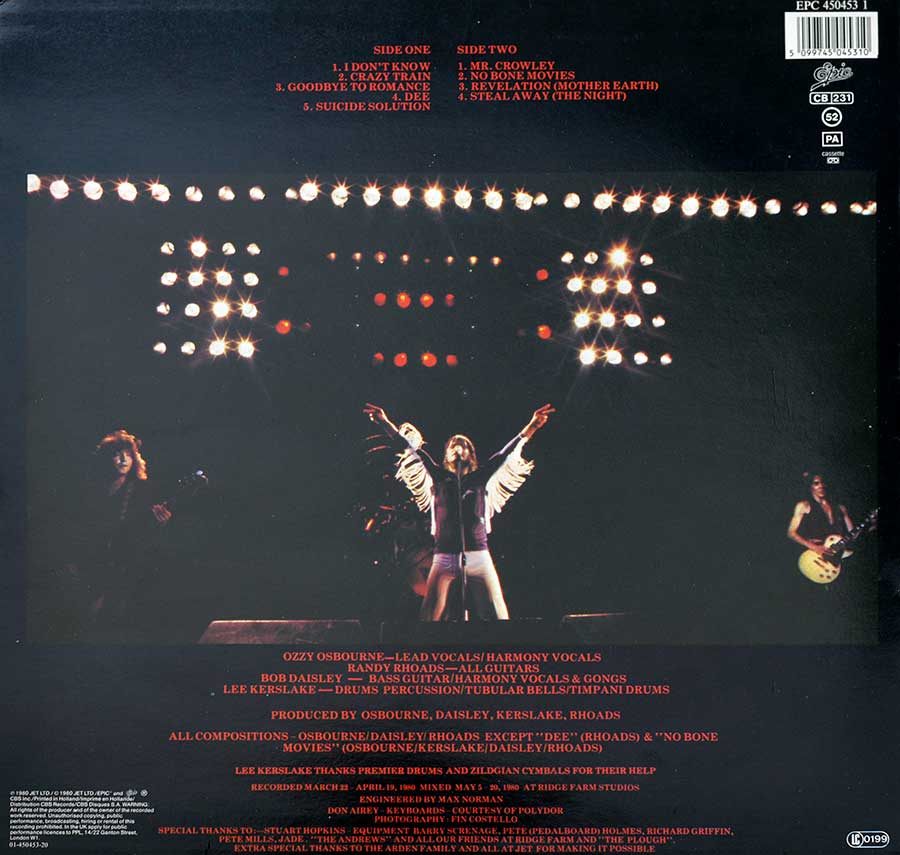 Thanks To Our Foundation Level Patrons:
$1 Made Up Name Tier

Ells Murders
Spacey Noodles
The "Traumatic" Leaky Mausoleum
Michael Vader
Stephen Sommerville The Concerto 1999 Fanatic
Raphael Choury (Raff Kaff)
Spike, The Rock Cat
JJ Stannard — NEW PATRON ALERT!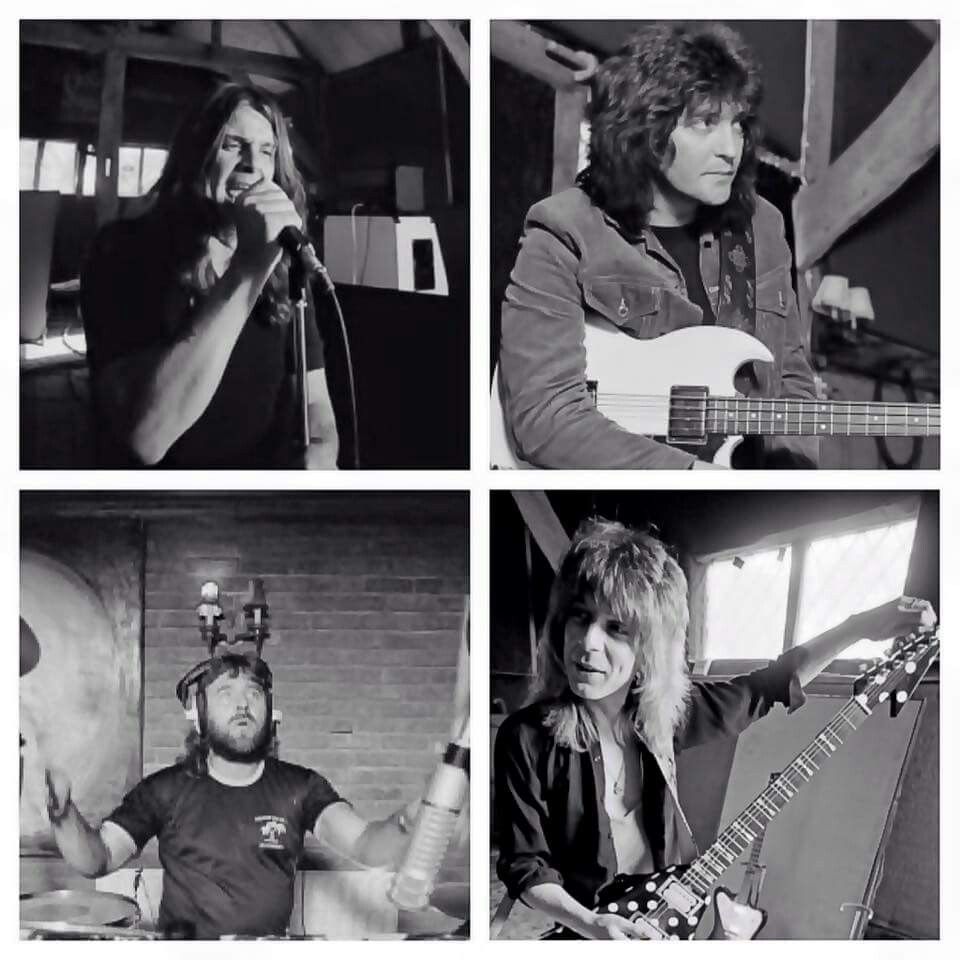 Reception and Review

According to Daisley, "When the album was released the words 'Ozzy Osbourne' were in bigger print than 'The Blizzard of Ozz' which made it look like an Ozzy Osbourne album called The Blizzard of Ozz. Randy [Rhoads] was never one to rock the boat. He knew he was in a situation which was a good opportunity for him being relatively unknown, so when Lee (Kerslake) and I were ousted, Randy had no allies and the act became 'Ozzy Osbourne' and no longer a band."
For Further Information:

Listener Mail/Comments

Comments about the show? Things you'd like us to cover? We'd love to hear from you. Send us an email at info@deeppurplepodcast.com or @ us on Twitter, Facebook, or Instagram.