Subscribe at Apple Podcasts, Stitcher, Google Podcasts, Overcast, Pocket Casts, Anchor.fm, Breaker, PodBean, RadioPublic, Amazon Music, or search in your favorite podcatcher!
How To Support Our Show:
Thanks to Our Executive Level Patrons:
The $20 "Shades of Deep Pockets" Tier
The $15 "Highball Shooter" Tier
The Turn it up to $11 Tier

Frank Theilgaard-Mortensen
Clay Wombacher
Mikkel Steen

$10 "Some One Came" Tier
Social Media Update:
Merch at Etsy Shop
Apple Podcasts Reviews

From Denmark – 2020-09-13
Vix Steen – 5 STARS!
Perfect (Strangers) Purple Podcast!
All the way from Denmark! And yes, spreading the word over here constantly , 'cause this is a bloody awesome podcast. Very interesting, clever, funny hosts, stories, reviews etc so you never lose attention. I had a small problem in the beginning with the low audio during the songs, but I see (and hear) the point now. Plus it makes me play the records REALLY loud after end episode. Thanks a lot guys and keep up the good work! (And let me know if you're coming to Denmark, then you can stay in my flat and we can all go Jesus Christ Superstar nuts!) BUUUUUUUUUUUUURN!!!!!!! \m/
MTV in the 80s
Our Friend Scott on MTV's "Total Request Live" – Scott on MTV
Getcha Rocks Off with Mick Wall – 20: The Man in Black – Ritchie Blackmore
Deep Purple's Roger Glover Guest VJ in March 1987
Thanks to Our Core Level Patrons:
The Episode $6.66 Tier
$5.99 The "Nice Price" Tier
$5 "Money Lender" Tier

Greg Sealby
John Convery
Arthur Smith
German Heindl
Adrian Hernandez
Kenny Wymore
Jesper Almén
Oleksiy The Perfect Stranger Slyepukhov
James North
Mark Hodgetts
Kev Roberts – Paypal

$3 "Nobody's Perfect" Tier

Peter Gardow
Ian Desrosiers
Mark Roback
Anton Glaving
Will Porter
Andrew Meyer — NEWS FLASH: ALSO A DOCTOR!
Duncan Leask
Stuart McCord
Dr. Gill Breese
Listener Q&A:
If you could change one event in Deep Purples history, what would it be and why?
Replying to
Which member (or ex) member of DP do you think you could get an interview with? Supplementary question, same as above but for split bands? Or is that giving the game away too much?
Replying to
During album reviews, why do you keep the sound of the music so low compared to your voices?
Replying to
Could you create your perfect five piece Deep Purple line up from the thirteen members that have featured in the band down through the years?
Replying to
Joe Lynn Turner's version of The Battle Rages On got my attention. Was it ever recorded? Were there any other songs by Joe on his solo albums that came from there? Blood Red Sky sounds like a Deep Purple song, and One Man's Meat became Stroke Of Midnight.
Replying to
Do you intend to follow a chronological pattern with DPP or will you jump around more with timelines and DP tree ?
Replying to
You can borrow a time machine once and once only. Which gig, Purple or family tree, are you going back to?
Replying to
Ian Paice is the only member of Purple who hasn't been replaced. If that had ever happened, who would be your choice to fill his boots?
Black Sabbath Fans
Replying to
Actual Q? Uh… Out of all the "What if" scenarios with Purple (New Purple continuing, Ritchie never leaving, Bolin album 2, etc), which do you wish would have happened more than the others?
Replying to
Do you guys plan on revisiting Whoosh? Maybe after doing all the albums up to InFinite
Replying to
How did you guys become Deep Purple fans yourselves?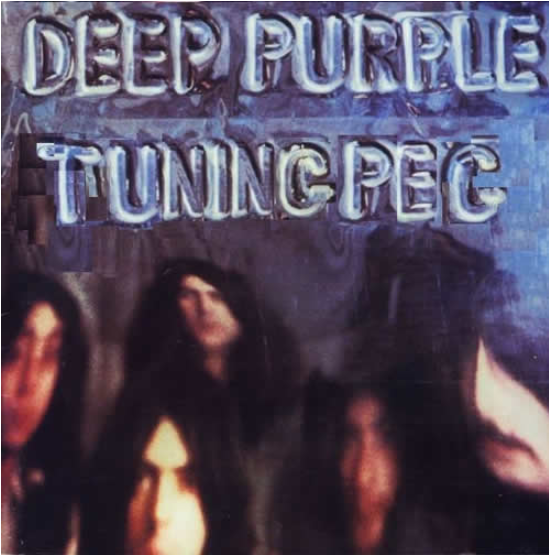 Replying to
Is this a better cover?
Replying to
Do you guys envision a DPP meet up someday/somewhere?
Replying to
What do you think of the possibility to bring Coverdale, Gillan & Hughes together in a show? I know it sounds as an unreachable dream, but it would be good to know your opinion. I am from Cuba
and I follow your profile (twitter) every day. I think you are doing a great job guys
Replying to
Beard grooming tips, please.
You guys have been in a band together, right? Let us hear some of your stuff!
If you had to be stuck on a desert island with one of Deep Purple who would you prefer it to be?
A couple of questions.
Can the shows be made shorter, like an hour? My heart sinks when I see a new show in my feed but….the running time is 2hr 15mins, because I think, I don't have the time (or patience) to watch it all ?
Also, can the music you play be a little louder? I know you want to talk over it but we also want to hear it.
The title music is very loud, then you guys talk and it's much lower but then you play a track and it's lower again
Assuming someone had never heard the band, What ONE DP song could you play for them that would give them the best feel or understanding of what the band is about?
Thanks To Our Foundation Level Patrons:
$1 Made Up Name Tier

Ells Murders
Spacey Noodles
The "Petrifying" Leaky Mausoleum
Michael Vader
Stephen Sommerville The Concerto 1999 Fanatic
Raphael Choury (Raff Kaff)
Spike, The Rock Cat
Listener Mail/Comments
Comments about the show? Things you'd like us to cover? We'd love to hear from you. Send us an email at info@deeppurplepodcast.com or @ us on Twitter, Facebook, or Instagram.