Subscribe at Apple Podcasts, Stitcher, Spotify, Google Podcasts, Overcast, Pocket Casts, Anchor.fm, Breaker, PodBean, RadioPublic, or search in your favorite podcatcher!

Show Updates:

Comments from social media.
Thanks to Our Patrons:

Background:

Born in Sioux City, Iowa on August 1, 1953 to Rich and Barbara Bolin.
Started playing drums then later keyboards before starting guitar. His dad got him one at Sears.
His father took him to see Elvis and he said one day he'd be on stage like that.
Played "Heartbreak Hotel" on "Kids Corner" and they wanted him back.
Painted a school bus blue and started a band called "Patch of Blue" and the parents would accompany them because they weren't old enough to play at bars. Tommy's dad would drive the bus wherever they would go.
First band was at thirteen The Miserlous.
Brad Miller, another school kid from Denny & The Triumphs recruited him to join. Then he played in a band called Patch of Blue.
Rule of the school was to have hair at the collar. They had him cut it. He did and went back and they said he needed to cut above the ears. Tommy didn't want to cut his hair. His parents fought it and Tommy decided just to drop out.
Dropped out of high school at the age of 16 and moved to Denver to join a band called American Standard, later called Crosstown Bus.
Jeff Cook tells story of them jamming and hearing him tap on the window and asking to jam. He was 15. They almost told him to get lost but he played "Purple Haze" note for note and they let fired their guitarist and let him join the band.
Eventually he started a band called Ethereal Zephyr which would later rebrand as just Zephyr.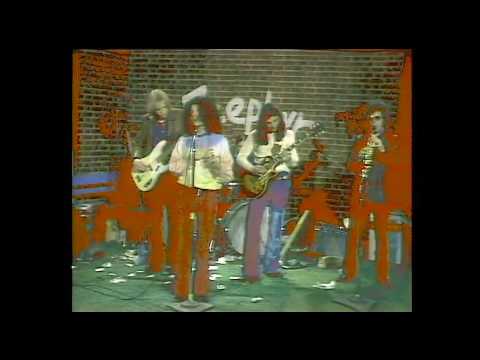 Zephyr
Zephyr, Sunset Ride, Going Back to Colorado.
Tommy was annoyed with Candy and David wanting creative control. He was furious how they mixed the "Going Back to Colorado" album and he quit in 1972.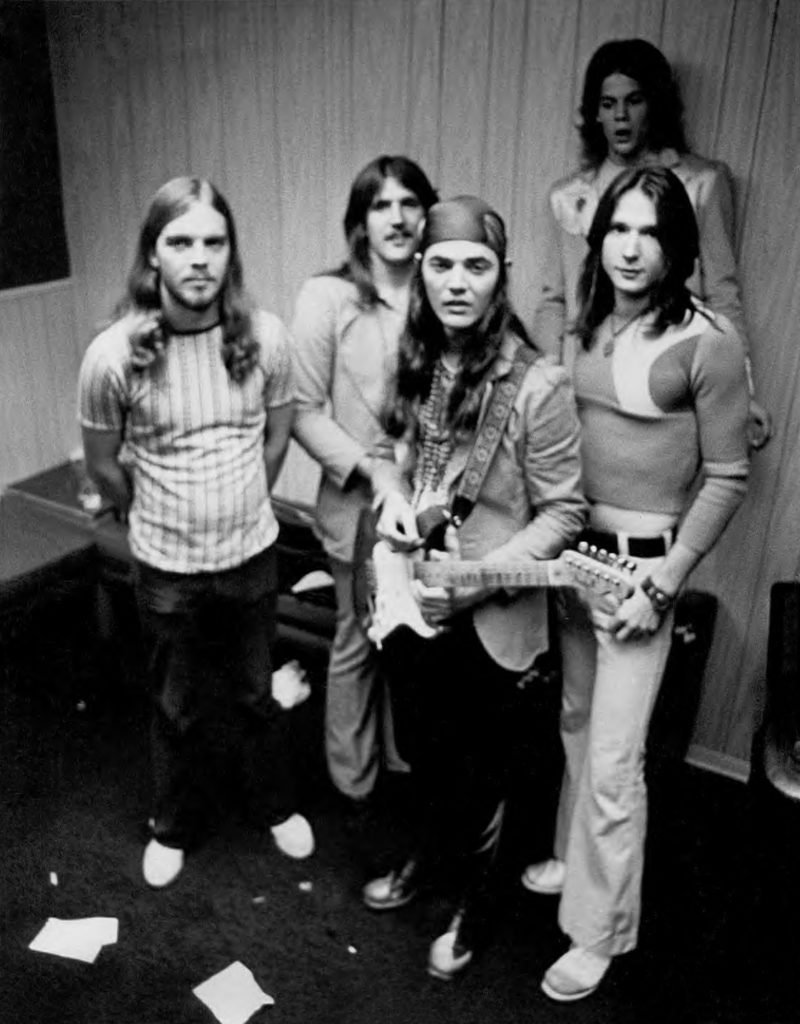 Tommy Bolin and Bobby Berge quit Zephyr to form Energy. Tommy vowed never to be in a band with a female singer again.
Energy had no vocalist at first. Very freeform. Shunned commerciality. Were constantly being given advice about how to appeal to more people, play covers, turn down the volume, etc. They stayed true to what they wanted to do.
Instrumental based on Tommy's bad taste from Zephyr vocalist Candy Givens but eventually Jeff Cook joined on vocals.
Energy
Energy broke up in 1973 after failing to get a record contract.
Jeff Cook in Tommy Bolin "The Ultimate" documentary tells story of how they were playing two shows in one night. They saw the first show and the band was incredible. They told them they were as good as signed, they had a deal. The band began celebrating between sets, drinking grain alcohol. They bombed the second show not knowing the executives stayed. They blew it.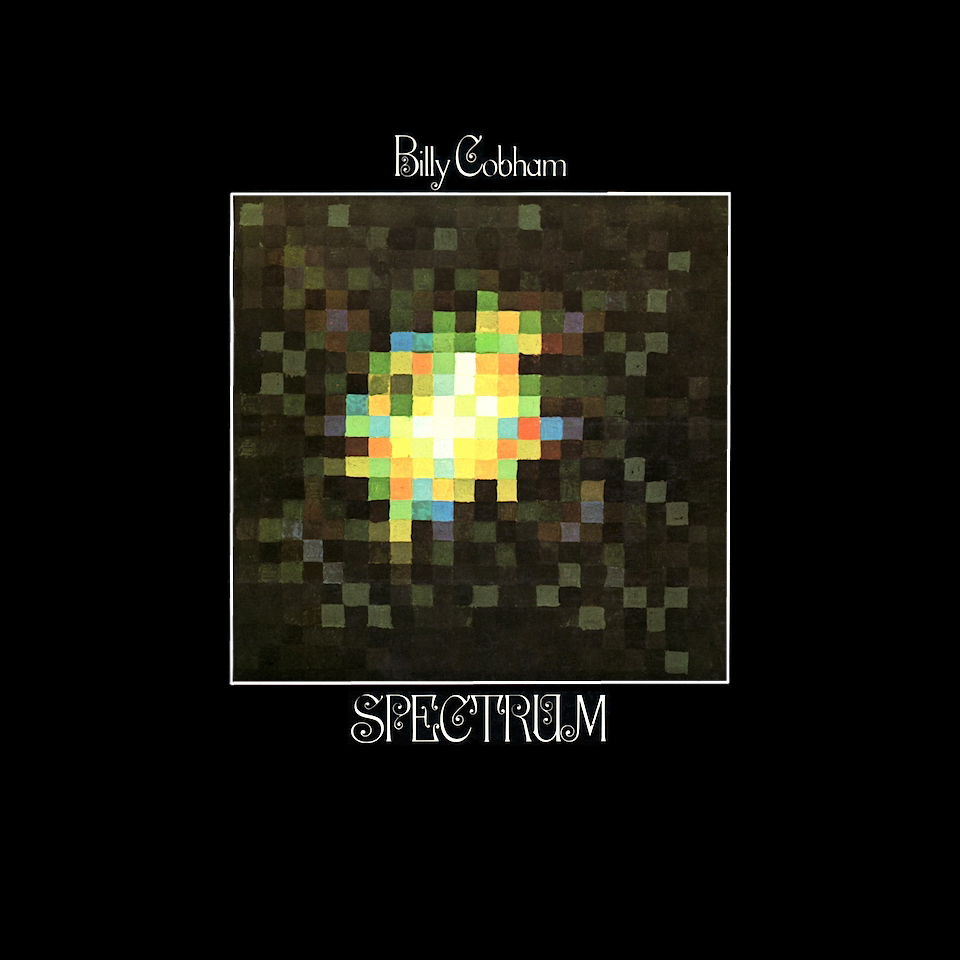 Billy Cobham heard of Tommy Bolin and recruited him for his Spectrum album.
Tommy was worried because he couldn't read music but Cobham just wrote him out some charts and he played along.
He was completely broke after Energy. Joe Walsh called Tommy Bolin to ask him to replace him in The James Gang. Jeff Cook wrote songs with him that were used in The James Gang.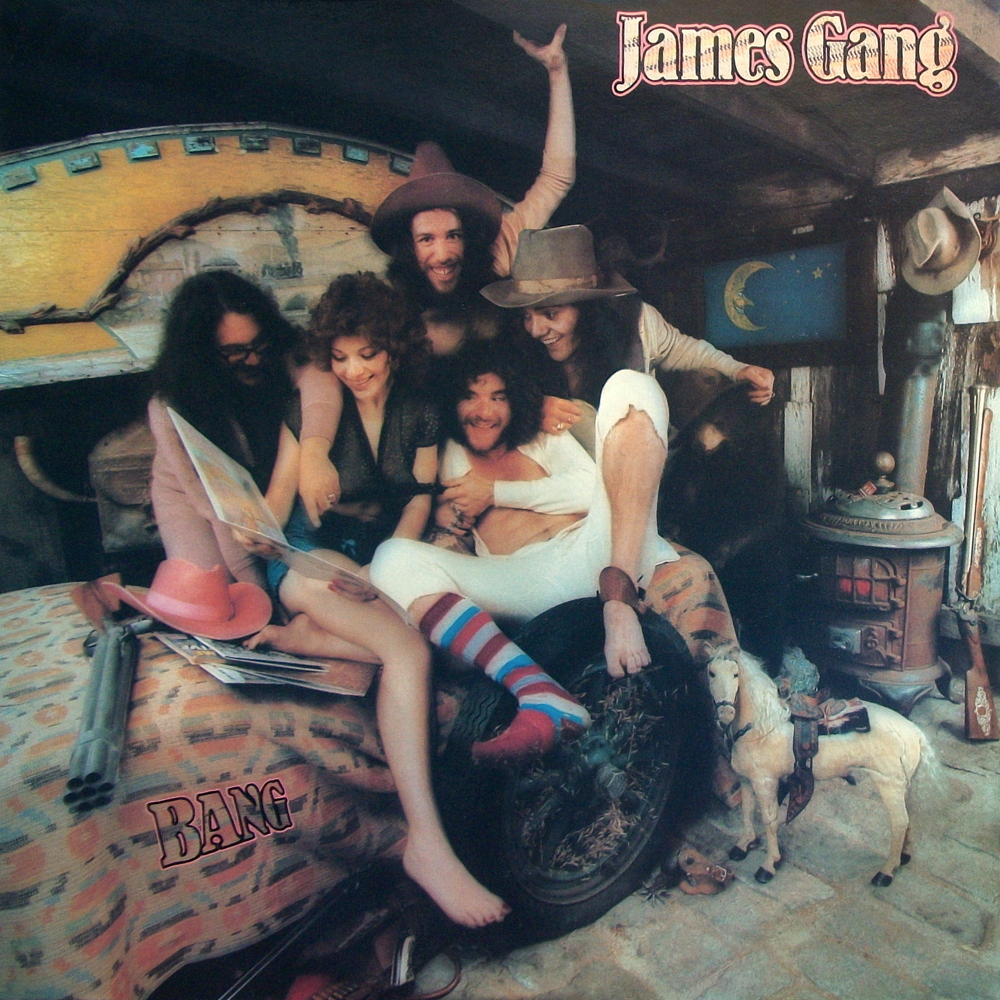 Bolin then replaced Joe Walsh in The James Gang
Tommy told his friends he was embarrassed by the gig but if he stayed with them for a year he'd have enough money to make his own album.
Bolin, in "Touched by Magic": "They were tight among themselves, but it was like I was on one side of the river, and they were on the other. For instance, if I would be doing a guitar solo, be getting inti t and all that, they would almost at points look . . . bored, y'know? They were straight-laced rock players, whereas I wanted to go out and explore other places.
After Miami came out it began charting but Tommy was unhappy with the group and quit.
Alphonse Mouzon "Mind Transplant"
Bolin: "I also did the 'Mind Transplant' album with Alphone Mouzon. I really like the L.P., but every tune is about a minute too long.
Mouzon: "Tommy was a pure genius at what he did. No one played guitar like Tommy. Tommy was always funny and making jokes. He was really happy and sincere — it all showed in his guitar playing. He didn't read music but it didn't matter, because he had a special gift that allowed him to memorize melodies and chord changes immediately. He would add harmonies to the melodies because Tommy had great ears."
Moxy
Earl Johnson was supposed to do all the guitar on the album but got in a huge fight with the produce who kicked him out of the studio. Bolin was hearby and Moxy's manager asked him to fill in. The manager, Roland PAquin, had been The James Gang's road manager as well and knew him.
Earl Johnson: "Regarding Tommy — I loved his playing, but never met him personally, and wish I had. I wrote about 95% of Moxy's first album as the guitar player."
On getting thrown out of the studio: "It actually made me a better player, as I felt challenged, and knew I had to improve my playing. Tommy had a great feel and style, and I admired him for that."
Coverdale loved Bolin's work on Spectrum and Mind Transplant and wanted him in the band.
Coverdale: "I was really impressed with his work, and I had no idea if he was a 70-year-old African American–I had no idea." Everyone was impressed with him so they sent out the word that they wanted to meet with him and audition him.
Tommy Bolin had seen The California Jam and knew Smoke on the Water but was otherwise unfamiliar with the band.
Bolin's approach was the complete opposite of Blackmore being much more laid back, not needing musical control. However he was given almost total control over the album.
Blackmore: "Tommy Bolin is very good. He's one of the best. I think Purple will probably be quite happy with him. He can handle a lot of stuff, including funk and jazz. Maybe they'll turn into a rather different band, but I really don't think so. I think they know that if they did they'd be just another funk band . They'll still keep to the rock side of things, I'm sure of it. In fact, the next album will probably be a lot rockier than my last record with them, Stormbringer."
In The News . . .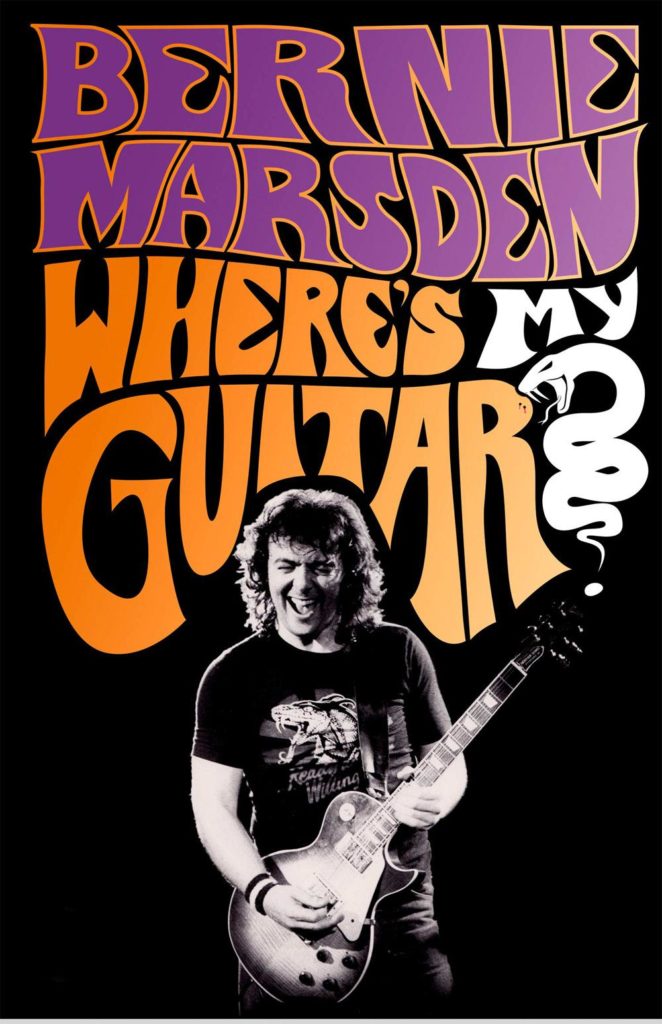 Bernie Marsden's autobiography 'Where's My Guitar?' gets full release in November

A fascinating insight into the golden-age of 1970s and 80s rock and roll told through the eyes of music legend Bernie Marsden and, most notably, his role in establishing one of the world's most famous rock bands of all time – Whitesnake.
Bernie Marsden is a musical treasure…I don't think people know ALL he has done and just how much he was a part of the early British rock scene to present day. It's all in here. READ THIS BOOK!' Steve Lukather, Toto
Touring with AC/DC. Befriending The Beatles. Writing one of the world's most iconic rock songs.
This is the story of a young boy from a small town who dreamt of one day playing the guitar for a living – and ended up a rock n' roll legend.
It follows Bernie Marsden's astonishing career in the industry – from tours in Cold War Germany and Franco's Spain, to meeting and befriending George Harrison and touring Europe with AC/DC. It's a story of hard graft, of life on the road, of meeting and playing with your heroes, of writing iconic rock songs – most notably the multi-million selling hit 'Here I Go Again' – and of being in one of the biggest rock bands of all time. At age 30, Bernie left Whitesnake due to serious conflict with his management, something he explores in this memoir for the very first time.
Packed with stories and encounters with the likes of Ringo Starr, Elton John, Cozy Powell, Ozzy Osborne, B.B. King and Jon Lord, this is not just a remarkable look into the highs and lows of being a true music legend, but an intimate account of the revolutionary impact rock and roll music has offered to the world.
This Week in Purple History . . .
September 2 through September 8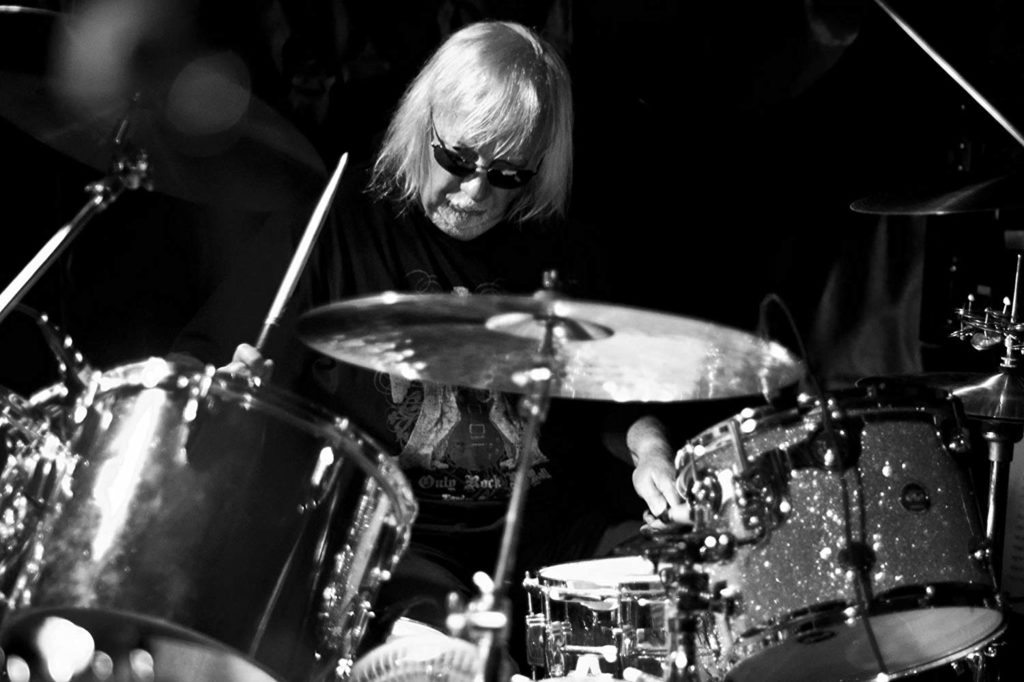 9/5/1945 – Mick Underwood is born
9/4 & 9/6 1986 – Nobody's Perfect Live Performances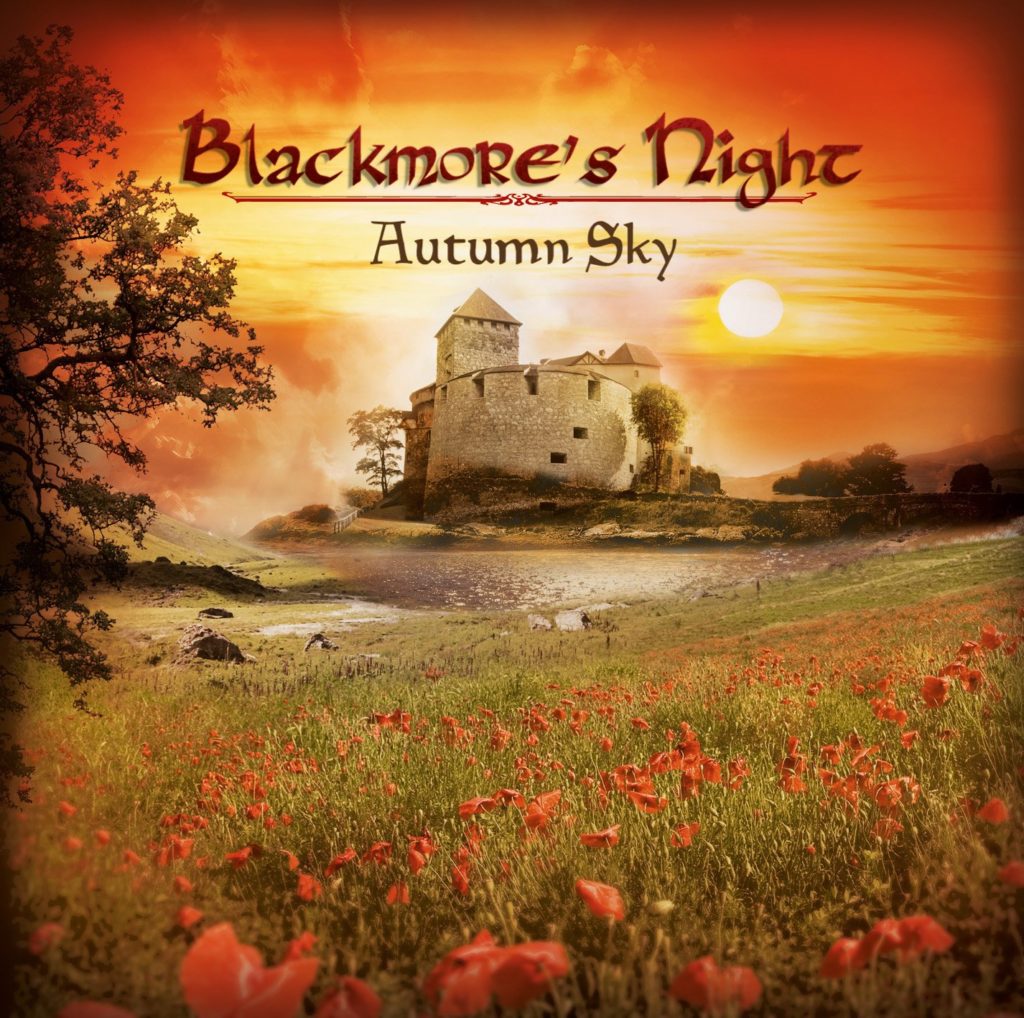 9/3/2010 – Blackmore's Night Releases Autumn Sky
For Further Information:
Listener Mail/Comments

Comments about the show? Things you'd like us to cover? We'd love to hear from you. Send us an email at info@deeppurplepodcast.com or @ us on Twitter, Facebook, or Instagram.