Subscribe at Apple Podcasts, Stitcher, Spotify, Google Podcasts, Overcast, Pocket Casts, Anchor.fm, Breaker, PodBean, RadioPublic, or search in your favorite podcatcher!

Thanks to Our Patrons:

Clay Wombacher – $5 tier
Steve Seaborg (Alltheworldsastage.net) – $5 tier
Peter Gardow – $3 tier
Ells Murders – $1 tier
Show Updates:

Comments from social media.
Apple Podcasts Reviews!

5 Stars! Bogue Herb Lives, 08/19/2019 – Mark 3!

It took me awhile to warm up to the podcast. I'm a big Purple fan but Mark 1 leaves me cold. However, when the show about the concerto popped up I started to get interested. Then Mark 2 and the five great albums. Now for the cream: Mark 3. The Burn episode was great and now I'm chomping at the bit to hear Nathan and John's take on my favorite DP album, Stormbringer! Keep up the good work guys. Great format and knowledge. Good to hear real fans talk about this great band.

5 Stars! 08/27/2019 – A Deeper Purple….

These two guys are not held to the conventional notions of the band…..and that's a very good thing! If you're not afraid to look outside the more conventional realms of "Machine Head" and "Made In Japan", this podcast gives another listen to some underrated periods of Purpledom!

LDeepBoogie , 09/07/2019 – Finally a Podcast on Deep Purple

I've been waiting for a podcast on this band forever! Great information by two old friends discussing classic albums by the band and discovering new material! If you have any interest in DP you need to check this out!

BLCKSBBTH , 09/07/2019 – They said something very important

This became my favorite podcast when they called attention to the fact that DP's concerto was composed (by J Lord) as an organic interlocking of rock band and ochestra, whereas S&M is Metallica playing greatest hits with strings added. I can't beleive it took 20 years for someone to call attention to this publicly.

Lo Axelsson on YouTube:

My feeling is that many older men are just as bad as teenagers. "Fun" story related to your podcast:
I was in a record store looking at a copy of Shades of Deep Purple when the owner comes up to me and goes "ah, Deep Purple with their ORIGINAL singer, he's MUCH better than the other one!" (I'm assuming he meant Gillan, rip Coverdale etc.). Anyway, I got annoyed by his disdainful tone and answered that Rod Evans is great but that I much prefer him in Captain Beyond. By the bewildered look on his face and lack of response, I conclude he didn't know of them. I sealed my victory in this pretentious record store pissing contest by buying Fireball. (I am a 30 something woman btw)
I felt he didn't have to know I had actually only just learned about Captain Beyond through your podcast and found a record by them at my dad's and think it's fantastic :p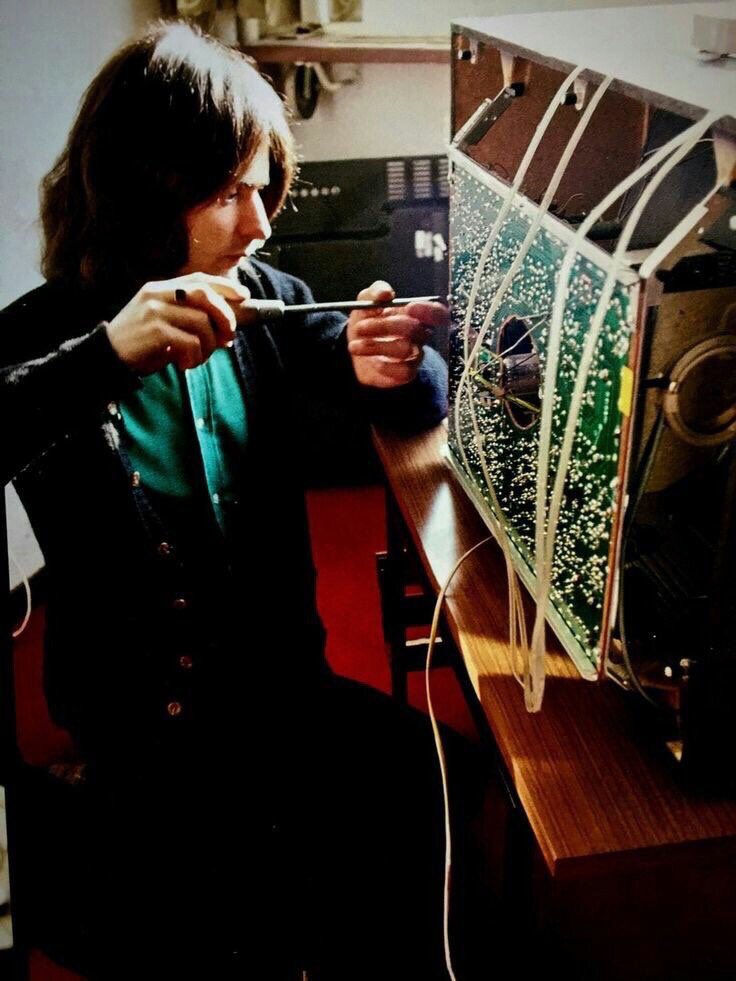 Ritchie fixing a TV.

@JoergPlaner comes through with the magazine article confirming it is a TV.
Ritchie spent time in his teens working as a radio technician at Heathrow airport.

Jim Massa on YouTube:

If you look at the cover of MIJ, look on the left side of the Hammond (Jon's left), that is a ring modulator/phaser unit. It is that which created all those effects for Lazy, Space Trucking. . He did not add a synth (ARP Odyssey) until 1973 shows (WDWTWA).
Jim also tells a great story of meeting Ritchie and having drinks with him during the Rainbow tour and getting VIP tickets.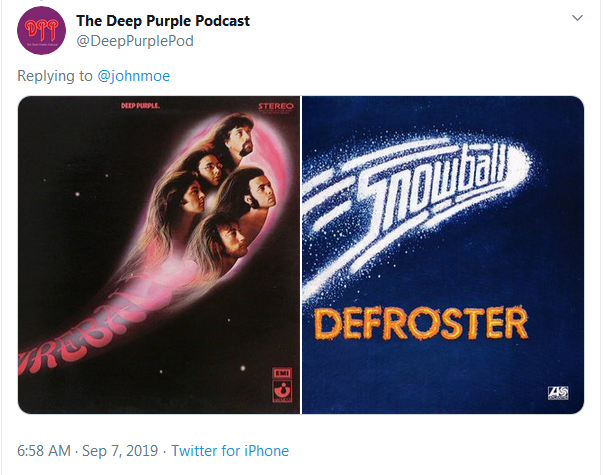 Lead Up To Album & Writing:

After being fired from Deep Purple he joined Marsha Hunt's band, White Trash.

According to Hunt the Rolling Stones' song "Brown Sugar" was about her.

After a few gigs NIck Simper felt the band wasn't performing well and he was tasked with finding replacements.
He got Ged Peck who he'd toured with in The Flowerpot Men on guitar.
He also got Roger Pinner (aka Roger Truth) on drums who he'd worked with in The Pirates. He was replaced soon after with Mac Poole.
During this time Nick Simper was also playing with The James Royal Set as well as putting together Warhorse as a side project.
Ashley Hunt was also recruited having formerly auditioned for Deep Purple in 1968.
Rick Wakeman joined on keys having played with Simper in the James Royal Set.
Wakeman was on the fence about the project and was eventually replaced with Frank Wilson.
Marsha Hunt became pregnant and folded the group and they basically just continued on as Warhorse.
Soon after this they got a record contract with the new label Vertigo and recorded the Warhorse album.
They made their live debut as a support group for Mott The Hoople in Hemel Hempstead.
The Warhorse album was released in November of 1970.
Warhorse was managed by Ron Hire who was a part of HEC Enterprises who financed the original version of Deep Purple.
Album Lineup

Ashley Holt – vocals
Ged Peck – guitar

Worked with Billy Fury, Tommy Quickly (when he was managed by Brian Epstein), the Flower Pot Men, Screaming Lord Sutch

Mac Poole – drums
Nick Simper – bass
Frank Wilson – keyboards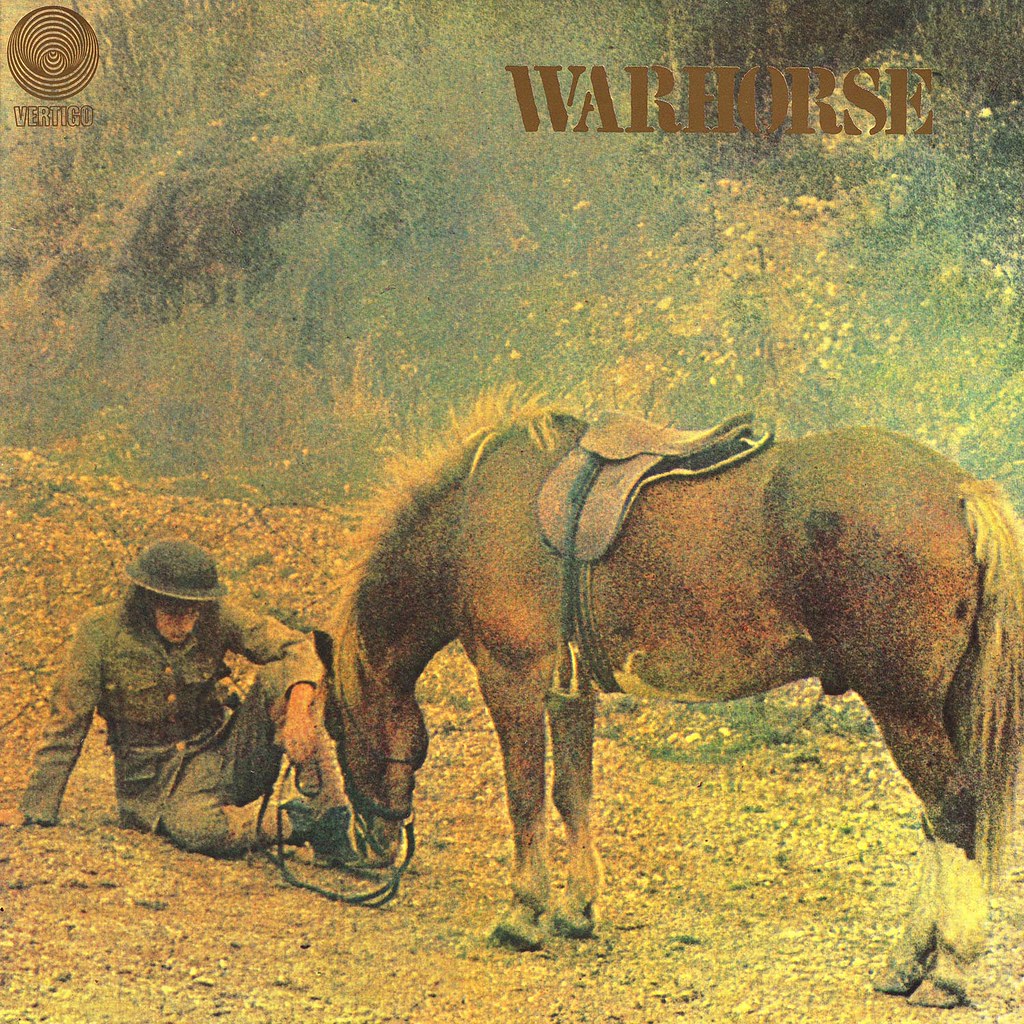 Album Art & Booklet Review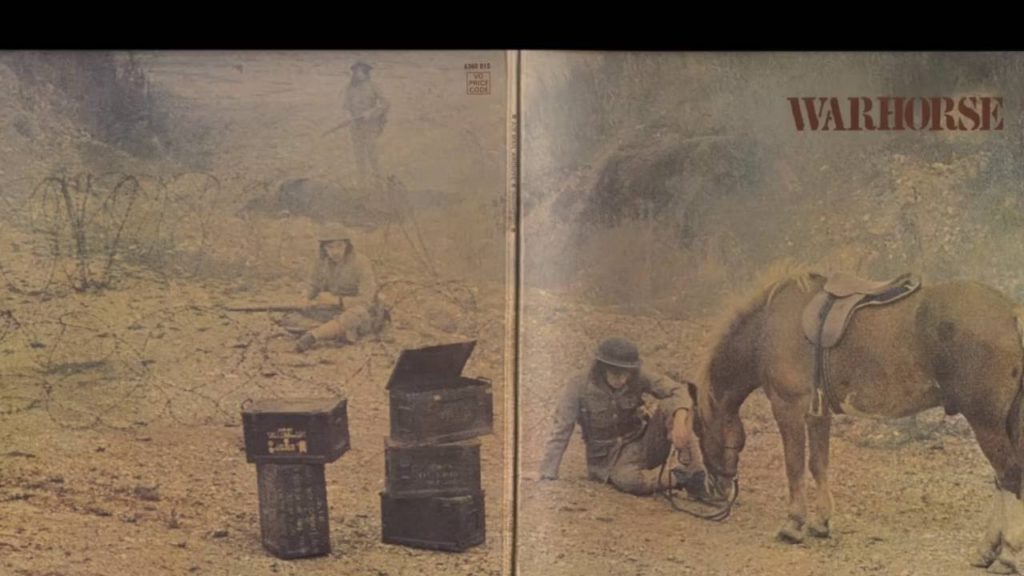 Album Details and Analysis:

Vulture Blood
No Chance
Burning
St. Louis

Cover of a song by Easybeats; written by George Young and Harry Vanda.
Released as a single and failed to chart.
Read that Deep Purple had done this in their early set until dropping it around 1969. In an interview with Nick Simper in DMME he denies Deep Purple ever played this song.

Ritual
Solitude
Woman of the Devil
Album Review & Reception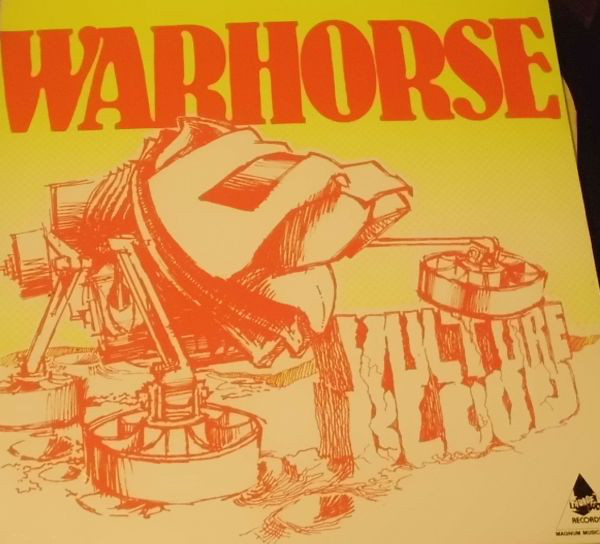 Could not find any reviews of the album contemporary to the release.
Album was re-released in 1984 as "Vulture Blood."
This Week in Purple History . . .
September 23 through September 29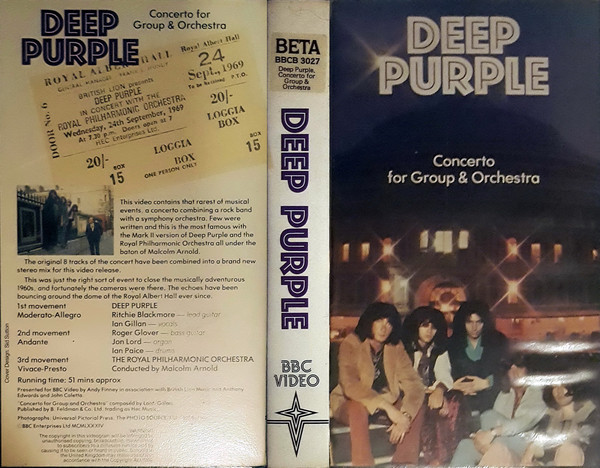 September 24, 1969 – Deep Purple performs the Concerto for Group and Orchestra live for the first time.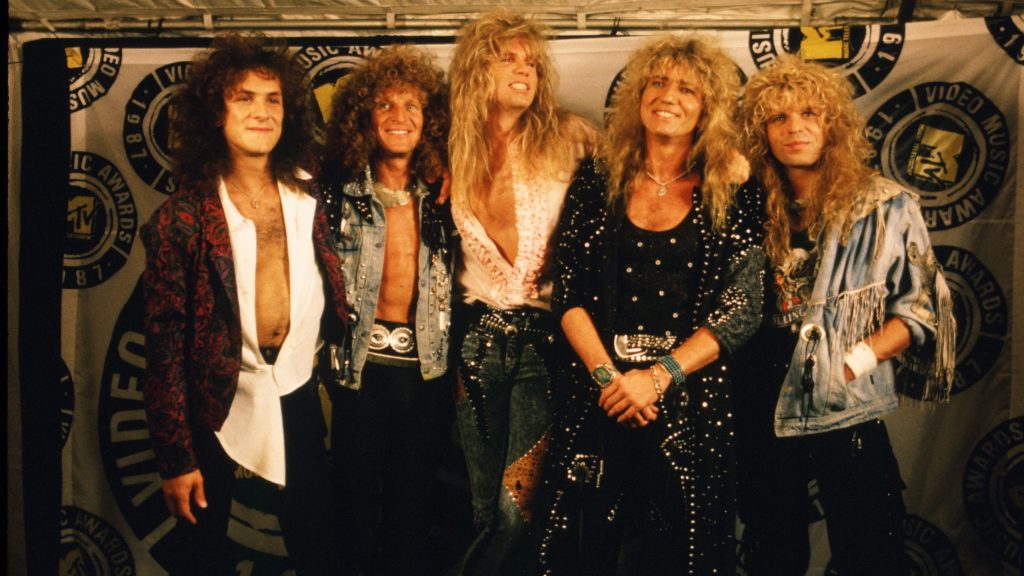 September 26, 1990 – David Coverdale quits Whitesnake!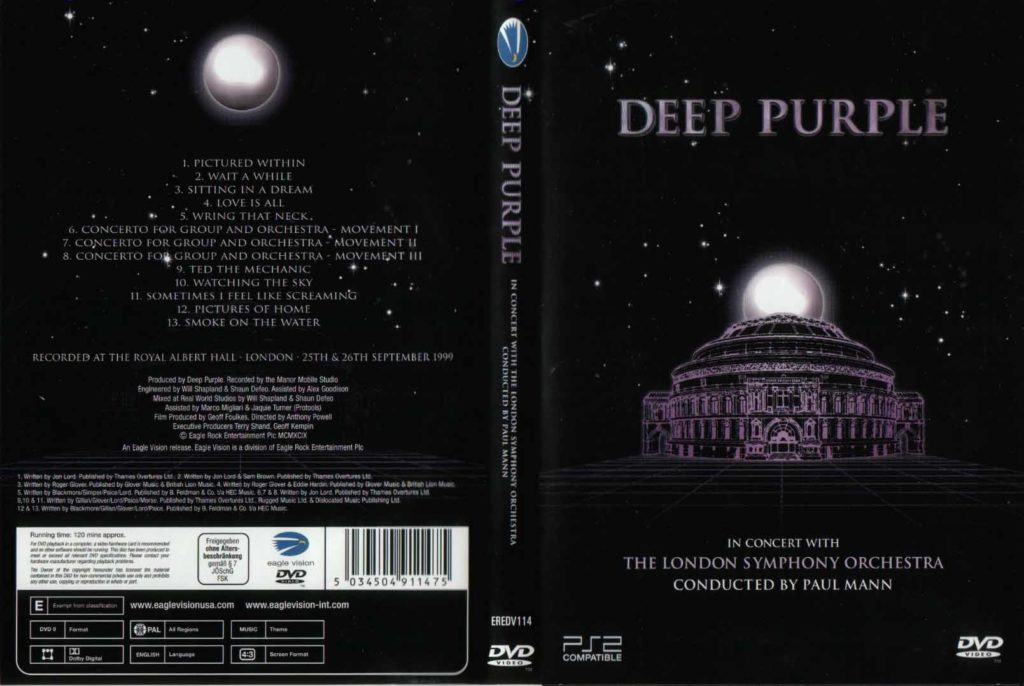 September 25, 1999 – Deep Purple performs the Concerto for Group and Orchestra for the first time since 1970.
For Further Information:
Listener Mail/Comments

Comments about the show? Things you'd like us to cover? We'd love to hear from you. Send us an email at info@deeppurplepodcast.com or @ us on Twitter, Facebook, or Instagram.