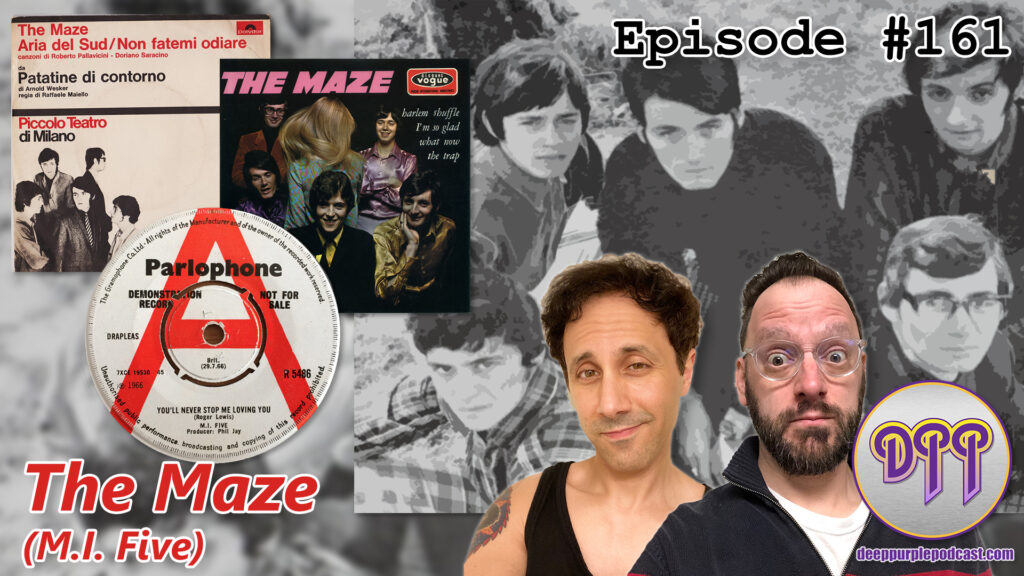 Subscribe at Apple Podcasts, Stitcher, Google Podcasts, Overcast, Pocket Casts, Anchor.fm, Breaker, PodBean, RadioPublic, Amazon Music, or search in your favorite podcatcher!

How To Support Our Show:

Brendan Ashbrook – Logo Designer

Welcome Our Newest Patron(s):

Karl Hellberg – NEW PATRON ALERT

Joining at the $5.99 "Nice Price" Tier
Thank you for a great podcast, just signed up as a patreon! I was listening to John Norum's (from the band Europe) solo album Total Control from 1987 the other day and discovered something interesting that I don't know if you're aware of. Listen to the track Too Many Hearts "written by" John Norum and Marcel Jacob. I believe they forgot to give someone writing credits 😏🤷🏻‍♂️ … I know the original is Donovan but Deep Purple is a huge influence for the band Europe and I have been a fan of both band since the mid 80's but haven't noticed this before.
Check it out and let me know if you hear what I hear! 😊👍
Patron Upgrade – JJ Stanard!
Upgrades from $1 to $3 tier!
Thanks to Our Executive Level Patrons:

The $25 "Uncommon Man" Tier
The $21.12 "Long Live Rock 'n' Roll" Tier
The $15 "A Light in the Black" Tier

Gerald Kelly – (episode 160, 161, 162, 163)

The £10 Tier
The Turn it up to $11 Tier

Clay Wombacher
Frank Theilgaard-Mortensen
Alan "Ain't Too Proud To" Begg
Mikkel Steen

$10 "Some One Came" Tier

Ryan M
Jeff Breis
Gerald Kelly – Paypal
Victor Campos
"Better Call" Saul Evans
Kev Roberts & his wonderful children: Matthew, Gareth, and Sarah
Apple Podcasts Reviews:

Karl Hellberg – Sweden
5 Stars!
Interesting and entertaining
Very interesting and entertaining about the classic and constantly innovative band Deep Purple and their sprawling family tree. Highly recommended to all music geeks like me!
Deep Dive Podcast Network:

Lead up to the Album:

Ian Paice started having an interest in drums at the age of 14. On his 15th birthday he was given his first drum kit by his father.
After becoming proficient he started getting his first paid gigs working with his father for £3 a night.
Soon after that Paice joined his first rock group, Georgie and The Rave Ons playing in the Oxford area.
In mid-1965 the band changed their name to The Shindigs. From deep-purple.net:

"They comprised Johnny Bosher on bass, Brian Nelson (no-one can remember what he did!), Ian and Stuart Forrest on lead and rhythm guitars, plus George (Georgie, the band's namesake) Adams on vocals."

Rod Evans began in a band called The Horizons based in Slough. From deep-purple.net:

" . . . that included among its ranks Lenny Hawkes, later Chip Hawkes of The Tremeloes, on bass guitar."

The band traveled around playing Hamburg and made very little in pay. Mick Angus says they'd eat at cafes then run out to skip the bills because they didn't have the money to pay.
At this time Rod Evans was doing modeling on the side to make some extra money.
The Horizons never recorded anything but toured around doing covers. After some 1965 tours they broke up. Their drummer wasn't able to play in Hamburg for not being old enough so they had John Kerrison fill in who would later go on to be the drummer in Episode Six.
M.I. Five began in 1965 when Rod Evans joined a band called The Jumping Jimmy Band.
At some point, unclear when, this band changed its name to M.I. Five.
Paice's band The Shindigs ended up playing gigs in support of M.I. Five fronted by Rod Evans.
Mick Angus says of Rod: "He used to be a big Cliff Bennett fan. He modelled his style on Bennet and Allan Clark of The Mollies."
M.I. Five's drummer quit and they began looking for a replacement and found one in Ian Paice.
Paice thought M.I. Five was a more professional band so he left The Shindigs to join them.
It was at this point that M.I. Five turned professional.
Paice moved in with Chris Banham's family.
MI Five / The Maze • The Complete Recordings [1966-1967] ℗ 2019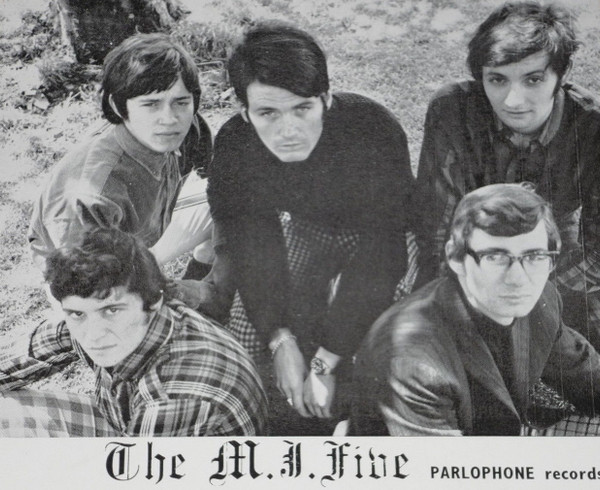 Band Lineup:
Rod Evans – vocals
Chris Banham – organ
Eric 'Jack' Keene – bass
Roger Lewis – guitar
Ian Paice – drums
In 1966 the band cut their first single "You'll Never Stop Me Loving You. which came out in September on Parolophone and was recorded on a single track machine.
M.I. Five
You'll Never Stop Me Loving You / Only Time Will Tell

Parlophone 5486 : UK, Sept 1966
You'll Never Stop Me Loving You
Only Time Will Tell
In October or November of 1966 they changed their name to The Maze. There was an American band with the same name that are unrelated.
They they worked on their second single "Hello Stranger" which was recorded for Robert Stigwood's label Reaction.
This was recorded in December of 1966.
The Maze
Hello Stranger / Telephone
After this single release The Maze started playing more German gigs and eventually ended up in Italy as a live backing for a musical of the Arcnold Wesker play "Chips with Everything." This was performed at The Piccolo Teatro in Milan, Italy.
They were hidden away from the audience and Paice said the band never saw the audience once.
They went into the studio and recorded an extremely rare Italian only single while they were there. This was intended to be a promotion for the stage production.  The two tracks were written by the play's producers and they aired on local television.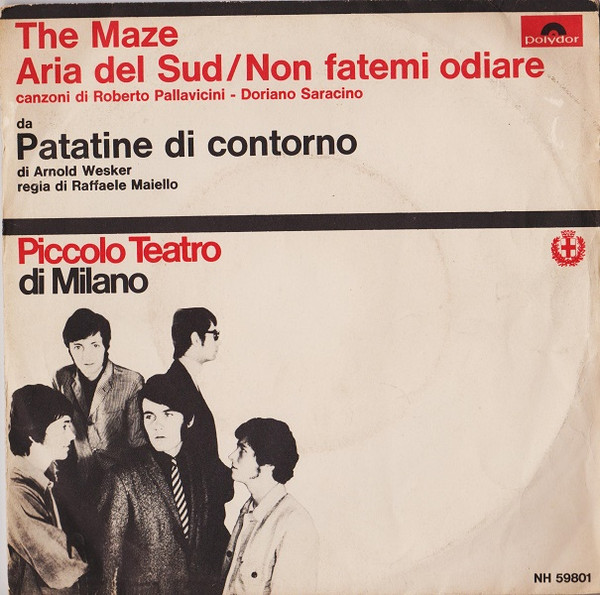 Aria Del Sud / Non Fatemi Odiare
Thanks to Our Core Level Patrons:

The $7.77 KeepItWarmRat Tier
The Episode $6.66 Tier

Steve Coldwell
Arthur Smith
Anton Glaving
Mike Kattan

The $6.65 "Almost Evil" Tier
$5.99 The "Nice Price" Tier

Fielding Fowler
Robert Smith
Peter from Illinois
Michael Bagford
Karl Hellberg – NEW PATRON ALERT!

$5 "Money Lender" Tier

John Convery
German Heindl
Adrian Hernandez
Jesper Almén
Oleksiy The Perfect Stranger Slyepukhov
James North
Mark Hodgetts
Will Porter
Zwopper The Electric Alchemist
Tim "Southern Cross" Johnson
The band then headed to France to record a very rare French EP live in the studio.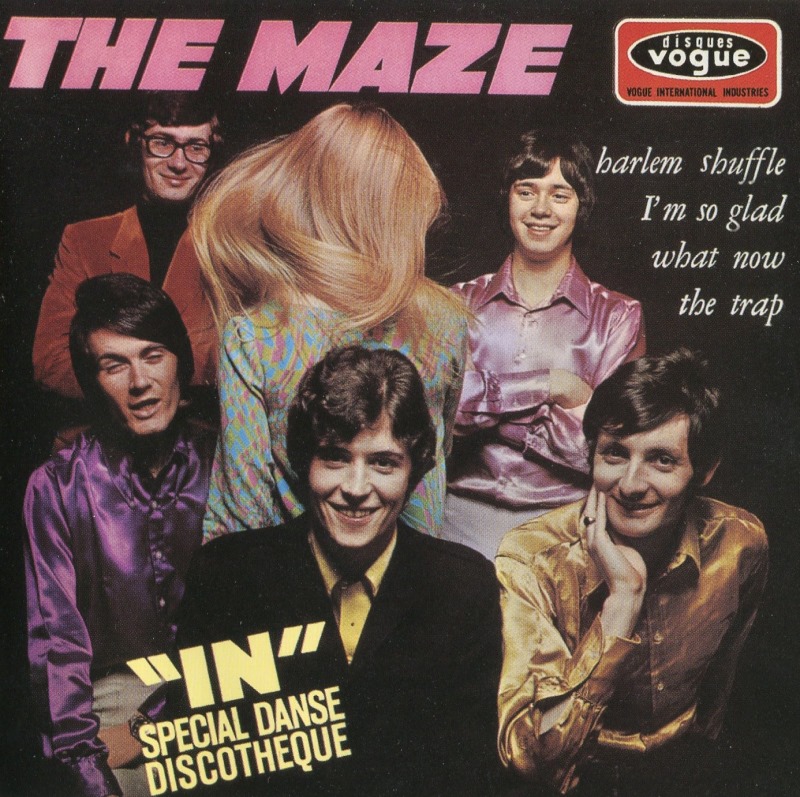 Harlem Shuffle/What Now/The Trap/I'm So Glad
Paice: "On the boat trip over I met this guy called Ritchie Blackmore who was on his way to Hamburg", says Ian Paice. "I'd heard about him, what a great guitar player he was supposed to be, and we had a talk but that was all… never thought anything about it but after the job in Milan, The Maze got a three week booking at the Star Club in Hamburg and we met again."
Blackmore caught Paice live and offered him a drumming gig but Paice had to turn it down because The Maze were making money at this point.
The Maze's last single was released on December 6, 1967. It was the ballad "Cateri Cateri."
Cateri Cateri / Easy Street

MGM 1368 : UK , Dec 1967
Producer – Dru Harvey
Cateri Cateri
Easy Street
After this the band wasn't seeing much success from its singles.
Rod Evans was the first to leave. He heard about a singing gig from Mick Angus advertised in Melody Maker and he replied to it.
When he got the job Ritchie asked Ian what he was going to do when The Maze broke up. Ian said he went to the rehearsal when their original drummer, Bobby Woodman, wasn't around and it was agreed that he'd join the band as well.
Ian Paice says: "It was pure chance really. If Mick hadn't told Rod, and Rod hadn't got the job I'd never have known about the gig."
Thanks To Our Foundation Level Patrons:

The $3.33 Half Way to Evil Tier
$3 "Nobody's Perfect" Tier

Peter Gardow
Ian Desrosiers
Mark Roback
Duncan Leask
Stuart McCord
Flight of the Rat Bat Blue Light
Øyvind Fjeldbu –
Runar Simonsen –
JJ Stannard – PATRON UPGRADE!

$1 Made Up Name Tier

The "Secret Agent of Perforated Tombs" Leaky Mausoleum
Stephen Sommerville The Concerto 1999 Fanatic
Spike, The Rock Cat
Hank the Tank
Private Eyes
Ashen Lionel
Spike's Mom
Blackmore's Tights
For Further Information:
Pre Purple People liner notes by Simon Robinson
Listen, Learn, Read On liner notes by Simon Robinson
Listener Mail/Comments

Comments about the show? Things you'd like us to cover? We'd love to hear from you. Send us an email at info@deeppurplepodcast.com or @ us on Twitter, Facebook, or Instagram.