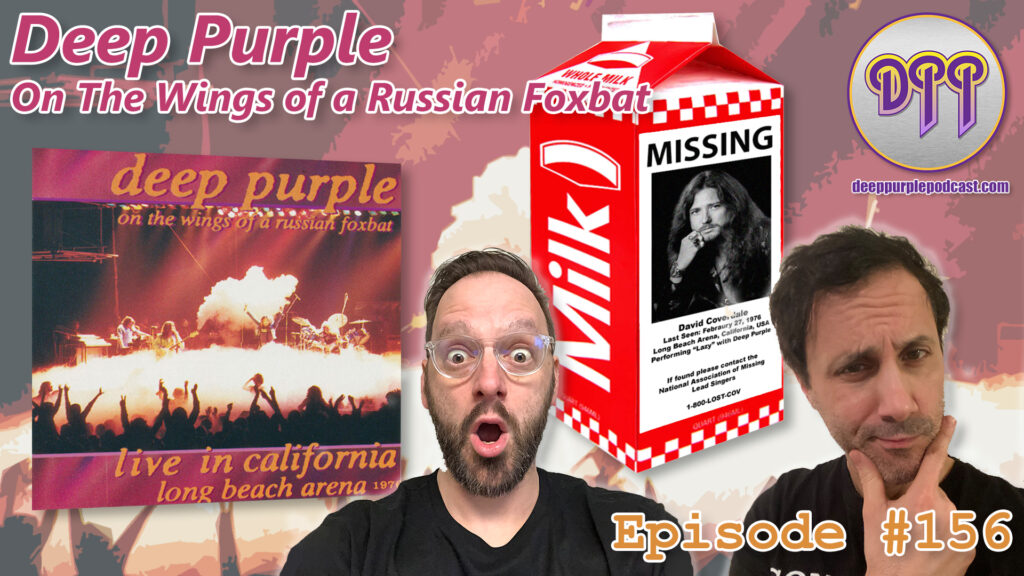 Subscribe at Apple Podcasts, Stitcher, Google Podcasts, Overcast, Pocket Casts, Anchor.fm, Breaker, PodBean, RadioPublic, Amazon Music, or search in your favorite podcatcher!

How To Support Our Show:

Welcoming Our Newest Patron(s):

Thanks to Our Executive Level Patrons:

The $25 "Uncommon Man" Tier
The $21.12 "Long Live Rock 'n' Roll" Tier
The £10 Tier
The Turn it up to $11 Tier

Clay Wombacher
Frank Theilgaard-Mortensen
Alan "Ain't Too Proud To" Begg
Mikkel Steen

$10 "Some One Came" Tier

Ryan M
Jeff Breis
Gerald Kelly – Paypal
Victor Campos
"Better Call" Saul Evans
Kev Roberts & his wonderful children: Matthew, Gareth, and Sarah
Postcards From The Edge . . . OF CONNECTICUT!
Greetings from Ireland for St. Patrick's Day
Parade Magazine from March 13, 2022 featuring 1972 and the storeis behind the year's most unforgettable songs!
Deep Dive Podcast Network:

Lead up to the Album:

This recording is approximately two weeks before the final show the band would play which lead to the breakup.  For 8 years there would be no (official, anyway) Deep Purple.
Coverdale met with management after Blackmore's departure and suggested they change their name.  His ideas: Good Company, Purple, The Deeps.
The show we are about to hear was originally broadcast on the King Biscuit Flower Hour, the American radio show.  It appeared in numerous forms over the years and explains why the audio quality is so good.
The King Biscuit Flower Hour was a weekly show which had also featured pefromahnces by Black Sabbath, Genesis, Jhon Lenon, The Who, The Stones, Elton John, etc.
Fans of the show called it "The Biscuit."  It had debuted in February of 1973 and was named after a radio show from the 1920s which was sponsored by the King Buiscuit Flour Co.
The runners of the show recorded things a little differently.  A lot of other live radio shows would just take the mix off the sound board.  The King Biscuit Flower Hour multitrakced the cecordeing and let the artists take the tapes to mix any way they'd like.
They even used to have Quadrophonic recordings as they were sponsored by Pioneer who was trying to make that the standard int he industry.
The bootleg surfaced in America in 1977.  The bootleg became highly sought after due to its audio quality and the fine performance turned in by the band.  It soon became a legendary release.
In 1994 Deep Purple's management acquired the tapes and put them out the following year as an official release.
Many people familiar with the many bootlegs feel this was one of the best shows on the US tour. This is quite possibly Mark 4 in their finest form.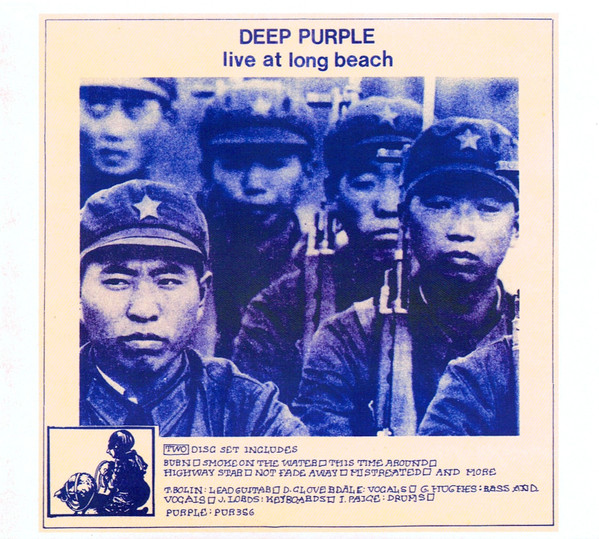 Album Art & Booklet Review

First version – bootleg in the 70s
"On The Wings of a Russian Foxbat" – Great Britain – 1995 Double CD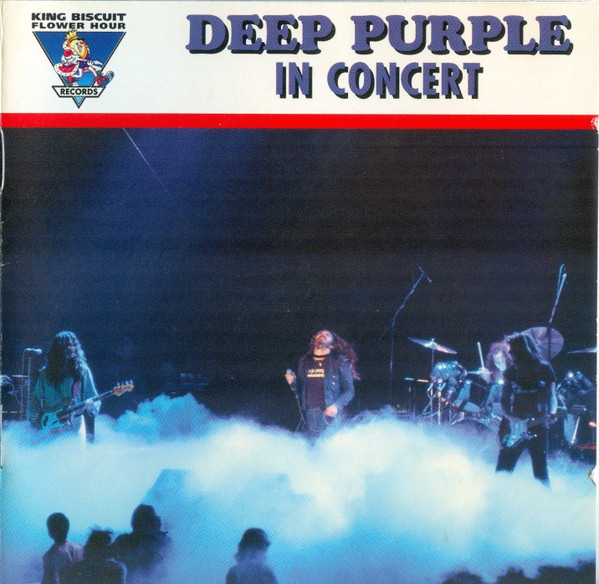 "King Biscuit Flower Hour" – US – 1995 2CD
"King Biscuit Flower Hour" – US – 1995 version 2 "In Concert" 2CD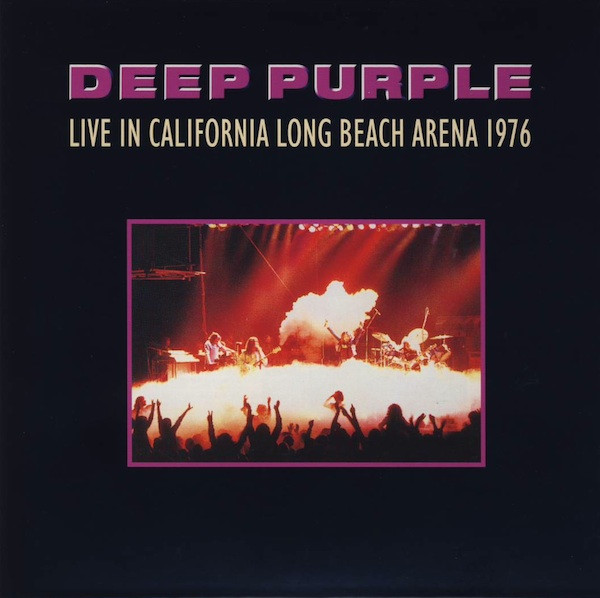 "Live in California, Long Beach Arena, 1976" – Japan – 2003 release
"Live at Long Beach" – Remastered Great Britain – 2009
"Live at Long Beach" – Great Britain – 2009 Remastered limited edition digi-pak with bootleg art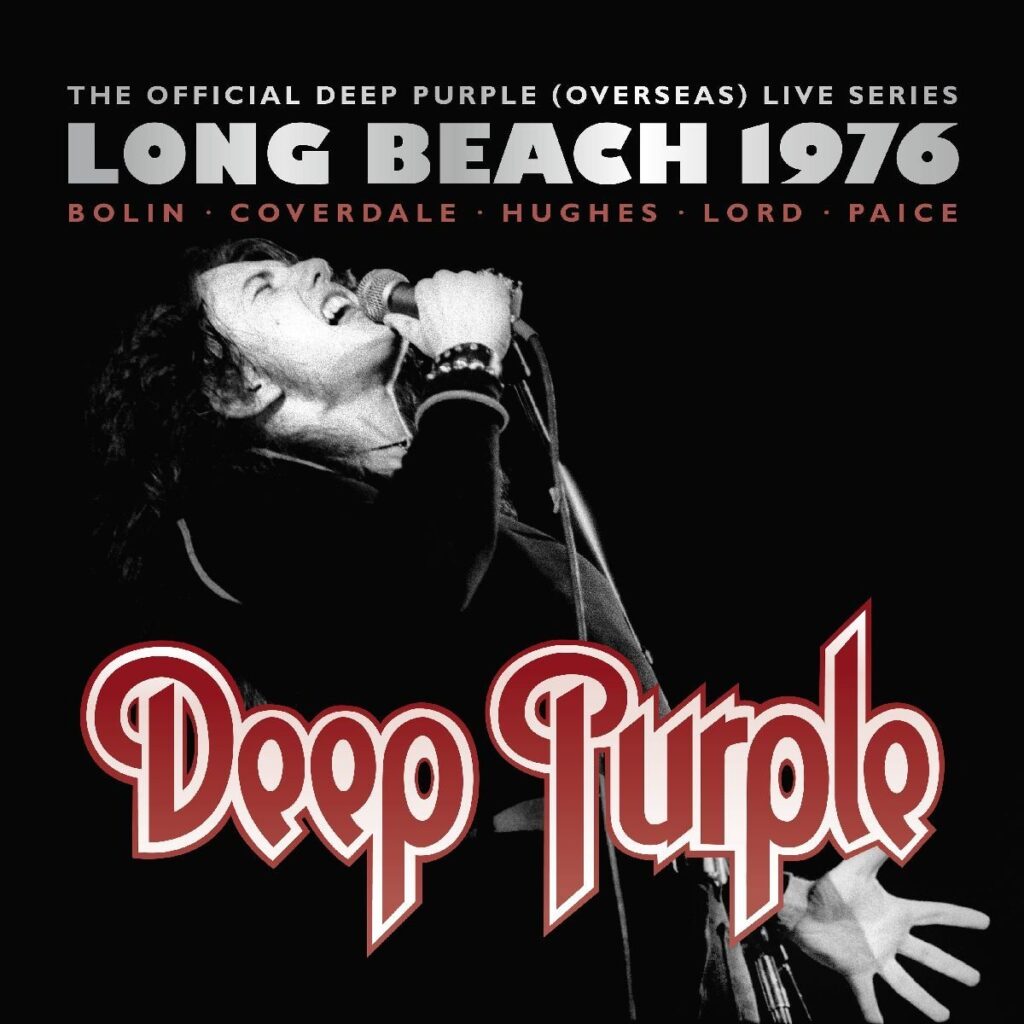 "Long Beach 1976" – International – 2016 release
Photography used by Fin Costello in most releases.
And what about the name? "On the Wings of a Russian Foxbat."  Simon Robinson writes:

So go on then uncle simon [sic], why 'On The Wings Of A Russian Foxbat'? Well, when that bootleg first came out, the Cold War was still raging. The U.S. military had just got wind of a new Rooskie MIG jet fighter which was said to knock the socks off anything they currently flew at the time. One day a Russian pilot defected, flying into a Japanese airport in one of the planes – codenamed "Foxbat." 'Of course you can have it back" came the cry, just as soon as we measure every damn nut and bolt on it! Well, that's roughly the story. It was nearly twenty years ago, so don't quote me.
Setlist:

Burn
Lady Luck
Gettin' Tighter
Love Child
Smoke on the Water/Georgia On My Mind
Lazy/Homeward Strut

Many version incorrectly label this as "The Grind"
Features Organ and Drum Solos
Thanks to Our Core Level Patrons:

The $7.77 KeepItWarmRat Tier
The Episode $6.66 Tier

Steve Coldwell
Arthur Smith
Anton Glaving
Mike Kattan

The $6.65 "Almost Evil" Tier
$5.99 The "Nice Price" Tier

Fielding Fowler
Robert Smith
Peter from Illinois

$5 "Money Lender" Tier

John Convery
German Heindl
Adrian Hernandez
Jesper Almén
Oleksiy The Perfect Stranger Slyepukhov
James North
Mark Hodgetts
Will Porter
Zwopper The Electric Alchemist
Tim "Southern Cross" Johnson
This Time Around

It ends with "Owed to G" but never seems to be listed as such

Tommy Bolin (Guitar Solo)

My copy says "Tomy Bolin"

Stormbringer
Highway Star/ Not Fade Away
Thanks To Our Foundation Level Patrons:

The $3.33 Half Way to Evil Tier
$3 "Nobody's Perfect" Tier

Peter Gardow
Ian Desrosiers
Mark Roback
Duncan Leask
Stuart McCord
Flight of the Rat Bat Blue Light

Øyvind Fjeldbu –
Runar Simonsen –
$1 Made Up Name Tier

The "Wings of Leaky Foxbat" Leaky Mausoleum
Stephen Sommerville The Concerto 1999 Fanatic
Spike, The Rock Cat
JJ Stannard
Hank the Tank
Private Eyes
Ashen Lionel
Sugar Tits
Scott Price
Reception and Charts:

They would only play four more shows on their US tour (San Bernadino, CA, Tempe, AZ [listed as 'Tempe, CA' in the liner notes'], Salt Lake City, UT, and Denver, CO) before a brief UK tour of five shows ending with the show in Liverpool which would be their last.
The original plan was to leave them time off to work on various solo projects after the US tour but that didn't happen.
Official releases featured additional tracks from a partially recorded show in Springfield, Massachusetts a month earlier on January 26, 1976.
Coverdale: "
Lord:" What you had here was an astonishingly good bass player, even stoned; one of the world's great rock drummers; and a Hammon next to the name of Mr. Hammond. I know what I was doing, I was feeling very strong with my abilities at that time. Just those three – it couldn't have been bad. But then you get Coverdale, who was really finding himself by this time. And Tommy, playing smashing stuff.  It's not surprising that it sounds good. The only thing that held it back was that it was called Deep Purple. If it had been a new band . . . my God, it would've set the world on fire."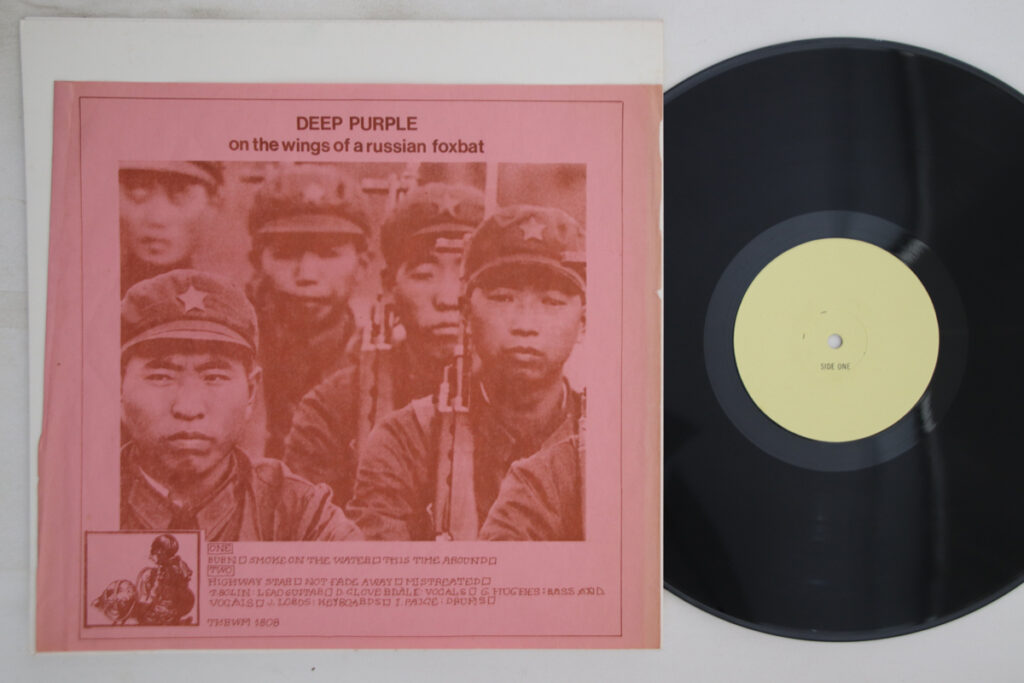 For Further Information:
Listener Mail/Comments

Comments about the show? Things you'd like us to cover? We'd love to hear from you. Send us an email at info@deeppurplepodcast.com or @ us on Twitter, Facebook, or Instagram.