Subscribe at Apple Podcasts, Stitcher, Google Podcasts, Overcast, Pocket Casts, Anchor.fm, Breaker, PodBean, RadioPublic, or search in your favorite podcatcher!

Thanks to Our Patrons:

Thanks to our Brothers at the Deep Dive Podcast Network:
Thanks to the Patron Saint and Archivist of The Deep Purple Podcast:
Show Updates:

Comments from social media.
Listener Steve emails with some recollections after attending both shows of the Concerto '99 performance at the Royal Albert Hall:
I heard you guys talking about the Concerto '99 shows at the Royal Albert Hall in '99. I was there, both nights, so I reckon you might be interested in some of the things I remember.

First of all there were two nights, on the Saturday and Sunday of the same weekend. The DVD seems to all have come from the second night, as far as I can recall after 20 years.

The Albert Hall has boxes high up all around, I suspect as they were recording it that they didn't sell the boxes until the lower seats so the place would seem full even if there were unsold tickets. On the first night I was on the floor, on the second in one of the boxes, on the right side looking towards the stage.

On night one, there was a disturbance in one of the boxes on the left side early on during the first movement. It seems like some idiots who didn't know what they were buying tickets from were pissed off at hearing classical when they thought they were going to be getting Highway Star. The manager (at least I think that was who it was) turfed them out and gave them their money back, with a bonus earful of abuse for fucking up the recording.

Also on night one it seems they didn't anticipate an encore. iirc they closed on Smoke, but the crowd stayed chanting for more. Eventually Ian Gillan came out to talk to us, he said Jon Lord was absolutely exhausted out back and they weren't going to do an encore, but was very gracious and I think the crowd was more or less ok with it.  Gillan could have had an alternative career as a hostage negotiator.  It may also just have been that Lord was really pissed off with the recording being ruined, I dunno. On the second night they obviously adjusted things, and left the stage a bit earlier so they could come back on and do at least Smoke as an encore.

I think I remember Gillan introducing Steve Morris (from his solo albums) as Steve Morse, and then half-singing something like "I never get it right" as he corrected.

I always loved the concerto, I used to listen to it quite a lot to unwind after night shifts in my first job as a 17 year old, to get the chance to see it live (twice!) was wonderful for me, and the concert was just designed to perfection as it was just awesome to see all these obscure (to most people) numbers off records I love like Butterfly Ball, Pictured Within and Accidentally on Purpose. The Purple mini set was too short, but the set list was excellent, I was more interested in hearing stuff that Gillan can still sing than Highway Star or Child In Time that his voice is no longer right for.

One last memory: as I was walking out on the Sunday (you can exit straight from the boxes out on to the driveway that surrounds the Hall, rather than going through the main entrance) I came across the sight of one James Patrick Page being guided to his limo humming the riff to Smoke on the Water. (at least I think it was a limo, some black luxury car in any case.) So if anyone tries to tell you that Page hates Purple, as I have had people try to do from time to time, they are full of shit.

Good luck to you guys for your podcast!
Mark 1 listener poll – songs moving to the next round:

April
Chasing Shadows
Hush
Mandrake Root
Shield
Wring That Neck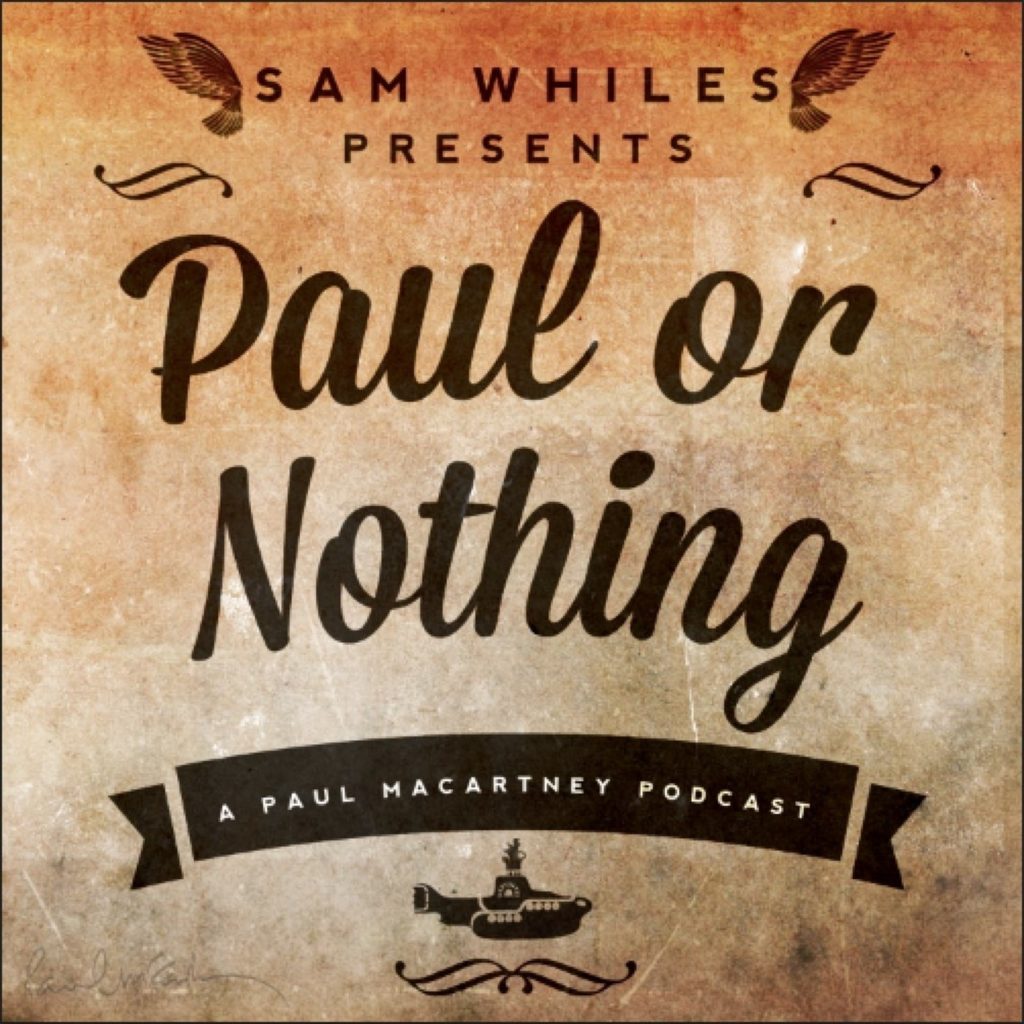 Nate guests on the Paul or Nothing podcast to review The Beatles' "Abbey Road" 50th Anniversary Edition.
Notes From The Field:

Nate reviews Deep Purple show on October 18, 2019 at the Rosemont Theater in Rosemont, IL.
Unfortunate issue with meet and greet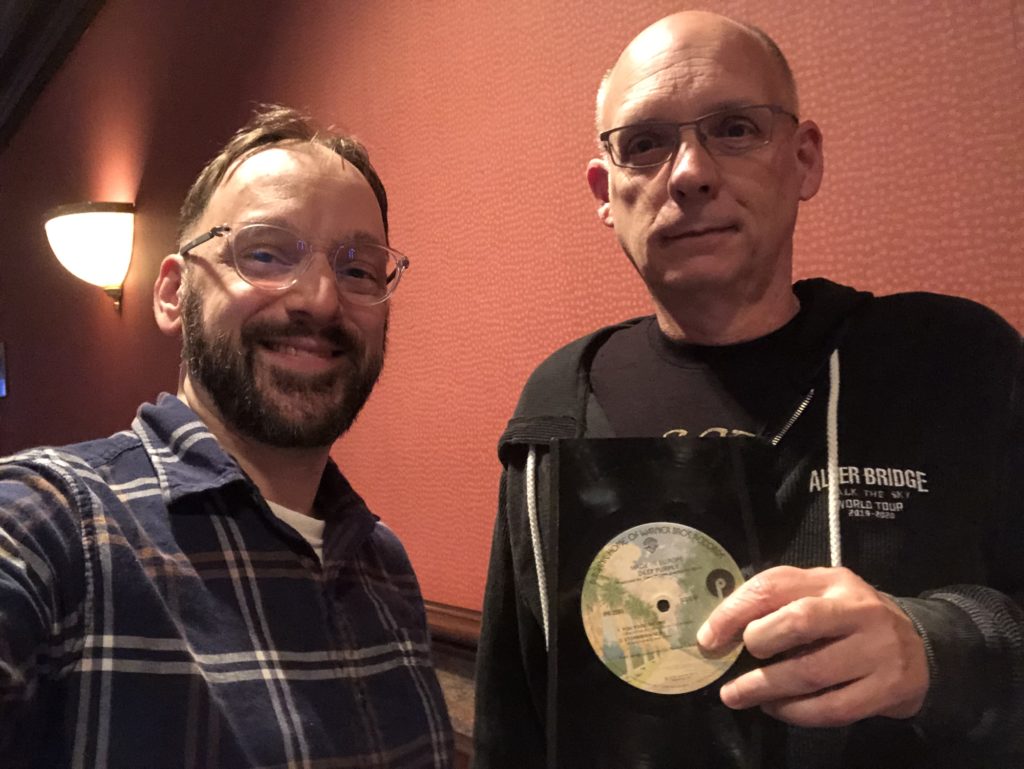 Got to meet our patron Steve!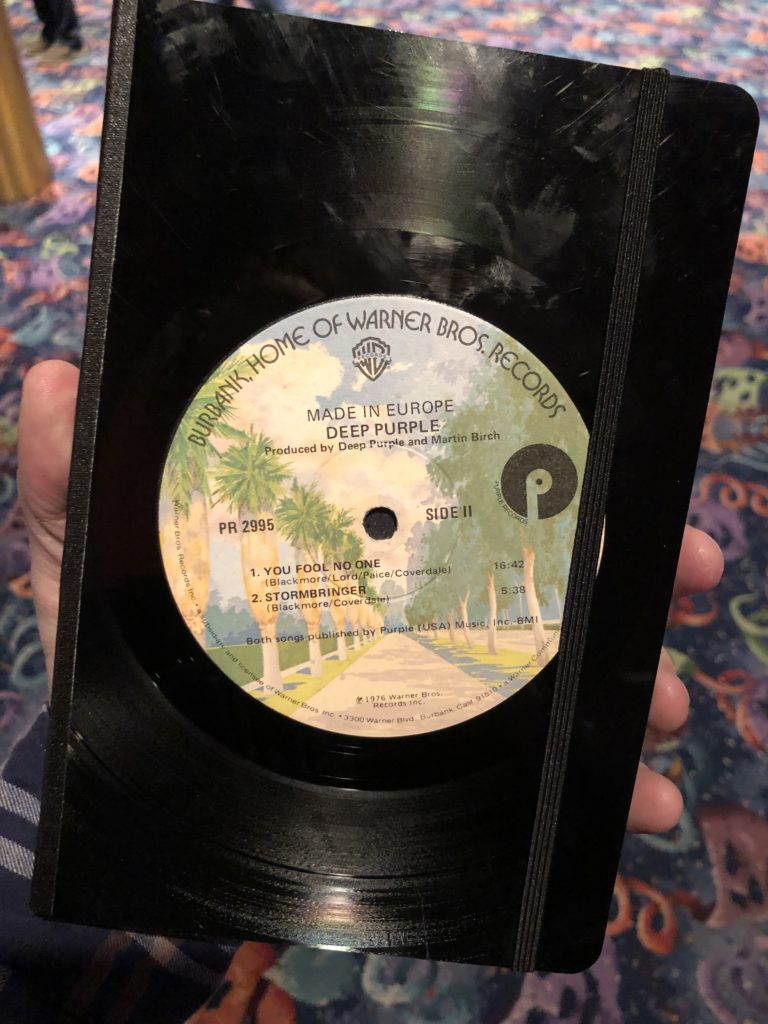 Steve gave me this incredible custom made journal using the vinyl of Made in Europe!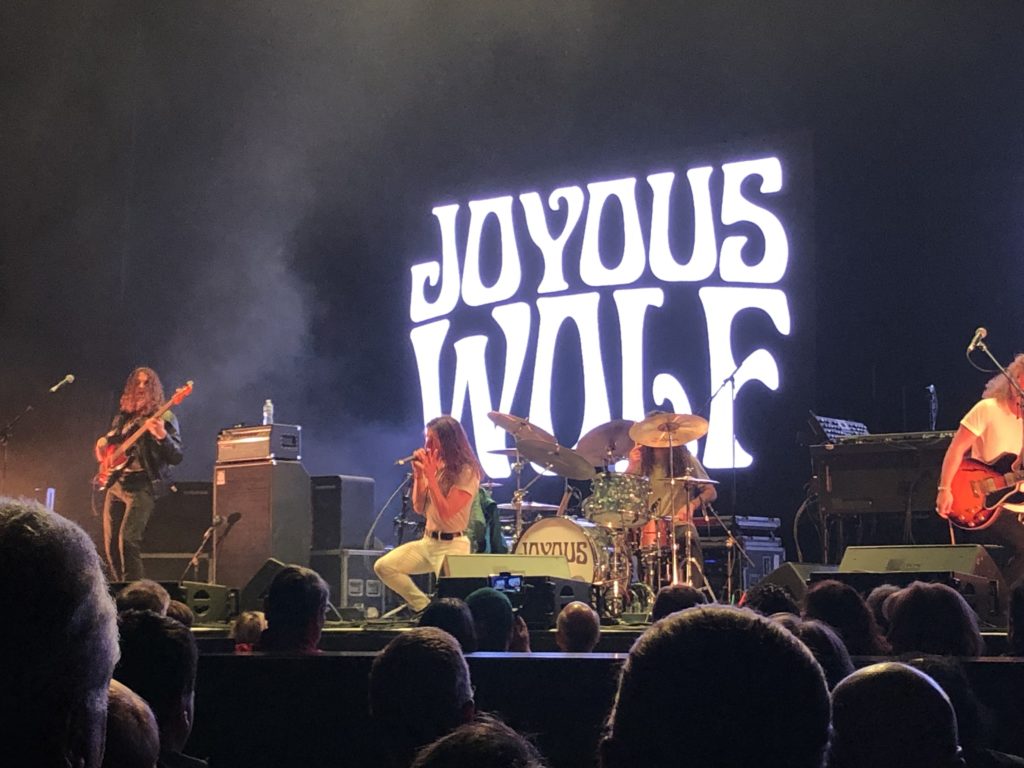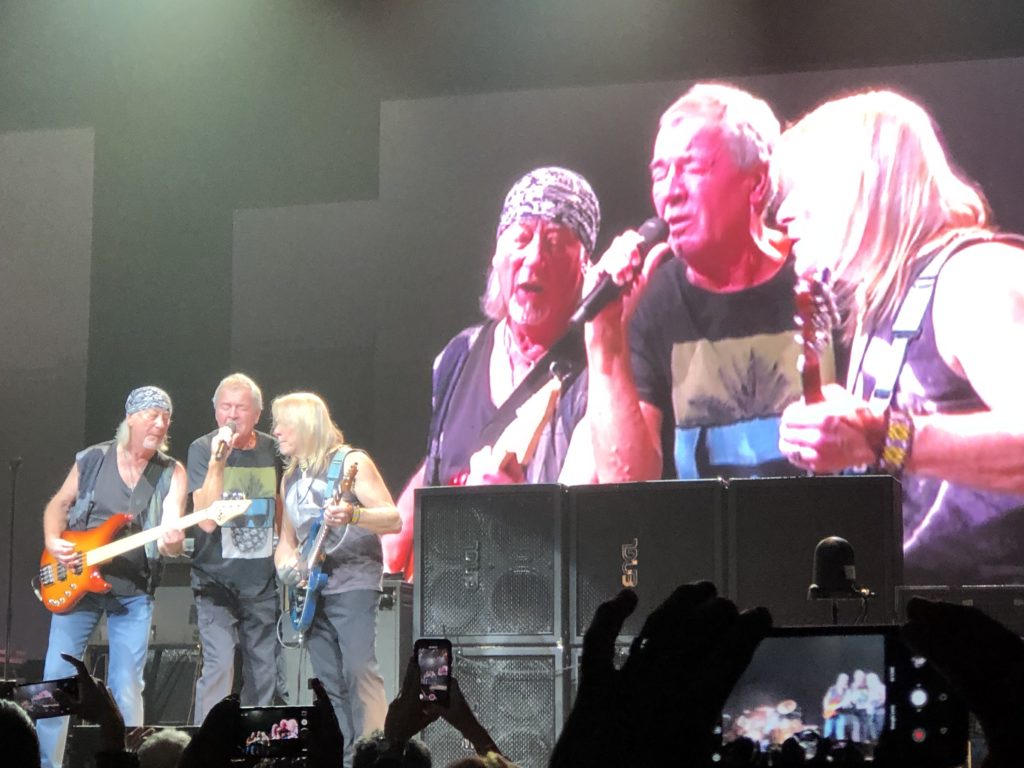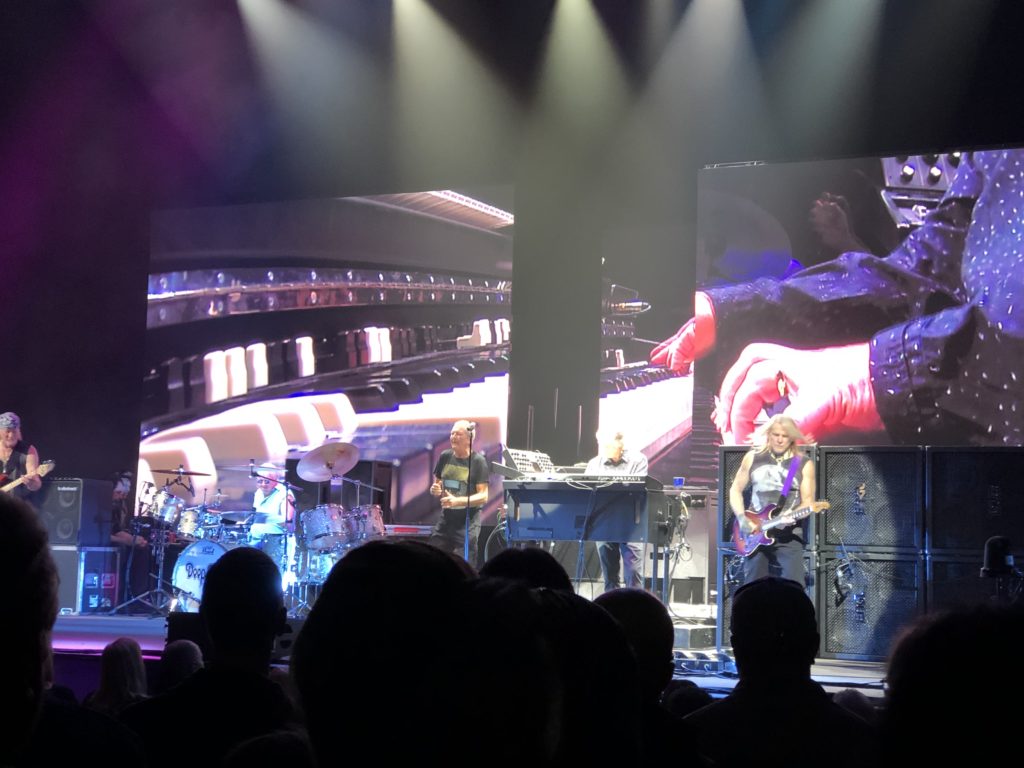 At the beginning of Don Airey's keyboard solo he threw in a few bars from "Mr. Crowley."
Origins of The Butterfly Ball: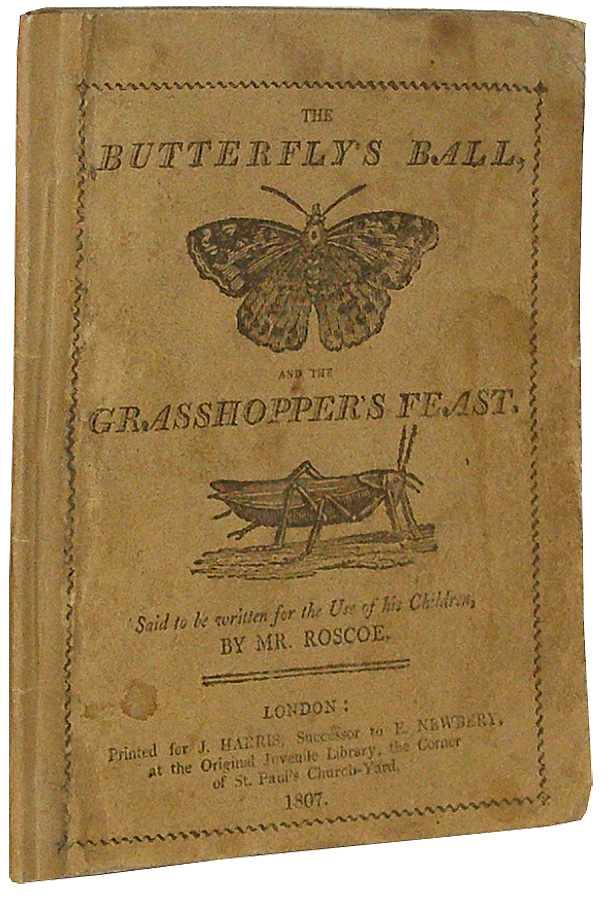 Original Poem was by William Roscoe written in 1802.

Original title was "The Butterfly's Ball and the Grasshopper's Feast."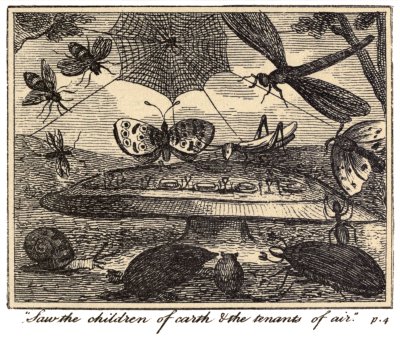 Tells the story of a party for insects and other small animals.

Two anonymous sequels were "The Peacock 'At Home"' and "The Lion's Masquerade and the Elephant's Champetre."
Both were credited to "A Lady." They described similar parties for birds and large mammals.
The Peacock 'At Home' was very popular and the 1809 edition revealed the author to be Catherine Ann Dorset.
Original poem on Gutenberg: https://www.gutenberg.org/files/20860/20860-h/20860-h.htm

Book loosely based on poem with a slight change to the title "The Butterfly Ball & The Grasshopper's Feast" by Alan Aldridge and William Plomer.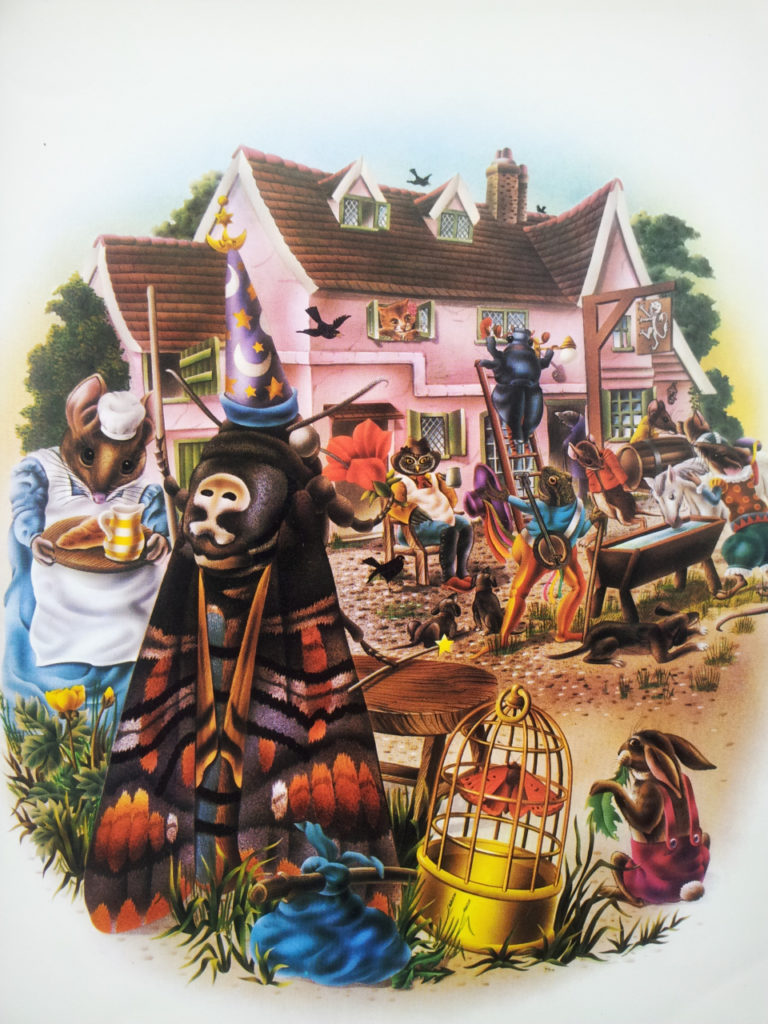 Aldridge went on to create two more books based on the sequels; "The Peacock Party" and "The Lion's Cavalcade."

An animated short was made in 1974 based on the book with Roger Glover's "Love is All" accompanying it. This was supposed to lead up to a full length animated film.
This did not matter so it was released as an album.
William Plomer worked as an editor for Ian Fleming's James Bond novels.
Plomer died just a few months after completing "The Butterfly Ball."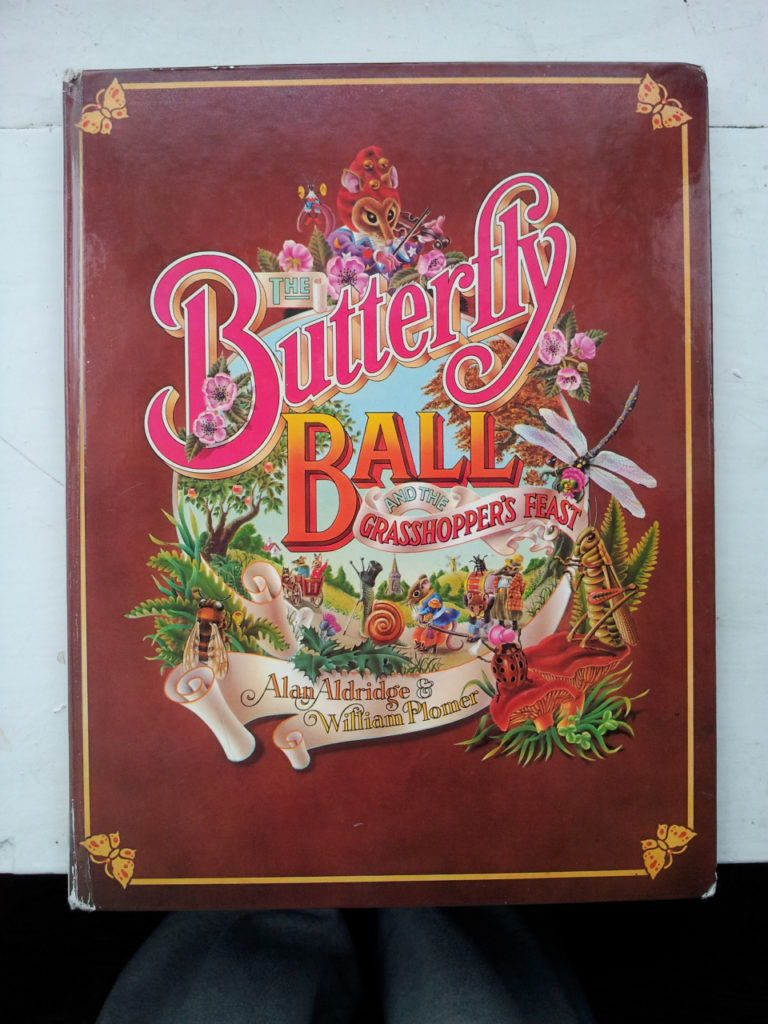 Alan Aldridge:

Alan Aldridge in the British museum one day, found a poem called "Butterfly Ball" about the creatures in the woods — all put down their anger for the day and have a good time. Spent about a year doing all the pictures.
Alan Aldridge because it was such a success he became known as a children's illustrator after mostly being a "Druggy" or psychadelic illustrator.
At one point it was the best selling children's book in the world.
Alan Aldridge thought about doing it as a movie. He mentioned it to Pink Floyd. Roger was mentioned and Aldridge brought it to their management.
There's also mention that it was originally intended to be a solo project for Jon Lord with Roger Glover as the producer.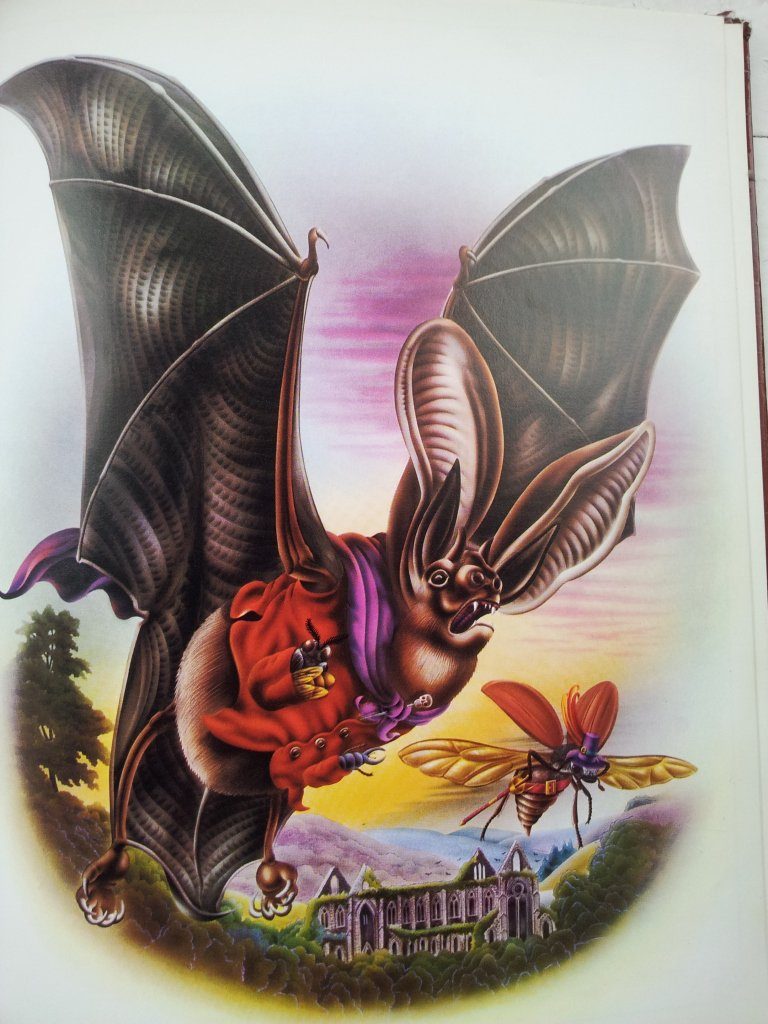 Roger Glover:

Glover: "The Sunday times had a color supplement about the new book with illustrations. Caught his eye. A year later he went in the management office and the book was in the office. They asked him how he would like to put it to music.
"There's a thought. Why me?"
Glover was shocked as his track record was being a bass player in a hard rock band. Glover called it "blind faith."
Glover was given a list of albums to listen to by Aldridge but exactly which albums were on this list is unclear.
Glover specifically recruited the musicians and singers for the album.
Musicians:

Drums:

Les Binks

One of first credits is Butterfly Ball
We've played Fancy before on the show
Fancy – Touch Me (1974)
Got gig in Judas Priest through Roger Glover connection
Judas Priest – "Exciter" off of "Stained Class" album (1978)

Kind of reminds me of "Stormbringer" riff

Recorded 2 albums with Priest, Stained Class and Killing Machine
Left the band amicably. They were looking for a more of a rock drummer and Binks had too much of a jazz influence and was unwilling to change his style.
Plays around London and currently has "Les Binks' Priesthood" which plays Judas Priest songs

Michael Giles

Giles, Giles, and Fripp with his brother Peter and Robert Fripp
Released one album "The Cheerful Insanity of Giles, Giles, and Fripp"
Eventually morphed into King Crimson

"The Court of the Crimson King" (1969)
We've discussed 21st Century Scizoid Man

Jack Emblow: Accordion

Recorded primarily accordion music in the jazz style.

Guitar: Ray Fenwick

Don't want to go too far down this path as I would love to do future episode (or episodes) about Fenwick and many of his albums
Started out in 1964 in a ska band called "Ray and the Devils"
Was also in The Syndicats, followed by a Dutch group called Tee Set
He was in the Spencer Davis Group 1967-1969
Stateside off of "Keep America Beautiful, Get a Haircut" (1971)
Then recorded album with Bo Diddley called "The London Bo Diddley Sessions in 1972
Ian Gillan Band
Jon Lord's "Windows"
Fancy who we've covered on the show in the past

Keyboards: Eddie Hardin

Hardin & York – Drinking My Wine
Another one we could devote several future episodes to at least

Violin: Eddie Jobson
Tabla: Chris Karan

Australian jazz drummer and percussionist of Greek descent.
Gained most fame for being the drummer of the Dudley Moore Trio.
Dudley Moore Trio – Song For Suzy with vocals

Piano: Mike Moran [discogs]

Worked with Queen, Ozzy, George Harrison, and David Bowie in Ziggy Stardust: The Motion picture
Andrew Lloyd Weber
Keyboards of Ian Gillan Band's "Child in Time" album
Played with Ted Neeley.
Mostly known for production
Mike Moran – The Pickup (1976)
The Driver from the album Keytronics (1978)

Piano: Ann Odell

Performed with Yvonne Elliman, Andrew Lloyd Weber, John Gustafson's solo album "Goose Grease" and Sphincter Ensemble
"Swing Song" from the album "A Little Taste" (1973)

Bassoon: Robin Thompson
Saw: Nigel Watson

Worked with ex-Fleetwood Mac guitarist Peter Green
Passed away in February of 2019
Album with Dr. John, Otis Rush, and Buddy Guy in 2000
Early stuff all sounded like it was recorded inside of a shoebox lined with tin foil.

Orchestra: The Mountain Fjord Orchestra

Also played on Elf's "Carolina County Ball" (love Ball-themed albums)
Graham Parker and the Rumor – Stick to Me
Elton John – Jump Up!
David Woodcock: Conducted Orchestra (no info available on David Woodcock)

Jackson Heights – Bump 'N' Grind ??

Conducted by:

Martyn Ford (also known as Martyn Fjord Orchestra)

Did work as conductor for:
Ginger Baker, Elton John, the film Tommy
Worked with the Spencer Davis Group
Released albums with John Gustafson on his 1976 album "Smoovin'"
In 1980s worked with Kate Bush, Phil Collins, Dave Davies
Official Website: http://www.martynford.co.uk/

Jon Bell –

Mostly writing/arrangement credits, but a few early performance credits.
Played clarinet on the album Poet and the One Man Band (1969) featuring Albert Lee.
At the 11:30 minute mark "The Days I Most Remember", interesting stuff, reminiscent of "April"
"Good Evening Mr. Jones" Clarinet at 28:50 mark

Del Newman

Orchestral arrangements for:
Cat Stevens
Elton John
Carly Simon
Rod Steward
Also Hollywood films and musicals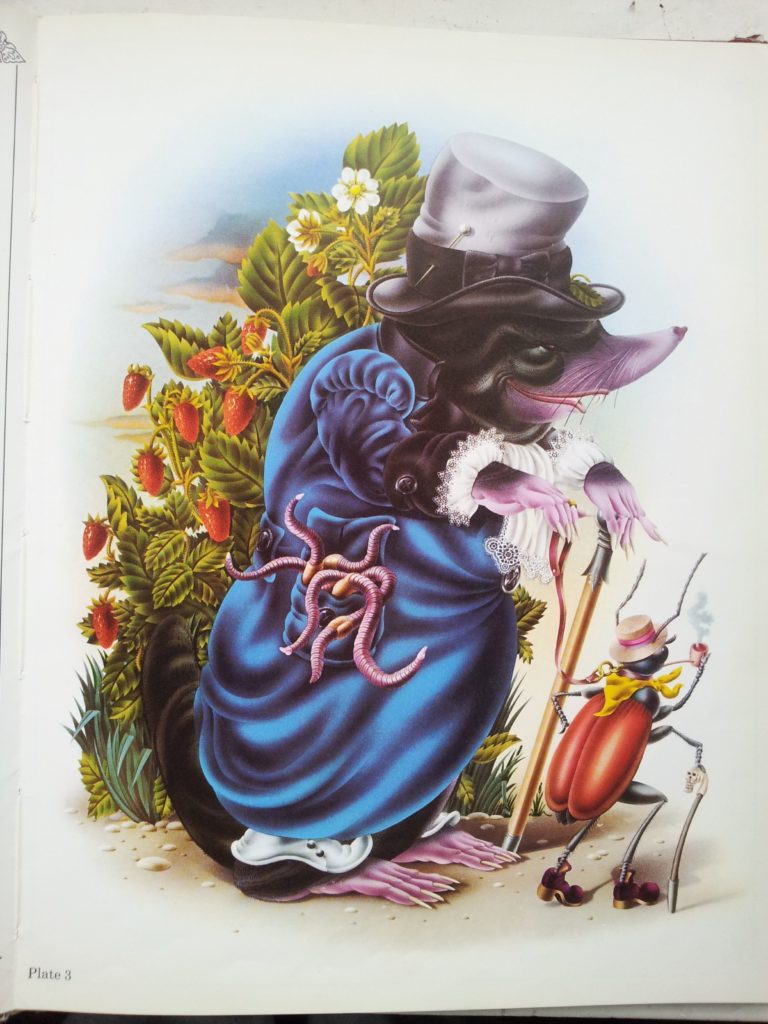 In The News . . .

This Week in Purple History . . .
November 4 through November 10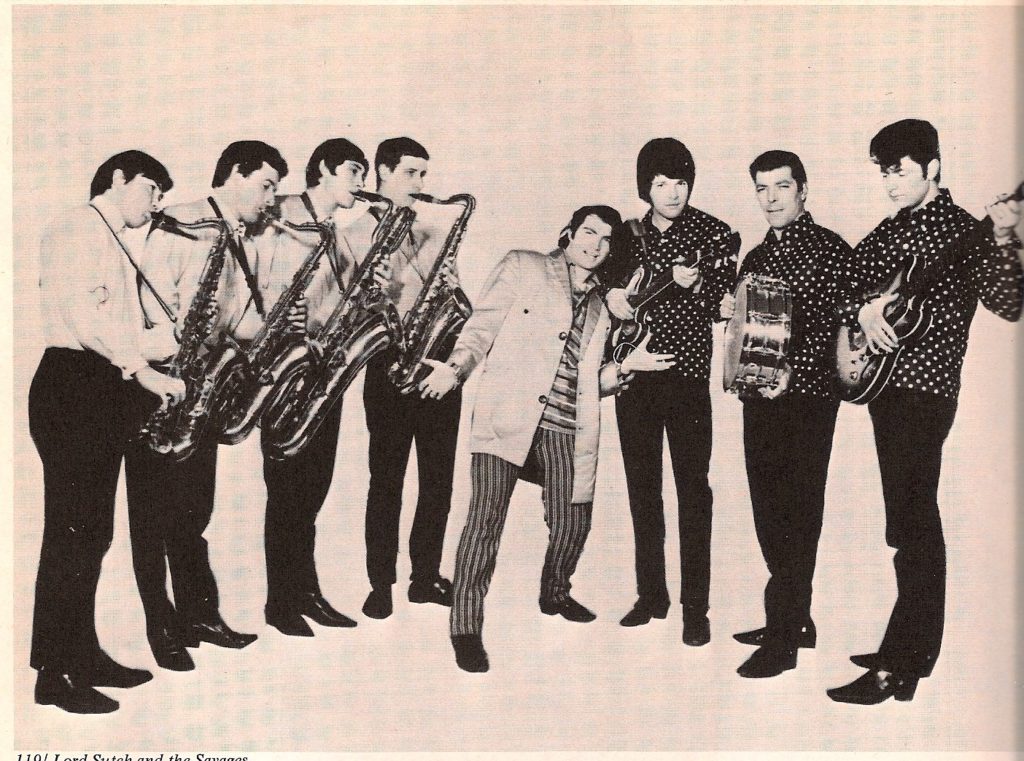 November 10, 1940 – Screaming Lord Sutch is born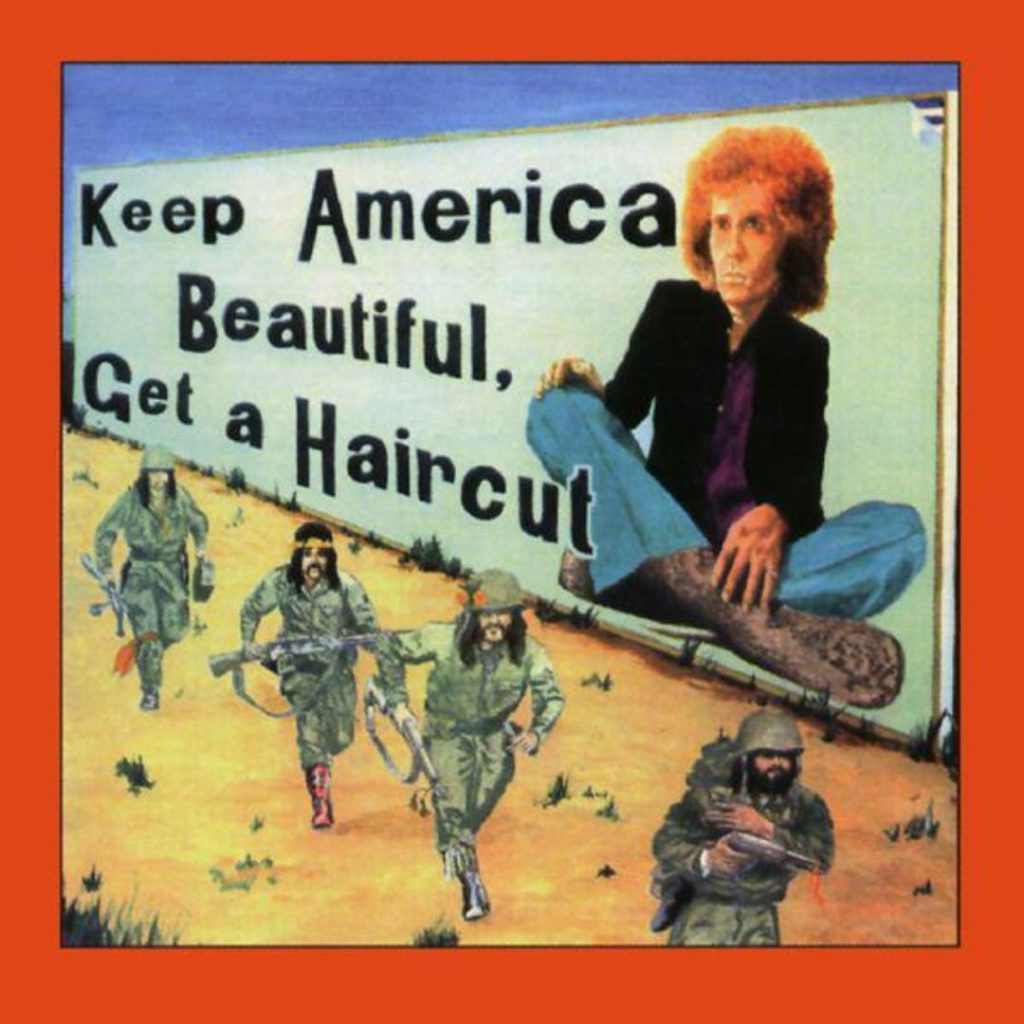 November 10, 1971 – Ray Fenwick releases "Keep America Beautiful, Get a Haircut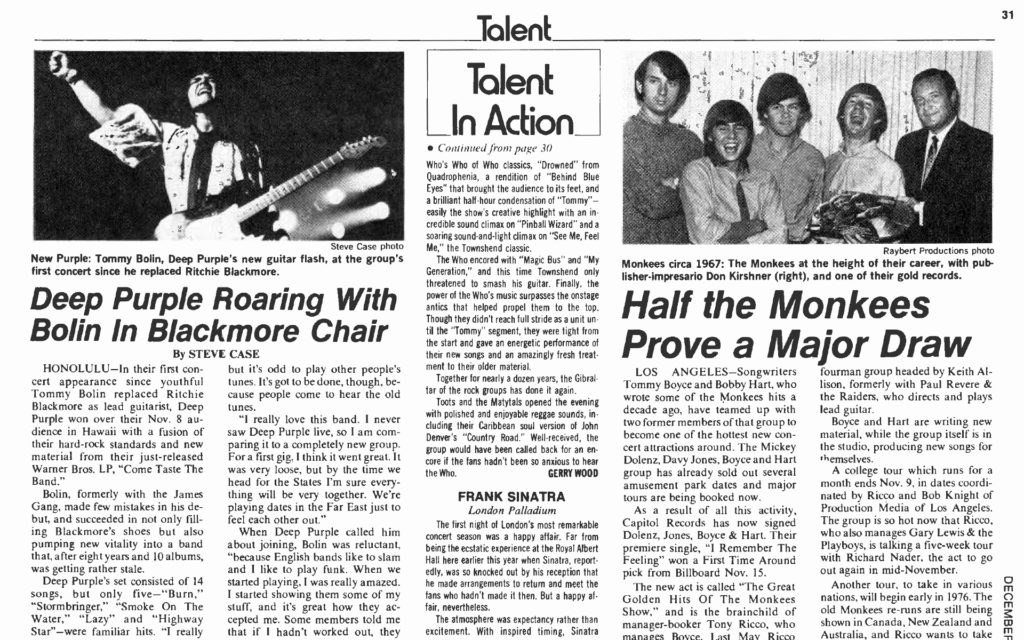 November 8, 1975 – Tommy Bolin's first show with Deep Purple in Honolulu
Deep Purple Deep Track of the Week:

Book and/or Documentary Reviews:

For Further Information:
Listener Mail/Comments

Comments about the show? Things you'd like us to cover? We'd love to hear from you. Send us an email at info@deeppurplepodcast.com or @ us on Twitter, Facebook, or Instagram.