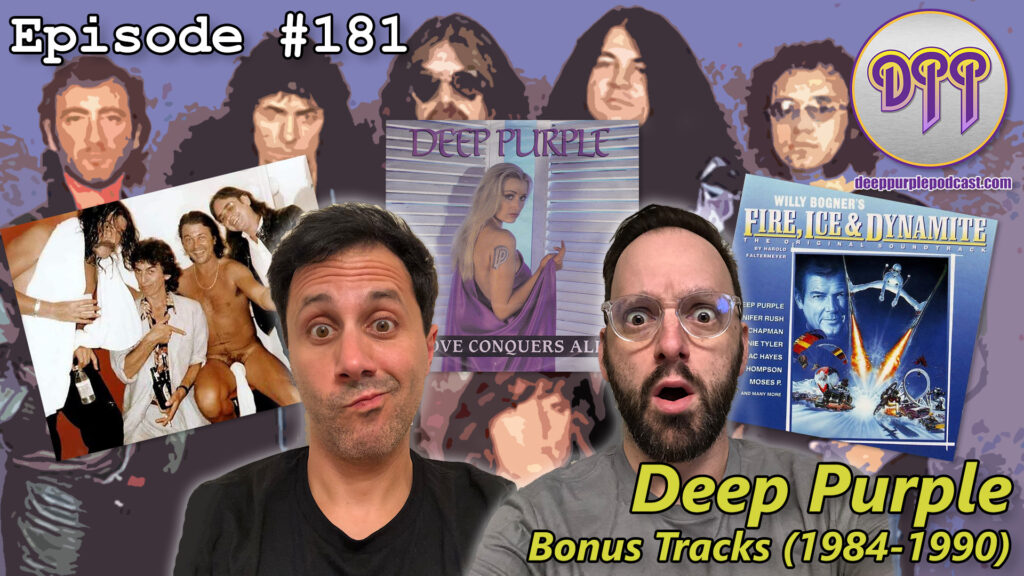 Subscribe at Apple Podcasts, Stitcher, Google Podcasts, Overcast, Pocket Casts, Anchor.fm, Breaker, PodBean, RadioPublic, Amazon Music, or search in your favorite podcatcher!

How To Support Our Show:

Brendan Ashbrook – Logo Designer

Thanks to Our Executive Level Patrons:

The $25 "Uncommon Man" Tier
$20 "What's Goin' On Here" Tier
The £10 Tier
The Turn it up to $11 Tier

Clay Wombacher
Frank Theilgaard-Mortensen
Alan "Ain't Too Proud To" Begg
Mikkel Steen

$10 "Some One Came" Tier

Ryan M
Jeff Breis
Victor Campos
"Better Call" Saul Evans
Kev Roberts & his wonderful children: Matthew, Gareth, and Sarah
Deep Dive Podcast Network:

Bonus Tracks:

Not Responsible (Blackmore, Gillan, Glover)

Bonus track available on Cassette version of "Perfect Strangers"

Son of Alerik (Blackmore)

Bonus track available on 1999 CD release of "Perfect Strangers"
https://www.thehighwaystar.com/FAQ/trivia.html

Who is Alerik?
We haven't found out. Roger said it was Blackmore's song name, so that he didn't know; he seemed to remember a king Alerik from English history, but was uncertain. Another possible source is the Michael Moorcook-books, as I seem to have read a suggestion about Elric (the one with the sword named Stormbringer, y'know)'s father being called Alerik, i.e. the Son of Alerik is Elric himself. But this is highly unverified.
From an email from Paul Mann

Cosmic Jazz

Demo from "Perfect Strangers" sessions. Was available on "Blackmore By Request" bootleg that circulated in the early 1990s.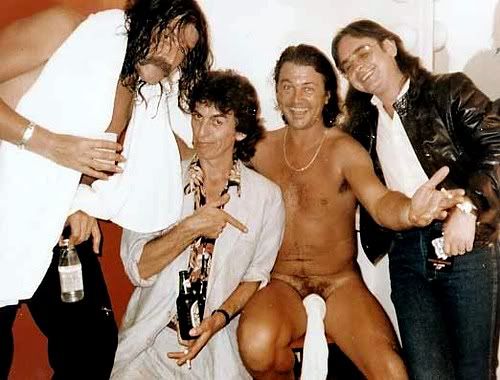 Lucille live with George Harrison

Sydney, Australia, December 13, 1984
https://www.youtube.com/watch?v=7dmaI2sfw7k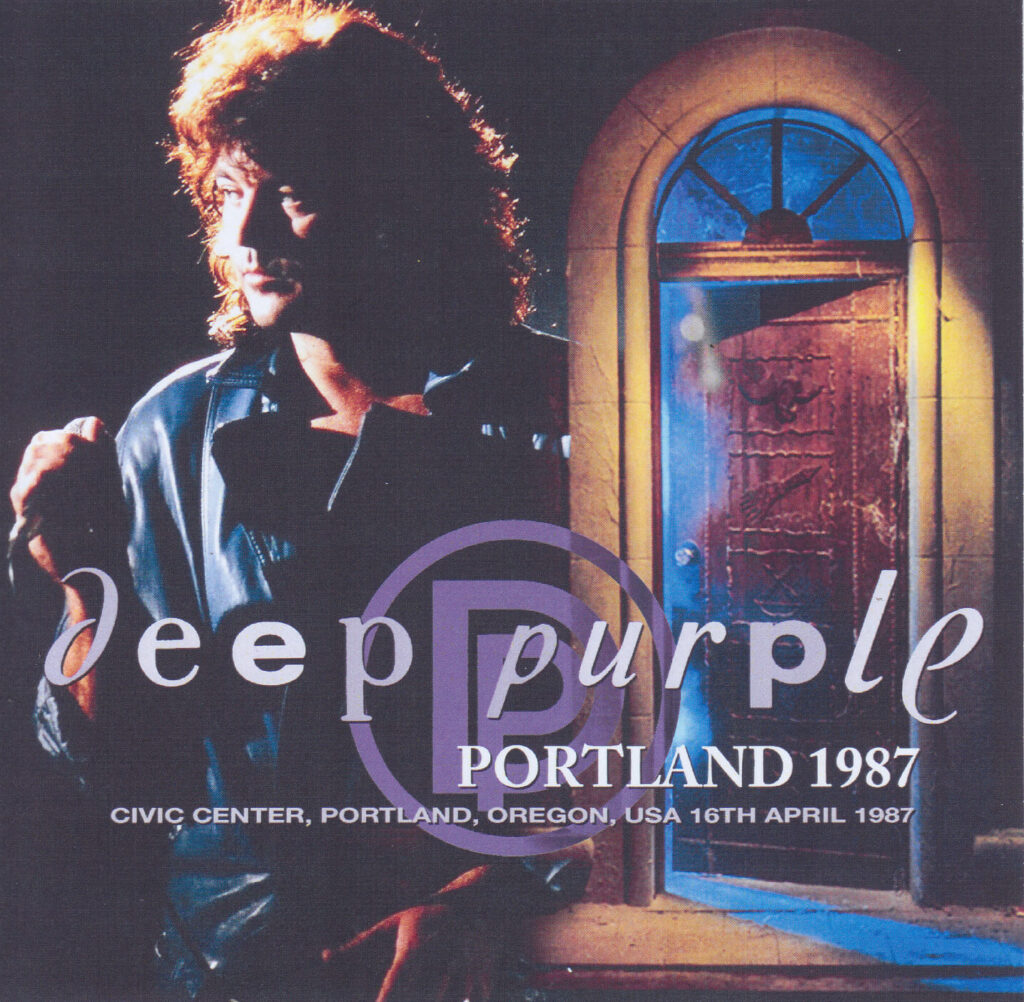 Mad Dog (live at the Cumberland County Civic Center in Portland, Maine — NOT OREGON!)

The only known time the band played the song live. April 16, 1987.
Thanks to Our Core Level Patrons:

The $7.77 KeepItWarmRat Tier
The $6.99 "New Nice Price" Tier
The Episode $6.66 Tier

Steve Coldwell
Arthur Smith
Anton Glaving

The $6.65 "Almost Evil" Tier
$5.99 The "Nice Price" Tier

Robert Smith
Peter from Illinois
Michael Bagford
Karl Hellberg

$5 "Money Lender" Tier

John Convery
German Heindl
Adrian Hernandez
Jesper Almén
Oleksiy The Perfect Stranger Slyepukhov
James North
Mark Hodgetts
Will Porter
Zwopper The Electric Alchemist
Tim "Southern Cross" Johnson
Percival Frequency
Scott Zerns
Hush

Single released in 1988 in advance of "Nobody's Perfect" live album.

Slow Down Sister

Bonus track from 2013 CD release of "Slaves and Masters"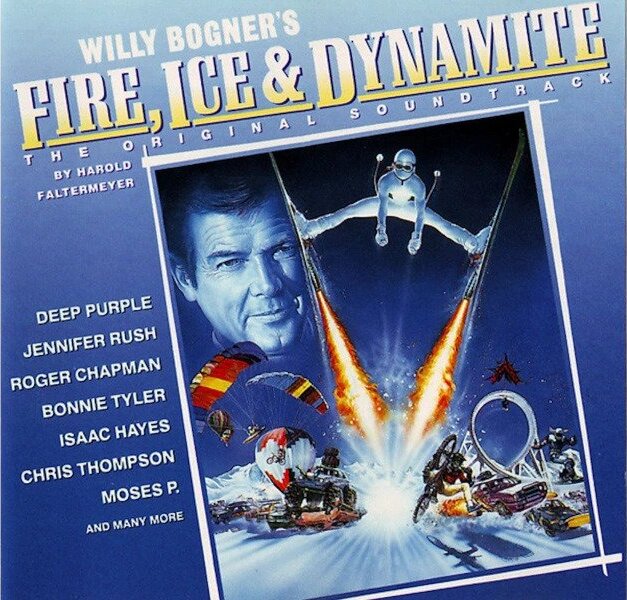 Fire, Ice & Dynamite (Blackmore, Glover, Turner)

From the soundtrack to the movie of the same name:
Movie trailer: https://www.youtube.com/watch?v=LqPs5AaOA9g
Roger Glover:

'Fire Ice and Dynamite was a movie project that was offered to us. Jon and Ian Paice were not in the States at the time and weren't interested. Ritchie wanted to do it so we used a riff idea of his that the band didn't want, Joe wrote some words and I constructed it in the studio, playing keyboards and drum machine. It was at a bad time in the band's history and we were probably at our most dysfunctional. I haven't heard it in decades but I don't think it is any good.'"
Jon Lord was on tour in Europe with "Rock'n'Blues Olympic Circus" with Chris Farlowe, Roger Chapman, Tony Ashton, Pete York.
Roger allegedly programmed the drums, maybe using drum samples of Ian Paice playing.

Whiter Shade of Pale

Live in London, March 16, 1990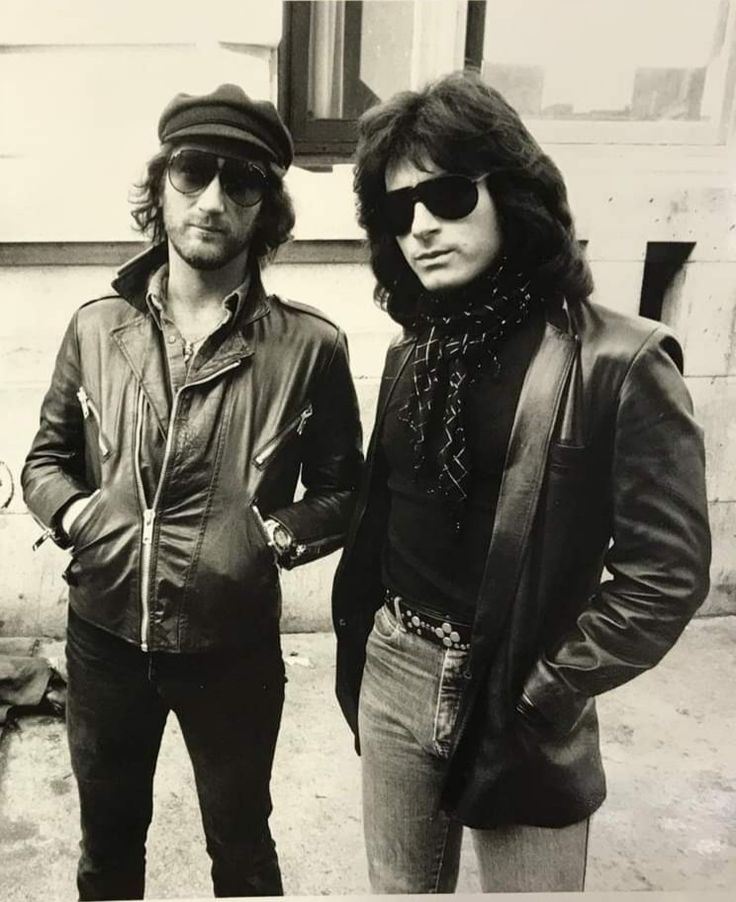 King of Dreams (Unplugged)
Yesterday

Edinburgh – March 11, 1991
https://www.youtube.com/watch?v=1cbkWpKfLZU
Thanks To Our Foundation Level Patrons:

The $3.33 Half Way to Evil Tier

Raff Kaff
Spike the Rock Cat
Spike's Mom

$3 "Nobody's Perfect" Tier

Peter Gardow
Ian Desrosiers
Mark Roback
Duncan Leask
Stuart McCord
Flight of the Rat Bat Blue Light
Øyvind Fjeldbu –
Runar Simonsen –
JJ Stannard

$1 Made Up Name Tier

The "Bonus Gravestone" Leaky Mausoleum
Stephen Sommerville The Concerto 1999 Fanatic
Hank the Tank
Private Eyes
Ashen Lionel
Blackmore's Tights
John Miceli
For Further Information:
https://en.wikipedia.org/wiki/Perfect_Strangers_(album)
https://en.wikipedia.org/wiki/Slaves_and_Masters
Listener Mail/Comments

Comments about the show? Things you'd like us to cover? We'd love to hear from you. Send us an email at info@deeppurplepodcast.com or @ us on Twitter, Facebook, or Instagram.