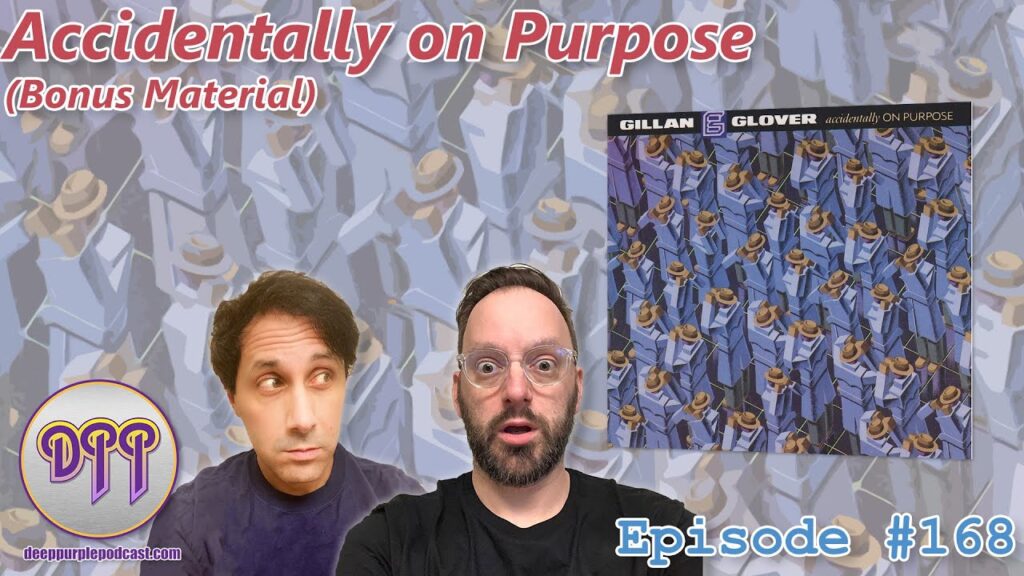 Subscribe at Apple Podcasts, Stitcher, Google Podcasts, Overcast, Pocket Casts, Anchor.fm, Breaker, PodBean, RadioPublic, Amazon Music, or search in your favorite podcatcher!

How To Support Our Show:

Brendan Ashbrook – Logo Designer

Welcome Our Newest Patron(s):

Richard Fusey upgrades to the $12.99 "What's Goin' On Here" Tier
Thanks to Our Executive Level Patrons:

The $25 "Uncommon Man" Tier
$12.99 "What's Goin' On Here" Tier
The £10 Tier
The Turn it up to $11 Tier

Clay Wombacher
Frank Theilgaard-Mortensen
Alan "Ain't Too Proud To" Begg
Mikkel Steen

$10 "Some One Came" Tier

Ryan M
Jeff Breis
Victor Campos
"Better Call" Saul Evans
Kev Roberts & his wonderful children: Matthew, Gareth, and Sarah
CASH APP DONATION!

One time $12.12 from none other than Alan "Ain't Too Proud To" Begg!

Ain't Too Proud To Cash App!
Hey Nate,
No I'm not switching to cash app, I'm still on Patreon.
It was just a wee "Brucie Bonus".
Hmm I don't think that'll translate !
Honestly it was just to prove that the Cash App thingy works and that we're both "down with the kids"
All the best
Cheers………Ab
Whitesnake Live in Illinois September 1, 2022!

Deep Dive Podcast Network:

Tracks:

Thanks to Our Core Level Patrons:

The $7.77 "KeepItWarmRat" Tier
The Episode $6.66 Tier

Steve Coldwell
Arthur Smith
Anton Glaving

The $6.65 "Almost Evil" Tier
$5.99 The "Nice Price" Tier

Fielding Fowler
Robert Smith
Peter from Illinois
Michael Bagford
Karl Hellberg

$5 "Money Lender" Tier

John Convery
German Heindl
Adrian Hernandez
Jesper Almén
Oleksiy The Perfect Stranger Slyepukhov
James North
Mark Hodgetts
Will Porter
Zwopper The Electric Alchemist
Tim "Southern Cross" Johnson
Percival Frequency
Cayman Island – 3:56
The Purple People Eater (Sheb Wooley) – 2:36

reached No. 1 in the Billboard pop charts in 1958 from June 9 to July 14, No. 1 in Canada,[3] reached No. 12 overall in the UK Singles Chart, and topped the Australian chart.
"The Purple People Eater" tells how a strange creature (described as a "one-eyed, one-horned, flying, purple people eater") descends to Earth because it wants to be in a rock 'n' roll band. The premise of the song came from a joke told by the child of a friend of Wooley's; Wooley finished composing it within an hour.[4]
The song establishes that the creature eats purple people, but not whether or not it is itself purple:

Chet – 4:17
John, Paul, and Nate's 80s Movie Featuring "Chet"
Thanks To Our Foundation Level Patrons:

The $3.33 Half Way to Evil Tier
$3 "Nobody's Perfect" Tier

Peter Gardow
Ian Desrosiers
Mark Roback
Duncan Leask
Stuart McCord
Flight of the Rat Bat Blue Light
Øyvind Fjeldbu –
Runar Simonsen –
JJ Stannard

$1 Made Up Name Tier

The "Put the Leak in the Coconut" Leaky Mausoleum
Stephen Sommerville The Concerto 1999 Fanatic
Spike, The Rock Cat
Hank the Tank
Private Eyes
Ashen Lionel
Spike's Mom
Blackmore's Tights
John Miceli
Listener Mail/Comments

Comments about the show? Things you'd like us to cover? We'd love to hear from you. Send us an email at info@deeppurplepodcast.com or @ us on Twitter, Facebook, or Instagram.