Subscribe at Apple Podcasts, Stitcher, Google Podcasts, Overcast, Pocket Casts, Anchor.fm, Breaker, PodBean, RadioPublic, Amazon Music, or search in your favorite podcatcher!

How To Support Our Show:

Welcoming Our Newest Patron(s):

Richard Fusey returns to the $10 tier (from the $9.99 tier)
Thanks to Our Executive Level Patrons:

The £10 Tier
The Turn it up to $11 Tier

Clay Wombacher
Frank Theilgaard-Mortensen
Alan "Ain't Too Proud To" Begg
Mikkel Steen

$10 "Some One Came" Tier

Ryan M
Jeff Breis
Gerald Kelly – Paypal
Victor Campos
"Better Call" Saul Evans
Richard Fusey
Show Update:

Nate & John (and assorted patrons and listeners) will be in Florida in February, 2022 for the first two Deep Purple shows in nearly two years!
February 10, 2022 – Hollywood, Florida – Hard Rock Live Arena.
February 12, 2022 – St. Petersburg, Florida – Mahaffey Theater
Deep Dive Podcast Network:

Lead Up To The Album:

Moxy was formed in Toronto in 1974. Douglas "Buzz" Shearman had previously been in a band called Leigh Ashford that had formed in 1967. They had some fair success including a top 30 single.
Earl Johnson, Terry Juric and Billy Wade had been in another Torongo band called Outlaw Music. Johnson and Wade had also been in a previous lineup of Leigh Ashford.
When Leigh Ashford broke up in 1973 Shearman teamed up with Johnson, wade and Kim Fraser on bass and continued to use the name Leigh Ashford.
Fraser left shortly after that and Johnson recommended Juric. They then changed their name to Moxy and released "Can't You See I'm a Star" as a single in 1974.
They were soon signed to Polydoor and went to record their first album in the early months of 1975.
During the sessions Johnson had a disagreement with M. Smith, the producer, and Smith brought in Bolin to record solos on six of the eight songs on the album.
Bolin was in the studio next door and Moxy's manager Roland Paquin knew of Tommy from his work with James Gang.
Tommy came in and played the solos on very short notice.
It's noted that his guitar tone is similar to his tone on Spectrum.
From Chris Schild's notes: In January of 1975, when Tommy Bolin was asked to play the solos for Moxy's first album, he recorded demos for Teaser at Brothers studio of the Beach Boys in Santa Monica CA.. Moxy was 30 minutes away at Sound City Studios in Van Nuys CA. Tommy played solos on six of the eight songs, and they got massive airplay on US radio stations. I know for sure that Tommy was paid on Cocaine, it is said half an ounce per track, so he must have gotten three ounces.
Tom Stephenson, Stanley Sheldon's cousin and keyboarder of Energy also played on a track on the Moxy album.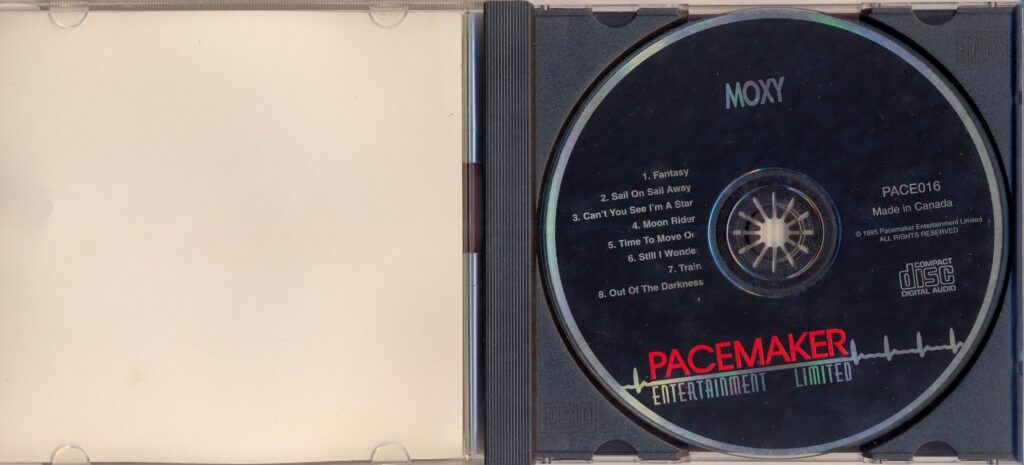 Magazine from Andy Bolton!

Personnel:

Bass – Terry Juric

Moxy is only real credit.

Drums – Bill Wade

Went on to play with Thor and The Cry and Bongo Fury.
Sadly passed away in 2001.

Lead Guitar, Rhythm Guitar – Earl Johnson (5)

Johnson performs all rhythm guitar on the album.

Lead Guitar – Tommy Bolin [Uncredited]
Rhythm Guitar – Buddy Caine (2)

Credited but didn't join the band until after they'd recorded the album. Does not appear on this album.
Mostly Moxy, also went on to Bongo Fury with Bill Wade.

Vocals – Buzz Shearman

Tragically died in a motorcycle accident in 1983. He was 33 years old.

Written-By – Buzz Shearman (tracks: A3, A4, B4), Earl Johnson (5)

Moxy was main credit. Played with Lee Aaron as well.
Technical:

Engineer – Richard Dashut

Hundreds of credits including Bachman Turner Overdrive and Fleetwood Mac.

Engineer, Producer – M. Smith*

Mark K. Smith.
Canadian musician, sound engineer and producer from Toronto, Ontario. A member of The Mid-Knights (trombone) after Richie Knight left.
Worked with Bachman Turner Overdrive, Fleetwood Mac as well.
Also worked with Bob Seger and Rick Springfield.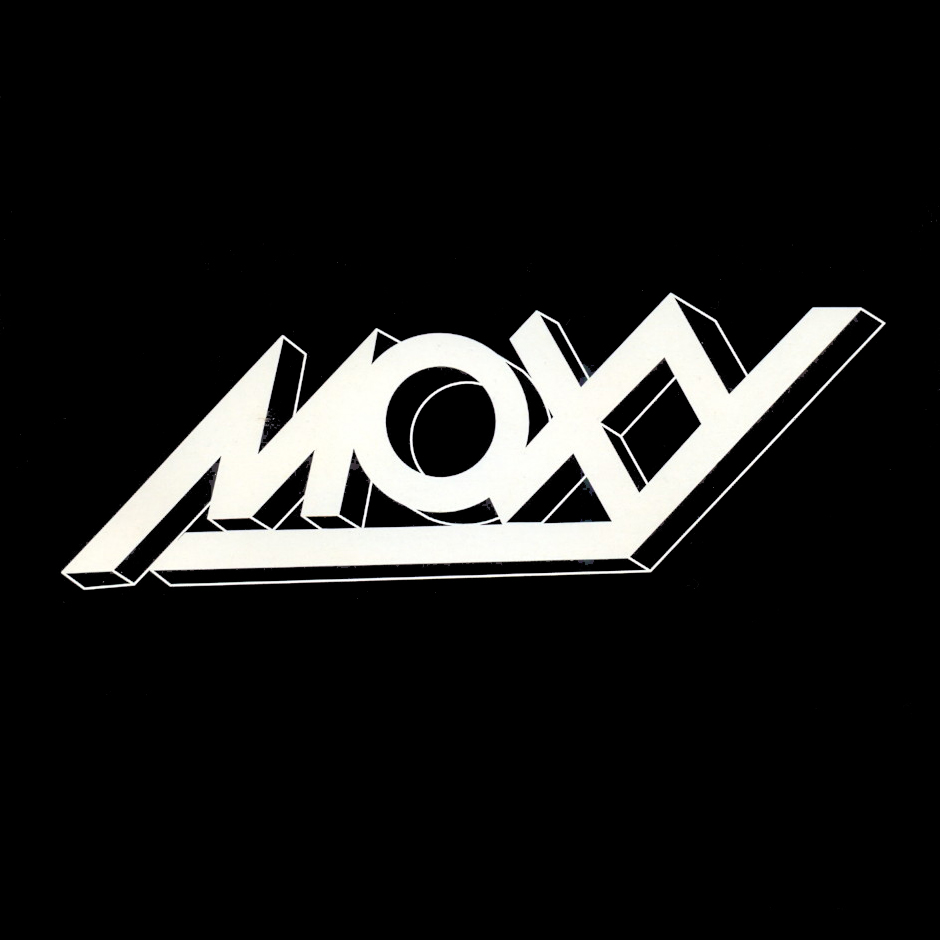 Album Art & Booklet Review

Design [Front] – Heiner Geisel

Credited with a few Moxy albums as well as a couple of other bands:The Pucker and Valve Society Band and Don Jewitt.

Photography By – Larry Nickels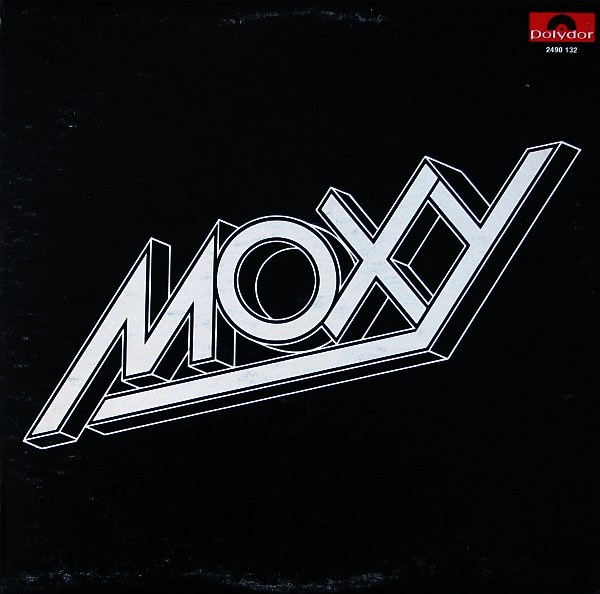 Thanks to Our Core Level Patrons:

The $7.77 KeepItWarmRat Tier
The Episode $6.66 Tier
Steve Coldwell
Arthur Smith
Anton Glaving
The $6.65 "Almost Evil" Tier
$5.99 The "Nice Price" Tier
Robert Smith
$5 "Money Lender" Tier

John Convery
German Heindl
Adrian Hernandez
Jesper Almén
Oleksiy The Perfect Stranger Slyepukhov
James North
Mark Hodgetts
Kev Roberts – (courtesy of his wonderful children: Matthew, Gareth, and Sarah)
Will Porter
Zwopper The Electric Alchemist
Tim "Southern Cross" Johnson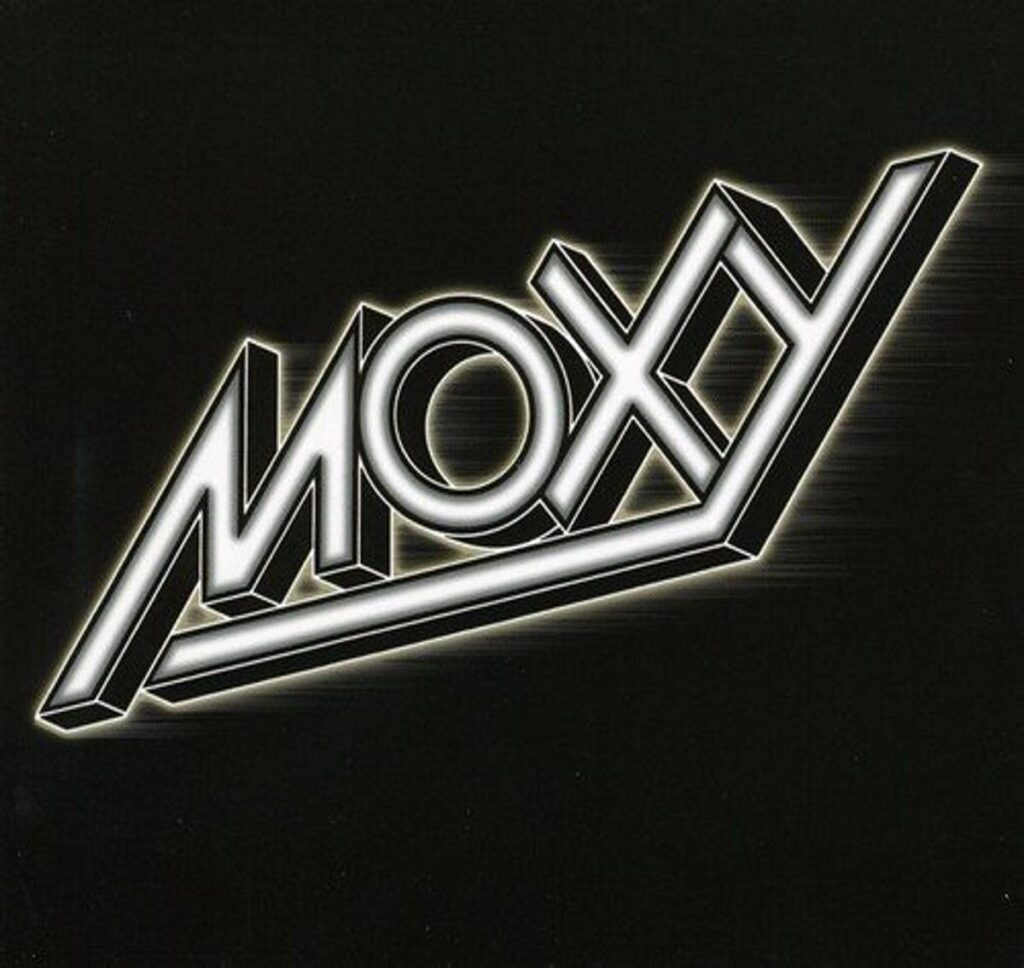 Album Tracks:

Side One:

Fantasy (Johnson)
Sail On Sail Away (Johnson)
Can't You See I'm A Star (Johnson)
Moon Rider (Johnson, Shearman)
Side Two: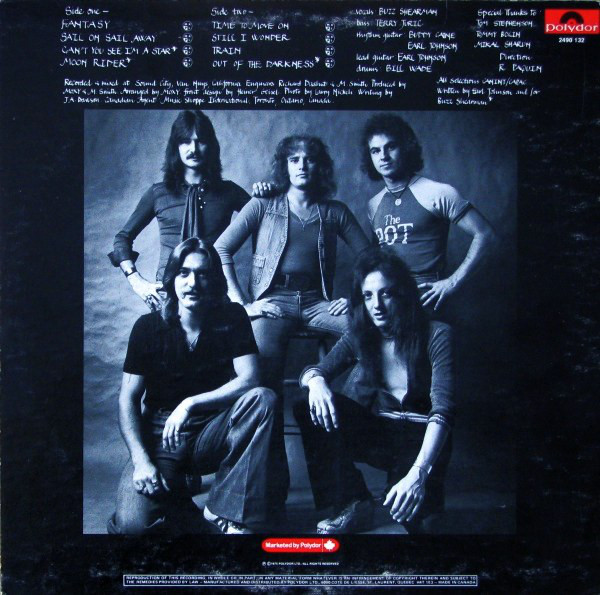 Thanks To Our Foundation Level Patrons:

The $3.33 Half Way to Evil Tier
$3 "Nobody's Perfect" Tier

Peter Gardow
Ian Desrosiers
Mark Roback
Duncan Leask
Stuart McCord
Flight of the Rat Bat Blue Light

$1 Made Up Name Tier

The "Baby New Year's Leaky Diaper of Final Resting Places" Leaky Mausoleum
Stephen Sommerville The Concerto 1999 Fanatic
Spike, The Rock Cat
JJ Stannard
Hank the Tank
Private Eyes
Ashen Lionel
Reception and Review

After Bolin worked on this album he went on to work on Teaser and went on to join Deep Purple.
Moxy would get some significant airplay in the US where the album was released on Mercury records. It was released on Polydor in Canada.
Tommy being on the album helped the band get some traction for the album.
The Tommy Bolin Band played at the Convention Center Arena in San Antonio on July 13, 1976. They played with Moxy, opening for Santana. It was a Feyline production (by Tommy Bolin,s manager Barry Fey). Tommy Bolin jammed two songs with Moxy on stage. There's a poster of that event.
The next gig was in Albuquerque NM, July 16, 1976. Moxy did not take part, just the Tommy Bolin Band and Santana. That's where Santana joined the Bolin Band on stage to jam. The only existing photo of the event, you can clearly see Norma Jean Bell in the background.
They went on to headline in the US with AC/DC as their opening act.
They went on to record Moxy II which many believe Tommy played on as well (he did not).
Shearman began having vocal trouples and was replaced with Brian Maxim, their soundman. They broke up shortly after that.
Mike Rynowski then joined the band and released "Under the Lights" in 1978.
Rynowski would go on to change his name to Mike Reno and went on to form the group Loverboy.
Buzz Shearman died on June 16, 1983 in a motorcycle act.
The back of the CD states: "Speed ills . . . and Moxy was a band on the fast track!"
Back of the CD ends with: "Shearman later made his final exit in a fiery motorcycle crash. Speed kills!"
Earl Johnson: "I was very surprised to see the two of the songs on the TOMMY BOLIN 2 CD set ("The Ultimate"), which I have a copy of. I wrote the two tunes mentioned and it's always nice to get a complement, when people think enough of your songs to include them on such a disc."
For Further Information:
Help from the archives of Chris Schild
The former tommybolin.com site managed by John Herdt.
Listener Mail/Comments

Comments about the show? Things you'd like us to cover? We'd love to hear from you. Send us an email at info@deeppurplepodcast.com or @ us on Twitter, Facebook, or Instagram.