Subscribe at Apple Podcasts, Stitcher, Google Podcasts, Overcast, Pocket Casts, Anchor.fm, Breaker, PodBean, RadioPublic, Amazon Music, or search in your favorite podcatcher!

How To Support Our Show:

Patron News:

JJ Stannard
Nah I'm kidding. Tell you what though, something you might find interesting. My dad Terry (who passed away a couple of years back) was a drummer, and one of the records he played on was the 1977 album by Young & Moody (Bob Young and Micky Moody) which was produced by Roger Glover. Dad was also in the band Kokomo with bassist Alan Spenner, who worked with David Coverdale and played on the 1970 Jesus Christ Superstar album. Small world, eh? Love the podcast, keep up the good work!
Thanks to Our Executive Level Patrons:

The $20 "Shades of Deep Pockets" Tier
The $15 "Highball Shooter" Tier
The Turn it up to $11 Tier

Frank Theilgaard-Mortensen
Clay Wombacher
Mikkel Steen

$10 "Some One Came" Tier
Social Media Update:

Deep Dive Podcast Network

Nate guest hosts on upcoming episode of "Gain it for Riffs"

Apple Podcasts Reviews

2020-05-11
From the UK!
5 Stars!
Gus_McCrae
Highway Stars
Deep Purple In Rock is where it started for me – I built a record collection by exploring the influences of the best hard rock band of them all. Purple were head and shoulders above Zeppelin and Sabbath and the rest – and these guys get it. Really enjoying hearing a US perspective on Deep Purple from presenters who understand there is more than Smoke on the Water. And, a year late to the party, there are over 50 episodes for me to catch up on. Great stuff.
Lead up to the Album:

Ian Gillan was out to rejoin Deep Purple.
Bill Ward had worked hard and gotten himself out of the depression he had been in.
The thought after Gillan left was to get a virtual unknown on vocals. One name thrown about was Ron Keel of the band Steeler.
David Donato was also given a shot but only got as far as recording a few demos.
Jeff Fenholt was also considered.
Bill decided after getting sober that he needed to leave for good.
Eric Singer was recruited to take his place as drummer.
Geezer, who admitted to boozing pretty hard during the Born Again tour was also out.
So now Tony realized that this group of musicians assembling was not really Black Sabbath at this point.
Dave Spitz, who had worked with producer Glixman in the past joined the band as bass player.
Iommi says the original idea was to use ten different singers but he "ended up using Glenn on all of them."
Iommi says he and Glenn were both going through pretty major drug problems at the time.
Glenn and Geoff Nichols didn't get song writing credits for the most part. Glenn was because of contractual reasons.
Glenn says Dio and Halford were also considered when Iommi was considering multiple singers for the album. David Coverdale and Robert Plant were also considered.
Glenn says Glixman was also undergoing a huge drug problem and that he and Glixman didn't get along.
Glenn claims to writing a bulk of the lyrics with some help from Nichols and Glixman.
Personnel

Technical:

Recorded at Cherokee in L.A. and Cheshire Sound in Atlanta.
Management [Worldwide Representation By] – Don Arden
Producer, Engineer – Jeff Glixman

Engineered and performed keyboards on Blackmore's Night's second album "Under a Violet Moon."
Produced 4 out of the 9 tracks on Paul Stanley's Kiss solo album "Paul Stanley."
Worked with Kansas, Gary Moore, and Saxon.

Mastered By – Greg Fulginiti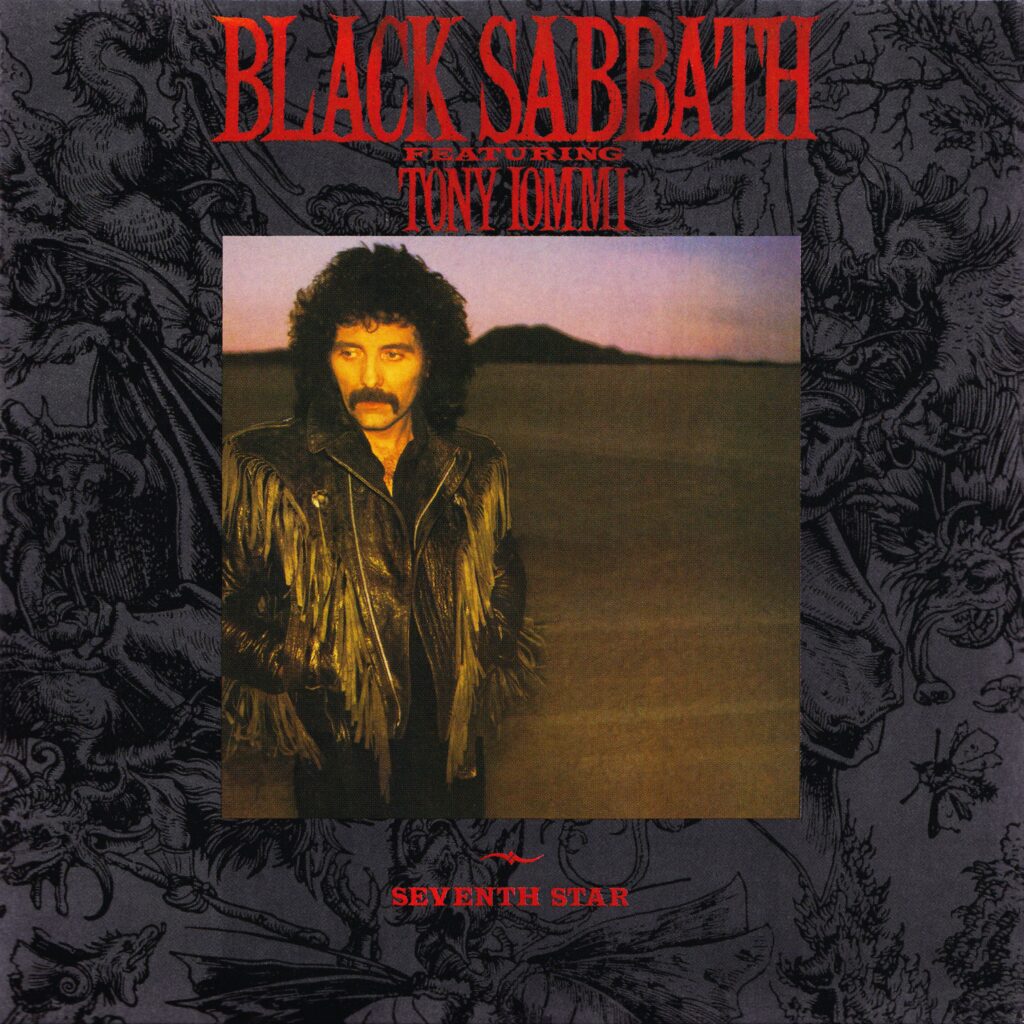 Album Art & Booklet Review

Background uses an engraving by German Renaissance artist Lucas Cranach the Elder.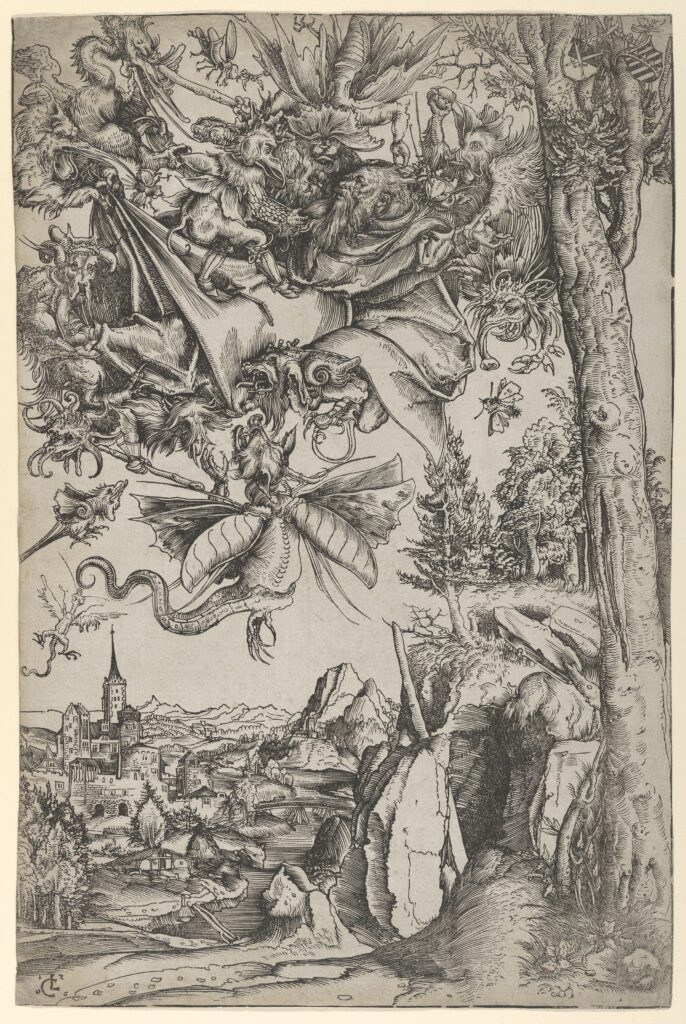 Iommi stands saddened on the album cover, as a parallel to his namesake Saint Anthony standing alone in the desert of Egypt.
Art Direction, Design – Steve J. Gerdes*

Did album covers for Depeche Mode, Dio, Rough Cutt, T. Rex, Isaac Hayes, Janet Jackson, and Smashing Pumpkins. 

Photography By – Kevin Stapleton (2)

A few other music photography credits.
Thanks to Our Core Level Patrons:

The Episode $6.66 Tier

VACANT with Richard Fusey's upgrade!

$5.99 The "Nice Price" Tier

Fielding Fowler
Dr. Gill Breese

$5 "Money Lender" Tier

Greg Sealby
John Convery
Arthur Smith
German Heindl
Adrian Hernandez
Kenny Wymore
Jesper Almén
Oleksiy The Perfect Stranger Slyepukhov
James North
Mark Hodgetts
Kev Roberts – Paypal
Will Porter – PATRON UPGRADE

$3 "Nobody's Perfect" Tier

Peter Gardow
Ian Desrosiers
Mark Roback
Anton Glaving
Andrew Meyer
Duncan Leask
Stuart McCord
Album Tracks:

All music and lyrics by Tony Iommi with additional lyrics by Geoff Nichols, Glenn Hughes, and Jeff Glixman.

Side One:

In for the Kill

7/4 time signature.
Lyrics are about Vlad the Impaler and Armageddon.
Glenn said this wasn't one of his favorites. Called it "demon and drug stuff."
Could be he's comparing the battle with drugs to a battle with demons.

No Stranger to Love

Gordon Copley plays bass on this track.
This song was issued as a single.
They shot a video for the song and that's where the shot of Tony on the cover of the album comes from.
The video has Bing Crosby's niece, Denise, in it.

Turn to Stone
Sphinx (The Guardian)
Seventh Star

This song was most inspired by the Egyptian Saint Anthony (251-356), who developed Christian monasticism, leading the ascetic life of a hermit in the desert, in an endeavor to rid himself of the temptation to sin and attain spiritual peace and oneness with God.

Written by https://genius.com/CRJ2
Side Two:

Danger Zone

Song possibly about drug additction.

Heart Like a Wheel

Another Georff Nicholls lyric.

Angry Heart

Geoff Nicholls wrote lyrics for this song about the death of his mother.
Glixman wrote lyrics about the death of his dog in place of Nicholls's lyrics.
Tony Iommi opted to go with Nicholls's lyrics instead.

In Memory

Written about Tony's father who had just passed away.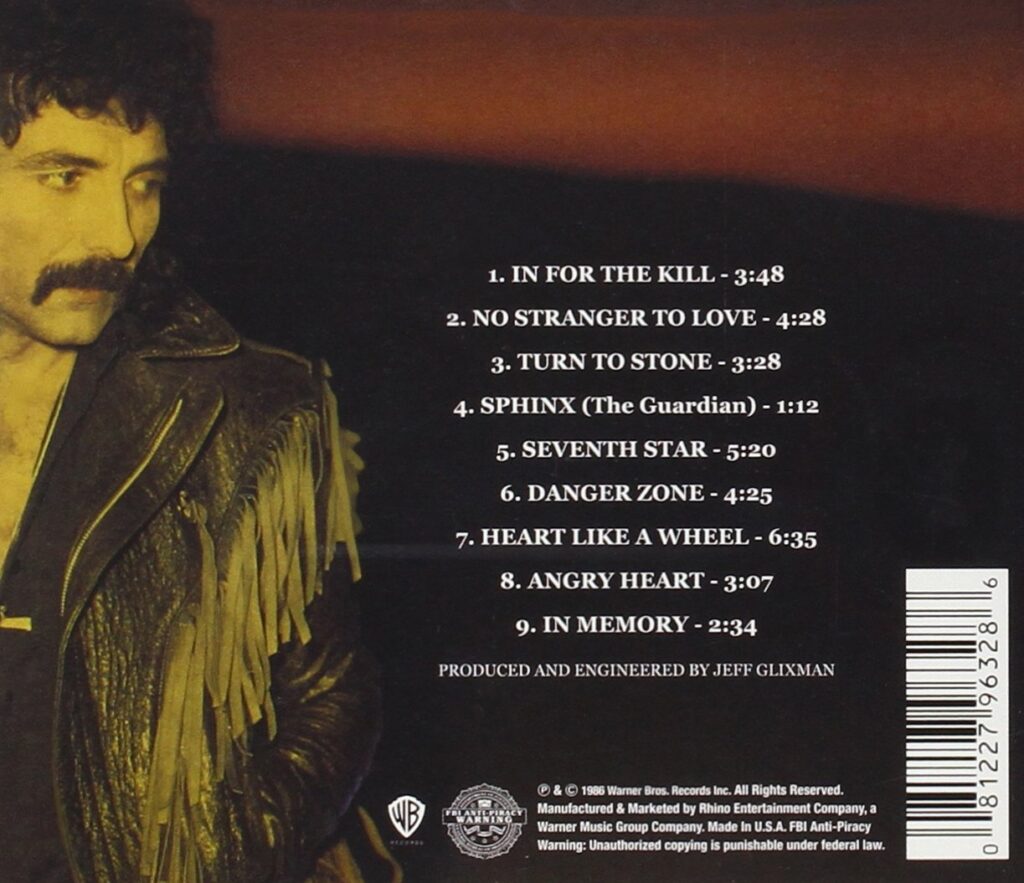 Thanks To Our Foundation Level Patrons:

$1 Made Up Name Tier

Ells Murders
Spacey Noodles
The "Phantasmal" Leaky Mausoleum
Michael Vader
Stephen Sommerville The Concerto 1999 Fanatic
Raphael Choury (Raff Kaff)
Spike, The Rock Cat
JJ Stannard
Reviews:

Hughes tells a lot of contradicting stories about himself writing more of the lyrics than Nicholls claims.  He also admits to being in very poor health and very foggy so there's probably a lot of inaccuracies.  He also admits to only really remembering showing up in the studio and singing the parts.
The ensuing tour only lasted five shows.
Hughes got into a fight with John Downing, Black Sabbath production manager, that dislodged Hughes's eye socket sending it into his sinuses, bruising his face, and damaging his throat.
Hughes says "Somebody asked me, 'Is there anything in your life you would like to erase?"  He said that he would erase those five concerts.
Hughes says he was having issues with his voice and the injuries from the fight made it worse and he felt horrible going on stage singing in front of more than 10,000 fans knowing he couldn't sing and he couldn't cancel the show.  He says he was very grateful to Ray Gillen for stepping in and saving him the embarrassment.
Hughes says he also didn't like singing the old Sabbath stuff because he doesn't believe int he devil and he doesn't like singing about the devil.
Hughes also says that he believes that Black Sabbath belongs to Ozzy Osbourne and it doesn't sound right when other singers sing his songs.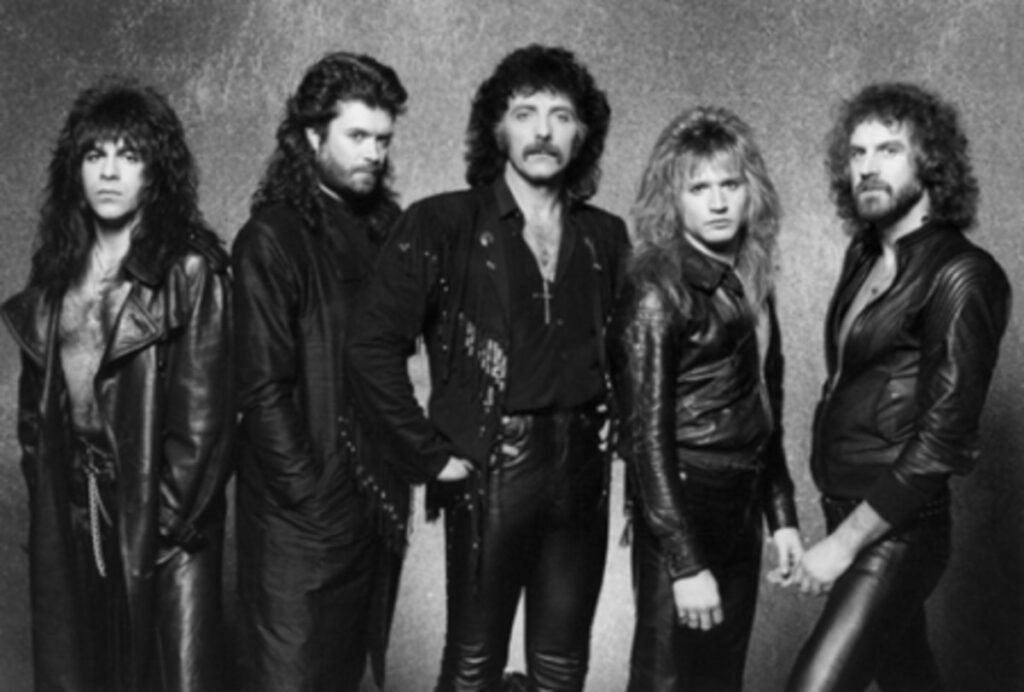 For Further Information:

Listener Mail/Comments

Comments about the show? Things you'd like us to cover? We'd love to hear from you. Send us an email at info@deeppurplepodcast.com or @ us on Twitter, Facebook, or Instagram.