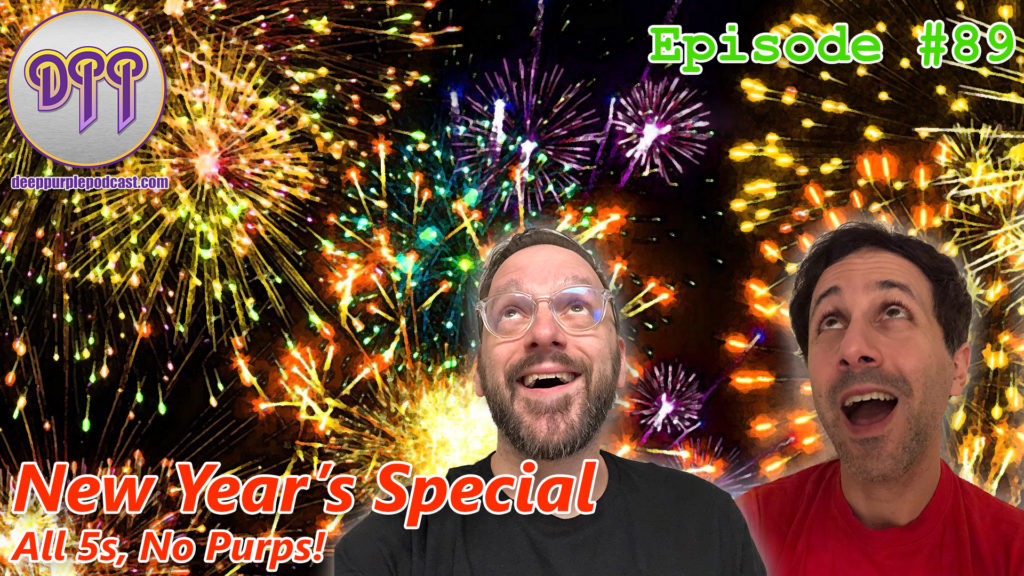 Disclaimer: The video used on YouTube is a byproduct of producing our audio podcast. We post it merely as a convenience to those who prefer the YouTube format. Please subscribe using one of the links below if you'd prefer a superior audio experience.

Subscribe at Apple Podcasts, Stitcher, Google Podcasts, Overcast, Pocket Casts, Anchor.fm, Breaker, PodBean, RadioPublic, Amazon Music, or search in your favorite podcatcher!
Thanks to Our Show Supporters – Three Ways To Show Your Support

The $25 "Super Trouper" Tier
The $20 "Shades of Deep Pockets" Tier
The $15 "Highball Shooter" Tier
The Turn it up to $11 Tier

Frank Theilgaard-Mortensen
Clay Wombacher
Mikkel Steen

$10 "Some One Came" Tier
The Episode $6.66 Tier
$5.99 The "Nice Price" Tier
$5 "Money Lender" Tier

Greg Sealby
John Convery
Arthur Smith
German Heindl
Adrian Hernandez – Paypal
Kenny Wymore

$3 "Nobody's Perfect" Tier

Peter Gardow
Ian Desrosiers
Mark Roback
Anton Glaving
Will Porter
Andrew Meyer

$1 Made Up Name Tier

Ells Murders
Spacey Noodles
The "Gruesome" Leaky Mausoleum
Michael Vader
Stephen Sommerville The Concerto 1999 Fanatic
Thanks to our Brothers at the Deep Dive Podcast Network:
Thanks to the Patron Saint and Archivist of The Deep Purple Podcast:
Buy Merch at Our New Etsy Store!
Show Updates:

Comments from social media.
BreisHeim with the rare Shades of Deep Purple release from 1987
All 5s!
80s Hit

John

"Faith" by George Michael – 1987

Nate

"Ain't Nobody" by Rufus (featuring Chaka Khan) – 1983
https://en.wikipedia.org/wiki/Ain%27t_Nobody

Recent Track within the Last 5 Years

John
Nate

"Baby I Don't Know (Oh Oh) by Vulfpeck

Wild Card

John

"Santa Lucia Luntana" by Giuseppe Di Stefano

Nate

"Numbers" by G. Love and Special Sauce – 1999
https://en.wikipedia.org/wiki/Philadelphonic
Q & A

Listener Mail/Comments

Comments about the show? Things you'd like us to cover? We'd love to hear from you. Send us an email at info@deeppurplepodcast.com or @ us on Twitter, Facebook, or Instagram.