Disclaimer: The video used on YouTube is a byproduct of producing our audio podcast. We post it merely as a convenience to those who prefer the YouTube format. Please subscribe using one of the links below if you'd prefer a superior audio experience.

Subscribe at Apple Podcasts, Stitcher, Google Podcasts, Overcast, Pocket Casts, Anchor.fm, Breaker, PodBean, RadioPublic, Amazon Music, or search in your favorite podcatcher!
Thanks to Our Show Supporters – Three Ways To Show Your Support
The $25 "Super Trouper" Tier
The $20 "Shades of Deep Pockets" Tier
The $15 "Highball Shooter" Tier
The Turn it up to $11 Tier

Frank Theilgaard-Mortensen
Clay Wombacher
Mikkel Steen

$10 "Some One Came" Tier
The Episode $6.66 Tier
$5.99 The "Nice Price" Tier
$5 "Money Lender" Tier

Greg Sealby
John Convery
Arthur Smith
German Heindl
Adrian Hernandez – Paypal
Kenny Wymore

$3 "Nobody's Perfect" Tier

Peter Gardow
Ian Desrosiers
Mark Roback
Anton Glaving
Will Porter
Andrew Meyer – NEW PATRON ALERT!!

Happy to be here! You guys are definitely helping me deal with the pandemic with more of a smile. Cheers from Philly!

$1 Made Up Name Tier

Ells Murders
Spacey Noodles
The "Frightful" Leaky Mausoleum
Michael Vader
Stephen Sommerville The Concerto 1999 Fanatic
Thanks to our Brothers at the Deep Dive Podcast Network:
Thanks to the Patron Saint and Archivist of The Deep Purple Podcast:
Show Updates:

Comments from social media.
Lead up to the Album:

We last left off with the "Clear Air Turbulence" album.
Gillan found himself at Island Records (we talked about Gillan playing pool with Bob Marley). Former Uriah Heep singer, John Byron, also found a home there.
There seemed to be a distinct effort to make a harder rock approach after "Clear Air Turbulence."
Scarabus came only six months after Clear Air Turbulence.
The goal on Scarabus was to bring a harder-rocking offering. Clear Air Turbulence focused a lot on the musicianship, Scarabus was to put more of a focus on Gillan's vocals.
Ten 3-4 minute songs vs six 6-7 minute songs.
Personnel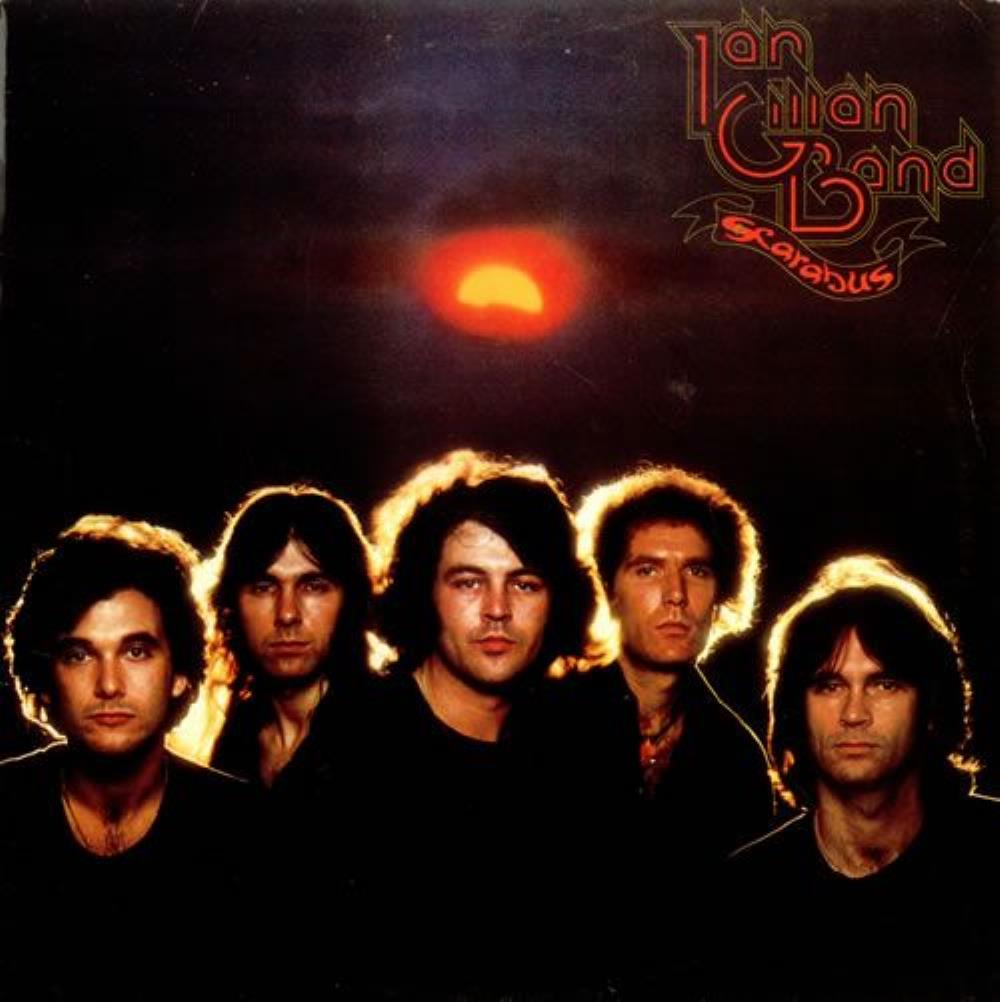 Album Art & Booklet Review

UK Sleeve – Cooke Key

Design & Photography company of Brian Cooke (2) and Trevor Key. Became the design agency to Virgin Records, designing the famous Virgin logo
Covers for XTC, Sex Pistols, Phil Collins, Wham!, Peter Gabriel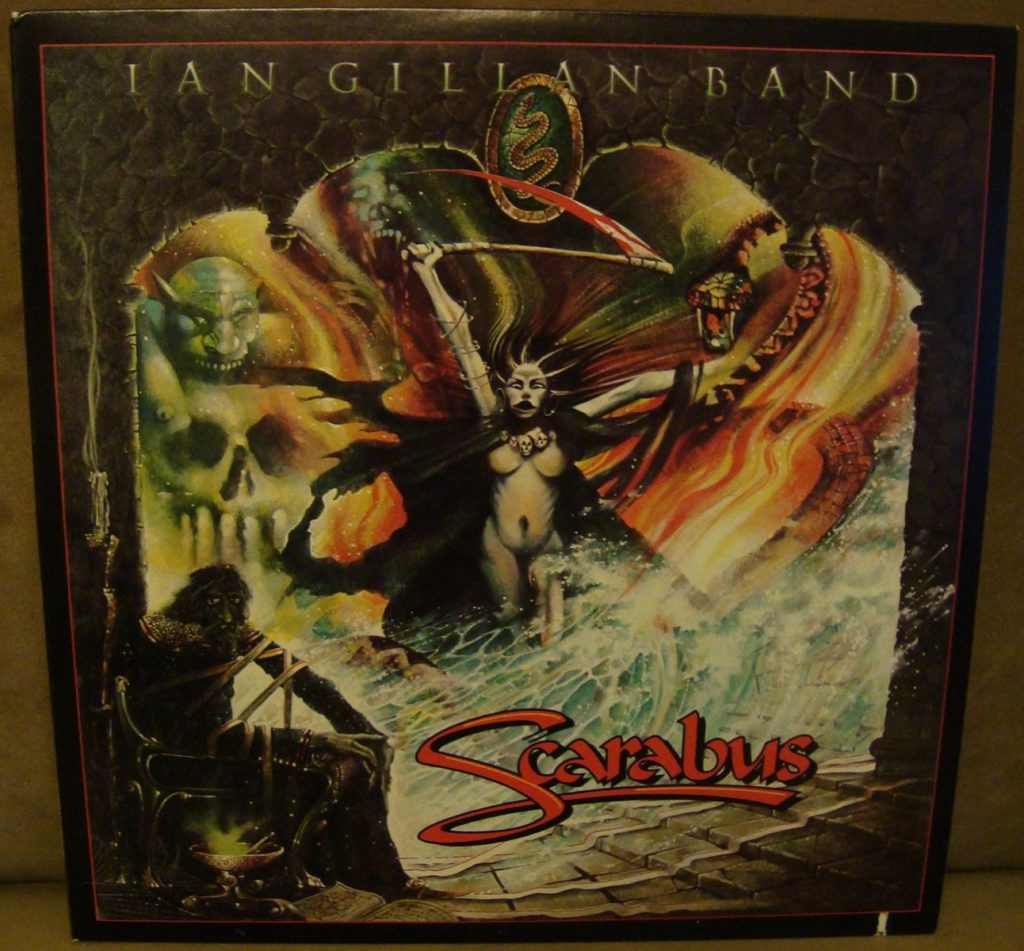 The witch on the US sleeve comes from a movie poster for a 1976 horror movie called "The Witch Who Came From The Sea."  That was based on a painting by Frank Frazetta.

Did covers for Molly Hatchet, Nazareth, and Yngwie Malmsteen.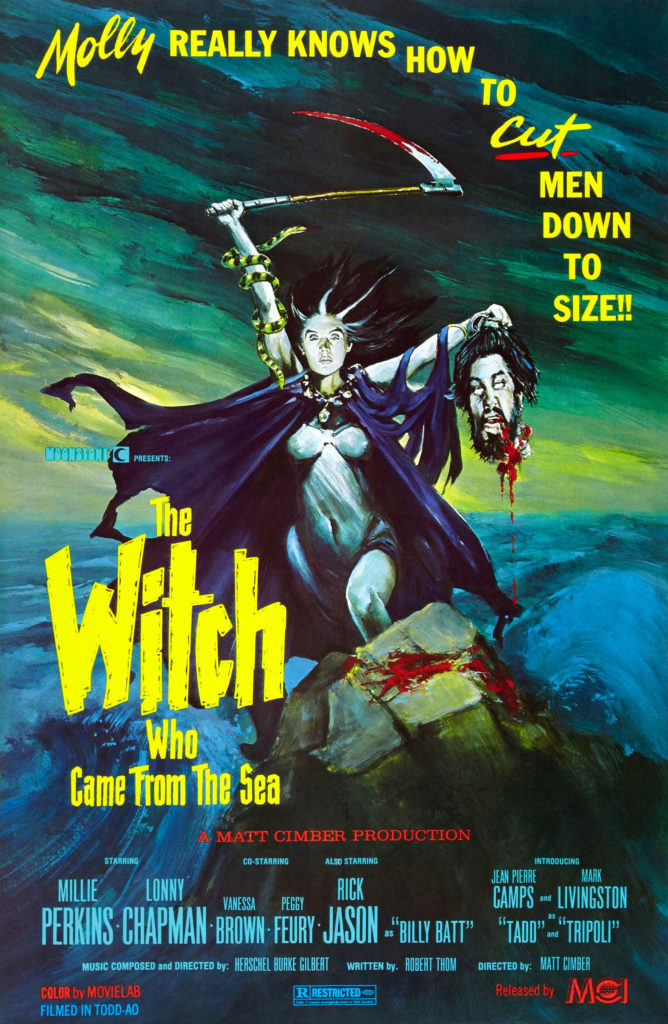 Technical: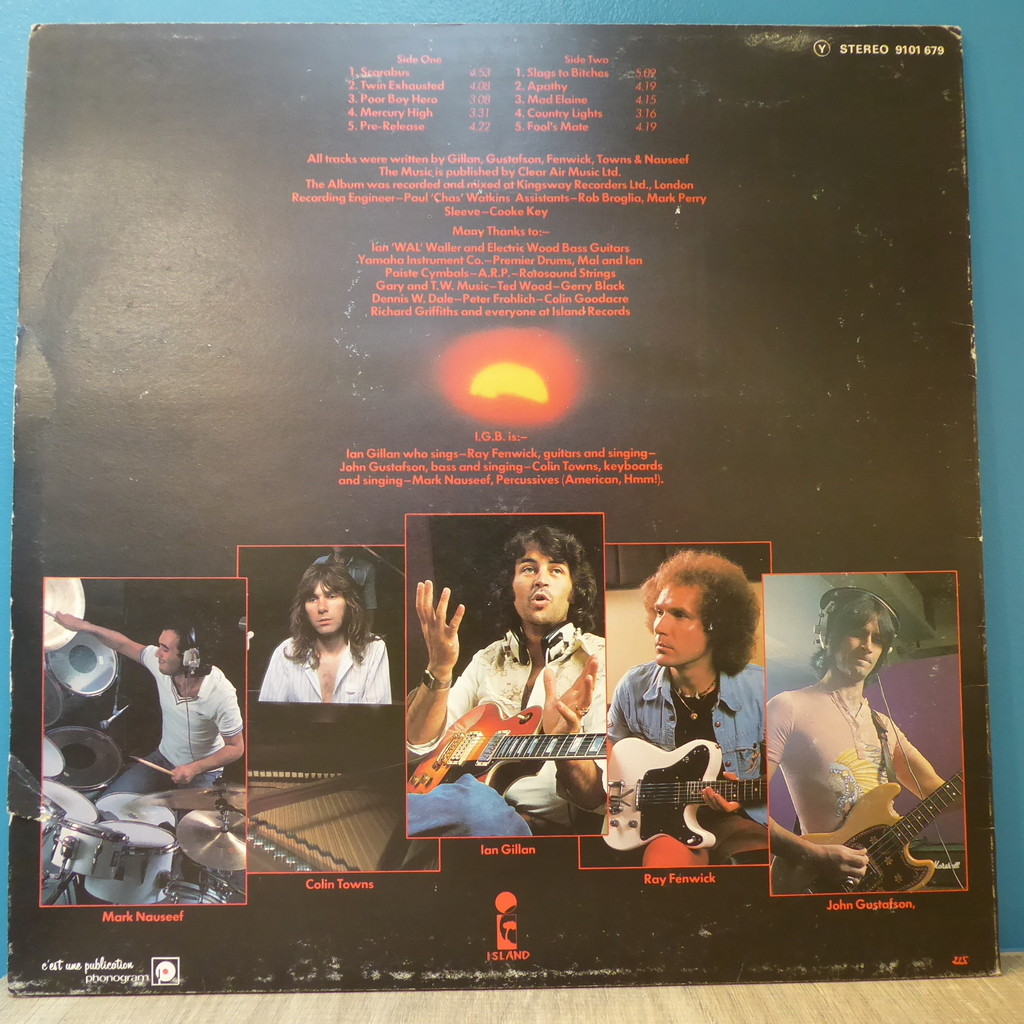 Album Tracks:

All songs written by Gillan, Towns, Fenick, Gustafson, Nauseef.

Side One:

Scarabus
Twin Exhausted
Poor Boy Hero

Gillan takes a look and processes the death of Elvis Presley, one of his childhood heroes.

Mercury High

Single with Mad Elaine as the A-side. Released in January of 1978. Did not perform well.

Pre-release
Side Two:

Slags to Bitches
Apathy
Mad Elaine

Single with Mercury High as B-side. Released in January of 1978. Did not perform well.

Country Lights
Fool's Mate
Reception and Review
Scarabus didn't have a huge splash when it was released. 1977 saw punk and disco coming to a rise and hard rock had fallen a little out of favor.
Mad Elaine/Mercury High single did not perform well being released in January 1978 getting lost in the post-Christmas time period.
A five-track single-sided sampler was released to radio stations featuring Scarabus, Twin Exhausted, Slags to Bitches, Mad Elaine, and Fool's Mate.
After the album release only Gillan and Towns would remain and they would reform as Gillan, focusing on the harder-rock direction they started with Scarabus.
In Child in Time Gillan says: "Although I was with fine musicians and great mates, the only thing they did not take seriously was rock 'n' roll, the whole group idea seemed to be about making music in a complicated and tricky way, instead of dealing with rock the way it should be — simple."
Gillan admits that he had "no real control over the band."
Nauseef would go on to work with Thin Lizzy, Gary Moore, and Phil Lynott solo.
Gustafson left to work with Gordon Gilstrap, who interestingly enough did an instrumental album called "The Peacock Party" which was based on the sequel to "The Butterfly Ball." Gustafson also worked with The Pirates and many other groups. Additionally he'd recorded a solo album called "Goose Grease" in 1976 which didn't see an official release until 1997.
Gillan speaks fondly of Gustafson, referring to him as one of his heroes from the Mersey Beats and complimenting his writing of the bass line on "Love is the Drug" by Roxy Music.
Ray Fenwick continued to be a prolific session guitarist.
Gillan tells a great story about Ray Fenwick being asked in Japan to sign a baby.
Island records, which had the rights to the Ian Gillan Band material, took advantage of Deep Purple's reunion in 1984 buy issuing a best of album in 1986 called "What I Did On My Vacation."
When Scarabus was released on CD it featured a nine-minute live version of "My Baby Loves Me." It featured Ian Gillan Band and Gillan material.
Gillan says that the critics seemed to like Mercury High, Twin Exhausted, and Slags to Bitches but that the band was having trouble shaking the "jazz fusion" description.
Island was not pleased with the sales for Ian Gillan Band. Part of the deal in leaving Island was that Gillan got to recover his catalogue and put it into Clear Air Music Publishing.
For Further Information:

CD liner notes by Michael Heatley
Listener Mail/Comments

Comments about the show? Things you'd like us to cover? We'd love to hear from you. Send us an email at info@deeppurplepodcast.com or @ us on Twitter, Facebook, or Instagram.