Disclaimer: The video used on YouTube is a byproduct of producing our audio podcast. We post it merely as a convenience to those who prefer the YouTube format. Please subscribe using one of the links below if you'd prefer a superior audio experience.

Subscribe at Apple Podcasts, Stitcher, Google Podcasts, Overcast, Pocket Casts, Anchor.fm, Breaker, PodBean, RadioPublic, Amazon Music, or search in your favorite podcatcher!
Thanks to Our Show Supporters – Three Ways To Show Your Support

The $25 "Super Trouper" Tier
The $20 "Shades of Deep Pockets" Tier
The $15 "Highball Shooter" Tier
The Turn it up to $11 Tier

Frank Theilgaard-Mortensen
Clay Wombacher
Mikkel Steen – NEW PATRON ALERT!

$10 "Some One Came" Tier
The Episode $6.66 Tier
$5.99 The "Nice Price" Tier
$5 "Money Lender" Tier

Greg Sealby
John Convery
Arthur Smith
German Heindl
Adrian Hernandez – Paypal
Kenny Wymore

Regardint Jesus Christ Superstar: "I just bought this album from my local record shop based on your review. I'm not big on musicals in general but the playing on this has won me over. "

$3 "Nobody's Perfect" Tier

Peter Gardow
Ian Desrosiers
Mark Roback
Anton Glaving
Will Porter

$1 Made Up Name Tier

Ells Murders
Spacey Noodles
The "Execrable" Leaky Mausoleum
Michael Vader
Stephen Sommerville The Concerto 1999 Fanatic – NEW PATRON ALERT!!

He's been listening to the Concerto 1999 since he was 2 and this is how he got into Deep Purple.
Thanks to our Brothers at the Deep Dive Podcast Network:
Thanks to the Patron Saint and Archivist of The Deep Purple Podcast:
Show Updates:

Comments from social media.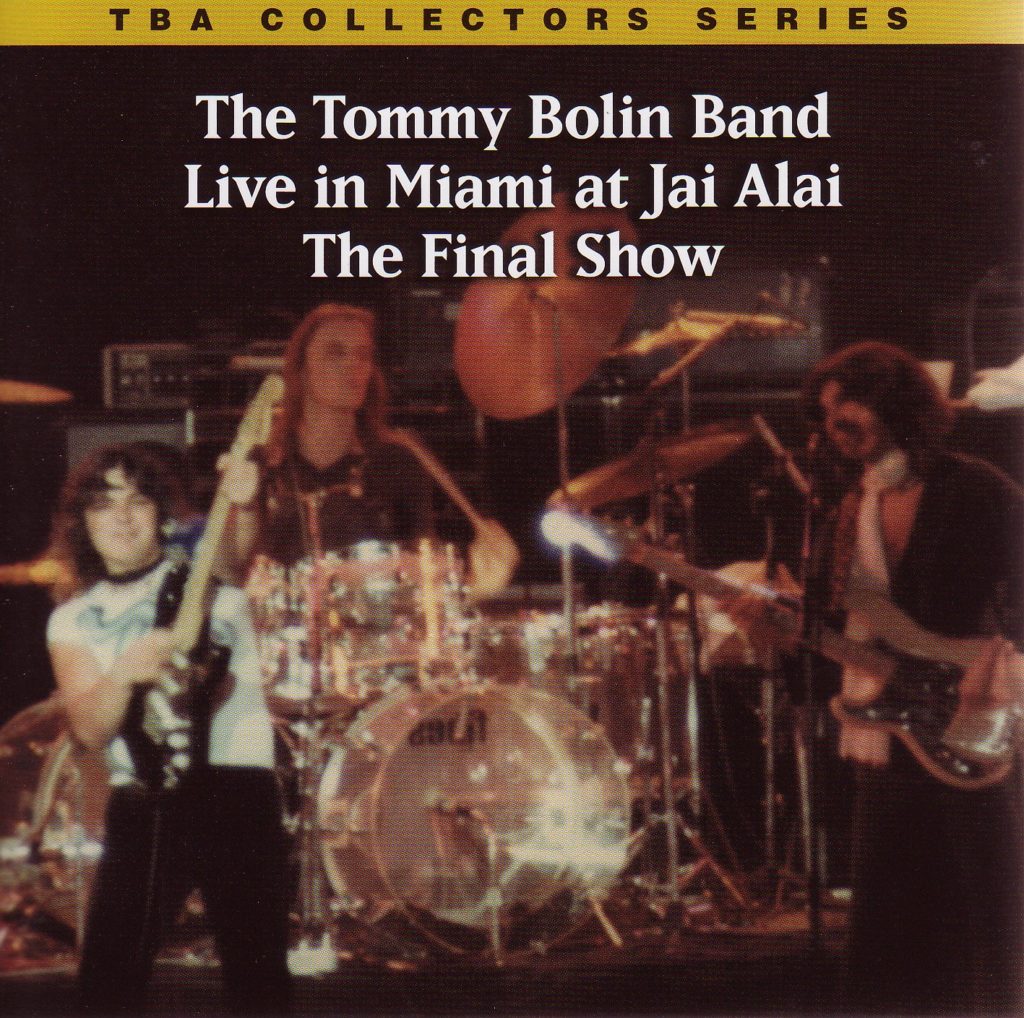 Jai-Alai Fronton
Profile:
Sports complex located in Miami, Florida. The venue hosted concerts during the 1960s and 1970s.
Contact Info:
3500 NW 37th Avenue
Miami, FL 33142
Sites:
Lead up to the Album:

THE ROLLING STONE MAGAZINE
February 26, 1976
BY DAVID RENSIN
Along with Jeff Beck, Keith Moon, Salvador Dali and 12 roadies, Bolin was named a correspondent in Ritchie Blackmore's divorce suit against his wife, Babs. As he tugged at a single large silver hoop earring and straightened his tinted hair, Bolin conceded nothing: " I was in a drunken stupor for four days and I passed out at her place. She was always having these parties. I never fucked her or nothing." Bolin's name has since been dropped from the suit.
After recording Private Eyes Tommy headed out on the road to tour. They played their first show on April 28, 1976 in Encinitas. At this point it's unclear that Bolin knew Deep Purple had broken up.
In May he played a show at Ebbets Field. "I have the best of both worlds," he said. "I can make money with Purple and be as artsy as I want on my own." As we've discussed previously, while Deep Purple had broken up it wasn't until later than Bolin and Hughes were made aware of this.
After leaving Deep Purple his long time girlfriend had left him, starting a relationship with Glenn Hughes.
Tommy reportedly pulled back a little on the tour and some fans reported disappointment when he gave some of his solos to Norma Jean Bell.
His drug use was increasing and decreasing night-tonight.
He verbally insulted record label executives at one show who were in attendance.
Shortly after he was dropped by Nemperor records and found a new home with Columbia.
The Private Eyes Lineup began the tour, Jimmy Haslip took over on bass with Johnnie Bolin on Drums up until October of 1976.
Norma Jean Bell was critical of Johnnie Bolin's drumming stating he didnt' have the same jazz style of previous drummers being more of a straight ahead rock drummer and Johnnie left the band.
In October Mark Craney took over on drums with Max Gronenthal taking over on keyboards.
The band played a show in Sioux City, Tommy's home town, on November 22 and had a rest there.
The next show was December 3, 1976 opening for Jeff Beck on the first date of a new tour.
Show at Miami Jai-Alai Fronton, a sports complex located in Miami, Florida. The venue hosted concerts during the 1960s and 1970s.
Personnel
Album Tracks:

Teaser
People People
You Told Me That You Loved Me
Drum and Guitar Solos
Wild Dogs
Post Toastee
After the Show

Tommy returned to the Newport Hotel after the show. He passed away in the early morning of December 4, 1976. The coroner's investigation found the death to be caused by an overdose of morphine, cocaine, lidocaine, and alcohol.
It's reported that his drug and alcohol abuse intensified to battle the depression he was suffering from as a result of his breakup with his longtime girlfriend Karen and financial concerns.
His funeral was held on December 10, 1976 in Sioux City and he was buried in his family's plot at Calvary Cemetery.
Karen Ulibarri returned from England and is said to have placed a ring on Tommy's finger that Jimi Hendrix had been wearing the day he died.
It's said that Deep Purple's manager had given the ring to Tommy as a gift and Karen had kept it safe because Tommy kept losing it.
For Further Information:

Listener Mail/Comments

Comments about the show? Things you'd like us to cover? We'd love to hear from you. Send us an email at info@deeppurplepodcast.com or @ us on Twitter, Facebook, or Instagram.