Disclaimer: The video used on YouTube is a byproduct of producing our audio podcast. We post it merely as a convenience to those who prefer the YouTube format. Please subscribe using one of the links below if you'd prefer a superior audio experience.
Subscribe at Apple Podcasts, Stitcher, Google Podcasts, Overcast, Pocket Casts, Anchor.fm, Breaker, PodBean, RadioPublic, or search in your favorite podcatcher!
Thanks to Our Patrons:
The $20 "Shades of Deep Pockets" Tier
The $15 Highball Shooter Tier
The Turn it up to $11 Tier
$10 "No One Came"
$5 Money Lender Tier

Clay Wombacher
Greg Sealby
Frank Theilgaard-Mortensen
Mike Knowles
Janne Juola – ONE TIME PAYPAL!

$3 Nobody's Perfect Tier

Peter Gardow
Ian Desrosiers
Mark Roback
Anton Glaving

$1 Made Up Name Tier

Ells Murders
Spacey Noodles
The "Blood-Curdling" Leaky Mausoleum
Michael Vader
One Time Donations available via PayPal:

Recurring payments are available or . . .
Donate to become an official episode producer and have your name/message read on the episode!
Thanks to our Brothers at the Deep Dive Podcast Network:
Thanks to the Patron Saint and Archivist of The Deep Purple Podcast:
Guest Host: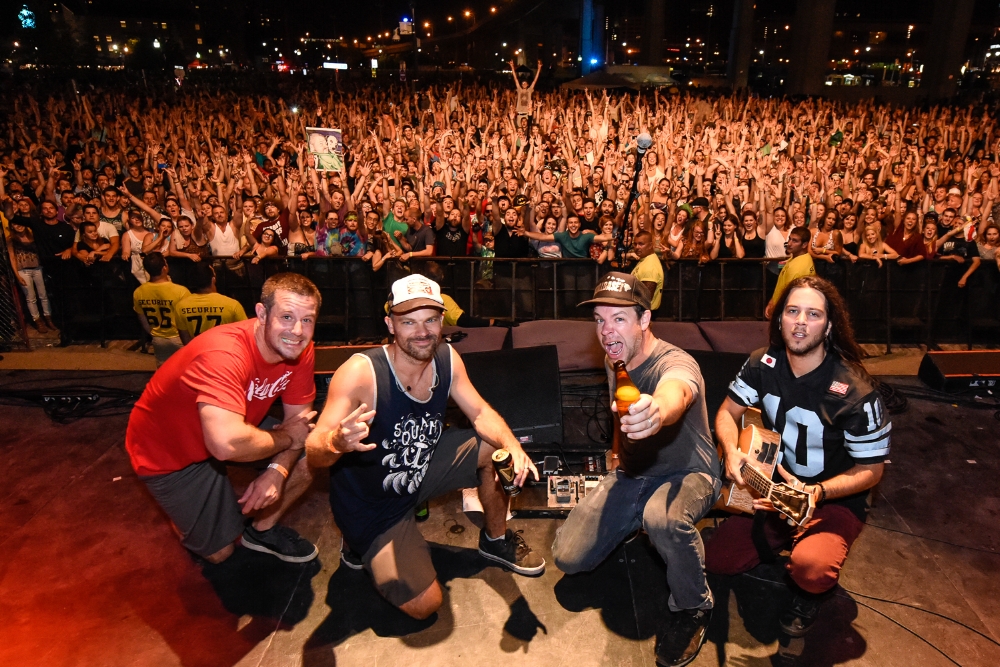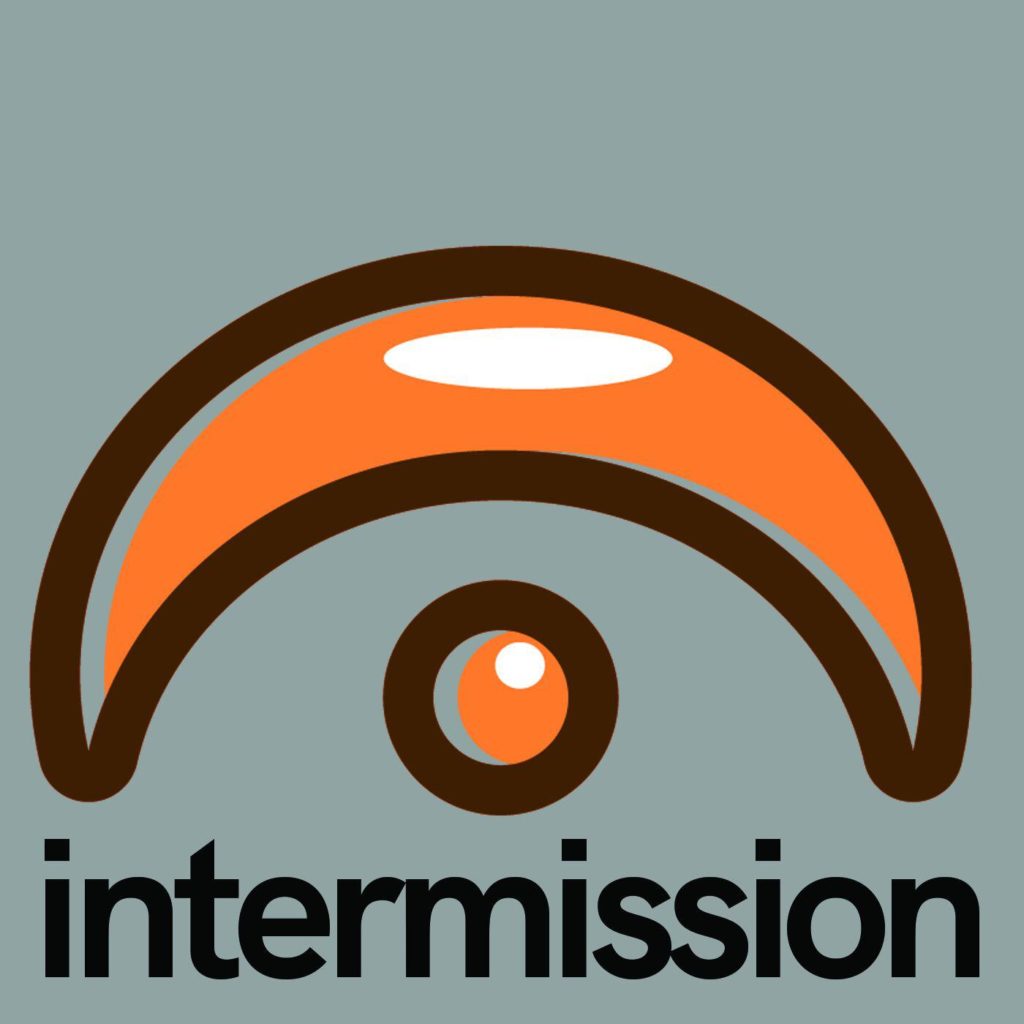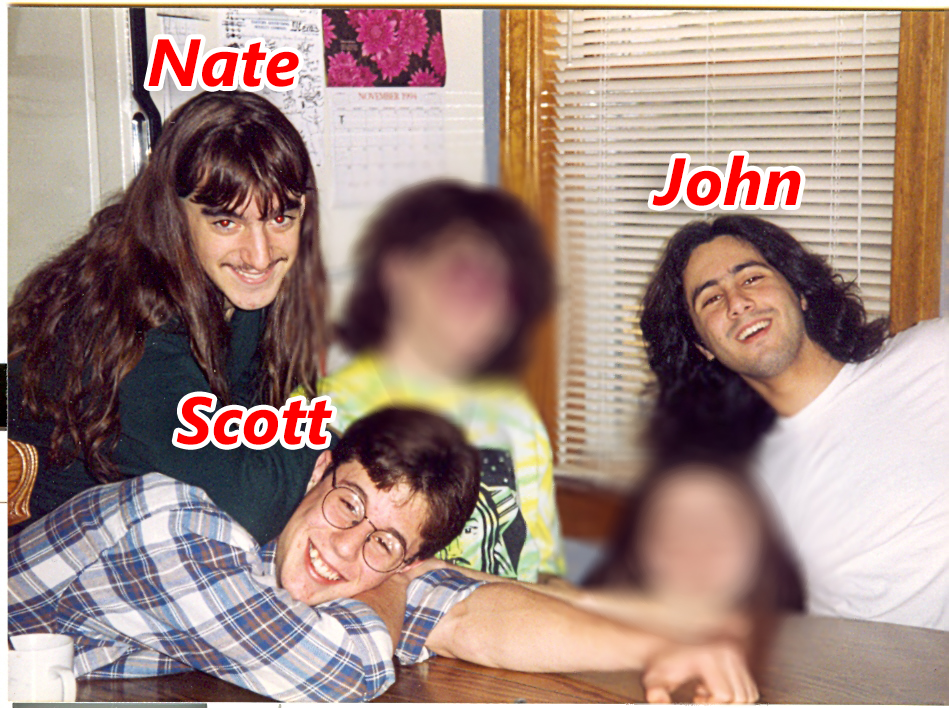 A Word from Our Sponsor:

Lead up to the Album:

A lot of information out there is incorrect about the getting together of the two. See Jörg's timeline below.
In interviews at the time, Plant expressed some derision at the guitarist's collaboration with Coverdale, referring to the project as "David Cover-version".
"David was really good to work with," Page noted. "It was very short-lived, but I enjoyed working with him, believe it or not."
Timeline (by Jörg Planer):

It was Rod McSween and not John Kalodner (as Wikipedia suggests) who brought them together.
March 1991: first meeting of DC and Jimmy in New York
Late March/April 1991: Sessions Incline Village/Lake Tahoe
First day of collaboration…two-track demos…'Absolution Blues' written the first day
Second day of collaboration…'Feeling Hot' written the second day; both considered it a great opener for their live show
Collaboration continues…typically from 10am-3pm daily…eight additional songs written and later recorded…Jimmy suggested they continue writing and recording together in Barbados
14 May 1991: Jimmy jam with Poison in Reno, Nevada
Summer 1991: Bass player Ricky Phillips (Bad English) and drummer Danny Carmassi (Heart, Montrose) join David and Jimmy
The collaboration continued while vacationing in Barbados…'Pride And Joy' written…it's working title was 'Barbados Boogie'
Summer 1991: It seems that Adrian Vandenberg around this time still had the impression, that Jimmy Page would be the replacement for Steve Vai in Whitesnake
October 1991: David and Jimmy start the recordings for the new album at Little Mountain Studio in Vancouver
October/December 1991: The working conditions there in Vancouver were not the best for DC and Jimmy, the studio was sold a number of times and both got ill…
Spring 1992: David and Jimmy move to Criteria Studios in Miami, FL. Duiring that session Jorge Casas (Miami Sound Machine) replaces most of the bass tracks recorded by Phillips.
Spring 1992: Around that time the projects also gets a name – LEGENDS
October / November 1992: Final recordings and mastering of the album at Abbey Road Studios in London, UK
February 1993: Pride & Joy (Radio promo only single) went straight to No. 1 in the Billboard Album Rock Tracks in the week ending February 27th 1993 and stayed there 6 weeks in a row…
March 11 1993: World premiere broadcast of the album at the Album Network
March 15 1993: The Coverdale / Page album is released in Europe. The North American release date is March 16, the Japanese one March 18.
In the UK the album reached No. 4 in the charts on March 27
In the United States it entered the Billboard 200 on April 3rd at No. 5…
The album sold less copies than expected. It needed 2 years in the US to get a Platinum certification for 1 Million sold units.
In Canada it reached Platinum (100.000 units) within two weeks.
"Shake My Tree" was the second promo from the Coverdale / Page album. The intro of "Shake My Tree" is based on a riff from Led Zeppelin days…
According to DC Coverdale / Page recorded 5 or 6 songs that didn't make it on the album. Some were mentioned in the press, three were shared by DC on his website and North C Radio more than 15 years ago (Saccharin, Good Love Bad Love, Southern Comfort)
Personnel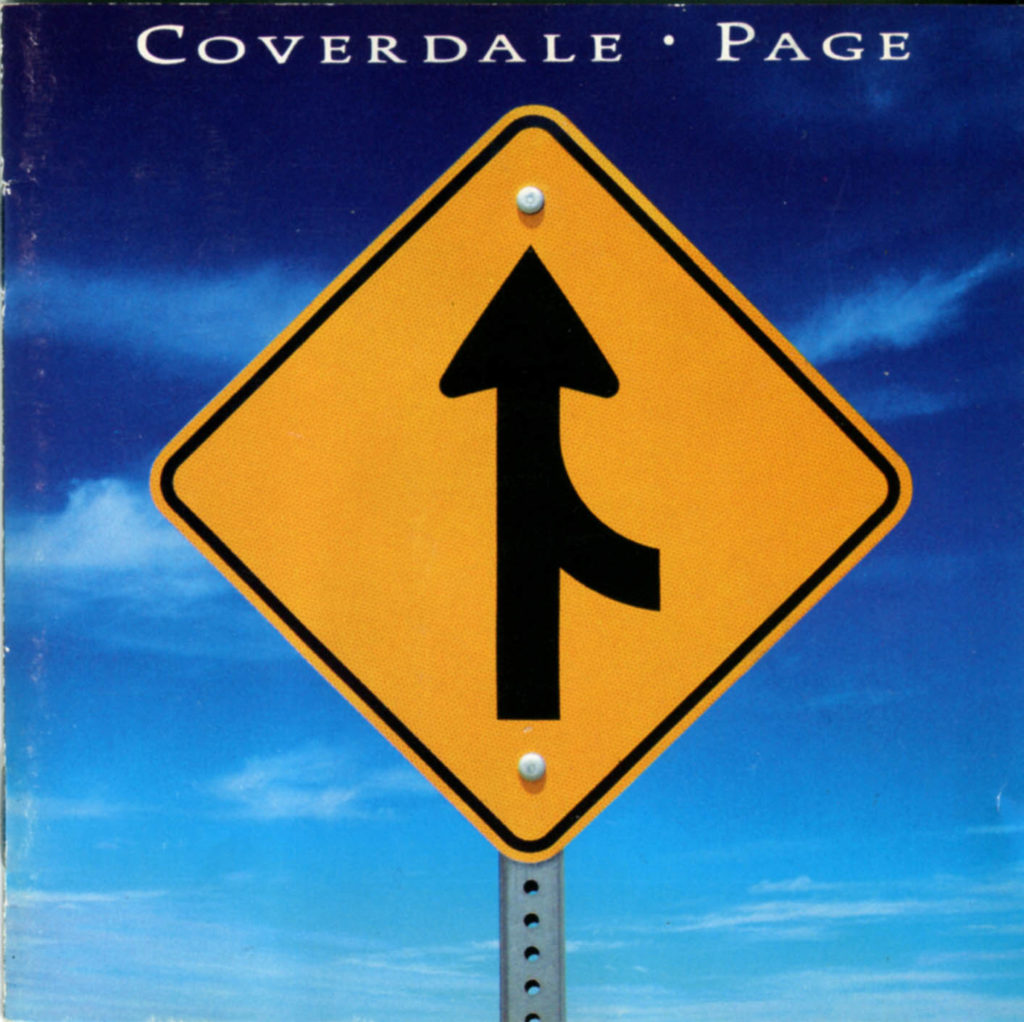 Album Art & Booklet Review

Art Direction, Design – Hugh Syme

Played keyboard on a number of Rush studio tracks.
Also did many covers for Rush albums as well as Toronto, Sammy Hagar, and Whitesnake (the 1987 album).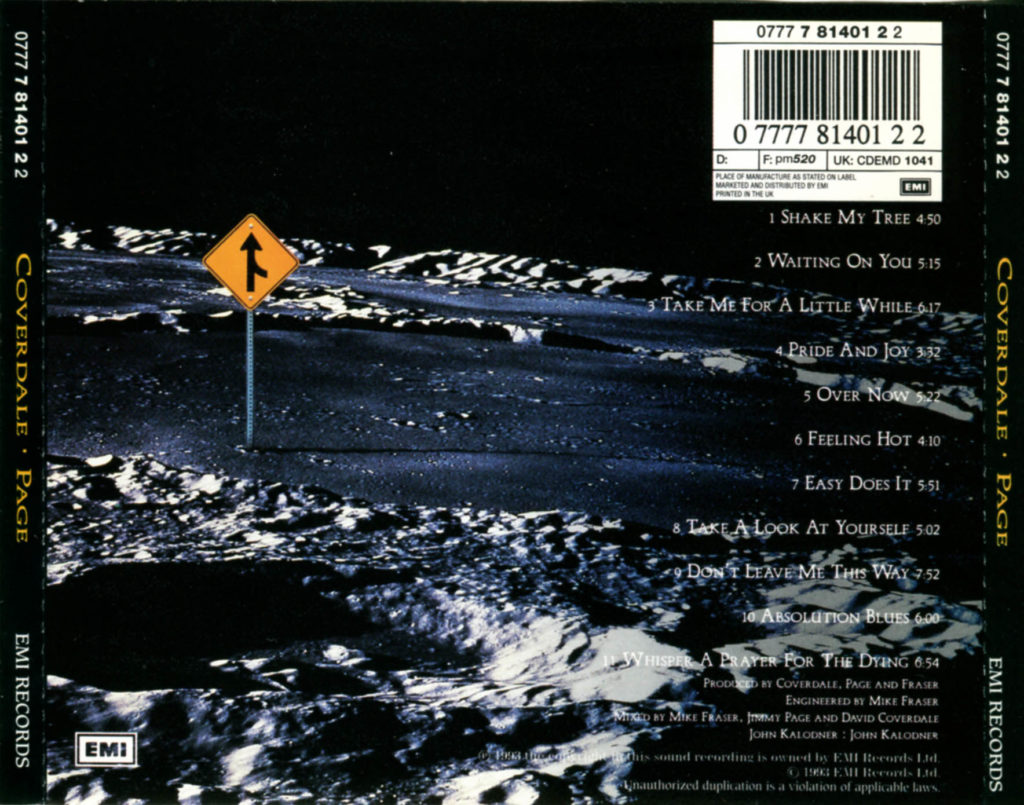 According to Coverdale, the traffic sign shown on the cover of the album signified "two roads joining to one road. Try to express unification or joining together."
Technical: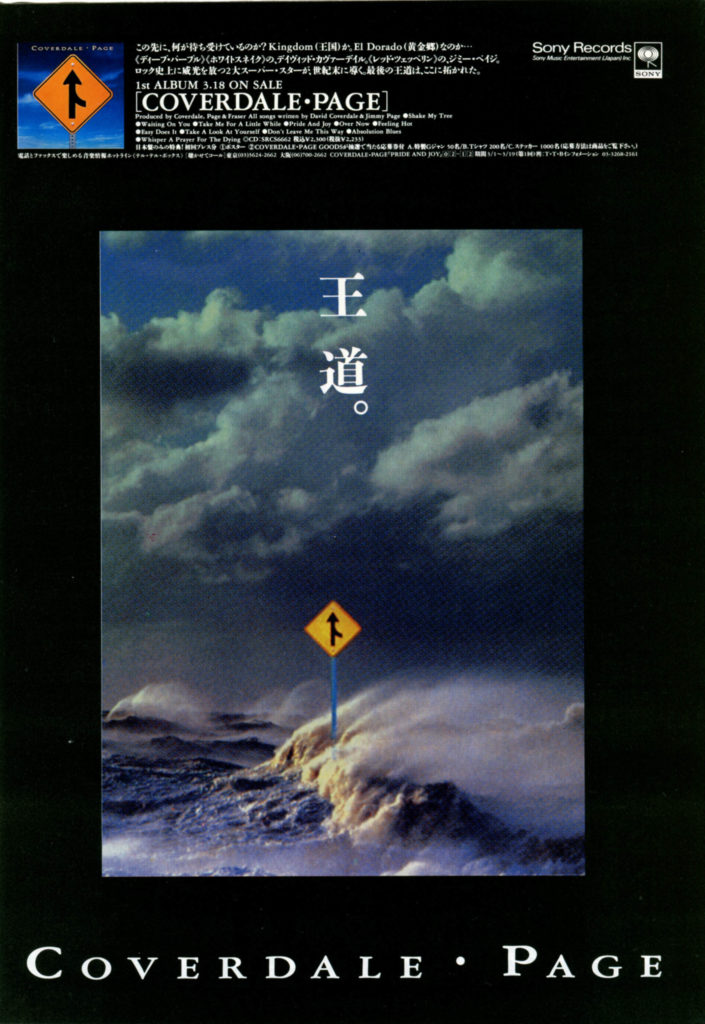 Album Tracks:
Timeline after release:
April 1993: A 45 dates US Summer tour with Extreme as support is announced
April 1993: Some of these tourdates made it into the press, the earliest one was Milwaukee July 2nd, the last one Denver Aug 17th. All were re-scheduled.
June 1993: The tour is now announced for an October start.
June 1993: UK single "Take Me For A Little While" (Japan July 29 and slightly different on December 2)
July 1993: Jimmy and David start rehearsals in London, UK
August 1993: The first October dates were announced, among them 3 in Florida. All of them were cancelled a month later.
August 1993: UK single "Take A Look At Yourself"
Late September 1993: The first shows of the Japanese tour are announced
In November they returned to Nomis Studio and began rehearsals for their upcoming 7-date Japanese tour the following month. Final rehearsals were held in L.A. in late Nov '93 and on into early Dec '93.
1993-12-14 Tokyo – First show of the tour
1993-12-15 Tokyo – The second Tokyo show
1993-12-17 Tokyo
1993-12-18 Tokyo – During the last Tokyo show they play "Rock'n'Roll" twice
1993-12-20 Osaka
1993-12-21 Osaka – The second show in Osaka
1993-12-22 Nagoya – The last show. A bit of "Whole Lotta Love" is included in "Shake My Tree".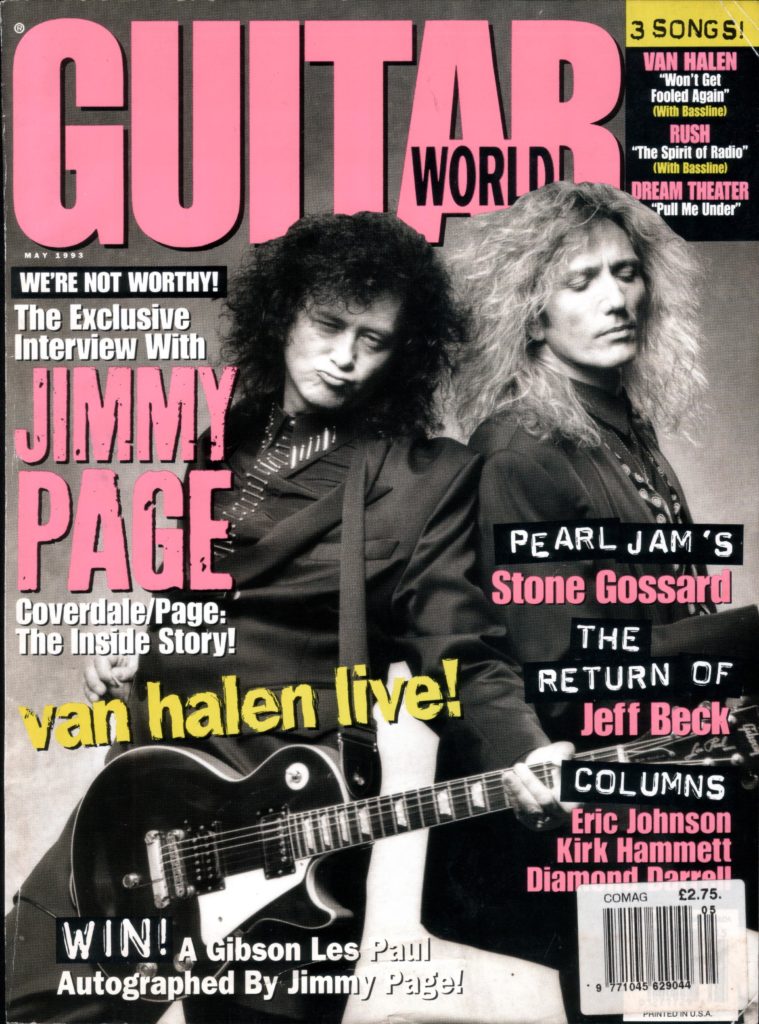 Reception and Review

Sales were respectable, especially in the UK and US, where the album went top 5. Critical reviews were also favourable, with Rolling Stone stating that "it may not be the second coming of Led Zeppelin, but it's close enough that only the most curmudgeonly would deny the band its due… Coverdale's bluesy howl has never been put to better use than against Page's guitar." Q magazine went further saying, "Excellent… this album screams classic from start to finish."[13]

The following review from RIP magazine, "Robert Plant is going to be seriously pissed when he hears this [album]",[14] and the poor reception and sales of Plant's album Fate of Nations; released around the same time, was apparently the catalyst for Page and Plant reuniting for an MTV Special, two albums and a tour.

In a March 2018 interview (which happens to be the 25th anniversary release of the album), on Eddie Trunk's SiriusXM radio show, Coverdale revealed plans to release a remastered box set version, with the possible inclusion of four or five previously unreleased tracks, that were written and recorded for the album, but didn't make the final cut.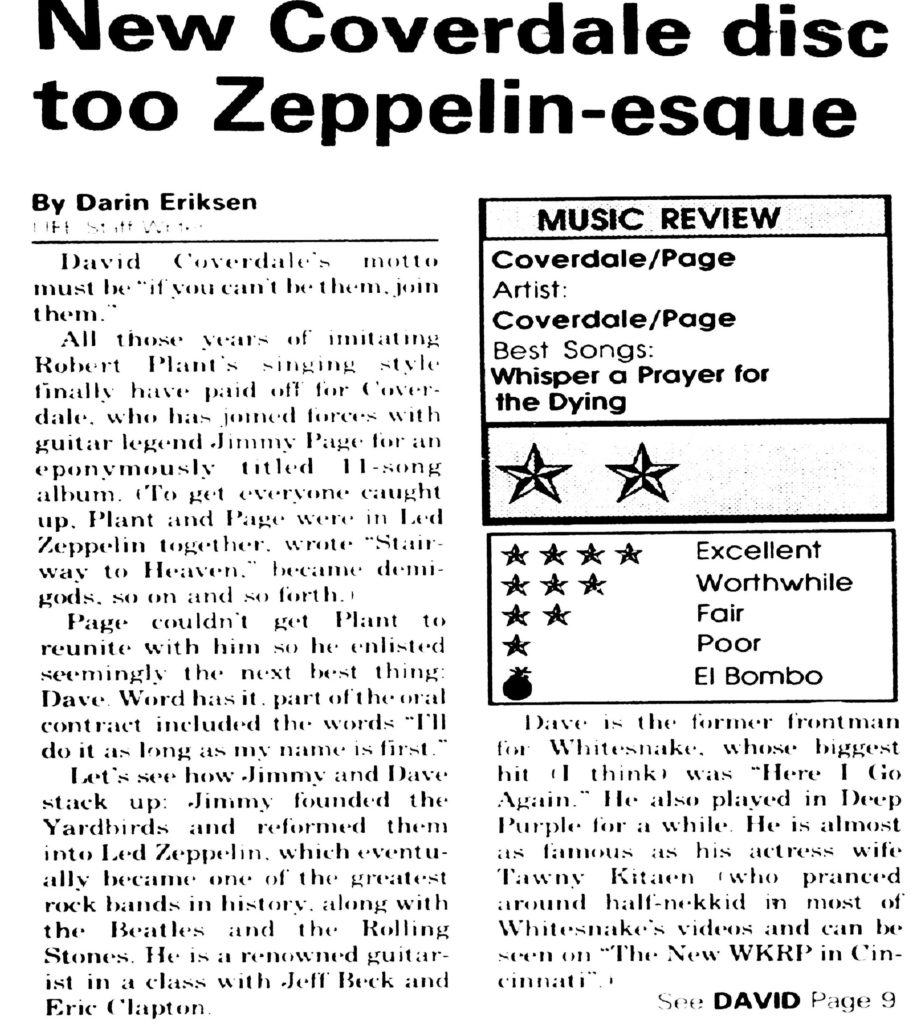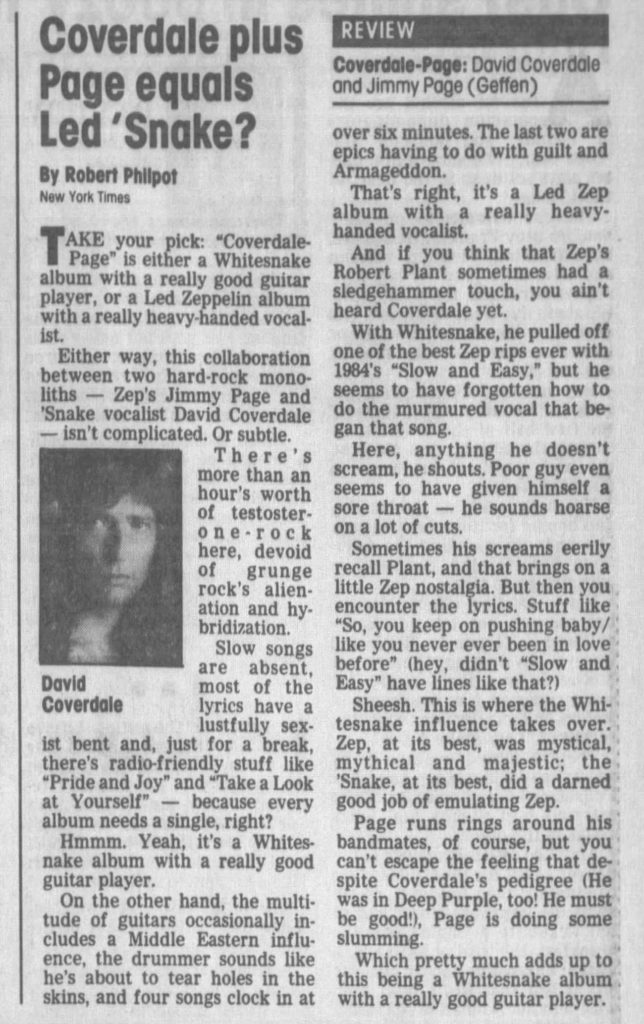 Listener Mail/Comments

Comments about the show? Things you'd like us to cover? We'd love to hear from you. Send us an email at info@deeppurplepodcast.com or @ us on Twitter, Facebook, or Instagram.