Disclaimer: The video used on YouTube is a byproduct of producing our audio podcast. We post it merely as a convenience to those who prefer the YouTube format. Please subscribe using one of the links below if you'd prefer a superior audio experience.

Subscribe at Apple Podcasts, Stitcher, Google Podcasts, Overcast, Pocket Casts, Anchor.fm, Breaker, PodBean, RadioPublic, or search in your favorite podcatcher!
Thanks to Our Patrons:

The $20 Tier
The $15 Highball Shooter Tier
The Turn it up to $11 Tier
$10 "No One Came"
$5 Money Lender Tier

Clay Wombacher
Greg Sealby
Frank Theilgaard-Mortensen
Mike Knowles

$3 Nobody's Perfect Tier

Peter Gardow
Ian Desrosiers
Mark Roback
Anton Glaving

$1 Made Up Name Tier

Ells Murders
Spacey Noodles
Leaky Mausoleum
Michael Vader
One Time Donations available via PayPal:

Recurring payments are available or . . .
Donate to become an official episode producer and have your name/message read on the episode!
Thanks to our Brothers at the Deep Dive Podcast Network:
Thanks to the Patron Saint and Archivist of The Deep Purple Podcast:
Show Updates:

Comments from social media.
John "Alzheimers" Mottola – John thought he only saw Deep Purple once but the ticket stubs tell another story . . .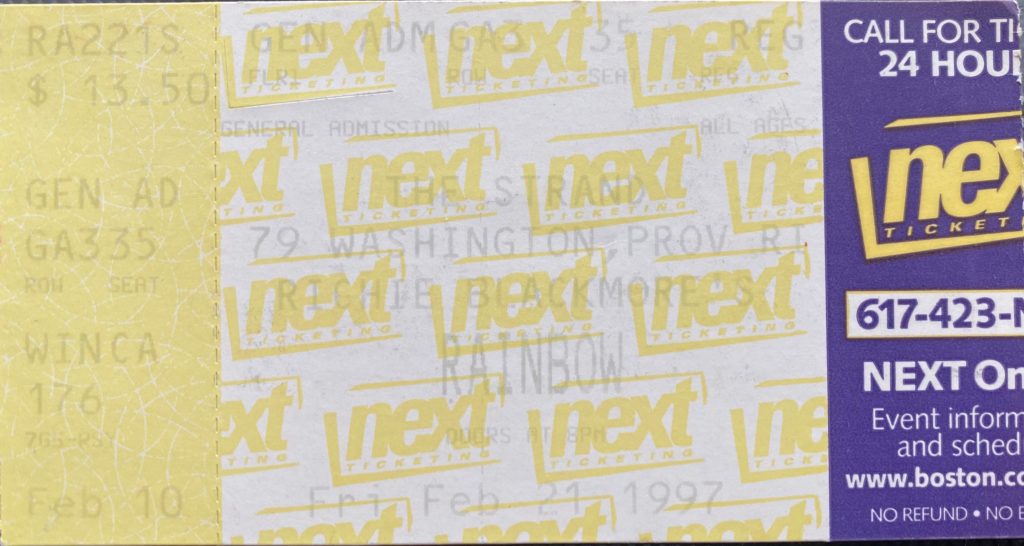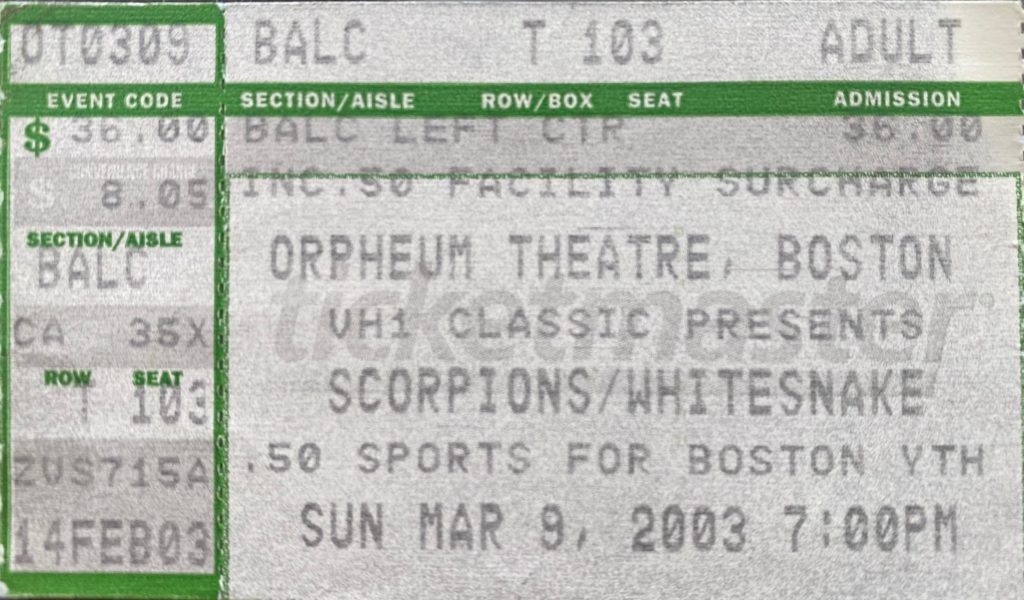 A Word from Our Sponsor:

Joe Lynn Turner & 10-10-345

October 4-10; A Bit of Lucre From Lucky Dog
Oct. 11, 1998
What do Larry Hagman from "Dallas," Isabel Sanford from "The Jeffersons" and Joe Lynn Turner from the rock group Deep Purple have in common?
They are all dogs. At least, they help play dogs in television commercials for the Lucky Dog Phone Company, the first brand AT&T has created in its 113-year history that does not actually mention AT&T.
There is a good reason for that. Since 1885, AT&T, the nation's largest communications company, has built an image based on trust, reliability, convenience and a sense of community (as in "Reach out and touch someone").
But the Lucky Dog campaign, which supports a new calling service called 10-10-345, is based on, well, good old greed.
Every day, AT&T will give away 345 prizes to people who use the service, plus a $1 million grand prize in January. Its market research found that people who like to save money with flat-rate services like Lucky Dog (a dime a minute, a dime to connect) also like sweepstakes.
The research may also have discovered something else: that a phone call is a basic consumer product rather than a high-tech way to improve someone's life. Maybe that is why the AT&T executive who invented Lucky Dog used to market Diet Pepsi.
For the record, Mr. Hagman is the voice of a bull mastiff, Ms. Sanford a basset hound and Mr. Turner a mutt. SETH SCHIESEL
Lead up to the Album:

This was their last album with the lineup of Hughes, Galley, Holland.
First album not produced by John Lodge of the Moody Blues who had produced the first two
Songs split evenly between Hughes solo compositions and Mel/Tom Galley compositions.
Personnel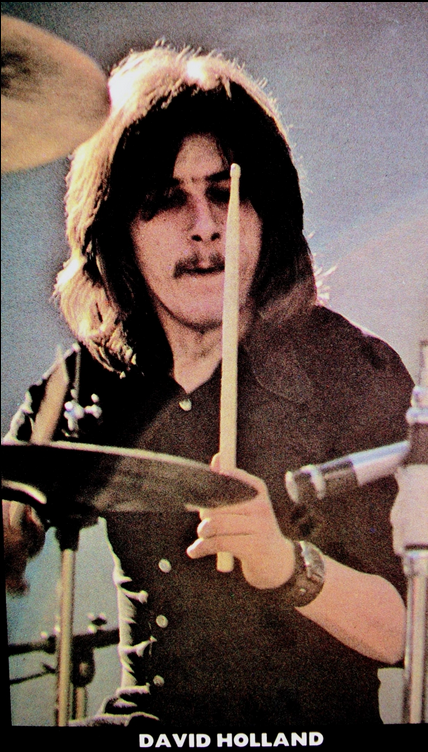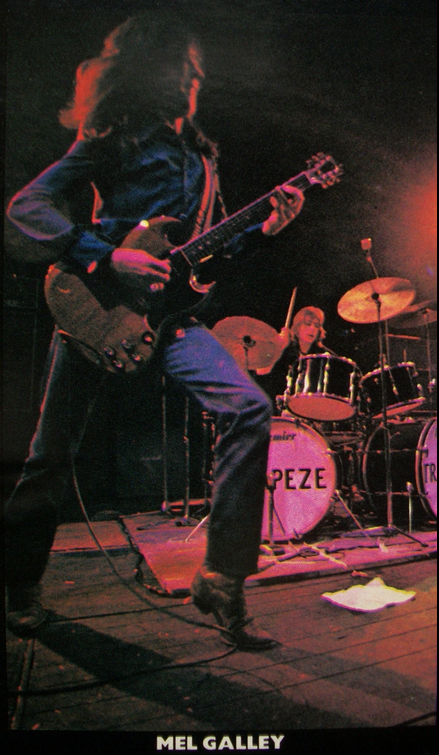 B. J. Cole – steel guitar on "Keepin' Time" and "Coast to Coast"

Prolific session musician with Elton John (plays on "Tiny Dancer"), Kiki Dee, Uriah Heep, Cat Stevens

Rod Argent – electric piano on "Coast to Coast", piano on "Feelin' So Much Better Now"

Played in a band called The Zombies, long solo career

Kirk Duncan – electric piano on "What Is a Woman's Role"

Played with The Moody Blues, The Spencer Davis Group

John Ogden – percussion on "What Is a Woman's Role"

Main credit, also played on Trapeze's "Hot Wire" album

Frank Ricotti – vibraphone on "Will Our Love End"

Very prolific session musician, played with Hans Zimmer, Mark Knopfler, Rick Wakeman, Oasis, Meat Loaf

Jimmy Hastings – alto saxophone on "Will Our Love End"

Played extensively with UK prog band Caravan,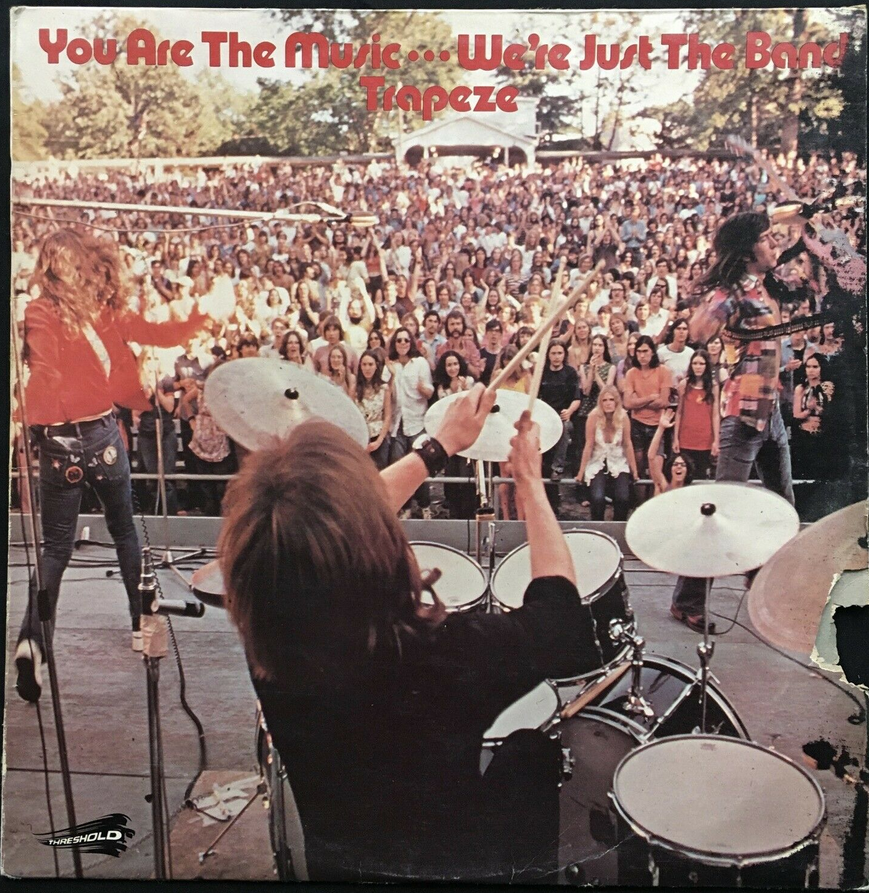 Album Art & Booklet Review

Photography By [Back Cover]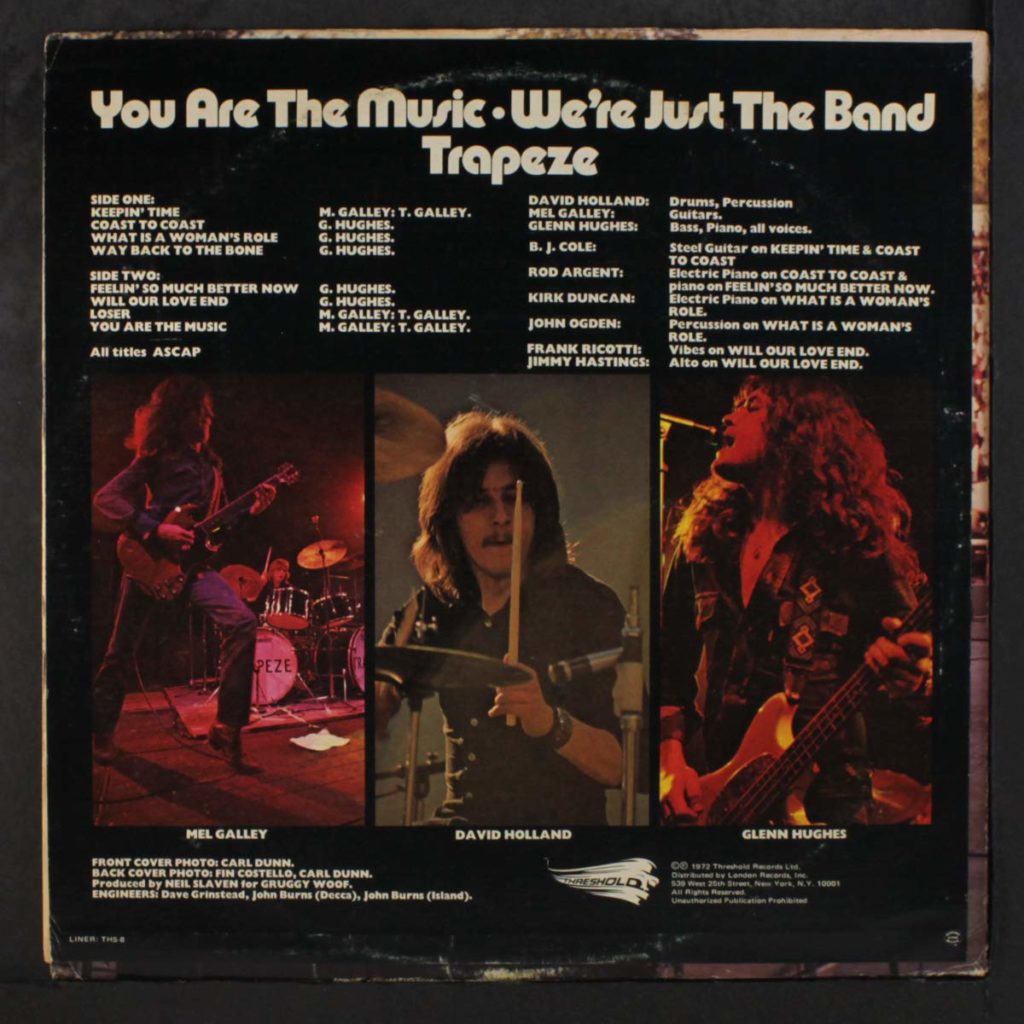 Technical:

Engineer

Dave Grinstead*

Worked with John Mayall, The Moody Blues, David Bowie

John Burns

Worked with Genesis, Traffic, Jethro Tull's first 3 albums

John Burns (2)

If one is incorrect it may be this one. Credits mostly start in late 70s. Says on his Discogs not to be confused with the other John Burns.

Producer – Neil Slaven

Nickname of Neil "The Curmudgeon" Slaven
Would produce later Trapeze albums post-Hughes "The Loser" and "The Final Swing"
Worked with John Lee Hooker, Otis Rush, Peter Green, and John Mayall
Album Tracks: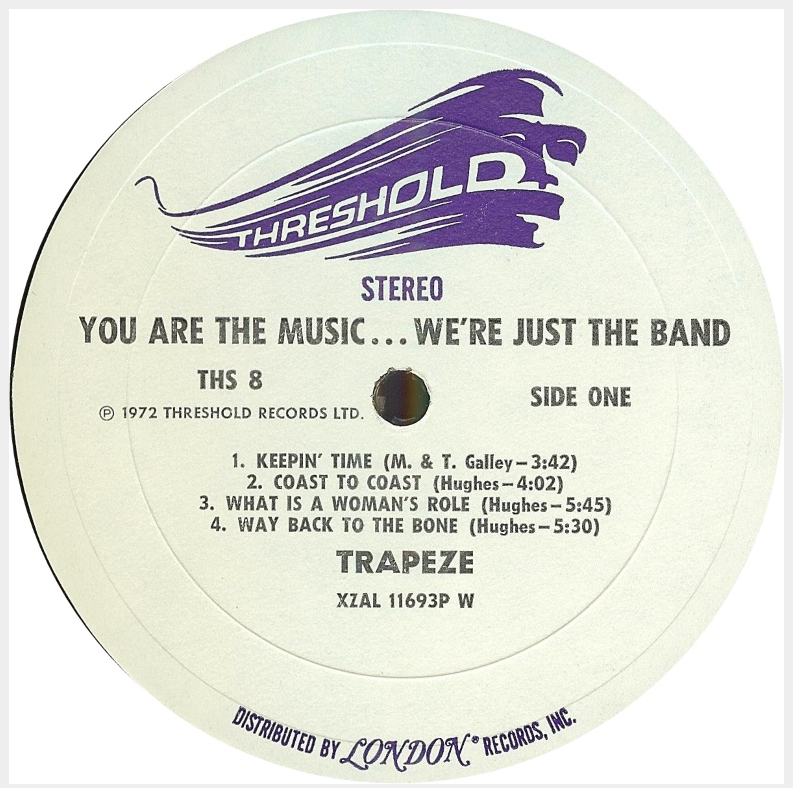 Side one:
Keepin' Time (M. Galley, T. Galley)
Coast To Coast (Hughes)
What Is a Woman's Role (Hughes)
Way Back To The Bone (Hughes)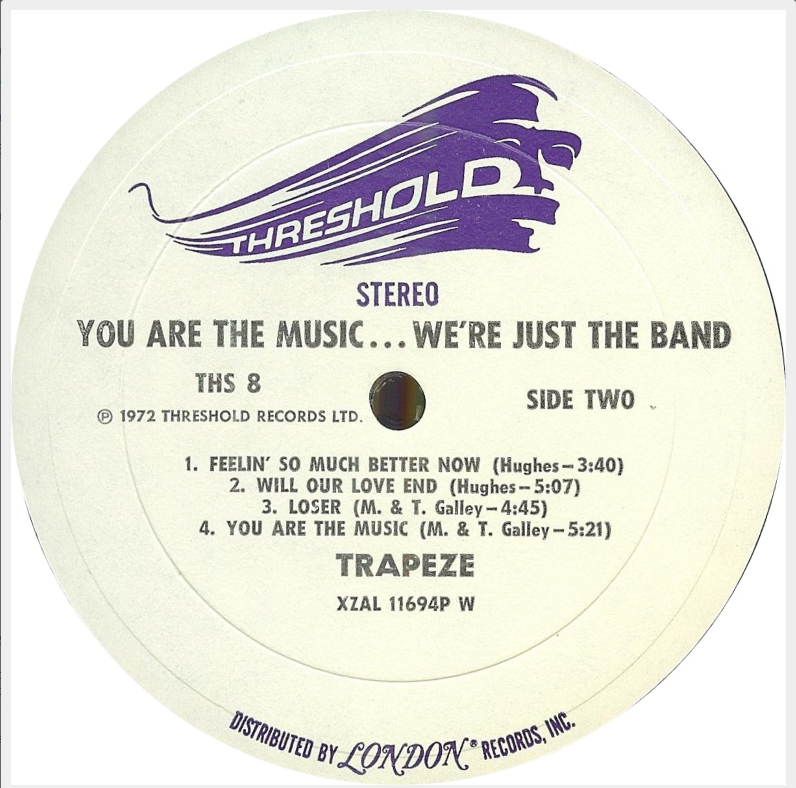 Side two:

Feelin' So Much Better Now (Hughes)
Will Your Love End (Hughes)
Loser (M. Galley, T. Galley)
You Are The Music (M. Galley, T. Galley)
For Further Information:

Listener Mail/Comments

Comments about the show? Things you'd like us to cover? We'd love to hear from you. Send us an email at info@deeppurplepodcast.com or @ us on Twitter, Facebook, or Instagram.