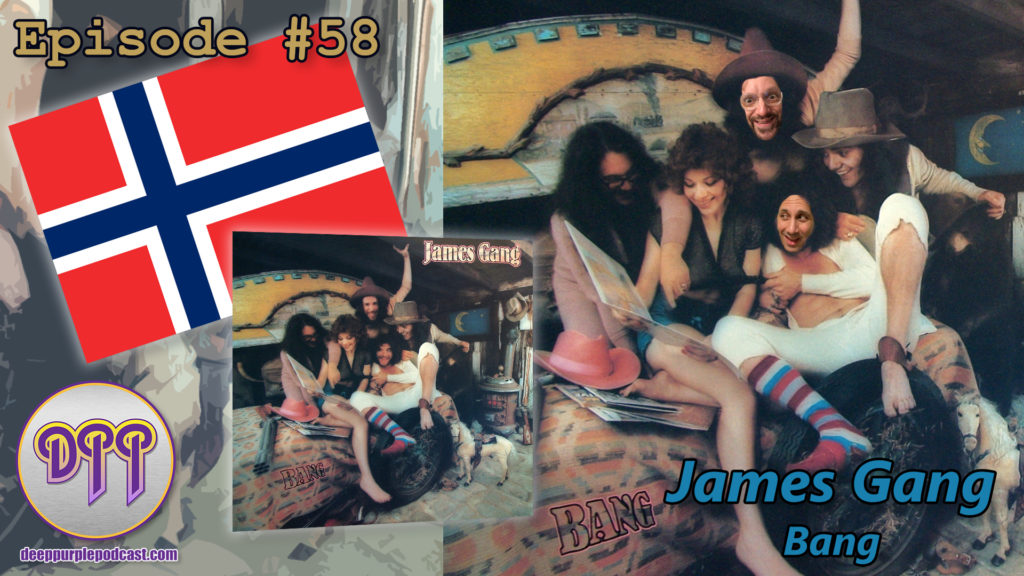 Disclaimer: The video used on YouTube is a byproduct of producing our audio podcast. We post it merely as a convenience to those who prefer the YouTube format. Please subscribe using one of the links below if you'd prefer a superior audio experience.
Subscribe at Apple Podcasts, Stitcher, Google Podcasts, Overcast, Pocket Casts, Anchor.fm, Breaker, PodBean, RadioPublic, or search in your favorite podcatcher!
Thanks to Our Patrons:

The $15 Highball Shooter Tier
The Turn it up to $11 Tier
$10 Super Trouper Tier – Changing to the "No One Came" tier
$5 Money Lender Tier

Clay Wombacher
Greg Sealby
Frank Theilgaard-Mortensen
Mike Knowles

$3 Nobody's Perfect Tier

Peter Gardow
Ian Desrosiers
Mark Roback
Anton Glaving

$1 Made Up Name Tier

Ells Murders
Spacey Noodles
Leaky Mausoleum
Michael Vader
One Time Donations available via PayPal:

Recurring payments are available or . . .
Donate to become an official episode producer and have your name/message read on the episode!
Thanks to our Brothers at the Deep Dive Podcast Network:
Thanks to the Patron Saint and Archivist of The Deep Purple Podcast:
Show Updates:

Comments from social media.
A Word from Our Sponsor:

Joe Lynn Turner & X-files
Lead up to the Album:

Previous to Tommy being in the band they'd been a power trio with Joe Walsh on guitar/vocals.
The band went through six other guitar players before Joe Walsh joined. Phil Gialombardo was on keys and vocals with a slight overlap with Joe Walsh taking over vocals.
Their first album had Tom Kriss on bass before Dale Peters joined for the remainder of the band's existence.
Jim Fox was the only original member that stayed throughout the band's history.
When Joe Walsh left they hired Dominic Troiano and Roy Kenner to take over guitar and vocals respectively. Both had been members of the Canadian band, Bush.
They did two albums with Troiano.
Drummer Jim Fox said that they weren't happy with the direction the band was going but Bolin joining gave them the energy they were looking for.
In interviews Jim Fox has noted that Troiano was a great guitarist but never really clicked with James Gang.
Walsh recommended Bolin. The group was familiar with him from his work in Zephyr. Later they would discover "Spectrum" and fall in love with that album as well.
Dominic Troiano was a great player but he had a strong R&B style that the others felt didn't work well with the band. He could play rock but his heart wasn't in it.
When Joe Walsh recommended Tommy that was pretty much good enough for the band.
Their road manager, Roland Paquin, picked up Tommy from the airport. As a joke he told Tommy that if he wanted the job he had to explain to the band how important R&B was to him and tell them that his favorite artist was Al Green. Jim Fox said in an interview that their jaws hit the floor when they heard this but they all had a good laugh.
Jim Fox said that Joe Walsh and Dominic Troiano could play anything. The difference was that Tommy could play it and mean it. The others could play it if it was requested.
Personnel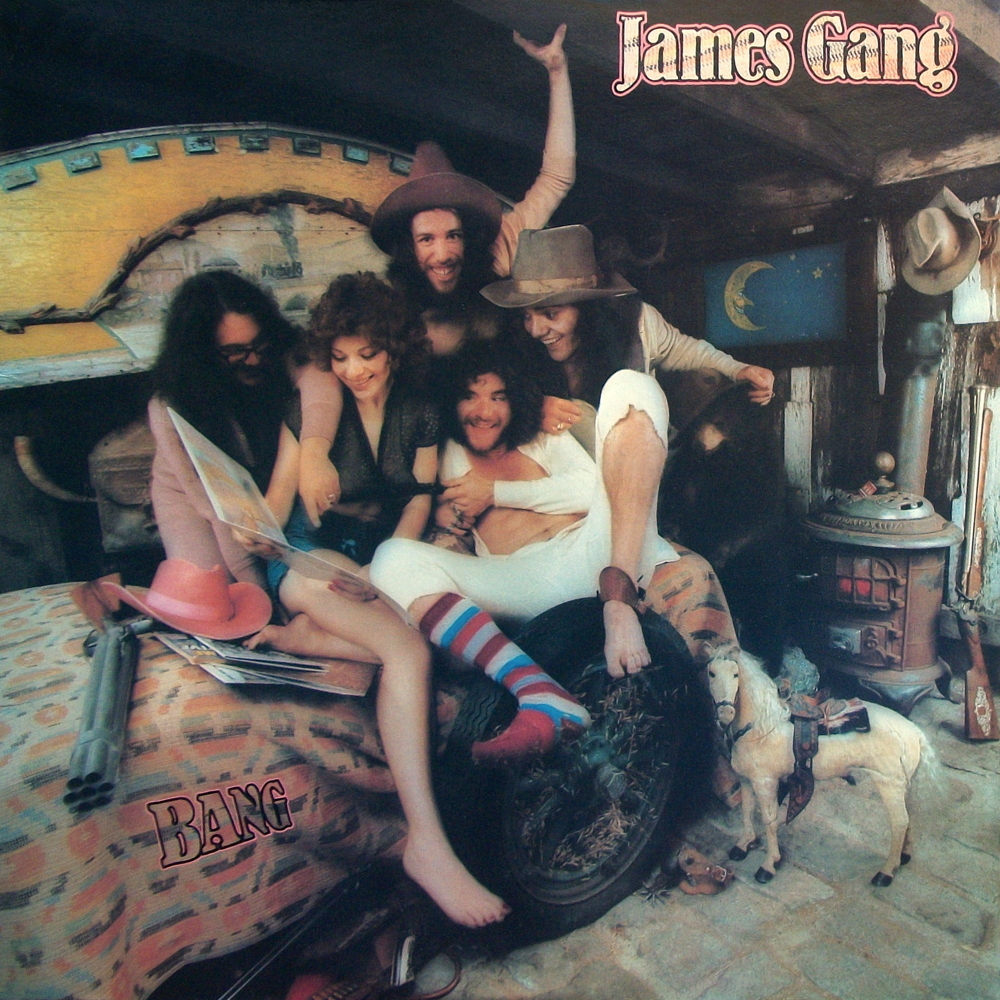 Album Art & Booklet Review

Art Direction, Design and Photography

David Larkham

Elton John, numerous albums, Van Morrison, etc.

Ed Caraeff

https://en.wikipedia.org/wiki/Ed_Caraeff
Bread, Tim Buckley, The Mothers of Invention's "Uncle Meat" album, Zappa's "Hot Rats"

Design – David Larkham
Photography By – Ed Caraeff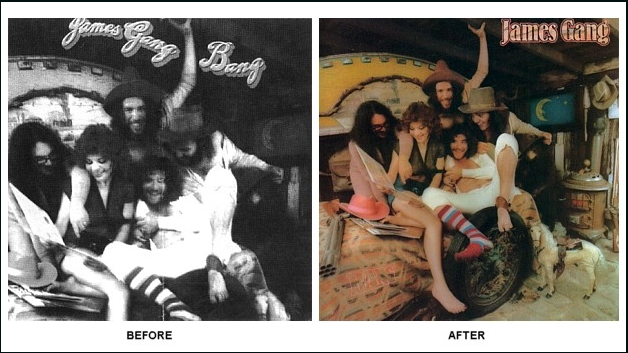 The original picture was of Domenic Troiano on the right. They couldn't reshoot the album cover because all the props had been disposed of so they simply added Tommy Bolin's face over Toiano's.
Technical:

Credits: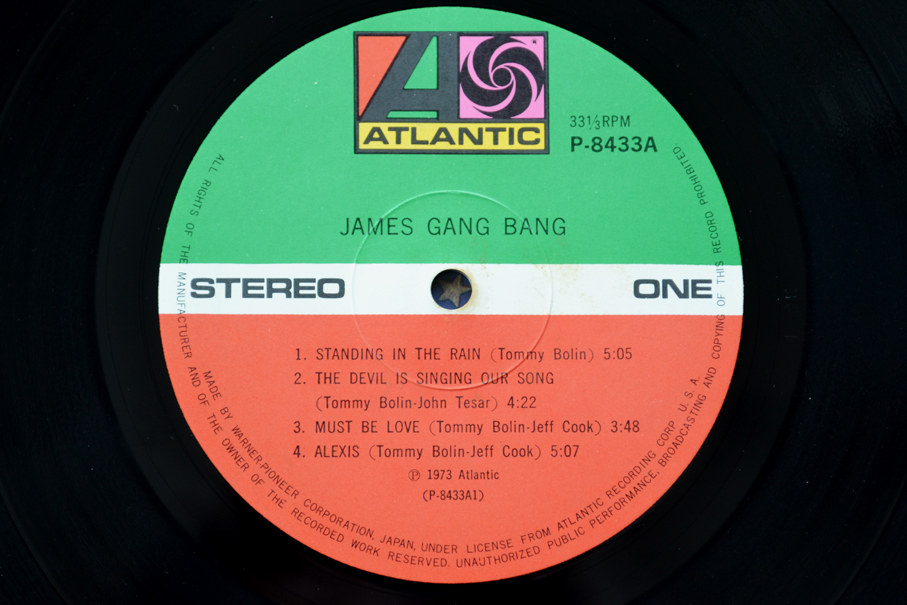 Album Tracks:
Side one:
Standing in the Rain

Written by Tommy Bolin
Tommy Bolin on backing vocals with Roy Kenner

The Devil is Singing Our Song

Written by John Tesar, Tommy Bolin

Must Be Love

Written by Jeff Cook, Tommy Bolin

Alexis

Written by Jeff Cook, Tommy Bolin
Tommy Bolin on lead vocals
Coverdale said in an interview that he'd wanted to record "Alexis" for "Come Taste The Band"
Side two:

Ride The Wind

Written by Roy Kenner, Tommy Bolin

Got No Time For Trouble

Written by John Tesar, Tommy Bolin

Rather Be Alone With You (A.K.A. Song For Dale)
From Another Time

Written by John Tesar, Tommy Bolin

Mystery

Written by John Tesar, Tommy Bolin
Jim Fox on piano
Bolin said in an interview that the song was originally over 10 minutes long but they reduced it down to 6 for the LP.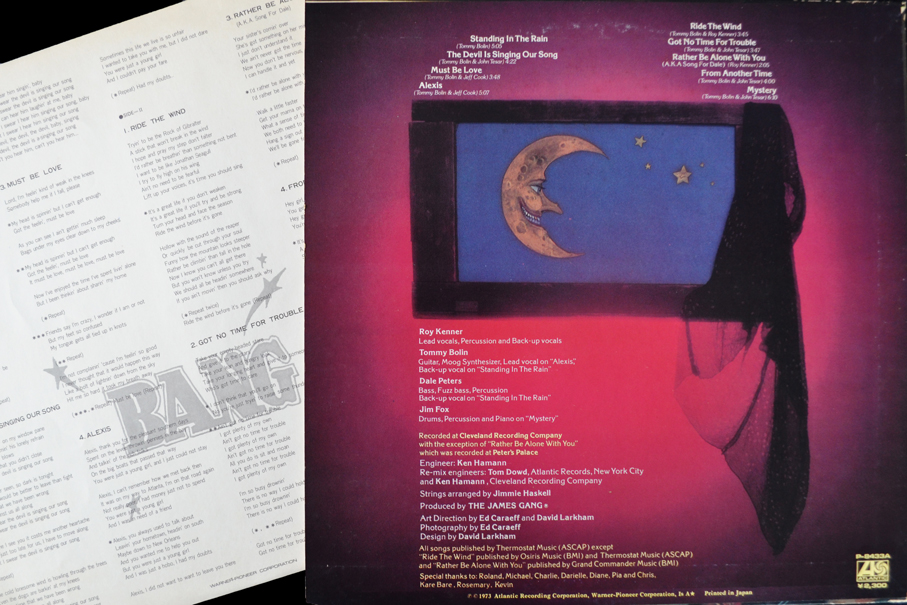 Reception and Review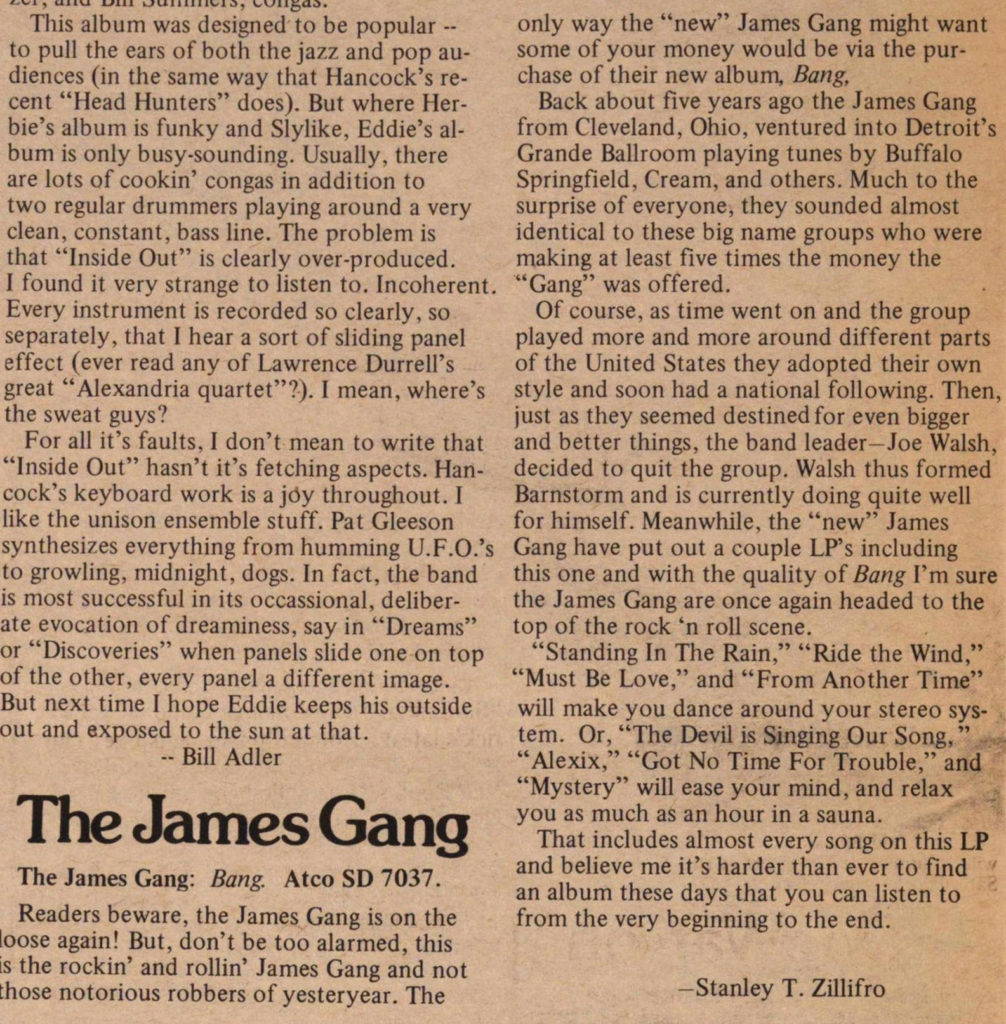 For Further Information:

Listener Mail/Comments
Comments about the show? Things you'd like us to cover? We'd love to hear from you. Send us an email at info@deeppurplepodcast.com or @ us on Twitter, Facebook, or Instagram.