Subscribe at Apple Podcasts, Stitcher, Spotify, Google Podcasts, Overcast, Pocket Casts, Anchor.fm, Breaker, PodBean, RadioPublic, or search in your favorite podcatcher!

Thanks to Our Patrons:

Clay Wombacher – $5 tier
Steve Seaborg (Alltheworldsastage.net) – $5 tier
Peter Gardow – $3 tier
Ells Murders – $1 tier
Spacey Noodles – $1 tier
Thanks to our Brothers at the Deep Dive Podcast Network:
Show Updates:

Comments from social media.
Did "Donkey Ride Dream" inspire "Honky Tonk Man"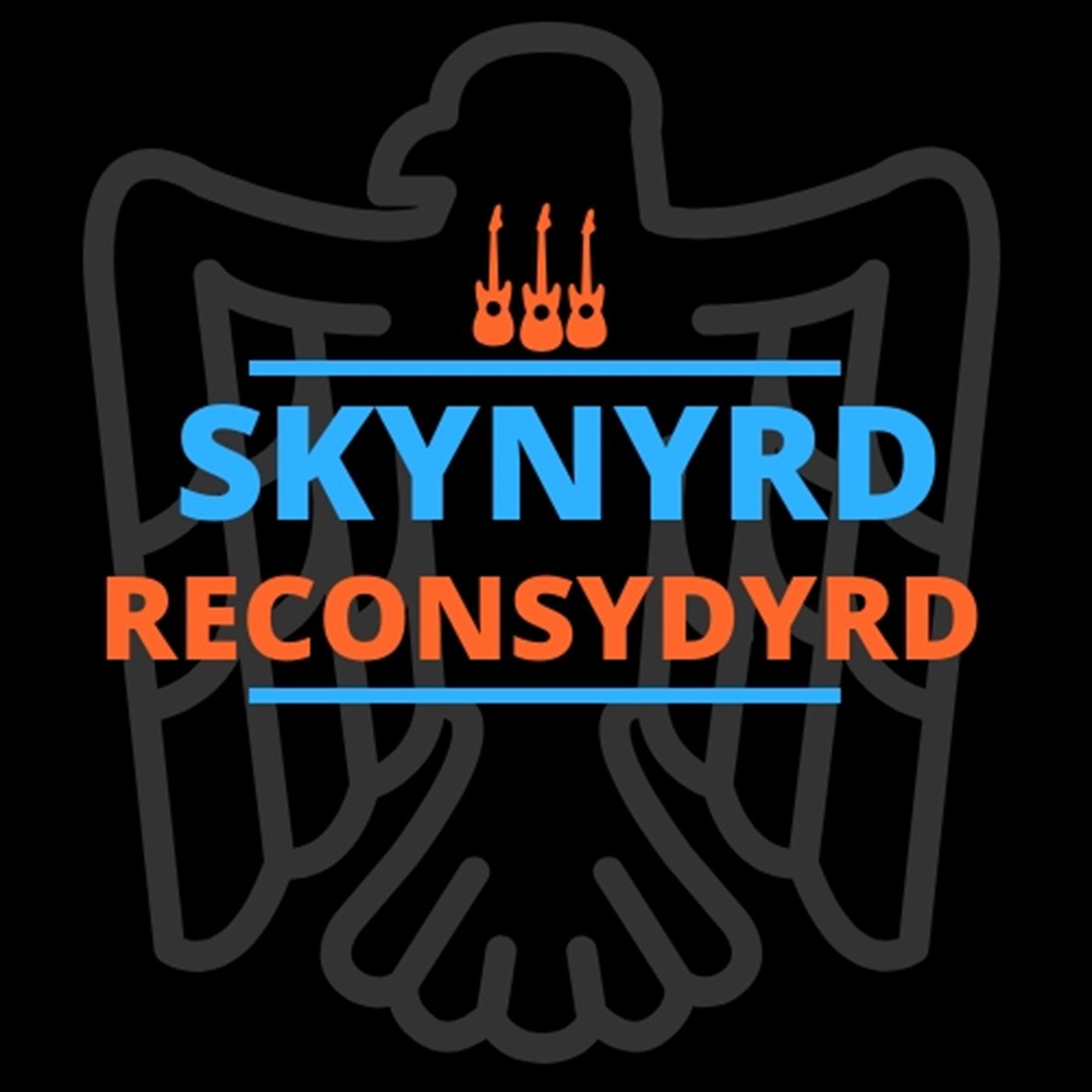 Nate hosted an episode of Skynyrd Reconsydrd which came out today. Check it out!
@jonatanhedlin on Instagram: "First episode I was worried going into, because I love this album so much. Luckily I was worried for no reason because you do get the magic that is Captain Beyonds first album."
Lead Up To Album & Writing:

With Cherkazoo Gillan shopped it around to Disney. Gillan stated on his Caramba Web site:

"a meeting in the '70s with all the senior people at Disney. I did a presentation at their studios in Hollywood and they were very enthusiastic. However, it coincided with a sea change of company policy and they were in production with Robin Hood, having decided to go back to classic stories as the basis for their films, due to bad figures on some recent contemporary stuff."

Fenwick remembered the Cherkazoo project (as written in Smoke on the Water by Dave Thompson, page 133-134):

"At the time, it was kind of strange. But it was one of those [projects] that you could see somewhere along the line, there was some connection."
Fenwick along with Moran would later be in in Ian Gillan Band. Monster in Paradise was gifted to Hard Stuff, John Gustafson's group, for their album "Bulletproof."

"Other Stories" Recorded in 1974.
Parts of this are demos he was working on with Dave Wintour (worked with Rick Wakeman) on bass, Andy Steele (Peter Frampton) on drums, and Bernie Holland on guitar.
After leaving Deep Purple Ian Gillan purchased De Lane Lea Studios renaming it Kingsway Recorders.
Apart from recording other acts he could use the studio whenever he was in the mood to get back to some music.
In Spring of 1974 he got to the studio to record the second half of this compilation, finishing up the rest of the tracks in the fall.
Album Lineup

Album Details and Analysis:

Trying To Get To You (Singleton/McCoy)

Based on the Elvis Presley version of the song.

Previously released version on a record called "For Gillan Fans Only" in 1980 which was given away free to accompany purchase of the "Glory Road" album release.
This version is produced by Roger Glover.

Ain't That Loving You Baby (Reed)

Written and recorded by Jimmy Reed.

Engineered by Martin Birch, Produced by Glover.

Driving Me Wild (Fast Take) (Gillan)

Engineered by Martin Birch, Produced by Glover.

Music in My Head (Gillan)

Mike Moran on keys
Dave Wintour on Bass
Andy Steel on Drums
Bernie Holland on guitar

You Make Me Feel So Good (Gillan/Holland/Moran/Steele/Wintour)

Would later be redone for "Child in Time."
Mike Moran on keys
Dave Wintour on Bass
Any Steel on Drums
Bernie Holland on guitar

She Called Me Softly (Gillan)

Mike Moran on keys
Dave Wintour on Bass
Any Steel on Drums
Bernie Holland on guitar

Driving Me Wild (Take Three) (Gillan)

Mike Moran on keys
Dave Wintour on Bass
Any Steel on Drums
Bernie Holland on guitar

You Led My Heart Astray (Gillan)
A Little Share of Plenty (Gillan)
Night and Day (Gillan/Holland/Moran/Steele/Wintour)
In The News . . .

John will be attending the October 9, 2019 Deep Purple show at the Mohegan Sun in CT.
Nate will be attending the October 18, 2019 Deep Purple show at the Rosemont Theater in Rosemont, IL. If you're attending give us a message on Twitter so we can say Hi.
When was he asked?

The Ultimate Guitar has quotes from an interview with Michael Schenker, in which he explains why he refused to join Deep Purple, Ozzy, Thin Lizzy, and Motorhead (spoiler: he didn't want to end up in somebody else's band).

I didn't go with Deep Purple, I didn't go with Ozzy Osbourne, I didn't go with Phil Lynott or Lemmy's Motorhead – you name them, they all asked me to join them, but I did not think that I was the right person for that because there was a reason why I didn't join the Scorpions, there was a reason why I left UFO.

Here endeth the fact and starteth the speculation.
One plausible theory is that his name was on the list of "acceptable replacements" for Blackmore, supplied to the band by Japanese promoters in order for the '93 tour not to be cancelled. If so, it is quite possible that inquiries were made before the deal was struck with Joe Satriani.

Interview: Glenn Hughes of THE DEAD DAISIES

ANTIHERO: Your rescheduled 'Glenn Hughes Performs Classic Deep Purple Live' UK tour will be going ahead in November – do you envisage doing a tour of Trapeze songs too one day?
Glenn Hughes: I'd love to! I'm getting communications from promoters about that. I would love to do that – it would be bigger in America and I could find people who adore Trapeze, like Billy Gibbons who's a huge Trapeze fan, so I don't think I'd have a problem finding someone to play it with, but I'm glad you mentioned that band because that's where it started for me and that's where I found my legs. I've been doing this for fifty years now and it's never going to really stop for me because I really love what I do and I love giving back to the people that follow my music.
This Week in Purple History . . .
October 14 through October 20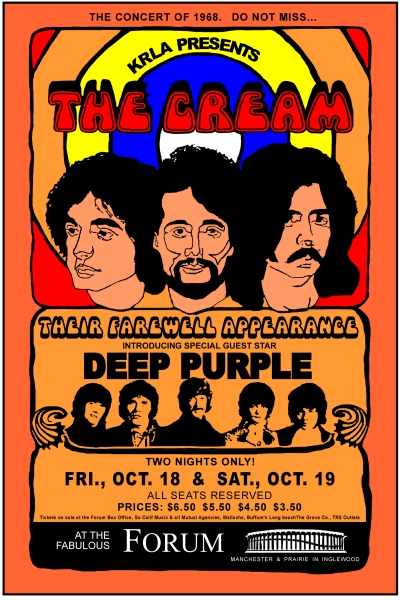 October 16, 1968 – Deep Purple play their first US show opening for Cream for their farewell tour

Video from show on October 18 – https://www.youtube.com/watch?v=TpmqIQlB4Lc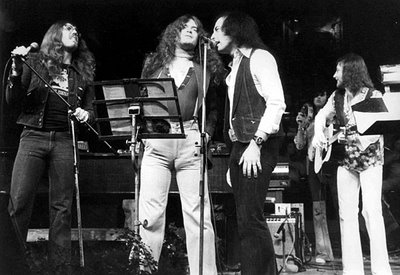 October 16, 1975 – The Butterfly Ball is performed live at the Royal Albert Hall

Great photo archive here: https://photofeatures.photoshelter.com/search?KW=Butterfly+Ball&I_DSC_AND=t&I_DSC=Butterfly+Ball+&I_USER_ID=U0000s1U9gi65hLg&_ACT=search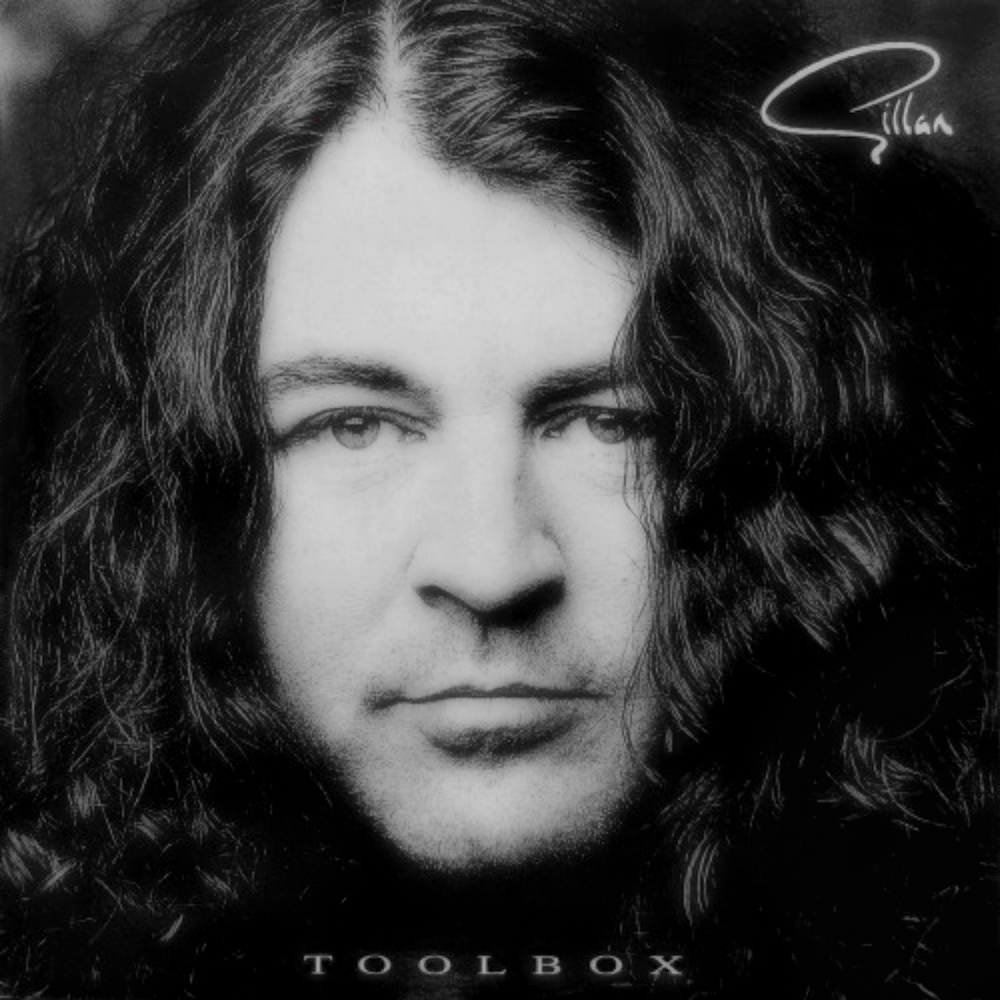 October 14, 1991 – Gillan releases Toolbox
For Further Information:
Listener Mail/Comments

Comments about the show? Things you'd like us to cover? We'd love to hear from you. Send us an email at info@deeppurplepodcast.com or @ us on Twitter, Facebook, or Instagram.