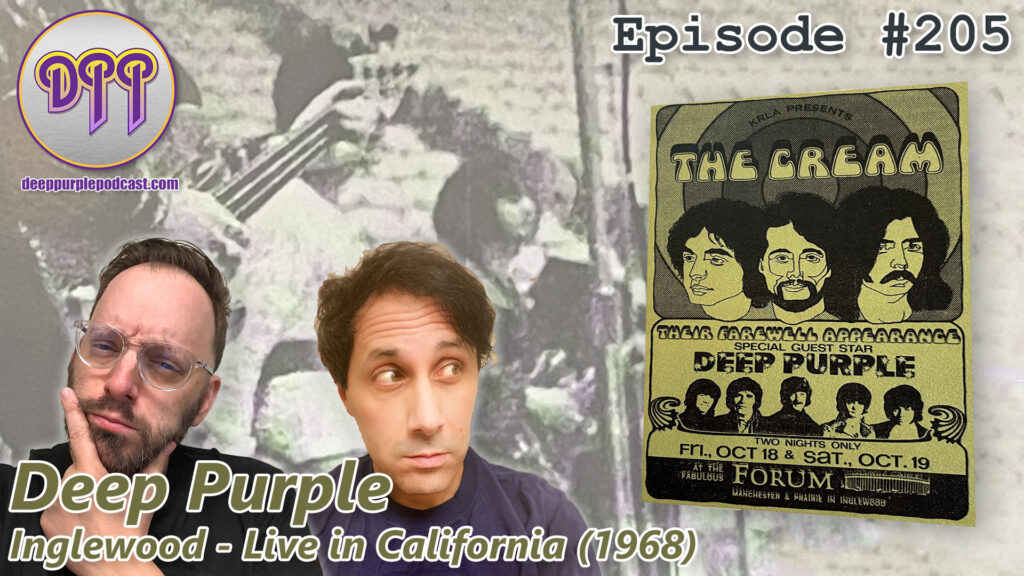 Subscribe at Apple Podcasts, Stitcher, Google Podcasts, Overcast, Pocket Casts, Anchor.fm, Breaker, PodBean, RadioPublic, Amazon Music, or search in your favorite podcatcher!

How To Support Our Show:

The Deep Purple Podcast is 100% listener supported and ad-free! If you receive value from our show please consider supporting us!

Brendan Ashbrook – Logo Designer

New Patron/Patron Upgrades:

Raff Kaff upgrades to the $5 tier!
Alan Begg upgrades to the £15 tier!

Hey Nate,
It just struck me, when you and John racked up your two hundredth episode, the amazing commitment that has meant.
And not a week missed either!!
I know you never reveal this kinda info but I know that a two hour episode is not two hours of work.
I do a couple of hours of online tutoring a couple of evenings during the week.
It's nominally an hour each session but the lesson prep can take three or four hours.
So I know there's much more to your pods than just taping a recording of a couple of knuckleheads chatting.
As for a tier name…..?
Well in British money it's now what we'd call fifteen quid so how about "Fifteen Squid" instead
Keep on keeping on
Alan "ain't too proud to" Begg

Michael Boyette joins us at the $3 "Nobody's Perfect" Tier!
Thanks to Our Executive Level Patrons:

The $25 "Uncommon Man" Tier
The £15 ""Fifteen Squird Tier

Alan "Ain't Too Proud To" Begg – PATRON UPGRADE!!!

The £10 "Good Doctor" Tier

Dr. Jill Breis
Dr. Mike Kattan

The Turn it up to $11 Tier

Clay Wombacher
Frank Theilgaard-Mortensen
Mikkel Steen
Will Porter

$10 "Some One Came" Tier

Ryan M
Jeff Breis
Victor Campos
"Better Call" Saul Evans
Deep Dive Podcast Network:

Check out our website to find other like-minded shows taking deep dives into individual songs, bands, and albums.

Lead up to the Concert:

The band was only about seven months old at the time of recording.
They had already had a huge chart hit with "Hush" and were preparing to go on tour for "The Book of Taliesyn."
Tetragrammaton worked hard to get them a US tour even though they were barely getting gigs in the UK at this point.
Tetragrammaton was looking for a British band along the lines of Hendrix or Cream to push in America and that's why they latched on to Deep Purple.
They had headlining dates as well as this gig opening for Cream who were in the midst of a farewell tour and not getting along very well.
The tour was a nineteen city farewell tour starting on October 4th, 1968.
An article in Disc reveals Deep Purple will receive £80,000 pounds to perform with Cream on their upcoming farewell tour in the US for the twenty shows
Plans were then changed so that Deep Purple could finish their album The Book of Taliesyn. Most of it had been completed but ther was at least one song that wasn't recorded until the beginning of October.
They arrived in Los Angeles on October 15, 1968. Jon Lord, in an interview with Chris Charlesworth: "It was a warm evening and there were palm trees everywhere. It seemed like paradise to us coming from our bedsits in cold England."
Prior to the gig, on the 17th, The band had a famous performance on The Dating Game where Jon Lord was later a contestant.
Recorded at The Forum or The "Fabulous" Forum in front of 16,000.
Performance was on October 18, 1968. Opening for Cream as part of their farewell tour.
Someone at the Tetragrammaton decided to try out this new recording device during the show to record Deep Purple.
The show was set to be recorded by Deep Purple's US record label, Tetragrammaton Records. They recorded a video from the audience with a Sony ½ inch reel-to-reel video and audio recorder with an open aire microphone. The video quality ended up being very low but the audio sounded very good. When Warner Bros. Records took over Tetragrammaton the original video was thrown away. Many years later it was recovered and The Deep Purple Appreciation Society transferred the audio portion for a CD release.
This video technology was cutting edge and was not really done properly.
There is a restored video available on YouTube though the quality is still pretty poor: DEEP PURPLE – Inglewood 1968 (RESTORED VERSION) RARE
There is so little live recording of Mark 1 that this is a rare glimpse into their live act.  The only other real known recordings are are some of the BBC sessions and only one other full show from 1969.
This is likely the be the earliest recorded show by Mark 1 and likely the only video of a full show.
At this point Deep Purple had performed fewer than 30 live shows. If my calculations are correct this would have been their 27th live performance.
Simon Robinson points out in the liner notes that at this point Ritchie didn't have a lot of experience being in a band being mostly a studio guy and playing some shows with other acts.  It can be noted that Jon Lord tends to take more solos than Blackmore at this point.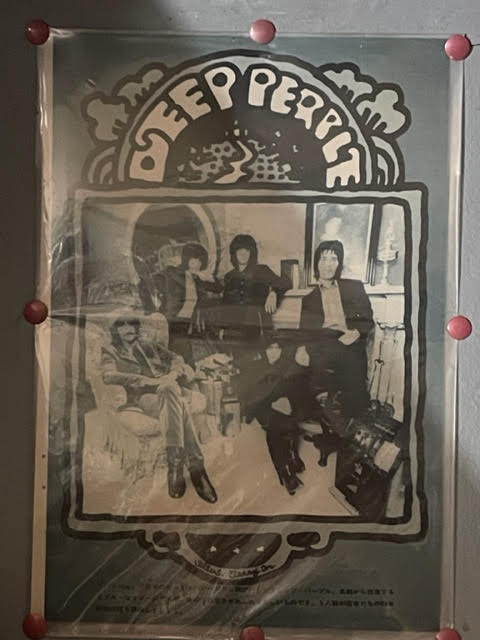 Thanks to Our Core Level Patrons:

The $7.77 KeepItWarmRat Tier
Richard Fusey
The $6.99 "New Nice Price" Tier
The Episode $6.66 Tier

Steve Coldwell
Arthur Smith
Anton Glaving

The $6.65 "Almost Evil" Tier
$5.99 The "Nice Price" Tier

Robert Smith
Peter from Illinois
Michael Bagford
Karl Hellberg

The 60 Kroner "Scandinavian Nights" Tier

Zwopper The Electric Alchemist
Knut Morten Johansen –

$5 "Money Lender" Tier

John Convery
German Heindl
Adrian Hernandez
Jesper Almén
Oleksiy The Perfect Stranger Slyepukhov
James North
Mark Hodgetts
Will Porter
Kev Roberts
Percival Frequency
Scott Zerns
Cynthia Dube
Raff Kaff – PATRON UPGRADE!!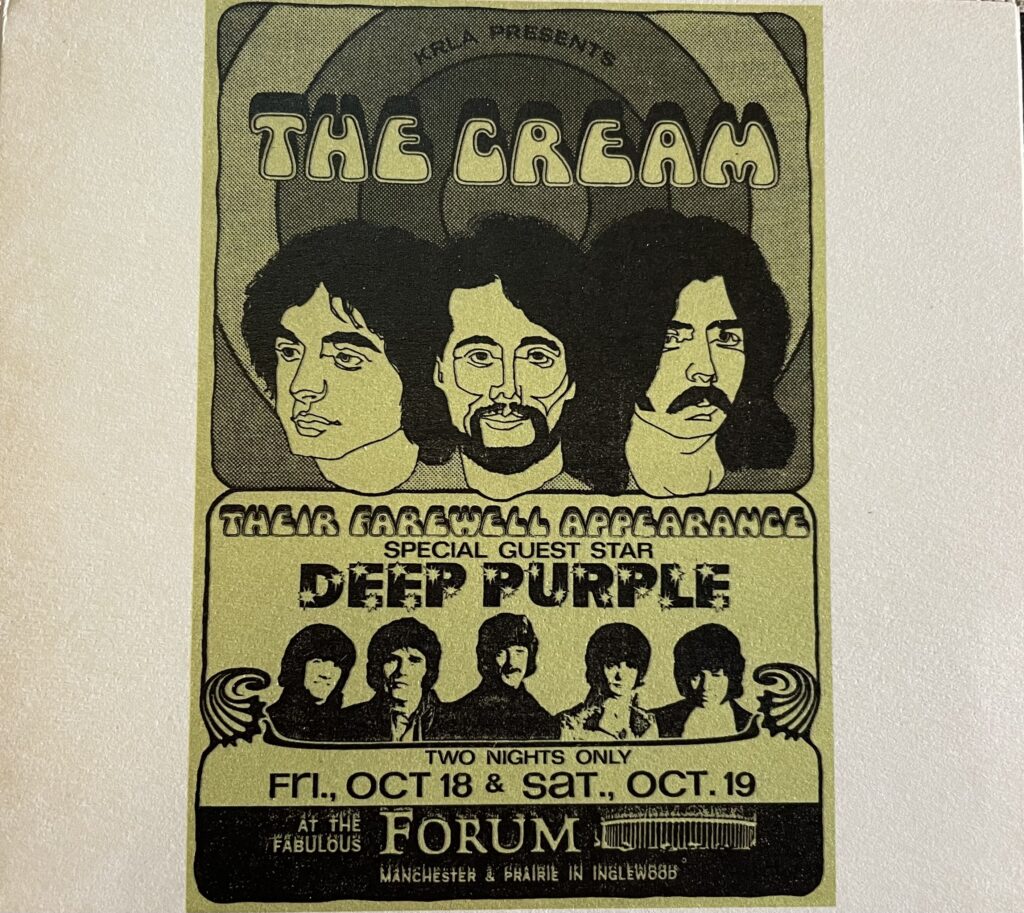 Setlist:

Hush
River Deep, Mountain High
Mandrake Root
Hey Joe
Wring That Neck
Kentucky Woman

Rod announces that Kentucky woman was released on "Saturday" which would have been October 12th.

Help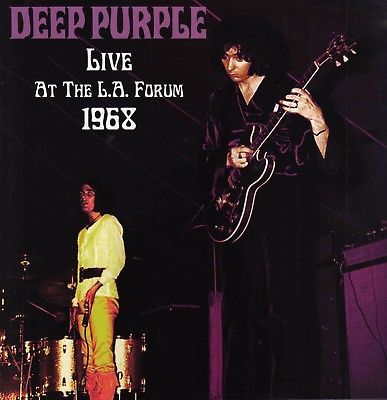 Reviews:

Reviewers seemed to be surprised by the band though the referred to "gimmicky reworking of known songs" and deemed them not quite ready to be superstars.
The rumor is that Deep Purple was kicked off the bill after these first few shows because someone in Cream's management was afraid of being upstaged.
Derek Lawson, being interviewed again by Chris Charlesworth, stated: "Ritchie was the first guitarist to play some light novelty thing in the middle of a hard rock number just for a laugh. Cream didn't think it was funny but the audience loved it and what with 'Hush' being a hit single they wend down very well, probably too well."
Rumor is that Cream may also have been upset by Hendrix coming to an after show party with Deep Purple and not with Cream.
Cream went on to finish the tour without Deep Purple and ended at The Royal Albert Hall on November 26th at The Royal Albert Hall.
Deep Purple would perform there less than ten months later when they performed Jon Lord's Concerto For Group and Orchestra for the first time.
A cassette version of this show made it out on bootleg in Japan but the official CD issue didn't come out until 2002.
Thanks To Our Foundation Level Patrons:

The £3 "The Aromatic Feed" Tier
The $3.33 Half Way to Evil Tier

Spike the Rock Cat
Spike's Mom

$3 "Nobody's Perfect" Tier

Peter Gardow
Ian Desrosiers
Mark Roback
Duncan Leask
Stuart McCord
Flight of the Rat Bat Blue Light
Øyvind Fjeldbu –
Runar Simonsen –
JJ Stannard
Ruinous Inadequacies
John Miceli
Michael Boyette – NEW PATRON ALERT!!

The $1.71 "I Want My Own Tier" Tier
The 10 kr "" Tier
The £1 Tier
$1 Made Up Name Tier

The "Leaking In The Rain" Leaky Mausoleum
Stephen Sommerville The Concerto 1999 Fanatic
Hank the Tank
Private Eyes
Ashen Lionel
Blackmore's Tights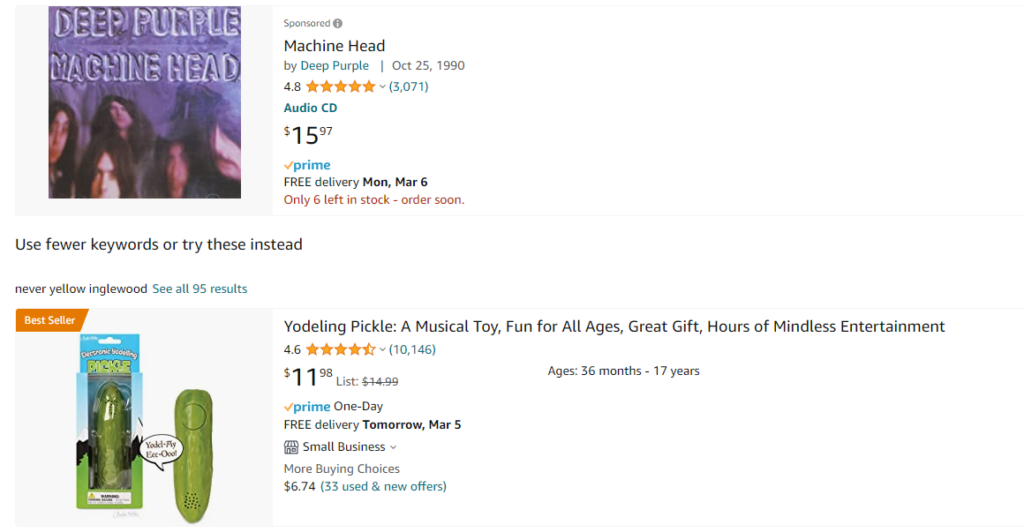 Amazon Reviews:
For Further Information:
Listener Mail/Comments

Comments about the show? Things you'd like us to cover? We'd love to hear from you. Send us an email at info@deeppurplepodcast.com or @ us on Twitter, Facebook, or Instagram.