Disclaimer: The video used on YouTube is a byproduct of producing our audio podcast. We post it merely as a convenience to those who prefer the YouTube format. Please subscribe using one of the links below if you'd prefer a superior audio experience.

Subscribe at Apple Podcasts, Stitcher, Google Podcasts, Overcast, Pocket Casts, Anchor.fm, Breaker, PodBean, RadioPublic, or search in your favorite podcatcher!
Thanks to Our Show Supporters – Three Ways To Show Your Support

Donate on Paypal (Donate one time or click "make this a monthly donation" box)
The $25 "Super Trouper" Tier
The $20 "Shades of Deep Pockets" Tier
The $15 "Highball Shooter" Tier
The Turn it up to $11 Tier
$10 "No One Came"
$5 Money Lender Tier

Clay Wombacher
Greg Sealby
Frank Theilgaard-Mortensen
Mike Knowles
John Convery

$3 Nobody's Perfect Tier

Peter Gardow
Ian Desrosiers
Mark Roback
Anton Glaving

$1 Made Up Name Tier

Ells Murders
Spacey Noodles
The "Unnerving" Leaky Mausoleum
Michael Vader
Thanks to our Brothers at the Deep Dive Podcast Network:
Thanks to the Patron Saint and Archivist of The Deep Purple Podcast:
Personnel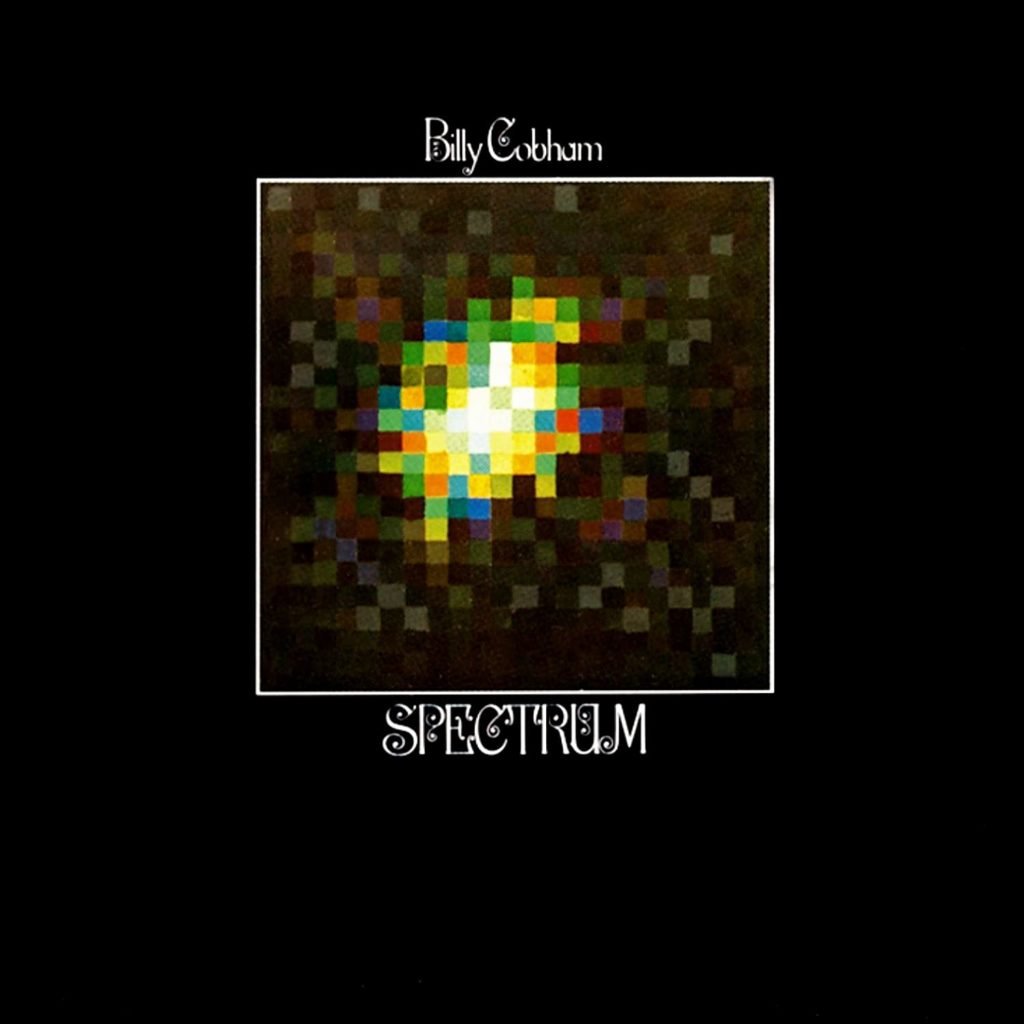 Album Art & Booklet Review

Design [Album Design] – Stanislaw Zagorski

Polish graphic artist who worked on a number of album covers, mostly for jazz bands starting in the 60s.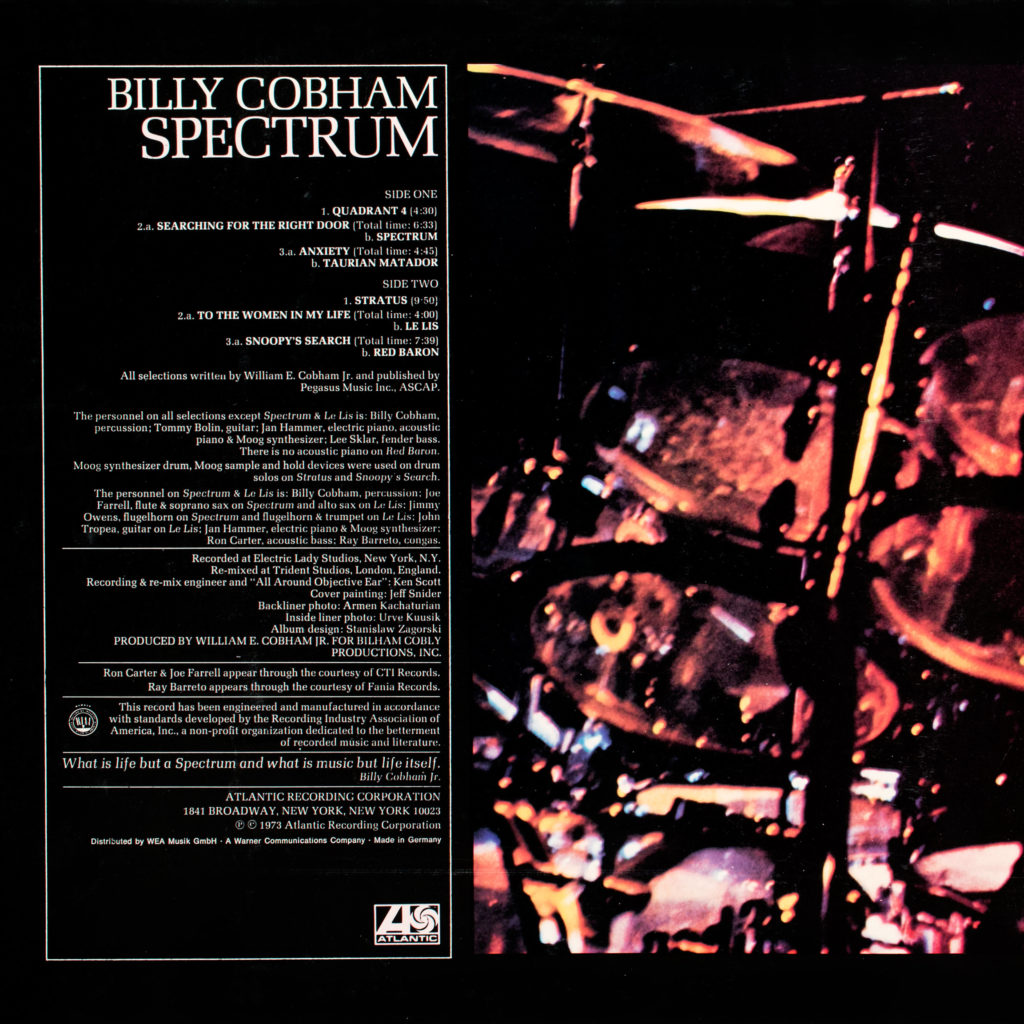 Painting [Cover] – Jeff Snider (2)

Canadian musician and artist, only a few other entires on Discogs.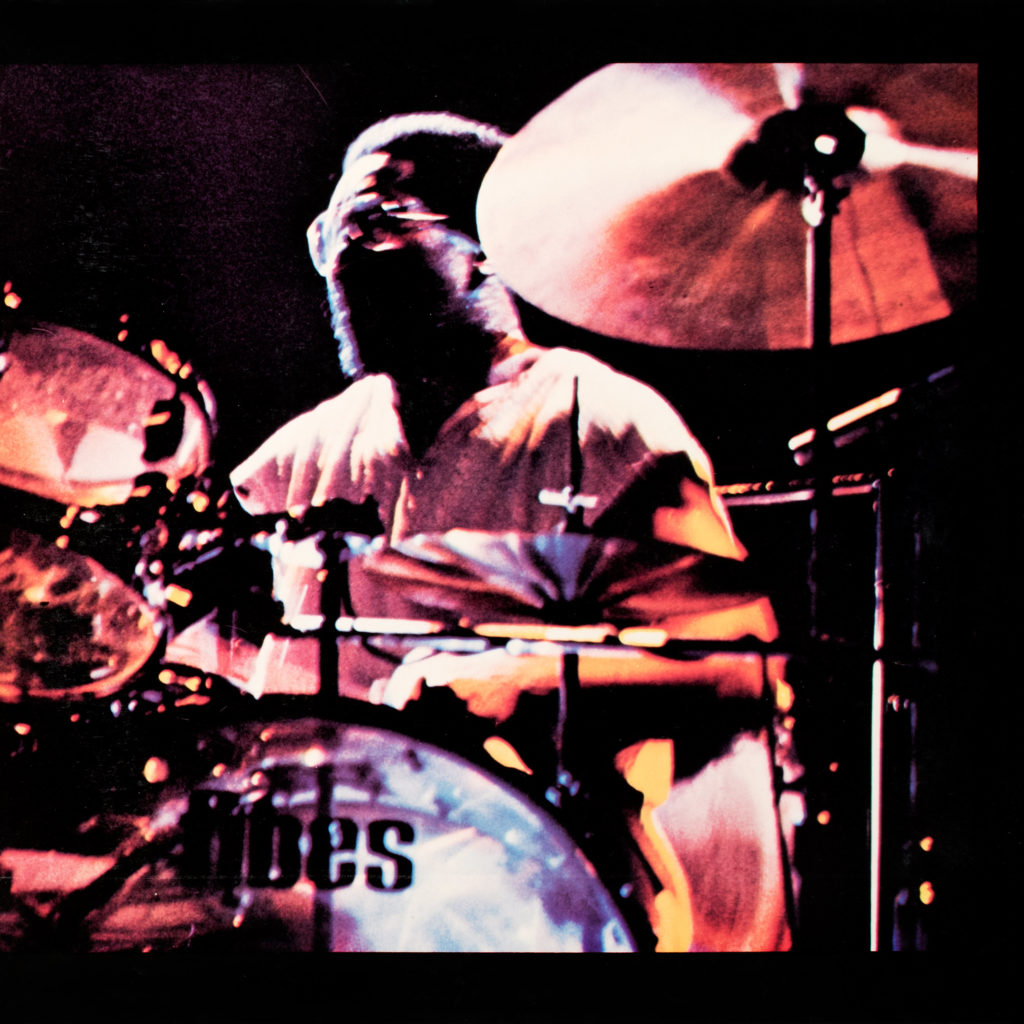 Photography By [Backliner Photo] – Armen Kachaturian

Did work for some other artists throughout the 70s, including Billy Cobham's "Crosswinds" album.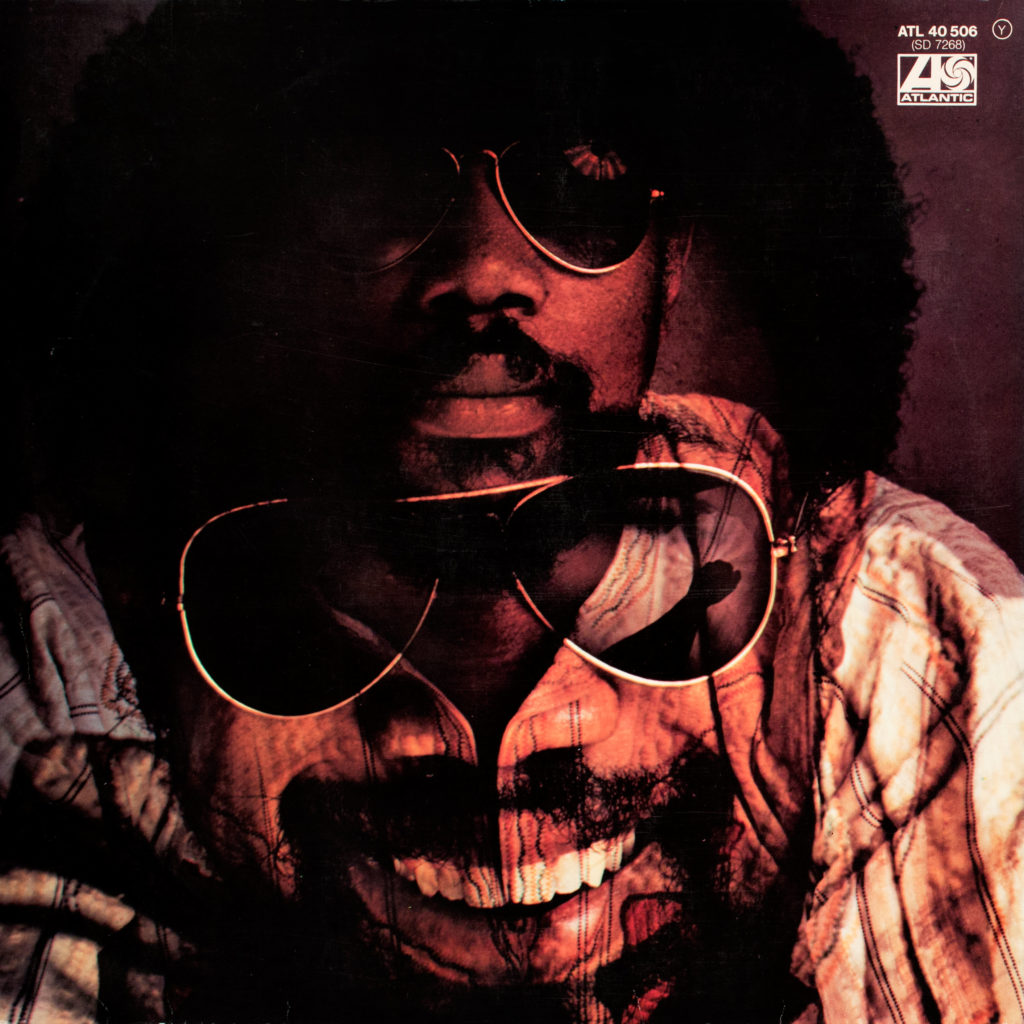 Photography By [Inside Liner Photo] – Urve Kuusik

Did work for Charles Mingus, Miles Davis, Chicago, Earth Wind & Fire
Technical:

Engineer [Recording & Re-mix] – Ken Scott

Engineered for The Beatles, Elton John, Pink Floyd
Notes:
All selection written by William E Cobham Jr.
The personnel on all selections except Spectrum & Le Lis is Billy Coham,, percussion; Tommy Bolinm guitar; Jan Hammer, Electric piano, acoustic piano & Moog synthesizer; Leland Sklar, fender bass. There is no acoustic piano on Red Baron.
Moog synthesizer drum, Moog sample and hold devices were used on drum solos on Straus and Snoopy's Search.
The personnel on Spectrum & Les Lis is Billy Cobham, percussion; Joe Farrell, flute & soprano sax on Spetrucm and alto on Le Lis; Jimmy POwens, fugelhorn on Spetctrum and flugelhorn & trumpet on Le Lis; John Tropea, guitar on Le Lis; Jan Hamer, electric piano & Moog synthesizer; Ron Carter, acoustic bass; Ray Barrelo, congas.
What is life but a spectrum and what is music but life itself. Billy Cobham, Jr.
Album Tracks:
Side one:
Quadrant 4
a) Searching For The Right Door b) Spectrum
a) Anxiety b) Taurian Matador
Side two:

Stratus
a) To the Women in My Life b) Le Lis
a) Snoopy's Search b) Red Baron
Listener Mail/Comments

Comments about the show? Things you'd like us to cover? We'd love to hear from you. Send us an email at info@deeppurplepodcast.com or @ us on Twitter, Facebook, or Instagram.