Subscribe at Apple Podcasts, Stitcher, Spotify, Google Podcasts, Overcast, Pocket Casts, Anchor.fm, Breaker, PodBean, RadioPublic, or search in your favorite podcatcher!

Show Updates:

Comments from social media.
Thanks to Our Patrons:

Clay Wombacher – $5 tier
Steve Seaborg – $5 tier https://www.alltheworldsastage.net/
Peter Gardow – $3 tier
Glenn Hughes:

Grew up as an only child.
Had a very good, happy, and comfortable childhood.
His first instrument was a trombone but he wasn't very interested in it. Then his parents got him a cheap guitar and he was hooked.
He saw the Beatles on TV and saw the girls screaming. He was on 12 but he knew that he liked that.
He wasn't as into Elvis and was more into Doo Wop and soul music.
Glenn's mother talks about the girls being very interested in him.
The Hooker Lees (named after John Lee Hooker) in 1965

Changed their name to The Intruders

New Band "The News" where he was lead guitar and vocals
Finders Keepers (1968):

Mel Galley was like his mentor. He joined Mel Galley and agreed to play bass. He said he would have played the tuba if they'd let him join.
"Friday Kind of Monday" – 1968

Band broke up in 1969. Mel Galley, Glenn Hughes, and Dave Holland went on to form Trapeze.
Trapeze:

Live in 1969: "Meet on the Ledge" (British Folk Song) and The Nazz "Open My Eyes"
Recorded live at Club Lafayette in Wolverhampton, UK on Saturday, July 5th, 1969
Mel Galley guitar
Dave Holland drums
Glenn Hughes vocal, bass guitar
John Jones vocal
Terry Rowley guitar, keyboard
Lineup through their first album.
Second album "Medusa" stripped down
They were on a show on BBC 2 called Colour Me Pop. The morning after this aired they were contacted by George Martin to join The Beatles' Apple label. The band opted not to join Apple because the direction George MArtin had in mind would have taken them in a different direction than they wanted to go.
Their first album "Trapeze" was released and played track-by-track on BBC Radio 1, something they'd only previously done for the Beatles.
They had huge success in the US.
Glenn talks in his book of the abundant drugs in this time period but how he stayed away and how he was scared of the drugs. He didn't even like taking Tylenol.
Trapeze – Suicide written by Jones/Galley
The new three piece played 15 shows in 15 days and ended up in LA without money to get home. They wanted to play NY but they'd just played there so they set up a show in Houston so successful that they demanded a second night.
Playing Medusa one night John Bonham came up and took the sticks out of Dave Holland's hands and played the song without stopping and it turned into a 15 minute long version.
Mesudsa written by Hughes
Third Album "You're The Music . . . We're Just The Band"
"Coast to Coast"
Acquiring Hughes:

Ritchie said he wanted to get a new bass player and singer and do more melodic content.
Gillan had given nine months notice but the band and management had done nothing until after Gillan left in June to look for a replacement. Maybe they didn't believe he'd go through with it.
Jon Lord quoted as saying that their routine was "getting tired."
Lord had also toyed with leaving the band at this point and wasn't entirely happy with what they'd done to Glover. He'd also gotten offers to work on his Windows project with Eberhard Shoener.
Two singers were being entertained: Paul Rodgers and Glenn Hughes.
Paul Rodgers had a reputation of being a control freak and would likely have clashed with Blackmore. He wanted to start his own thing and formed Bad Company instead.
Rodgers was offered the job. He turned it down, allegedly not happy with it being leaked to the press that he was being offered the job.
Ritchie: "Jon is going to go with Tony Ashton and I said I'm off to make a rock band like Deep Purple and Paice is coming with me."
Blackmore: "I wanted a new band. I didn't want to get a new singer in and carry on where we'd left off."
Roger took over as head of A&R at Purple Records and focused on production.
"I was writing about 80% of the stuff but the credit was being split up five ways. I got tired of not getting the respect. Then I decided that we were stagnating. I told Ian, the drummer, that I wasn't happy with the way things were going. He didn't want any trouble within the group, so he calmed me down most of the time but it gradually got out of hand, and I decided to leave and form my own band."
Glenn Hughes in late 1972 played a few nights at the Whisky a Go Go and noticed Ritchie, Jon, and Paice in the audience, all separately on different nights. He thought they were just really big fans of Trapeze. Same thing again happened at the Marquis in London. He said, "I had a feeling they were there for another reason."
They asked him to join and he said no. Eventually, after about a month, he changed his mind.
Ritchie invited Glenn to his house in South London where they jammed on what would eventually turn into "Mistreated" and talked about Ritchie's vision for the band.
Glenn joined under the assumption he'd be replacing both Glover and Gillan. They debated moving forward as a four piece.
When they entered the band there were huge write ups about Deep Purple being the number 1 band in the world with a huge picture of the Mark 3 lineup.
Glenn Hughes talks about getting plaques, and watches and saying, "These should be Roger's!" engraved for the sales of "Made in JApan." Hughes: "It's a bit embarrassing receiving a gift for something you didn't play on."
Roger was upset at this being taken away from him but didn't hold it personally against Coverdale or Hughes.
Hughes claims Coverdale was the only one auditioned. Coletta said they auditioned multiple other people at Scorpio Sound. It could have been that they were auditioned before Hughes joined.
Coletta recalls that the people coming in to audition didn't realize they were auditioning for Purple so it must've been a shock.
Sheila Hughes states in Hughes' biography that he had also been courted by ELO and agonized over the decision before choosing Deep Purple. In "Smoke on the Water" Dave Thompson says that had turned down the gig in ELO previously.
David Coverdale:

Also grew up as an only child.
Started performing professionally at 14.
Was in a few bands:
The Skyliners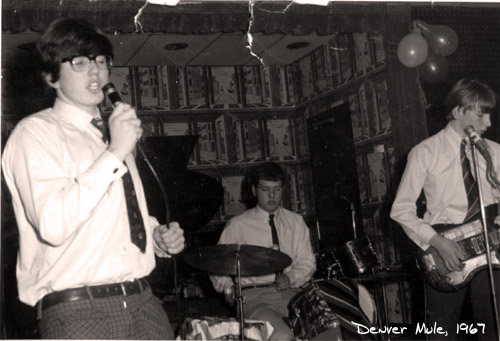 Vintage 67 (1966-68)
Magdalene
Denver Mule
The Government (1968-72)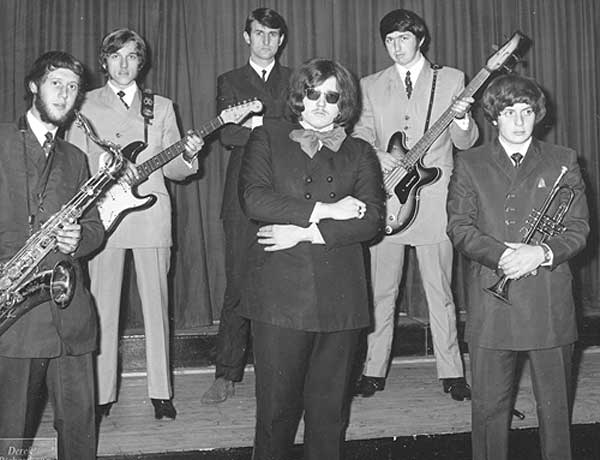 The Government

Band Facts:

David Coverdale previously in Denver Mule
Blood, Sweat, & Tears Sound
Malcolm Buckton (bass player), changed name from "The Skyliners" when he saw the new Government Health warning as he opened a pack of cigarettes.
The group played with Deep Purple in 1969 where Lord met Coverdale he was reported to have gotten Coverdale's number in case things with the new guy didn't work out.

Songs

Rivers Invitation
Fabulosa Brothers (1972-73)
Solo – Home Demo (1970)

"On My Way"
"Passing The Time Away"
Acquiring Coverdale:

Blackmore: "Glenn we saw at the Marquee, and Ian and Jon said we must have him, but we still needed another singer, a more masculine voice. I was off to form a band with Ian Paice, I thought it would be an adventure, but Ian Paice said it would be silly to abandon all our efforts. Probably in three years the band will have a reshuffle again; maybe David and Glenn will be getting in new members!
Blackmore: "I could put Ian down, but I don't think I want to get into that, because he's never put any of the band down. I thought Ian was a very good vocalist and he had a great face and image. He got a lot of people interested in Deep Purple. But then his vocals began not to do anything to me. I used to say, 'I think that vocal is a load of shit' and this is why Ian and I fell out. I wasn't quite satisfied. The band was always a bit poppy. It was quite nice but it was too poppy.
They went through many demo tapes including a lot of Gillan impersonators and even a fifteen year old with no experience who was looking to start big. Who they would up with wouldn't be too far off.
They were so desperate at one point they considered being a four piece with Hughes oas the lone vocalist.
Coverdale had supported Deep purple on 11/22/1969 at Bradford University and had given Lord his number. In 1973 he was an unknown 21 year old (meaning he was 17 when he supported Purple??) It was here that Coverdale gave Lord his
He was working at a "Stride In Style" clothes shop in Redcar. Coverdale read the Melody Maker advertisement during his lunch break and decided to audition.
Roger Barker, a local promoter for the Redcar Jazz Club where Purple had played, helped him send off his application and demo tape. Coverdale didn't have any pictures so he got a picture from his mother of him dressed in his Boy Scout Uniform.
Coverdale's demo featured his band, The Fabulosa Brothers, playing funk rock covers and recorded at Strawberry Studios in Stockport.
Ian Paice from "Smoke on the Water": "David's tape was rubbish except for four bars where he actually sung really hard and I thought there was something in his voice that was really good, so I said let's get him down here. He had these incredibly awful glasses on and this strange, not quite straight hair, and he had an eye that wandered around. I'm sure it was a nervous thing and he was massively overweight but we got him in the studio and he sang very well. But part of the deal was, if you are going to come into the band, you've got to look a bit different to that, because he looked exactly what he was, a chap from a clothing store who really didn't give a toss about himself. He agreed to everything because he wanted in and became the glorious David Coverdale that everybody knows and loves today."
Coletta: "He was very overweight with pimples all over the place. We got his eyes fixed, put him on a diet, and gave him the right food to eat."
They gave him contact lenses "diet pills." Rob Cooksey, their road manager, says: "He was wired out all the time when they made the album but he weathered the problem because he is a such a strong personality."
A few days later Barker received a call to bring David Coverdale to London for an audition at Scorpio Sound Studios.
Coverdale says he arrived with some "Dutch Courage" inside him meaning Bells Whisky. There he met Jon and Ian:

"Paicey and Lordy were already at the studio when I arrived. Mr. Lord was exceptionally charming and welcoming, doing his best to put me at ease…whilst Ian messed around on his Ludwig drum kit. Ritchie arrived next with his then wife, Babs, and their two wolfhounds whom Ritchie obviously doted on. He completely ignored me, other than a quick surreptitious look to check me out…a brief nod when we made eye contact. Without missing a beat I was off to the whisky for a quick, nervous sip…er…make that a gulp!"

He felt very self conscious about his looks and borrowed clothes from the boutique back home. Coverdale says he felt more at ease when Glenn arrived.
They jammed with Coverdale improvising. Coverdale said that he'd learned "Strange Kind of Woman" which they played slow and bluesy (would love to hear this).

Blackmore: "Ok, you can sing rock, let's see what you can do with a ballad…anything you want to sing?"
Coverdale suggested "Yesterday." He says this is what got him the gig.

Coverdale met with John Coletta who Coverdale says "interrogated" him about if he had any criminal convictions or an "unsavory past" that could embarrass the band. He passed the test and Coletta gave him 50 to get a new haircut and some better clothes.
Ian Paice drove Coverdale to the train and Coverdale used the money to buy himself a first class ticket on the train.
Coverdale didn't hear anything for a week before he got the call from Tony Edwards to come back to London.
When he met with management they told him he'd be paid 80 a week to sign the contract.
Coverdale said he was earning almost this from working at the clothing store. They then told him that 80 was for him and that everything else (clothes, equipment, living expenses, travel) would be paid by the band. On top of that he would be a one-fifth member of the band.
Coverdale said he'd take the contract to look it over and Coletta lost his mind saying that he could get Mick Jagger if he wanted to and that he needed to sign it or he'd be out.
Coverdale was intimidated and scared and signed a ten year deal.
Coverdale confided in Jon Lord years later about this meeting and Jon Lord was furious and told him he never should have signed.
Coverdale was invited to Blackmore's house for a writing session.
Blackmore wanted to pursue a solo career and only agreed to stay in Purple for more creative control.
Coverdale returned home with a cassette tape of Blackmore's music and began writing lyrics.
The band then met at Clearwell Castle in Glouscestershire and set up a studio in the cellars.
Coverdale was extremely nervous and Lord jammed Beatles tunes with him to get him warmed up.
According to Coverdale the songs were put together with input form Lord, Paice, and Hughes but they all deferred to Blackmore for the final decision.
Coverdale was in disbelief:

"What a band. What an unbelievable, powerful collective this was. It was easy for me, as the singer, to stand back and watch and listen… and it was incredible! I couldn't believe my luck in being involved with this enterprise. Please… if this is a dream… don't let me wake up!"

The band flew to Hamburg and checked into the Atlantic Hotel for a long weekend off from rehearsals.
While at the clubs Blackmore told Coverdale to watch what tempos the girls were dancing to the most and to apply it to his songwriting:

Coverdale: "I learned an immense amount from him [Blackmore]."
At the castle the new band was announced to the world. The press was invited and all of them asked questions similar to "who is this guy?" The band was very supportive.
Blackmore, on new lineup: "You could say a Beatles feel with a hard rock backing in the basic thing. We expect a vocalist to take on the part of a lead instrument . . . Who knows? After th eLP I might be saying he's [Coverdale] a shitty vocalist as well. I'm not going to say he's the best vocalist int he world but when we heard him we thought, "Christ he's good" . . . There are now two other guys involved so it makes it more or less a new band to me. IT's not Deep Purple anymore although it's still the same name. Really, it's a completely different band."
This Week in Purple History . . .
August 12 through August 18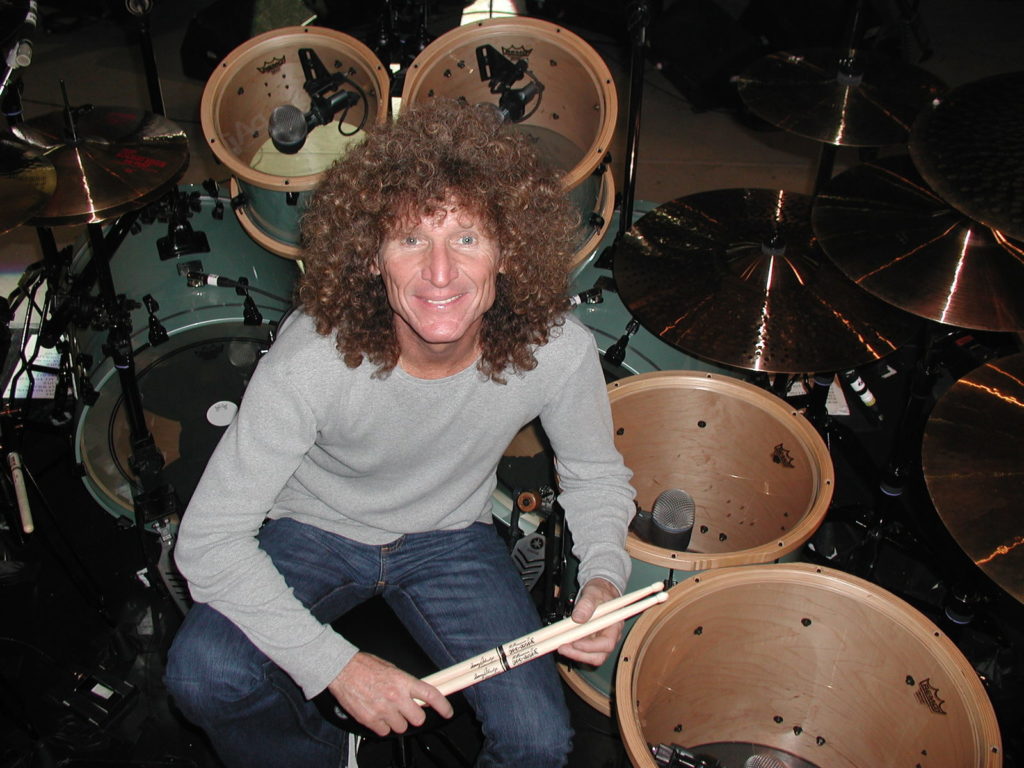 August 15, 1950 – Tommy Aldridge is Born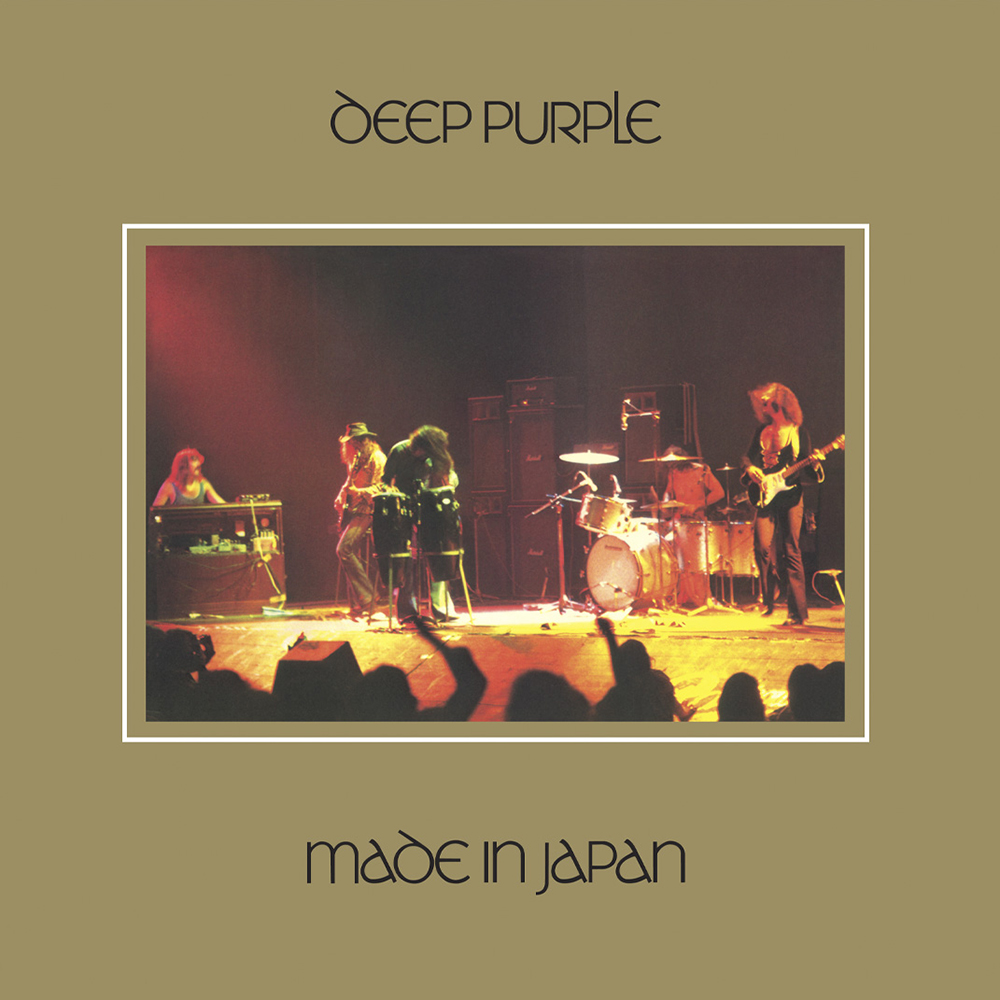 August 15 & 16, 1972 – Made in Japan Live Performances
August 16, 1980 – Cozy Powell's last Rainbow gig
For Further Information:
Listener Mail/Comments

Comments about the show? Things you'd like us to cover? We'd love to hear from you. Send us an email at info@deeppurplepodcast.com or @ us on Twitter, Facebook, or Instagram.