Subscribe at Apple Podcasts, Stitcher, Spotify, Google Podcasts, Overcast, Pocket Casts, Anchor.fm, Breaker, PodBean, RadioPublic, or search in your favorite podcatcher!

Show Updates:

Thanks to our Patrons:

Lead Up To Album & Writing:

In "The Road of Golden Dust" Jerry Bloom lays a little more blame at the feet of Ian Gillan for the break of of Mark 2. In the book he states that Gillan insisted on traveling with his girlfriend, Zoe Dean. The rest of the band were enjoying all the stereotypical perks of the 70s rock star including many, many groupies. Zoe reportedly would phone the wives and girlfriends of the other band members and report in on what was going on in the road.
Jon Lord said to Mike Eriksson (trinkelbonker!) in 1981: "Ian was a primadonna. On stage he played a primadonna and offstage he was a primadonna."
Gillan soon felt isolated from the band and began traveling separately.
One source says this was because the band gave Gillan an ultimatum of leaving Dean at home or traveling separately. This hasn't been corroborated by anyone in the band but the rumor is out there.
Ian Hansford, roadie for Elf, says during a song one night Ritchie took his guitar off, threw it on the stage and walked off after Ian Gillan told him, "Look at me you c-word." Blackmore told Hansford that he'd had it with Gillan
Gillan had started working on his Cherkazoo project on the side but the tour schedule gave him little time. He'd gotten in the studio with Glover, Lord, and Fenwick and completed some songs. Gillan also worked on producing an album by the band Jerusalem. That band broke up and members formed another band called Pussy which Gillan also produced.
He'd been in talks with Disney to develop a movie with Cherkazoo which he described as a "an animal/space/musical travelogue fantasy"
Back with Deep Purple Glover had the job of serving as a liaison between Gillan and Blackmore.
Blackmore claims he never spoke to Gillan during the entire recording of Who Do We Think We Are. Blackmore said he started holding back, not sharing all his ideas as he was saving them for a potential future project such as Baby Face.
Martin Birch says he never saw any confrontation, just Gillan and Blackmore purposefully avoiding each other.
Blackmore said everyone gave their worst and called the album rubbish.
Glover was much more positive on the final result.
The record label was starting to cash in and released "Purple Passages" compilation album around this time. It included 4 tracks from the "Deep Purple" album which was out of print at this time. This was good for Rod Evans giving him probably better royalties than he'd made with Purple in the 60s.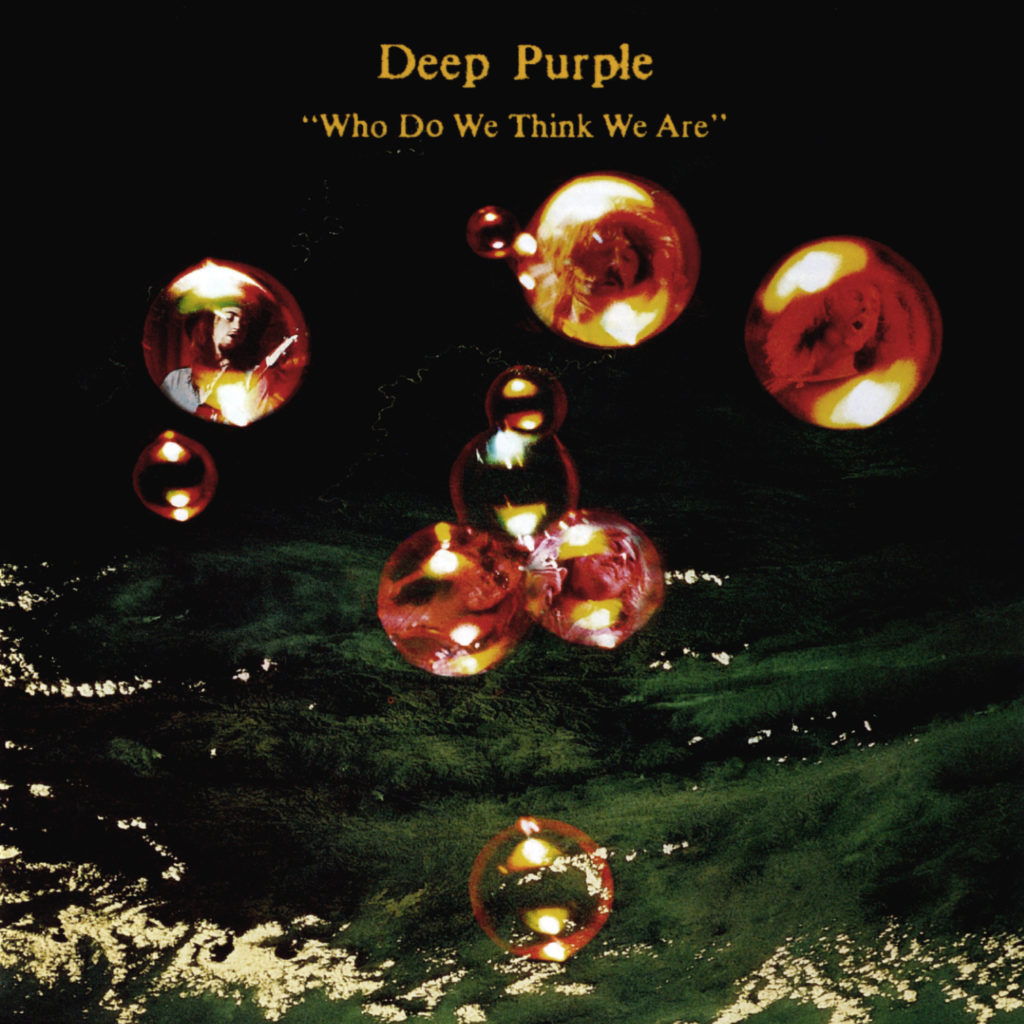 Album Art & Booklet Review

Album art removed the bubble of text. Simon Robinson: "The cover was in attempt, using an image from a NASA satellite, to have the heads of the five band members floating above the landscape. It was only partially successful and was altered for the US And Canadian version in an attempt to improve on the effect. Any subtlety they did manage with the complex overlaid color transparencies was lost by the cheap looking title lettering (which we've omitted on this edition)."
Album Details and Analysis:


Woman From Tokyo ('99 Remix)
Woman From Tokyo (Alt. Bridge Version)
Painted Horse (Studio Outtake Version)

The sessions on produced two songs, Woman From Tokyo and "Painted Horse" which Ritchie hated and would not allow on the album.
Allegedly only Jon Lord may have been happy with the vocal performance and Gillan refused to redo it.
Each verse about death in a different form, a child, a carpenter, the narrator himself.
It wasn't released until 1977 on the "New Live and Rare" compilation.
Gillan refused to do a second take, unhappy about having to redo the Machine Head formula.
Their process was to work in vocals later after recording music. This process didn't work here because when Blackmore heard the vocals he didn't like them and Gillan refused to do it again because of their relationship.

Our Lady ('99 Remix)
Rat Bat Blue (Writing Session Version)

Shows Ritchie's guitar solos being worked out before ultimately handing all the solo over to Lord.

Rat Bat Blue ('99 Remix)
First Day Jam (Instrumental Version)

First day was a write off. Roger got stuck in traffic in Rome and they recorded this instrumental with Blackmore on bass.
"Smelly Botty" and Conway Twitty's "It's Only Make Believe" were nixed by Lord for the special edition as he thought they would be a little distracting.

Reception and Review

Lord: "Ian's timing of leaving was terrible. The band was just on the edge of becoming absolutely massive. And indeed Burn as an album actually did take advantage of that. IT was a tremendously good album."
In 1973 they had 11 different entries in the billboard charts – when Ian Gillan left. #1 selling artist in the US.
John Lord in Melody Maker told Michael Watts on the last day of their US tour before flying to Hawaii then Japan.

"He told us nine or ten months ago that he wanted to leave this summer," said Lord. "He feels he wants out of the business entirely. What do you call it? Re-evaluating? He may sing some more: in fact, knowing Ian as I do, I don't think he can give it up completely." Lord said that when the group returns to England they are to re-examine and re-evaluate their music.
"We want to get into regular rehearsing rather than just playing together to make an album which is what we have been doing during the last eighteen months.
"The only moves forward have come when we have gone to sound checks in the afternoons before gigs and sorted a few things together.
"I would like Deep Purple to develop into a freer group. We are a very tense band and orgasmic solos are our trademark. We actually want to become more vocal."

Gillan: "We had just come off 18 months of touring, and we'd all had major illnesses at one time or another. Looking back, if they'd have been decent managers, they would have said, 'All right, stop. I want you to all go on three months' holiday. I don't even want you to pick up an instrument.' But instead they pushed us to complete the album on time. We should have stopped. I think if we did, Deep Purple would have still been around to this day."
Ian Paice was going back and forth between leaving with Blackmore to form a new band and staying. The money rolling in with Purple convinced him to stay and convince Blackmore of the same.
Ronnie Jame Dio toured with Elf and DP for their last tour with Gillan. He said: " Ian would stay in a different hotel to the rest of the band; he'd turn up at the gigs in a car, two or three minutes before the gig started, go onstage and do his bit, then as soon as it was over, he'd go back to his hotel again. We couldn't understand that. This isn't how bands should be! For me that was the most unusual thing that ever happened on the purple tours, seeing a side of things that I just didn't know existed. I thought bands got on really well and stayed together forever. Boy, have I learned that lesson well over the years."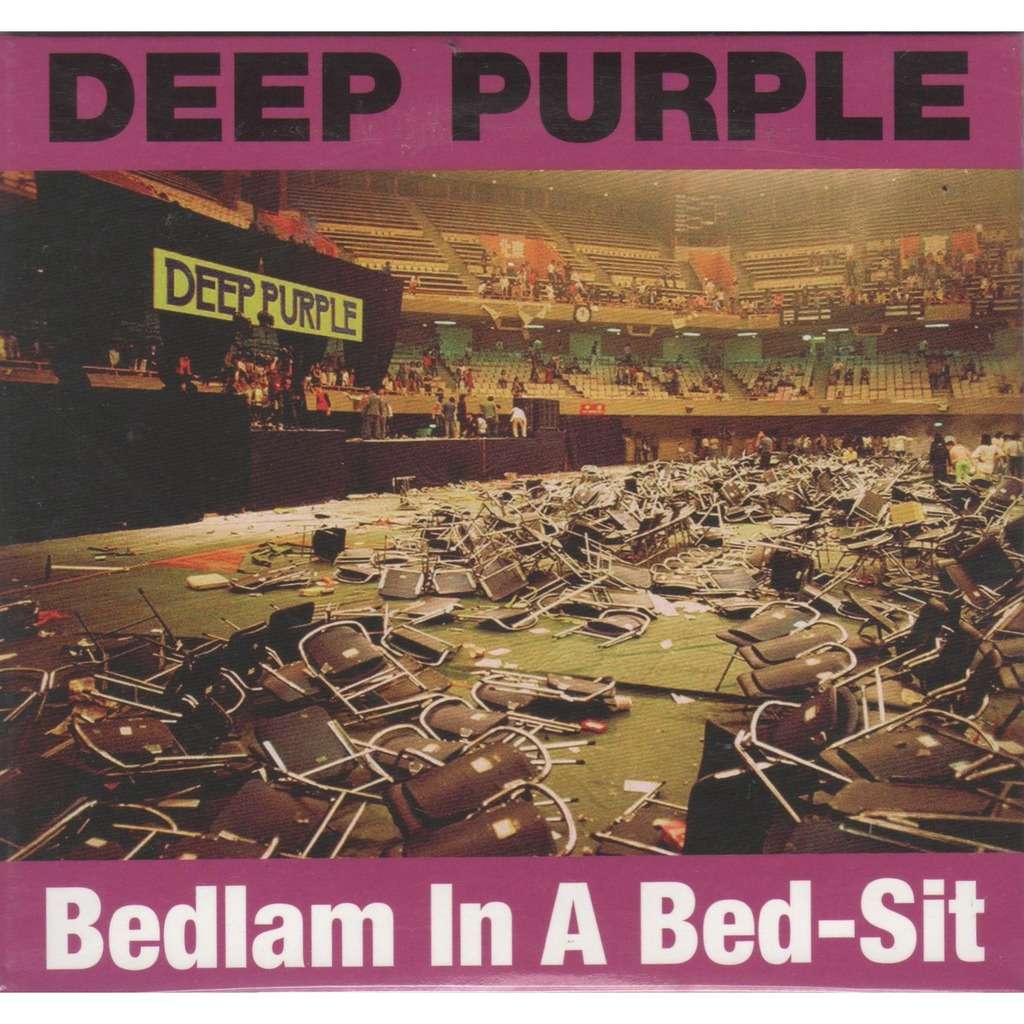 A year later in Japan things weren't as great for the band. One of their last shows at the Budokan ended with a riot after Ritchie walked off stage and refused to do an encore. The famous image of the chairs piled up and the place destroyed is from that show. Gillan got in a fight and was bloody and confronted Blackmore back at the hotel asking what the F that was all about. Blackmore reportedly said: "The audience sucked. They didn't deserve an encore so F 'em."
On December 9th 1972 Gillan wrote a letter after a show in Dayton OH on stationery from the hotel they were staying at that he would be leaving the band after their tour obligations were complete on June 30, 1973.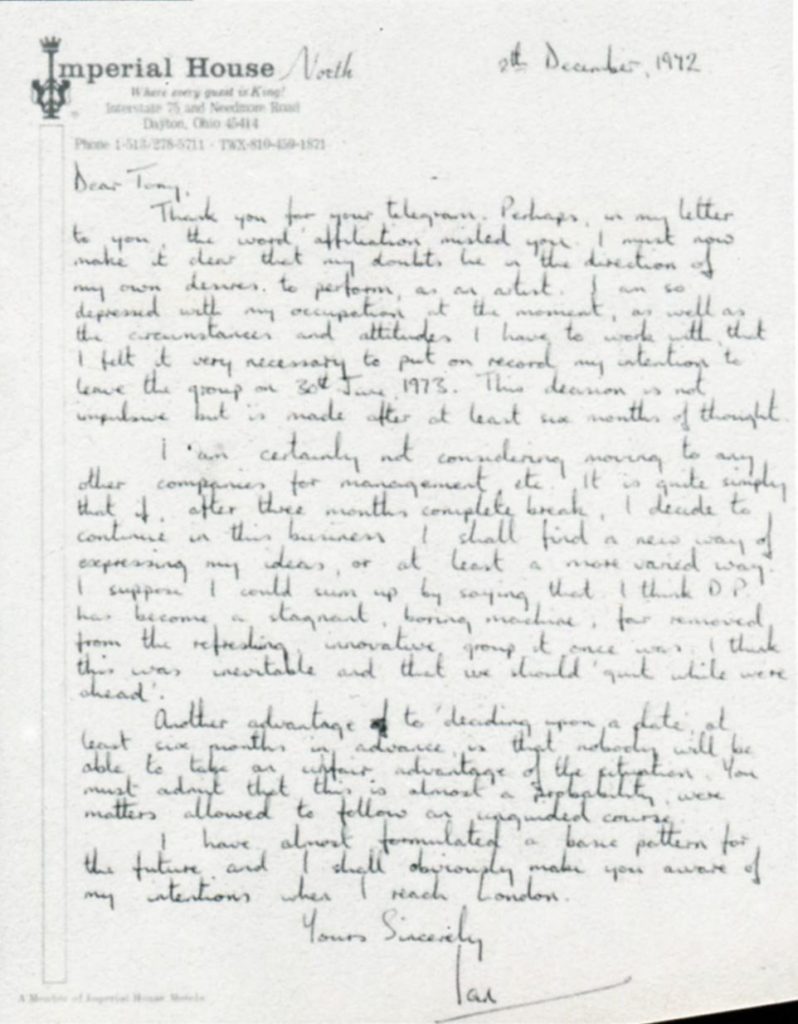 He used the paper from the hotel which had printed on the top: Where every guest is king!"

Dear Tony,
Thank you for your telegram. Perhaps in my letter to you, the word 'affiliations' misled you. I must now make it clear that my doubts lie in the direction of my own desires to perform as an artist. I am so depressed with my occupation at the moment, as well as the circumstances and attitudes I have to work with that I felt it very necessary to put on record my intentions to leave the group on 30th June 1973. This decision is not impulsive, but is made after at least six months of thought.
I am certainly not considering moving to any other companies for management, etc. It is quite simply that if, after three months complete break I decide to continue in this business, I shall find a new way of expressing my ideas, or at least a more varied way. I suppose I could sum up by saying that I think D.P. has become a boring, stagnant machine, far removed from the refreshing, innovative group it once was. I think this was inevitable and that we should 'quit while we're ahead'.
Another advantage to deciding upon a date at least six months in advance is that nobody will be able to take an unfair advantage of the situation. You must admit that this is almost a probability, were matters allowed to follow an unguided course.
I have already formulated a basic pattern for the future and I shall obviously make you aware of my intentions when I reach London.
Yours Sincerely, Ian Gillan
Scan of this courtesy of @JoergPlaner's tweet on Twitter.
This would have been just about the time "Made in Japan" was released.

Ian Gillan writes in "Child in Time" that neither John or Tony asked him to reconsider or told him to take a break and think it over. He speculates that had he and Ritchie and the rest of the band simply had some time off instead of being worked like dogs that perhaps their relationship could have improved.
The next incarnation of Mark 2 shows this may not have been the case.
He admits he didn't want to leave. The letter was a cry for help but no one was listening.
Ian Gillan decided that the band had gone as far as it could with that kind of rock. There was too much talent in the band for it to remain static. Felt band was losing integrity.
Ian wrote a letter stating he would leave on June 30th, 1973.
Jon Lord said this was a cry for help that management didn't understand. It broke his heart.
They thought it would be Ritchie who would leave as he was toying around with a band with Phil Lynott.
Management had meeting Tony Edwards, John Coletta summoned Jon and Roger to restaurant and asked if they could convince Paice to stay and get a new guitarist and new vocalist and stay.
Management asked Blackmore what it would take for him to stay. Ritchie said he wasn't into what Roger was doing but it wasn't fair to him because he's done nothing wrong.
Paice says he was just a kid, partying and living day to day, not worrying about what would happen next. He left that to Ritchie and Jon.
In early 1973 they agreed to fire Roger if Ritchie would stay. Ritchie felt awkward saying he'd rather leave and start something new.
Roger went to Tony Edwards to find out what was going on. Felt like no one was talking to him. Tony finally gave in and told him they wanted him to leave the band. Ritchie said he'd stay on the condition that Roger leaves. Roger says, "Pretty hurtful thing to hear."
Roger asked why no one told him before. Tony said because they wanted to finish the tour and they didn't want him leaving in the middle. Glover said, "F them, I'll be the gentleman, I'll fulfill my duties and then I'll be gone."
Roger sat next to Jon on the flight and Jon said he felt bad for what had happened. Roger said he felt more let down by Jon and Paice more than Ritchie.
On the final night Ritchie said to Glover, "It's nothing personal, it's business."
Blackmore was really starting to withdraw and become more remote from the band.
Roger Glover: "It had gotten to the point where Ritchie wasn't interested in doing anybody else's ideas. I remember in particular coming up with a chord sequence which I thought would be an interesting idea for a song. I'd written this out on a piece of paper – four or five chords or whatever, nothing much, and a certain rhythm. I said to Paicey: 'Start this rhythm, about this time.' Jon started playing. I started playing. But Ritchie just looked over my shoulder at this piece of paper and didn't put his fingers on the strings even once – so the jam quickly fizzled out. "Instead, he started playing another riff. It may have been Mary Long or perhaps another one – something mid-tempo – as a lot of his riffs were starting to sound the same, nearly all variations in G…"
Gillan's Last words in Osaka. June 29, 1973: "All I want to say to all of you is thank you very much, you've been great. Thank you for everything you've given us in Japan and thank you . . . really you're the representatives of the whole world as far as we're concerned. Thank you and God bless you for everything you've ever given us. This is the last night. The end. God bless you. Thanks a lot. Good night."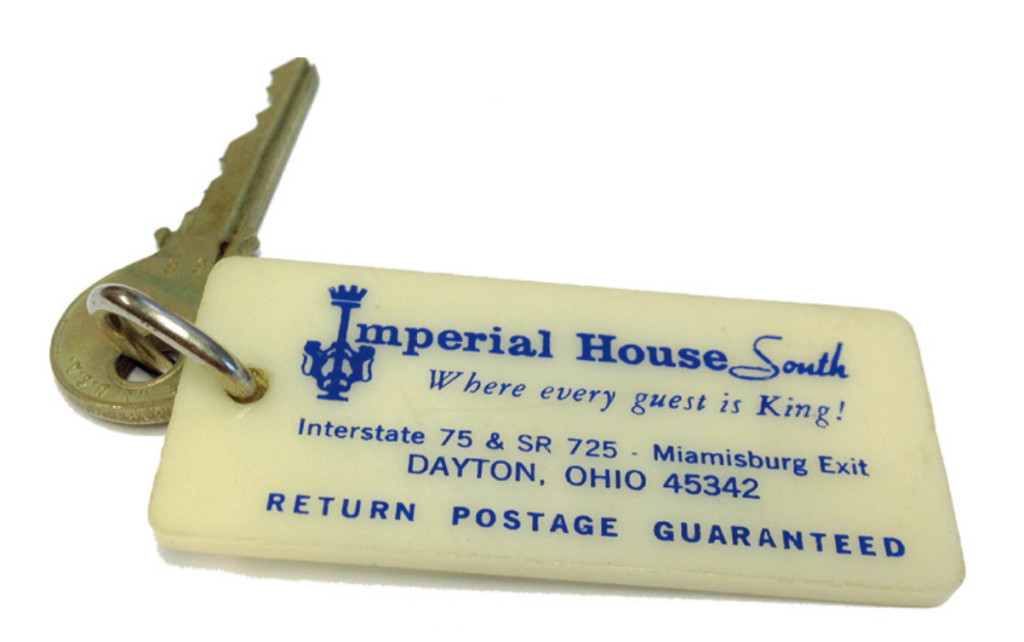 In The News . . .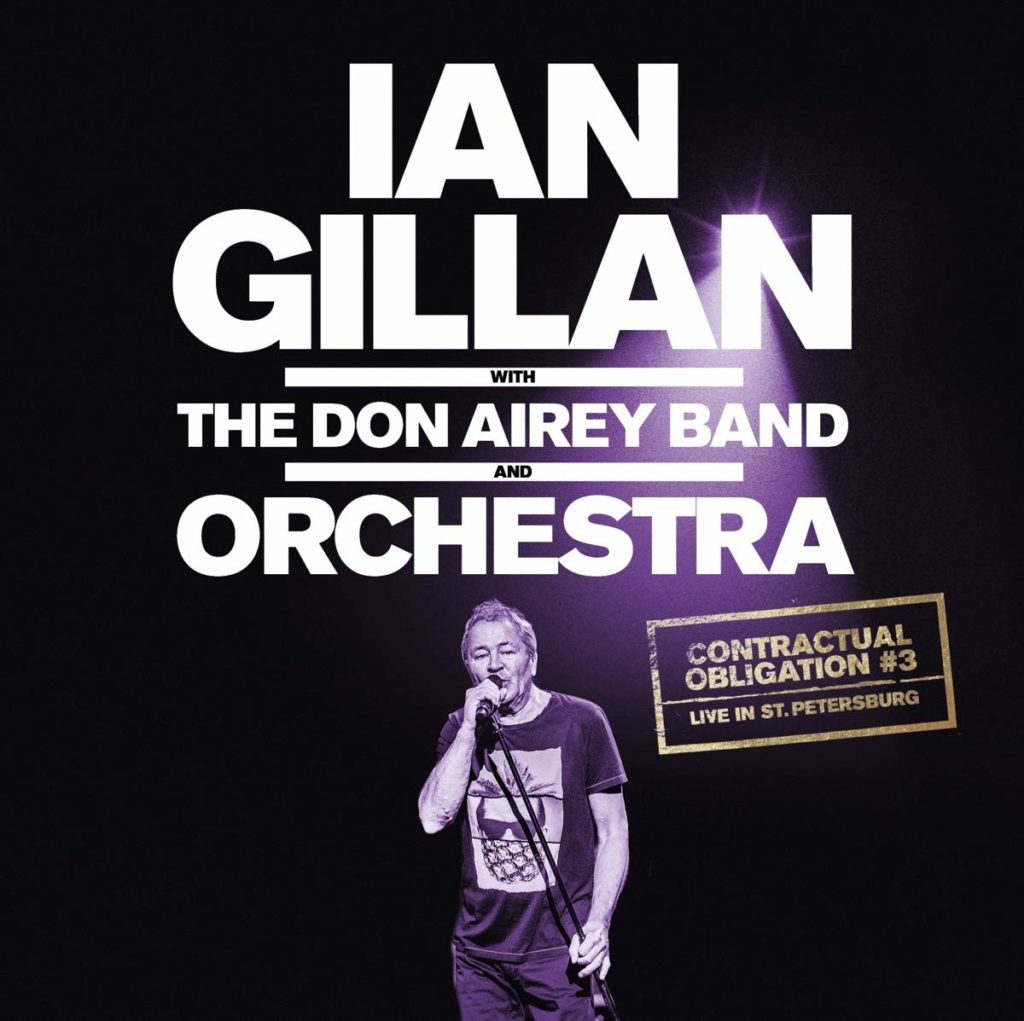 Three performances:

Still fresh from the success of the studio album "NOW What?!", and just a few months before the release of the latest and equally successful album "inFinite", Ian Gillan accepted the offer to tour for a month in Eastern Europe with a full rock show, accompanied every night by a different local orchestra.
Gillan decided to recruit the Don Airey Band, which features the guitar talent of Simon McBride.
All shows were truly unique, with Airey and McBride delivering perfect performances night after night. Deep Purple material (including rarities like "Razzle Dazzle" or "Anya") went hand in hand with Gillan solo songs and surprises for those into the deepest catalogue.
The title is a humorous reference to Ian Gillan's notorious reticence to pay any attention to his own or Deep Purple live releases (as he explains in the album liner notes). This live album and video might well be one of the nicest chapters in Gillan's solo production ever and a reminder about how great his solo music and concerts have been over the years.
Curiosity: The last Deep Purple album was named "Infinity" (which later turned into: "inFinite") during the afternoon preceding the Warsaw show that ended up being immortalized for its CD release.
1. Hang Me Out To Dry
2. Pictures Of Home
3. No Lotion For That
4. Strange Kind Of Woman
5. Razzle Dazzle
6. A Day Late 'N' A Dollar Short
7. Lazy
8. Rapture Of The Deep
9. When A Blind Man Cries
10. You're Gonna Ruin Me Baby (with Grace Gillan)
11. Ain't No More Cane On The Brazos
12. Difficult To Cure (Beethoven's Ninth)
13. Anya
14. Perfect Strangers
15. Hell To Pay
16. Demon's Eye
17. Smoke On The Water
18. Hush
19. Black Night
This Week in Purple History . . .
August 5 through August 11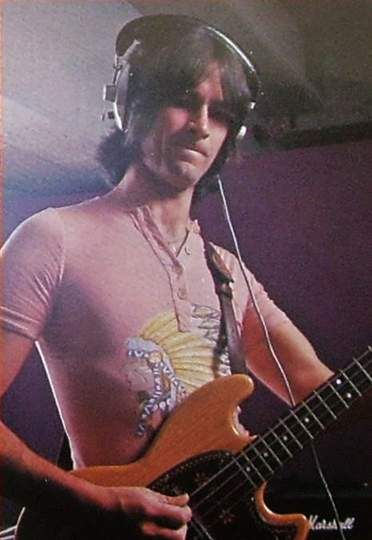 August 8, 1942 – John Gustafson is born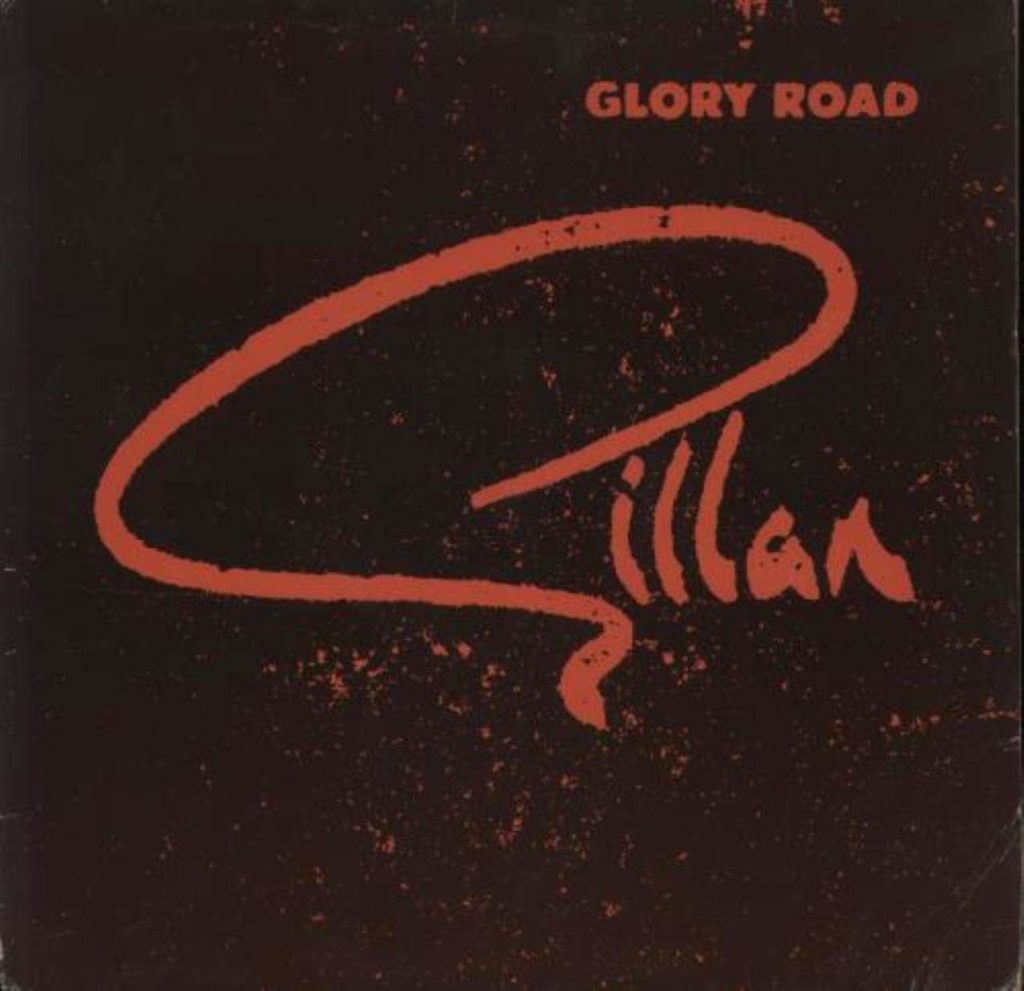 August 8, 1980 – Gillan releases Glory road, their third album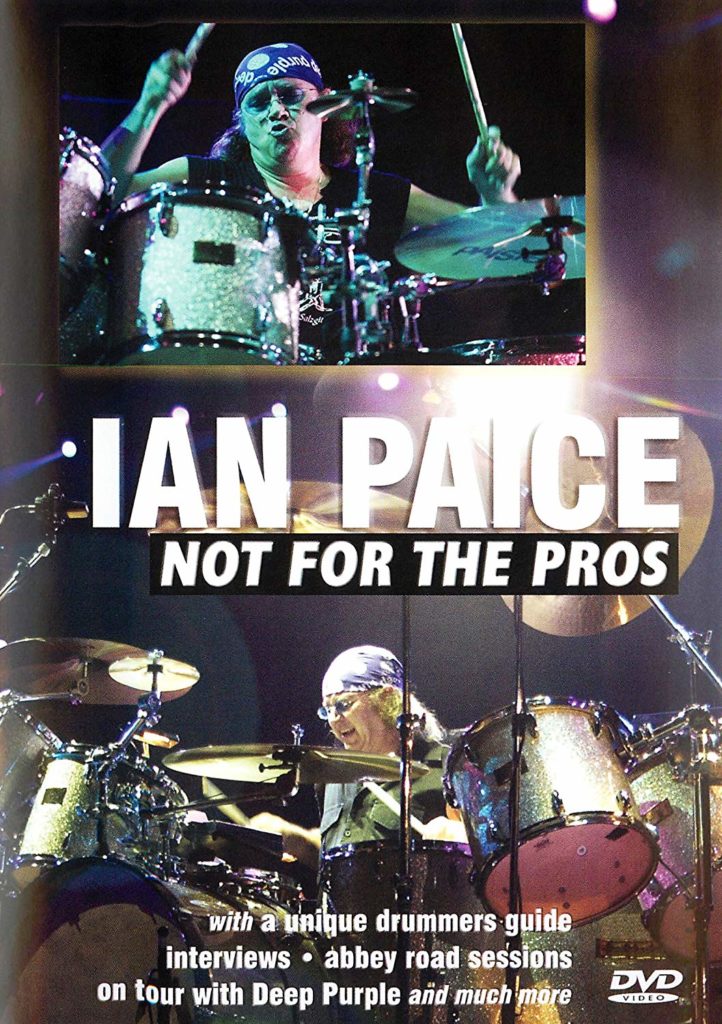 August 7, 2002 – Ian Paice releases instructional video "Not For The Pros"
For Further Information:
Listener Mail/Comments

Comments about the show? Things you'd like us to cover? We'd love to hear from you. Send us an email at info@deeppurplepodcast.com or @ us on Twitter, Facebook, or Instagram.