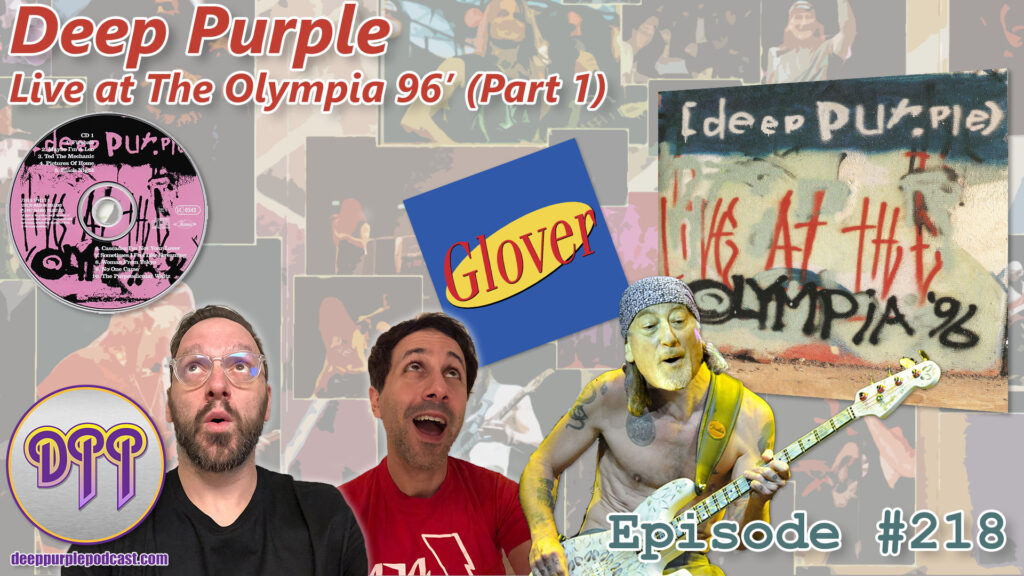 Subscribe at Apple Podcasts, Stitcher, Google Podcasts, Overcast, Pocket Casts, Anchor.fm, Breaker, PodBean, RadioPublic, Amazon Music, or search in your favorite podcatcher!

<center></center>

How To Support Our Show:

The Deep Purple Podcast is 100% listener supported and ad-free! If you receive value from our show please consider supporting us!

Brendan Ashbrook – Logo Designer

New Patron/Patron Upgrades:

Welcome Steve "Down to Earth" Koeller joining us at the $1 Tier – NEW PATRON ALERT!
Thanks to Our Executive Level Patrons:

The $25 "Uncommon Man" Tier
The £15 ""Fifteen Squid" Tier

Alan "Ain't Too Proud To" Begg

The £10 "Good Doctor" Tier

Dr. Gill Breis
Dr. Mike Kattan

The Turn it up to $11 Tier

Clay Wombacher
Frank Theilgaard-Mortensen
Mikkel Steen
Will Porter, PhDPP

$10 "Some One Came" Tier

Ryan M
Jeff Breis
Victor Campos
"Better Call" Saul Evans

The "Hughes-O-Ween by 2033" Tier
The "In Memorium" Tier

Gerald "Jerry" Kelly & Family
New Merch
Postcards From The Edge . . . OF CONNECTICUT!
A message from the Gerald Kelly Family.
An Italian note from the Pope of Connecticut!
Here's a money order for ya!
Deep Dive Podcast Network:

Check out our website to find other like-minded shows taking deep dives into individual songs, bands, and albums.

Lead up to the Album:

Performed and recorded on 17 June 1996 at L'Olympia in Paris, France.
On the subject of horns, Roger writes:

From: (BAsec5)
Newsgroups: alt.music.deep-purple
Subject: Re: Horn musicians on new live DP CD?
Date: 28 May 1997 06:25:19 GMT
Garry Smith (garry@caleyjag.demon.co.uk) wrote:
> He was 100% correct, of course – it was a
> fabulous show – but I'd be curious to know
> all the background to it – how it was added to
> the tour, where the horn section came from, and
> how it came to be recorded.
At the end of the first show the promotors asked
us to come back for a special show and we thought
why not? The Olympia is a legendary place – we
played there in 69 or 70 – and it would be good to
visit it again. The idea of working with other
musicians is not new, we just never got around to
doing it. The horn players were recruited by the
promotor and are part of a Parisian late night chat
show on TV, so they were well equipped to deal with
our music. They were great.
Having said all that, how could we not record it?
Look good,
RG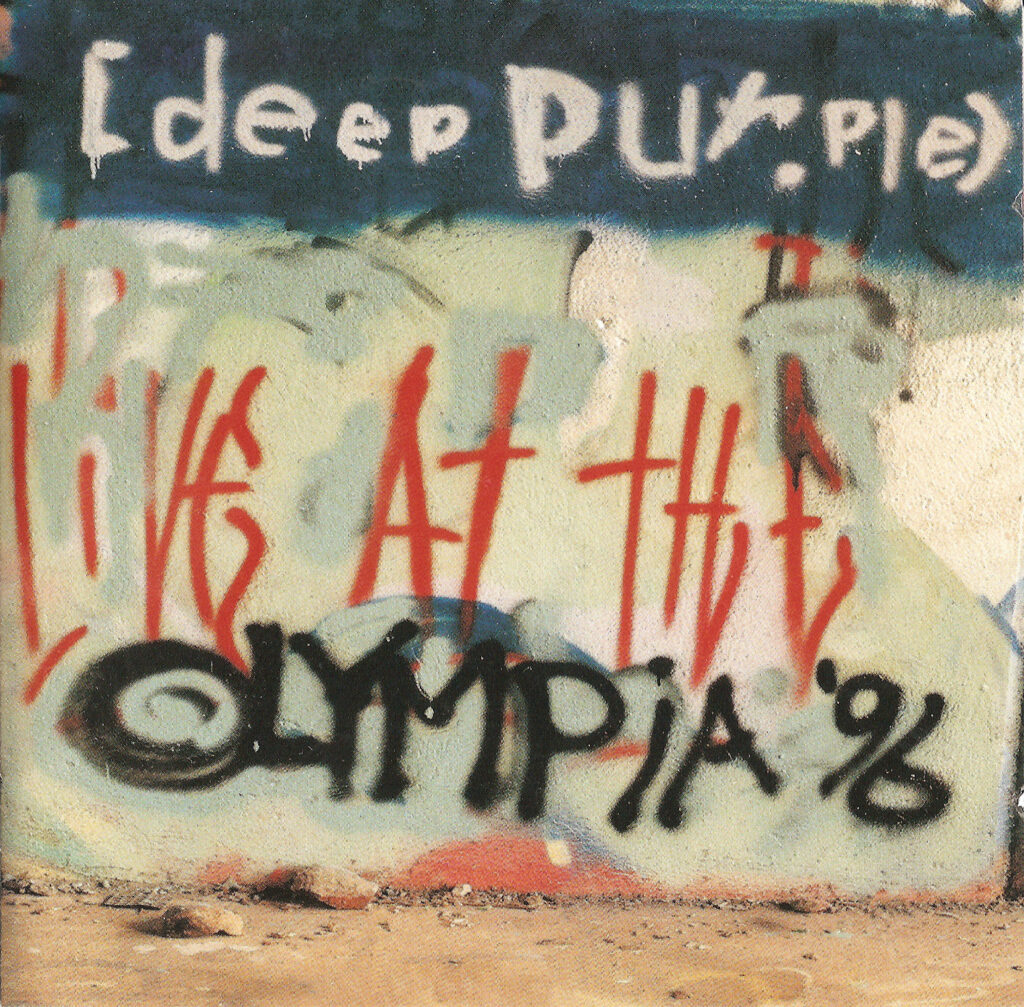 Core Band:

Additional Musicians:
Technical:

Album Art & Booklet Review

Thanks to Our Core Level Patrons:

The $7.77 KeepItWarmRat Tier
The $6.99 "New Nice Price" Tier

Spike the Rock Cat
Sugar T

The Episode $6.66 Tier

Steve Coldwell
Arthur Smith
Anton Glaving

The $6.65 "Almost Evil" Tier

Kenny Wymore
Michael Bagford

$5.99 The "Nice Price" Tier

Robert Smith
Peter from Illinois
Karl Hellberg

The 60 Kroner "Scandinavian Nights" Tier

Zwopper The Electric Alchemist
Knut Morten Johansen –

The $5.55 "What's Goin' On Here" Tier
$5 "Money Lender" Tier

John Convery
German Heindl
Adrian Hernandez
Jesper Almén
Oleksiy The Perfect Stranger Slyepukhov
James North
Mark Hodgetts
Kev Roberts
Percival Frequency
Scott Zerns
Cynthia Dube
Raff Kaff
Horns featured on "Highway Star", "Cascades: I'm Not Your Lover", "No One Came", "The Purpendicular Waltz"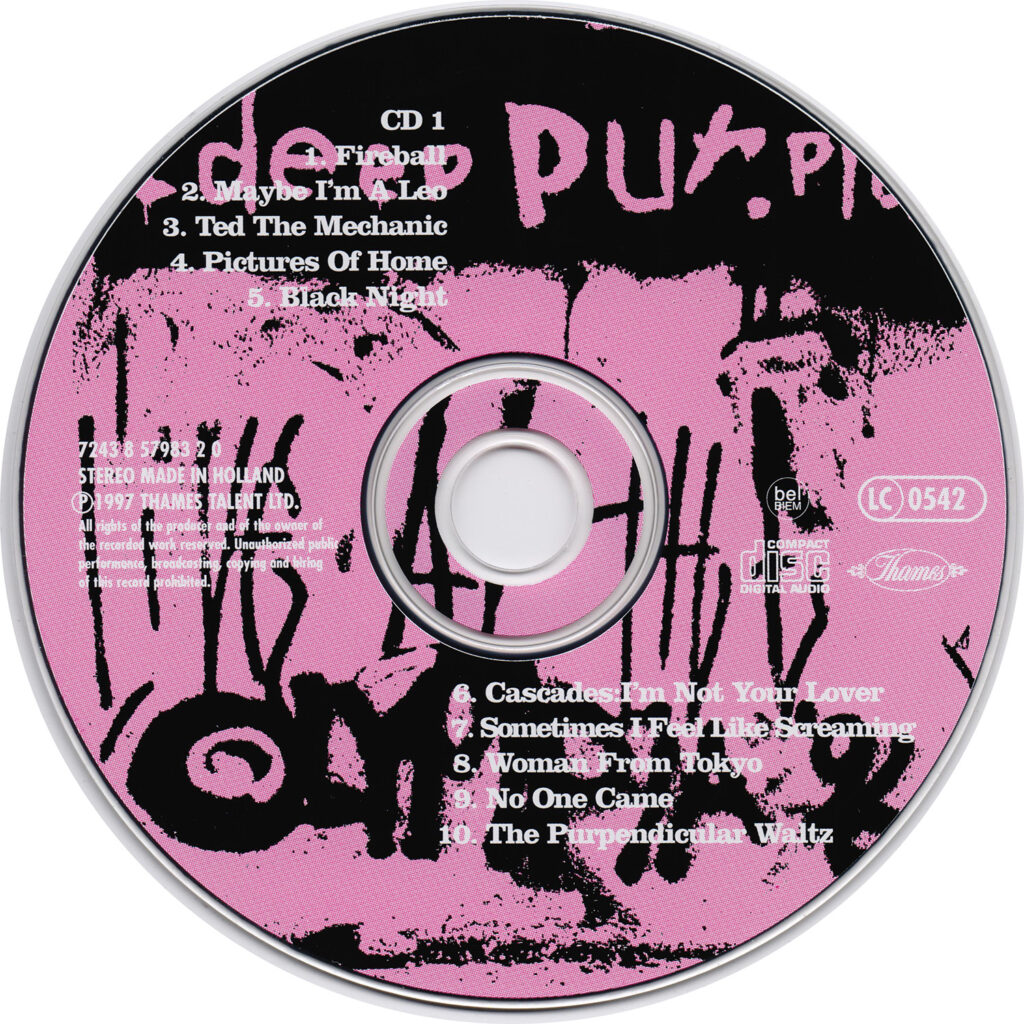 Album Tracks:

Disc 1

Fireball
Maybe I'm a Leo

One of only three official live releases by Deep Purple to have this song.
The other two are "In Concert" and "Live at Montreux 2011"

Ted the Mechanic
Pictures of Home
Black Night
Cascades: I'm Not Your Lover
Sometimes I Feel LIke Screaming
Woman from Tokyo
No One Came
The Purpendicular Waltz
Thanks To Our Foundation Level Patrons:

The £3 "The Aromatic Feed" Tier
The $3.33 Half Way to Evil Tier

Stephen Sharpe
Duncan Leask

$3 "Nobody's Perfect" Tier

Peter Gardow
Ian Desrosiers
Mark Roback
Stuart McCord
Flight of the Rat Bat Blue Light
Øyvind Fjeldbu –
Runar Simonsen –
JJ Stannard
Ruinous Inadequacies
John Miceli
Michael Boyette

The $1.71 "I Want My Own Tier" Tier
The 10 kr "" Tier
The £1 Tier
$1 Made Up Name Tier

The "Sometimes I Feel Like Leaking" Leaky Mausoleum
Stephen Sommerville The Concerto 1999 Fanatic
Hank the Tank
Private Eyes
Ashen Lionel
Blackmore's Tights
Steve "Down to Earth" Koeller – NEW PATRON ALERT!

For Further Information:
Listener Mail/Comments

Comments about the show? Things you'd like us to cover? We'd love to hear from you. Send us an email at info@deeppurplepodcast.com or @ us on Twitter, Facebook, or Instagram.