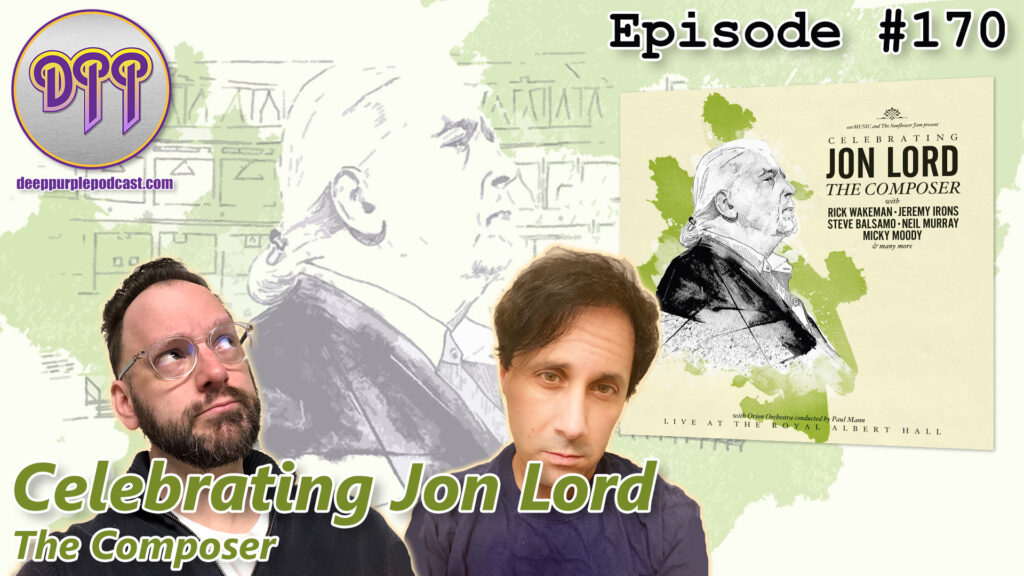 Subscribe at Apple Podcasts, Stitcher, Google Podcasts, Overcast, Pocket Casts, Anchor.fm, Breaker, PodBean, RadioPublic, Amazon Music, or search in your favorite podcatcher!

How To Support Our Show:

Brendan Ashbrook – Logo Designer

Thanks to Our Executive Level Patrons:

The $25 "Uncommon Man" Tier
$12.99 "What's Goin' On Here" Tier
The £10 Tier
The Turn it up to $11 Tier

Clay Wombacher
Frank Theilgaard-Mortensen
Alan "Ain't Too Proud To" Begg
Mikkel Steen

$10 "Some One Came" Tier

Ryan M
Jeff Breis
Victor Campos
"Better Call" Saul Evans
Kev Roberts & his wonderful children: Matthew, Gareth, and Sarah
Apple Podcasts Reviews:

Memovegao
From Mexico
5 Stars!
An awesome DeepDive
I love this podcast! Finally, a continuous conversation about Deep Purple and all ramifications. ¡Saludos desde Guadalajara!
Whitesnake Live in Illinois September 1, 2022!

Deep Dive Podcast Network:

Lead up to the Album:

In the liner notes Paul Mann describes Jon Lord having his earliest musical experiences at De Montfort Hall in his hometown of Leicester listening to concerts by the Halle Orchestra and Sir John Barbirolli.
In his later years he saw Buddy Holly at the same location and the melding of both genres was already in his mind.
JAcky Paice and the Sunflower Jam team set out to assemble as many of the musicians Jon Lord had played with and come up with a programme that could honor him in the best way possible.
The Royal Albert Hall was picked as the obvious location where Jon Lord had debuted his Concerto For Group and Orchestra 45 years earlier
He had also had one of his last performances at the same venue about a year before passing away.
Mann tells the story of meeting Jon Lord there and walking around to find the entrance. A woman stopped Jon and based on his appearance asked if he was playing there that evening (Eric Clapton was scheduled to play). He said no and she said "Ah well, never mind – stick at it and you might get to play here one day."
For the concert they assembled the 83-piece Orion Orchestra.
Deep Purple was obviously billed to play and they were able to get all the performers to play for free so they could donate the proceeds to The Jon Lord Fellowship.
Core Band:

Conductor [Band Musical Director] – Wix Wickens*
Conductor, Liner Notes – Paul Mann (5)
Leader [Orchestra] – Darragh Morgan
Mixed By – Bruce Dickinson, Ian Paice
Music By – Jon Lord
Orchestra – Orion Orchestra*
Orchestrated By – Jon Lord (tracks: 1, 2, 4, 5, 7, 8), Paul Mann (5) (tracks: 3, 6)
Other [Compére] – Bob Harris
Recorded By [Orchestra], Mixed By [Orchestra] – Andrew Dudman
Recorded By, Mixed By – David "Skippi" Loudoun*
Live at the Royal Albert Hall, April 4th, 2014
Thanks to Our Core Level Patrons:

The $7.77 KeepItWarmRat Tier
The Episode $6.66 Tier

Steve Coldwell
Arthur Smith
Anton Glaving

The $6.65 "Almost Evil" Tier
$5.99 The "Nice Price" Tier

Fielding Fowler
Robert Smith
Peter from Illinois
Michael Bagford
Karl Hellberg

$5 "Money Lender" Tier

John Convery
German Heindl
Adrian Hernandez
Jesper Almén
Oleksiy The Perfect Stranger Slyepukhov
James North
Mark Hodgetts
Will Porter
Zwopper The Electric Alchemist
Tim "Southern Cross" Johnson
Percival Frequency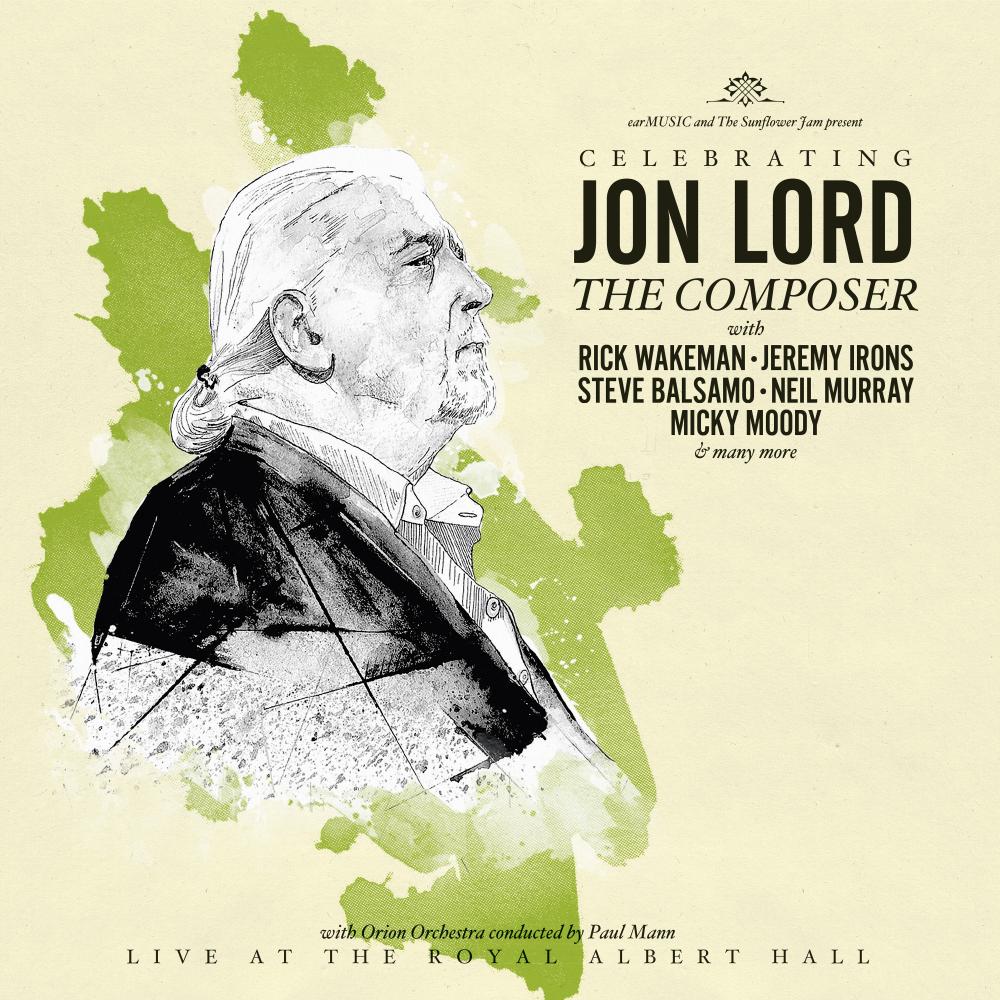 Bonus Tracks:

After this segment of the show was complete Bob Harris, the MC, took the stage and said, "After the Intermission we're gonna rock."
Thanks To Our Foundation Level Patrons:

The $3.33 Half Way to Evil Tier
$3 "Nobody's Perfect" Tier

Peter Gardow
Ian Desrosiers
Mark Roback
Duncan Leask
Stuart McCord
Flight of the Rat Bat Blue Light
Øyvind Fjeldbu –
Runar Simonsen –
JJ Stannard

$1 Made Up Name Tier

The "Mile High Gravesite" Leaky Mausoleum
Stephen Sommerville The Concerto 1999 Fanatic
Spike, The Rock Cat
Hank the Tank
Private Eyes
Ashen Lionel
Spike's Mom
Blackmore's Tights
John Miceli
For Further Information:
Listener Mail/Comments

Comments about the show? Things you'd like us to cover? We'd love to hear from you. Send us an email at info@deeppurplepodcast.com or @ us on Twitter, Facebook, or Instagram.