Subscribe at Apple Podcasts, Stitcher, Google Podcasts, Overcast, Pocket Casts, Anchor.fm, Breaker, PodBean, RadioPublic, Amazon Music, or search in your favorite podcatcher!

How To Support Our Show:

Apple Podcasts Reviews:

DP Fan in WA – USA – 5 Stars!
Enjoying the Show
Recently began listening and enjoying it quite well so far. I need to go back and listen to older episodes when I have time. I look forward to learning more about one of the bands I love best! Listening from Lake Tapps, WA area.
Thanks to Our Executive Level Patrons:

The $21.12 "Long Live Rock 'n' Roll" Tier

Richard Fusey – PATRON UPGRADE!

The £10 Tier
The Turn it up to $11 Tier

Clay Wombacher
Frank Theilgaard-Mortensen
Alan "Ain't Too Proud To" Begg
Mikkel Steen

$10 "Some One Came" Tier

Ryan M
Jeff Breis
Gerald Kelly – Paypal
Victor Campos
"Better Call" Saul Evans
Deep Dive Podcast Network: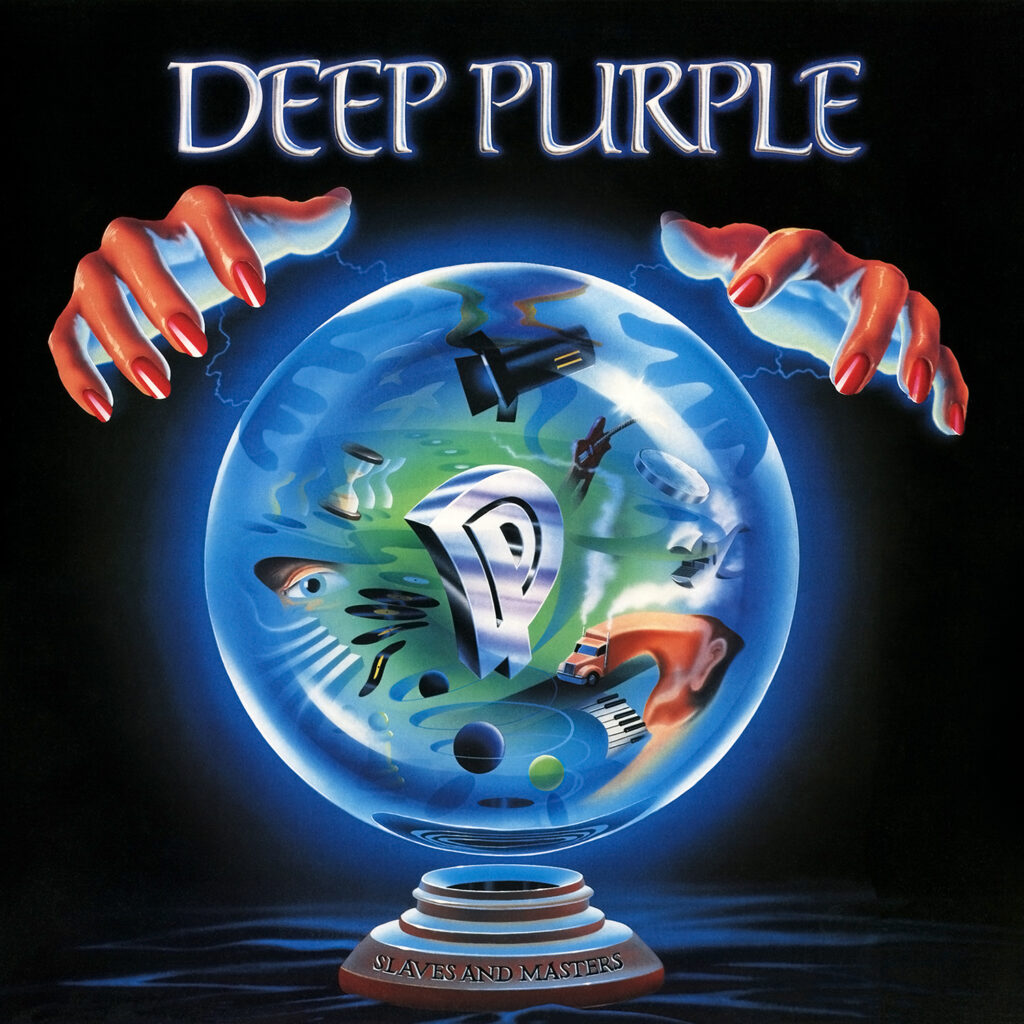 Album Tracks:

Breakfast in Bed (Blackmore, Turner, Glover)
Love Conquers All (Blackmore, Turner, Glover, Lord)
Fortuneteller (Blackmore, Turner, Glover, Lord, Paice)
Too Much Is Not Enough (Turner, Bob Held, Al Greenwood)

Wicked Ways (Blackmore Turner, Glover, Lord, Paice)
Thanks to Our Core Level Patrons:

The $7.77 KeepItWarmRat Tier
The Episode $6.66 Tier

Steve Coldwell
Arthur Smith
Anton Glaving
Mike Kattan

The $6.65 "Almost Evil" Tier
$5.99 The "Nice Price" Tier

Fielding Fowler
Robert Smith
Peter from Illinois

$5 "Money Lender" Tier

John Convery
German Heindl
Adrian Hernandez
Jesper Almén
Oleksiy The Perfect Stranger Slyepukhov
James North
Mark Hodgetts
Kev Roberts – (courtesy of his wonderful children: Matthew, Gareth, and Sarah)
Will Porter
Zwopper The Electric Alchemist

Tim "Southern Cross" Johnson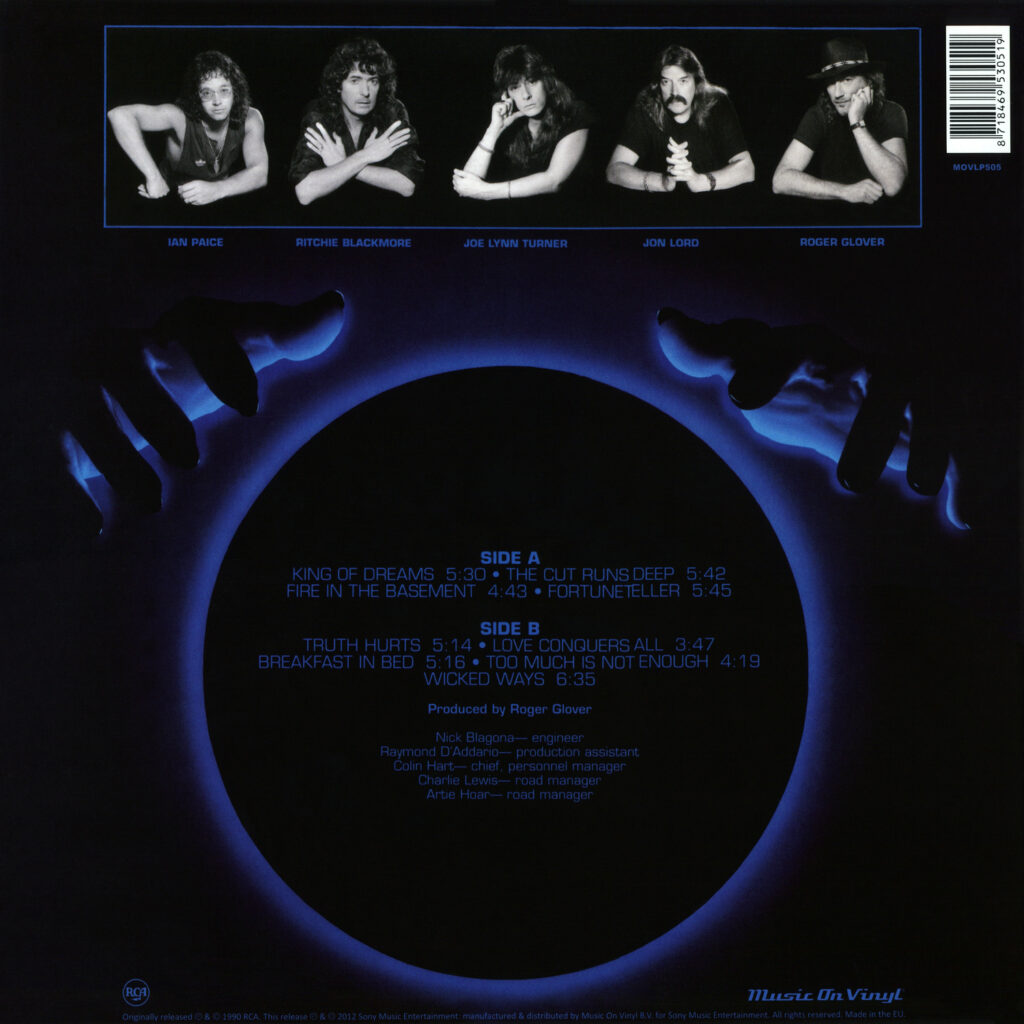 Reception and Review

With Gillan out they changed the set list up quite a bit, even working in songs such as "Burn" that Gillan would have never agreed to sing.
The live set included six of the nine tracks form Slaves and Masters though "Wicked Ways" was dropped after only a few shows.
Fan reaction to this lineup and album was largely negative.
In "The Complete Deep Purple" Michael Heatley calls "Slaves and Masters" "the definitive Rainbow album."
It entered the UK charts at number, seven places below, "Nobody's Perfect," which was not widely regarded as a success. Then it dropped out of the charts. It was their least successful album since Mark 1.
In the US it was number 87.
JLT says of this album in Kerrang that this album wasn't as forced as the Rainbow albums he'd done. What he means is that they were more of jams than composed.
JLT also says, "If I hear 'Deep Rainbow' again I think I'm gonna puke. Think of something else. There are four of the five member of Purple, three of five members of Rainbow."
Reviews:
The album was met with mixed reviews.
The press seemed to be largely positive about it but fans were not.
Simon Robinson in Darker Than Blue #40, November 1990:

". . . I know damn well that if someone had sent it me out of the blue by a new group, it would have got the one play and be in the bin . . . by now."
"With this new one it's all ended. Nothing here demands of me that I should zoom to the record deck every so often to assault my senses with it. If this is really the way they think music should be going then we've reached the parting of the ways. Nobody wants to live in the past, but they're damn well giving me little choice."
He goes on to say he has nothing against JLT, considers him very competent. Just does not like his vocal style.
"It's hard to listen to the album and ignore the JLT favor, but when you do much of it is pretty ordinary anyway."
"The idea of evolving the album from jamming has given a laid back feel which might have been better tempered by a hard edge at times."
On King of Dreams: "I'd like to hear mixed without vocals. Granted poor old Ian PAice sounds like he's falling asleep (Maybe the dreams are his?) but it chugs along with some inspired keyboard work."
He calls "Breakfast in Bed," "Breakfast in Bed (Crumbs In The Duvet).
". . . Ian Gillan has to be agreed with  when he says he found it almost impossible to get inspired by the stuff when he was being sent the first demos. The addition of his talent on some of the tracks might have cracked it, but elsewhere we're looking at a group who seem to have lost all sense of purpose. Roger Glover has written off House of Blue Light as a totally wooden album in recent press articles and it makes me wonder if I'm going crackers. Sure it had its disappointments but Bad Attitude, Spanish Archer, STrangeways, and Dead or Alive wipe the floor with this one."

Neil Jeffries writes in Kerrang:

"Deep Purple's new studio album "Slaves and Masters" is OK . . . and no-one is more surprised than me. It does lat grab-you-by-the-throat impact but it's not the disaster I had feared and expected."
It may not sound at all like "In Rock", "Machine Head" or even "Perfect Strangers" but it doesn't really sound much like Rainbow either. In fact just like "In Rock", "Burn", "Come Taste The BAnd" or "Perfect Strangers" it sounds like a band making a fresh start.

JLT: "In my opinion the best of this album is still lying on the cutting room floor.  We've got some racks  you'd fuckin' die for but we never finished them."
One of the things they did on tour was to open up the set list, something Gillan had also wanted to do but Blackmore had fought him on.  Gillan felt like they were just playing Made in Japan every night. The set lists for this tour were much more adventurous.
Merch:
Bubble Gum Cards
BMG Ad: Lords and Masters
Thanks To Our Foundation Level Patrons:

The $3.33 Half Way to Evil Tier
$3 "Nobody's Perfect" Tier

Peter Gardow
Ian Desrosiers
Mark Roback
Duncan Leask
Stuart McCord
Flight of the Rat Bat Blue Light

Øyvind Fjeldbu
Runar Simonsen
$1 Made Up Name Tier

The "Master of Liquid Tombs" Leaky Mausoleum
Stephen Sommerville The Concerto 1999 Fanatic
Spike, The Rock Cat
JJ Stannard
Hank the Tank
Private Eyes
Ashen Lionel
For Further Information:
Help from the archives of patron Jeff Breis
Darker Than Blue #39, July 1990
Darker Than Blue #38, November 1989
More Black Than Purple #32, 2006
Darker Than Blue #41, May 1991
Darker Than Blue #42, December 1991
Listener Mail/Comments

Comments about the show? Things you'd like us to cover? We'd love to hear from you. Send us an email at info@deeppurplepodcast.com or @ us on Twitter, Facebook, or Instagram.