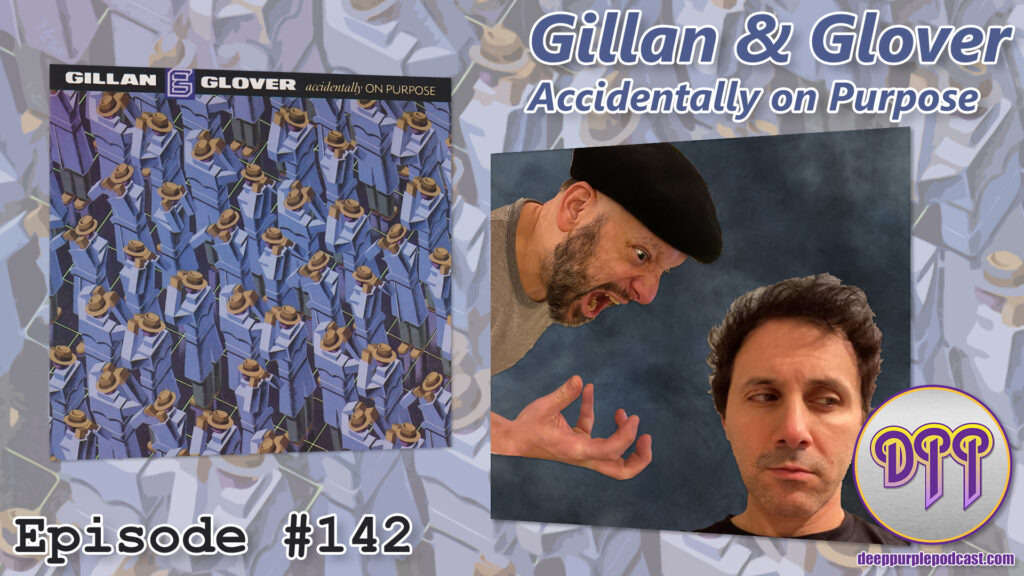 Subscribe at Apple Podcasts, Stitcher, Google Podcasts, Overcast, Pocket Casts, Anchor.fm, Breaker, PodBean, RadioPublic, Amazon Music, or search in your favorite podcatcher!

How To Support Our Show:

Thanks to Our Executive Level Patrons:

The £10 Tier
The Turn it up to $11 Tier

Clay Wombacher
Frank Theilgaard-Mortensen
Alan "Ain't Too Proud To" Begg
Mikkel Steen

$10 "Some One Came" Tier

Ryan M
Jeff Breis
Gerald Kelly – Paypal
Victor Campos
Saul Evans
Deep Dive Podcast Network:

Lead up to the Album:

As we left off in our "The House of Blue Light" episodes Ian and Roger were drained after recording the album and Glover had the perfect idea to recover from studio burnout: recording another album!
Glover: "I was living alone in my house in Connecticut and Ian came over and stayed for quite a long while, I think it was a large chunk of the summer of '86. It was a long, hot summer and I don't think we quite achieved the objective but along the way we realised that we liked writing odd stuff together. In Episode Six, in the sixties, we were a songwriting partnership but when we joined Deep Purple we sort of gravitated to our own particular areas; although we still wrote some lyrics together, he developed his own direction and style of writing and singing while I concentrated more on the bass guitar and writing music. To a certain extent, that summer we rediscovered our former selves again."
Glover described the experience as being very freeing, exploring their musical roots, and consuming large quantities of alcohol and other sorts of 'inspiration' around. Of that Glover says, "I'll say no more."
They brought very little with them to Monsterrat. Ian brought harmonicas and they both brought acoustic guitars. Glover also brought his Hondo LLonghorn bass, a Fender Strat, a Linn drum machine, a Yamaha QX-1 sequencer and a Yamaha DX-7. They had no computer.
Glover, in Kerrang: "Our reason for making the album was to have a good time and to do something people wouldn't expect from us, and do something we couldn't within the confines of DeepPurple."
Ian, in the same Kerrang article: "When you think about it, Purple have always thrived pretty much on diversity. Jon Lord did his Concerto and I did 'Jesus Christ Superstar.' It's good because it keeps the frustrations away. You can let loose with your own ideas."
Personnel:

Technical: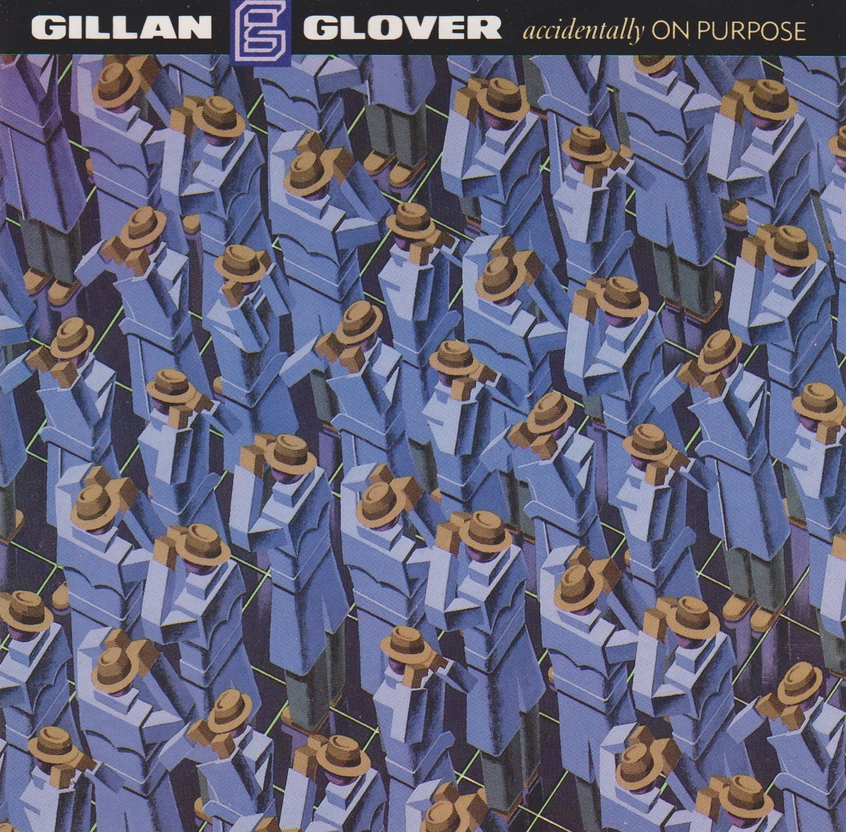 Album Art & Booklet Review

Thanks to Our Core Level Patrons:

The $7.77 KeepItWarmRat Tier
The Episode $6.66 Tier

Steve Coldwell
Arthur Smith
Anton Glaving
Richard Fusey

The $6.65 "Almost Evil" Tier
$5.99 The "Nice Price" Tier

Fielding Fowler
Robert Smith — NEW PATRON ALERT!!!

$5 "Money Lender" Tier

John Convery
German Heindl
Adrian Hernandez
Jesper Almén
Oleksiy The Perfect Stranger Slyepukhov
James North
Mark Hodgetts
Kev Roberts – Paypal
Will Porter
Zwopper The Electric Alchemist
Tim "Southern Cross" Johnson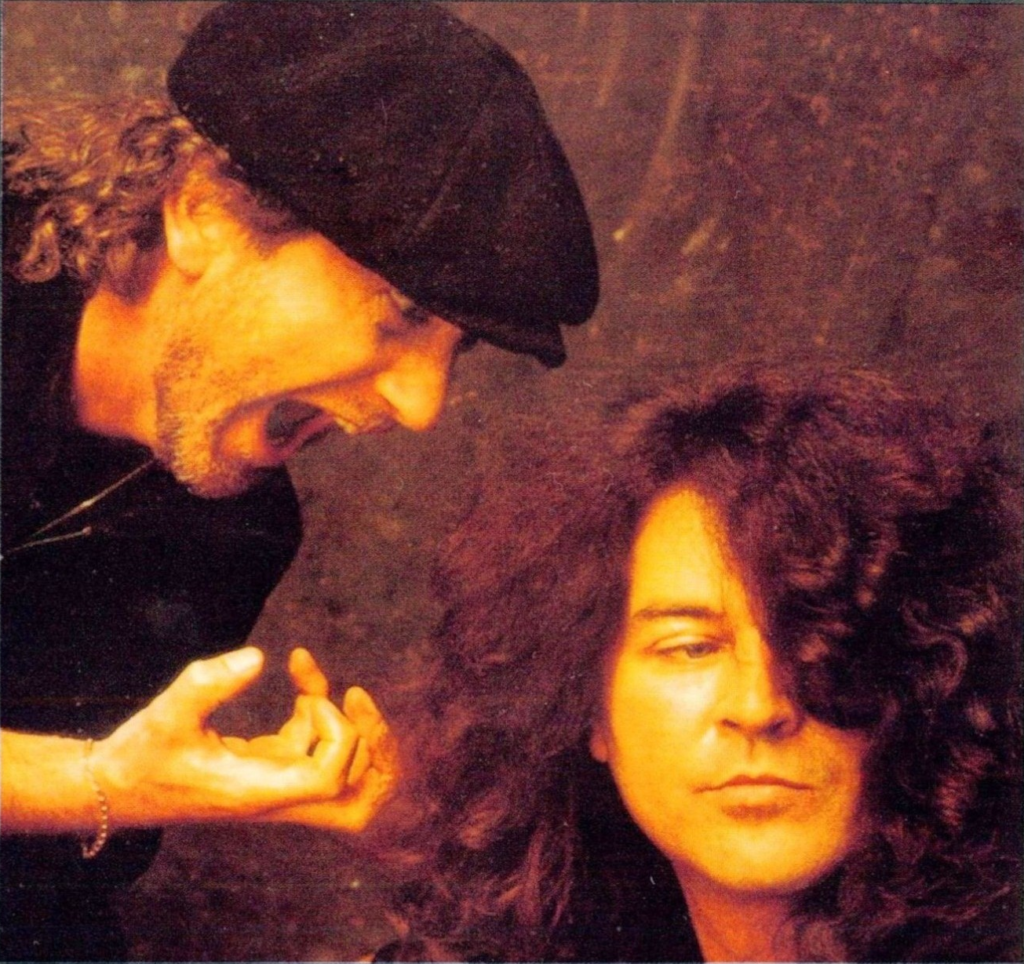 Album Tracks:

All tracks written by Ian Gillan and Roger Glover except where noted.

The first phase was recorded in Montserrat including Clouds and Rain, Evil Eye, She took My Breath Away, Dislocated, Via Miami, and I Thought No (as well as some tracks later released as bonus content).

The second phase was done at The Power Station in New York where they assembled musicians and recorded "I Can't Dance To That," "Can't Believe You Want To Leave," and "Telephone Box" as well as bonus content.
Side One:

Clouds and Rain

Done in the first phase of recording.

Evil Eye

Done in the first phase.
Built over an African-inspired chant.  Glover said it was the first song that was inspired by their surroundings while recording.

She Took My Breath Away

First phase.
Virgin wanted to make this the first single on it but Gillan didn't like the idea and favored Dislocated instead.

Dislocated

This was written the very first day in Montserrat.
Glover said this song set the mood for their time in Montserrat.
Glover described this track as "wacky."
Gillan said, "It has one of the best bass lines I've ever heard, so simple and wonderful.  Lyrically it makes no sense at all, but as the whole concept was 'off the wall' we thought it would be a reasonable representation of the whole album."

Via Miami

First phase.
Glover compares this to Stray Cats as being "Elvis-inspired."
Side Two:

I Can't Dance To That

First song recorded during second phase in New York.

Can't Believe You Wanna Leave (R. Penniman)

Featuring Dr. John
Cover of a Little Richard track.
They said Dr. John was supposed to show up at 3pm but didn't show up until almost 6pm.  They were getting annoyed because he lived very nearby.  Dr. John explained he'd been in New Orleans and just got back the night before.
Song was recorded live in the studio.  Gillan said it "still sends shivers up and down my do-dabs."

Lonely Avenue (D. Pomus)

Appeared on the "Rain Man" soundtrack.

Telephone Box

Reached No.l 15 on the US Billboard charts
Ian tells a story of how on the last Purple tour and Roger decided to take a luxury bus instead of a plane.  He sid a friend went to use the toilet on the bus and there was a phone in there.  He asked if he could call home but they told him it was an internal phone and could only call the driver.  The friend said, "Who wants to live in a telephone box!"  That gave them the idea for the song.

I Thought No

First phase.
Everything on this is played by Glover and Gillan.  Gillan on guitar and harmonica, Roger on bass, piano, and drums.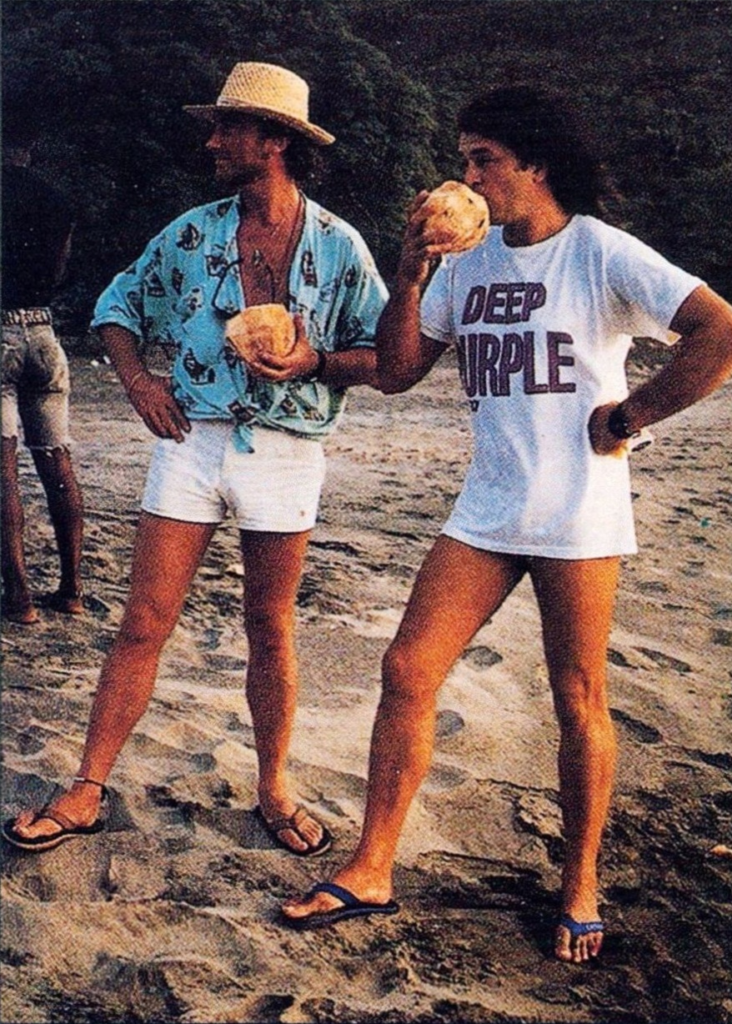 Thanks To Our Foundation Level Patrons:

$3 "Nobody's Perfect" Tier

Peter Gardow
Ian Desrosiers
Mark Roback
Duncan Leask
Stuart McCord
Flight of the Rat Bat Blue Light

$1 Made Up Name Tier

The "Leaky Pot from Montserrat" Leaky Mausoleum
Stephen Sommerville The Concerto 1999 Fanatic
Raphael Choury (Raff Kaff)
Spike, The Rock Cat
JJ Stannard
Hank the Tank
Private Eyes
Ashen Lionel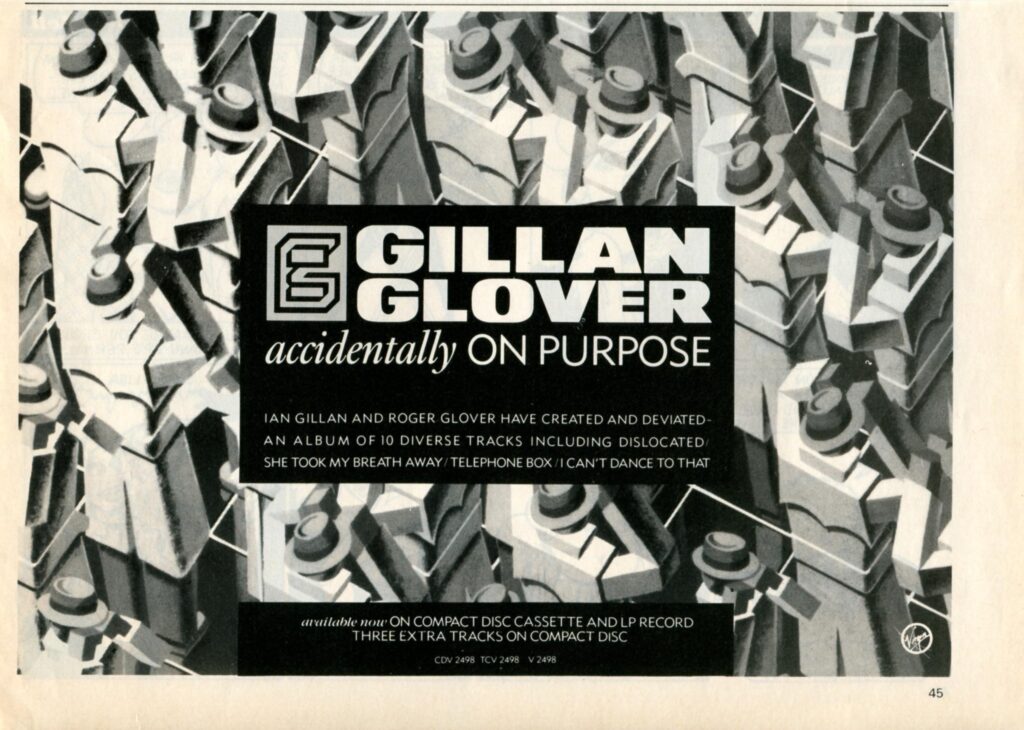 Reception and Review

After all of the recording they flew back to Montserrat to mix the album then went on tour. They weren't happy with the mixes they had so at the end of the tour they returned to the Power Station with Nick Blagona and mixed the album.
Gillan said there was a lot of skepticism or cynicism about their motives behind doing this album but both said it was just some fun.
They went back to New York to work on overdubs when Ritchie broke his thumb.
Review by Mike Ladano

Accidentally on Purpose probably kept Ian and Roger sane at the time.  That has to be why it sounds so gleeful.  They needed this.  Does a Deep Purple fan "need" this?  No.  But they'd find some good times here regardless.

Gillan in Kerrang: "I'm sure we will piss of a lot of Deep Purple fans who will buy our album thinking they'll hear watered down Deep Purple, or something, but we don't want to do that."
From liner notes:

Gillan: "We kind of moved on after this record. However I look back on it with great affection and certainly consider it one of the top five records of my career.
"It's the chemistry or more accurately the alchemy that turns the ingredients into gold. When you remove Paice, Lord and Blackmore from the equation and put two old mates together on a Caribbean Island (Montserrat) to write and then to NYC to record, and then add maestro Nick Blagona into the mix, it's like getting time off for bad behaviour; you don't necessarily deserve it, but what wicked fun it can be!"
For Further Information:
Help from the archives of Jörg Planer
2010 Re-release liner notes by David K. Tedds
Listener Mail/Comments

Comments about the show? Things you'd like us to cover? We'd love to hear from you. Send us an email at info@deeppurplepodcast.com or @ us on Twitter, Facebook, or Instagram.