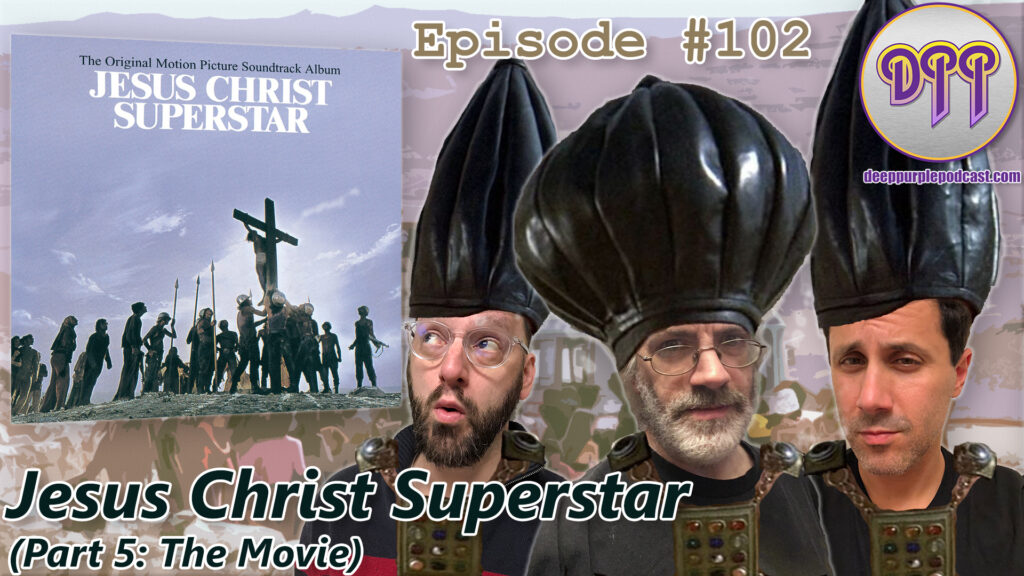 Disclaimer: The video used on YouTube is a byproduct of producing our audio podcast. We post it merely as a convenience to those who prefer the YouTube format. Please subscribe using one of the links below if you'd prefer a superior audio experience.

Subscribe at Apple Podcasts, Stitcher, Google Podcasts, Overcast, Pocket Casts, Anchor.fm, Breaker, PodBean, RadioPublic, Amazon Music, or search in your favorite podcatcher!

How To Support Our Show:

Welcoming Our Newest Patron(s):

$3 "Nobody's Perfect Tier" – Dr. Gill Breese!
Thanks to Our Executive Level Patrons:

The $20 "Shades of Deep Pockets" Tier
The $15 "Highball Shooter" Tier
The Turn it up to $11 Tier

Frank Theilgaard-Mortensen
Clay Wombacher
Mikkel Steen

$10 "Some One Came" Tier
Social Media Update:

Merch at Etsy Shop
Apple Podcasts Reviews

The Real Fielding Fowler, 03/07/2021- FIVE STARS!
Spike Approved!
With faces for radio, and voices for podcasts, Nate and John bring an awkward enthusiasm for Deep Purple and the extended Purple family. Their banter is genuine, and even when it goes off-topic, it remains entertaining and an easy listen. I will definitely remain a patron, at least until the pandemic ends and the strip clubs re-open. Raise your glass of coffee milk, cheers to Deep Purple and the Deep Purple Podcast! This review is approved by Spike the Rock Cat.
Chlll Gill, 20/03/2021, FIVE STARS!
Deep Purple Podcast #100
I've just been listening to these 2 great guys- Nathan and John- on this DP podcast for short while now and love their interaction as they really feed and bounce off each other
Gone back to start and onto episode #14 while keeping up with latest episodes
Perfect Strangers was that reincarnation Mk2 for me having been fan since original Mk2 in 1969
They have great knowledge DP and what I also like is the branching into what members of band past/ present / dead or alive got up to when not in DP
Highly recommend take a listen as easy to get hooked by the format and chat and fascinating pieces info pick up each episode Keep it up guys Gill in Wales UK
A Note From Jeff Breis:

Hey Nate,
I just now finished listening to your 4 part series on Jesus Christ Superstar, an album that I only occasionally pulled out in the past four decades.
You guys did a wonderful job presenting this work.
As a Catholic up until 12th grade (38 years ago), I was inundated with these biblical stories, so I shied away from this album for many years.
I enjoyed the performances by everyone on it, but I didn't really care about the subject matter much.
Well, you three guys brought a new light to an excellent piece of work, with Paul adding a lot to the story with his knowledge of the subject. Very well done.
Thanks for making me a fan of an album I didn't know as well as all the other Deep Purple related music that I enjoy. I have been playing it all week.
One more thing, your friend Paul Hughes made me think of one of the voices inside the piano on Frank Zappa's Lumpy Gravy album, and that's a good thing.
All the best,
FOLLOW UP:
Because of your show, I ordered the JCSuperstar DVD. I have not seen it since I was a kid.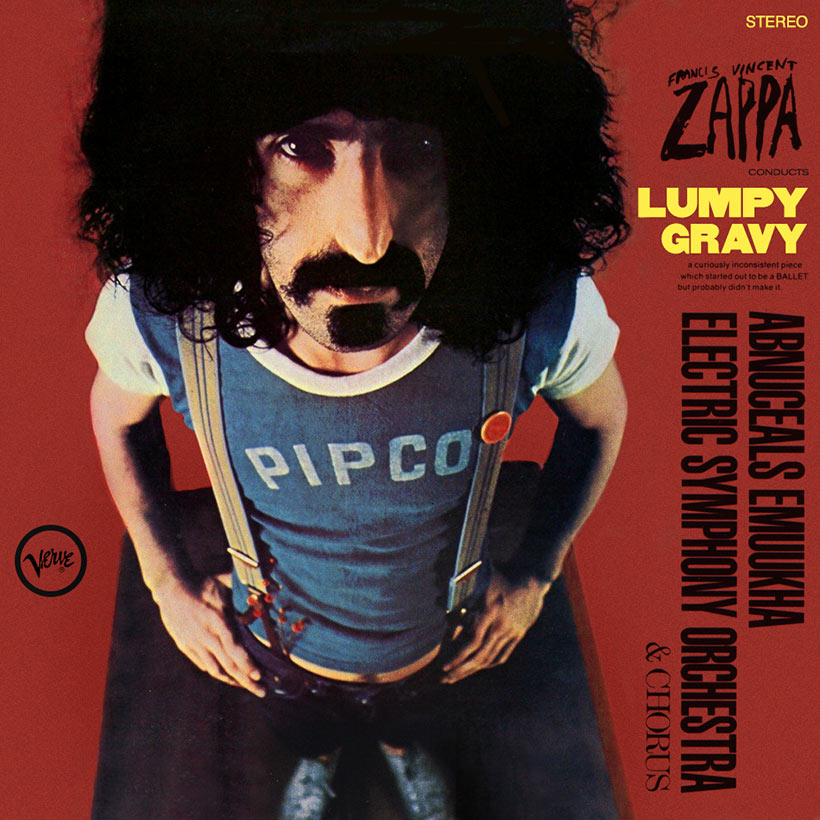 As for Paul, he sounds like the guy in the piano who seems like the leader, who tells the others about the ponies and pigs and the smoke, the big note.
Lumpy Gravy – Part Two (Paul's vocal doppelganger starts up at the beginning of this one)
Check it out.
Personal Memories:
Paul and John backstage on the 1993 Jesus Christ Superstar tour.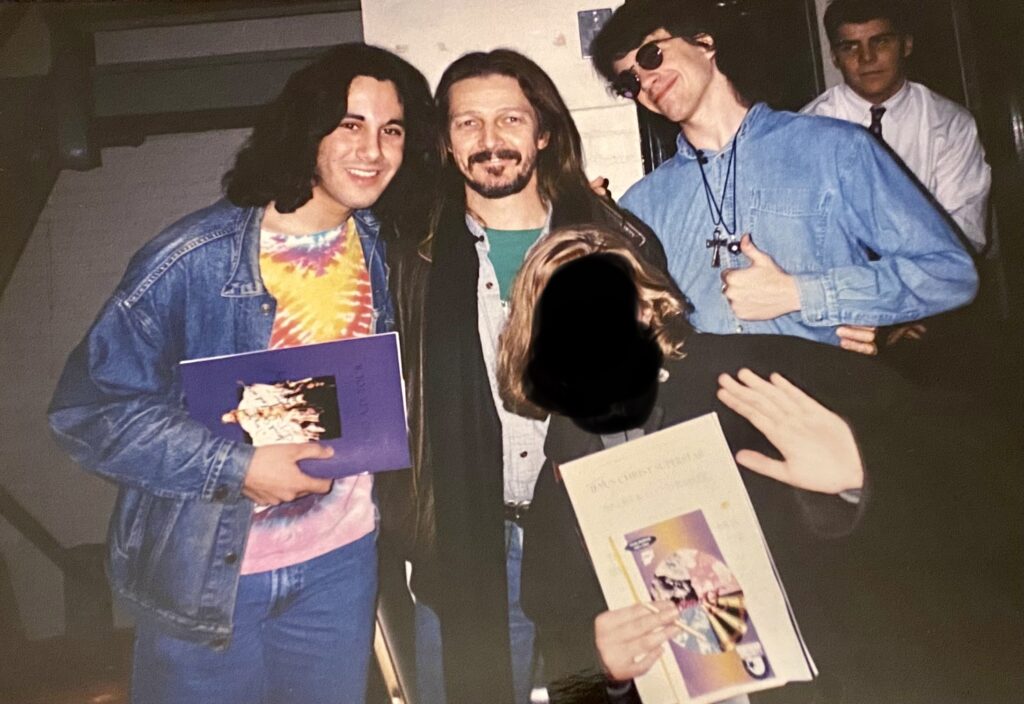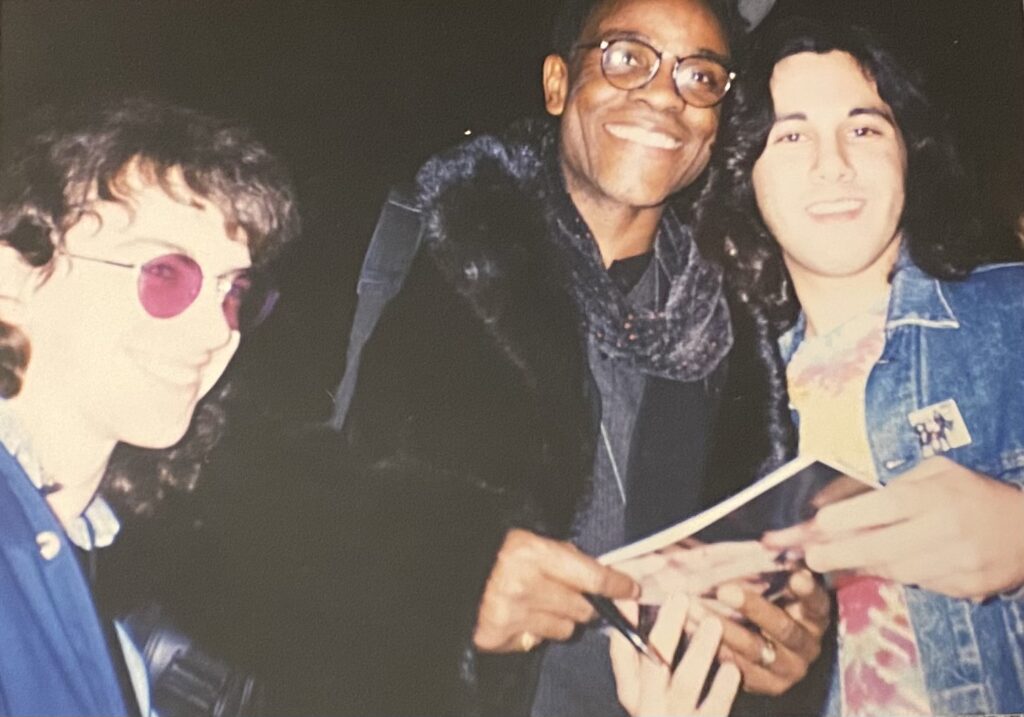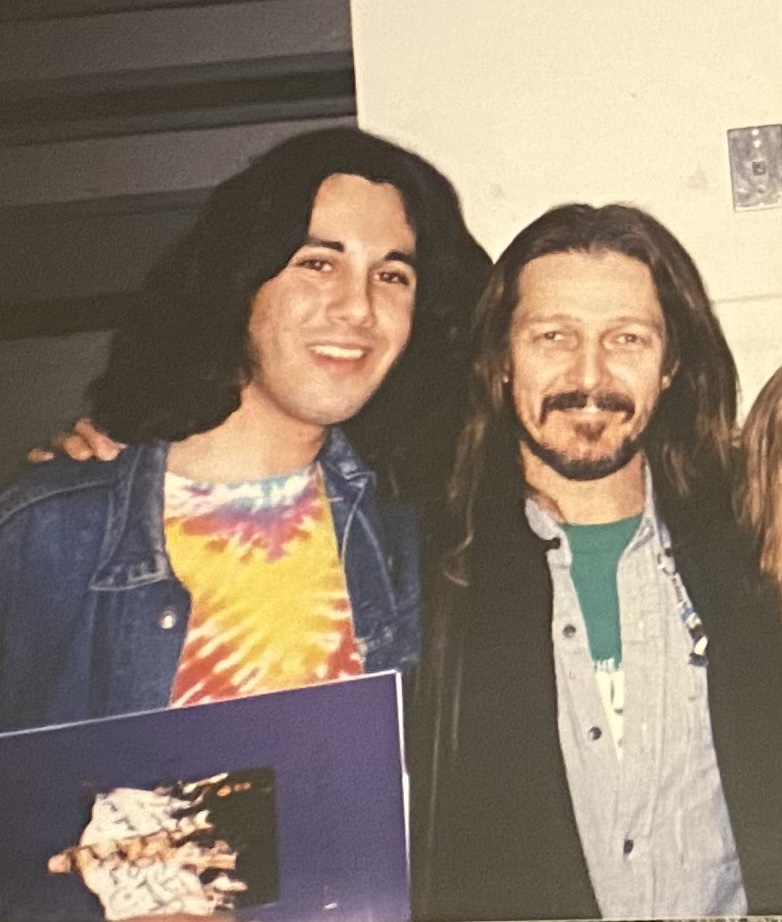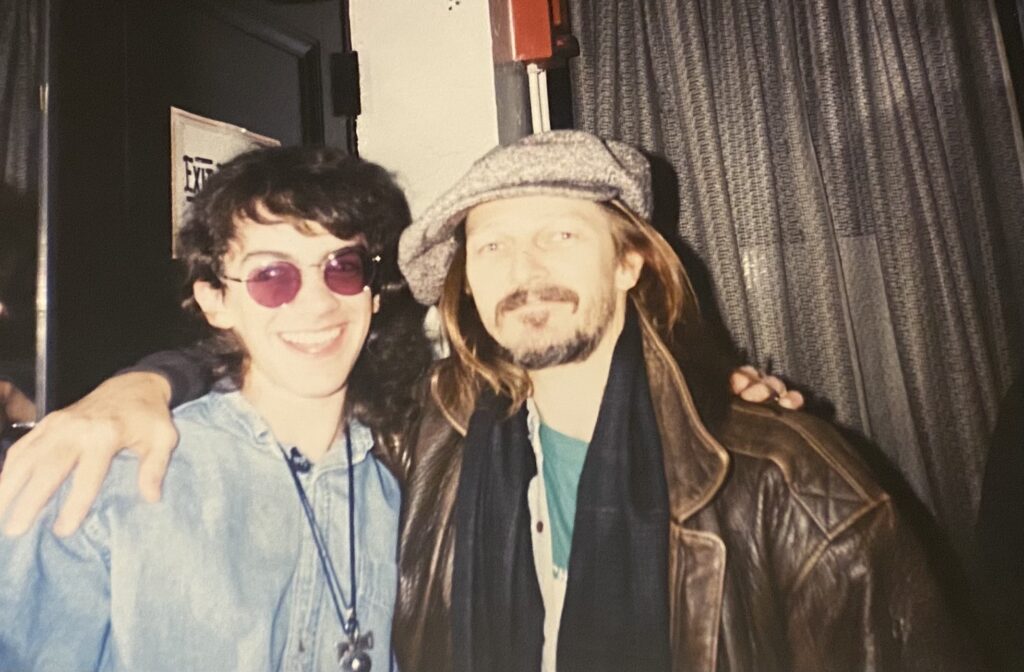 Personnel

Reprising roles: Yvonna Elliman, Barry Dennen
Only Barry Dennen and Josh Mostel had ever been on camera before.
Dennen suggested to Norman Jewison that he should make a movie around this album.
Norman Jewison said he was very moved listening to the record.
Barry Dennen says that they were in Yugoslavia filming Fiddler on the Roof and he approached Barry Dennen about it after discovering the album.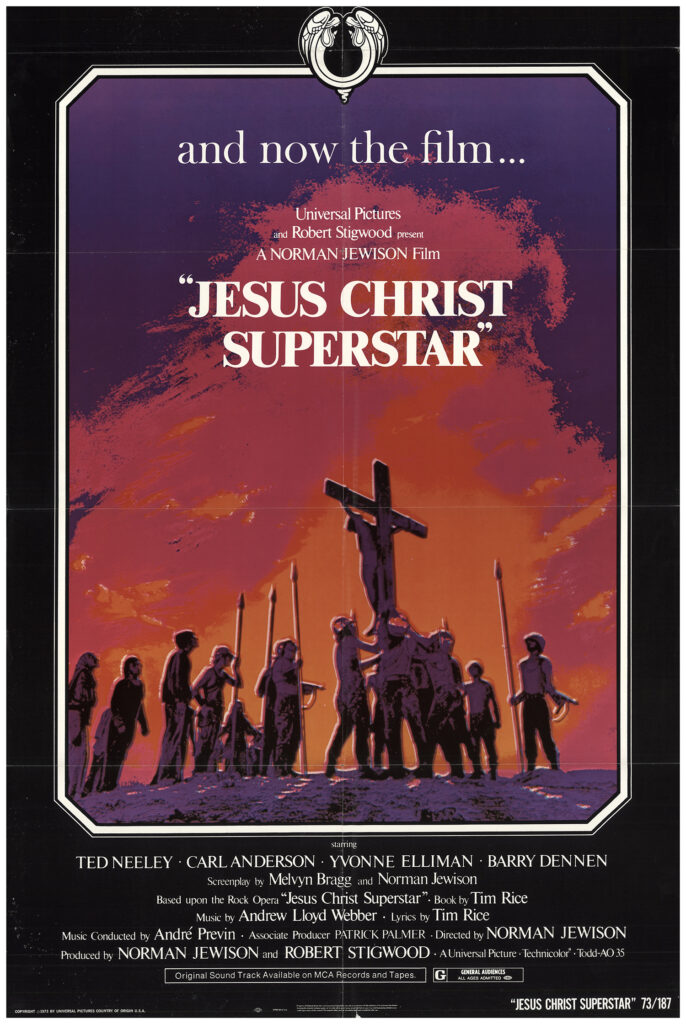 Cast: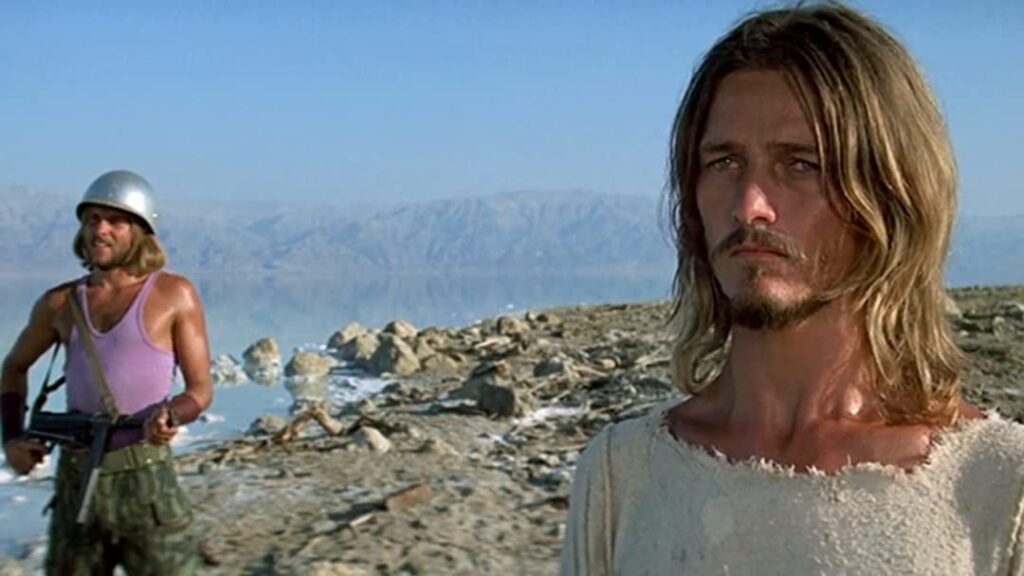 Ted Neeley as Jesus Christ

Was playing the lead in Tommy.
He was wearing a false beard when he met Jewison to see how Jesus would look.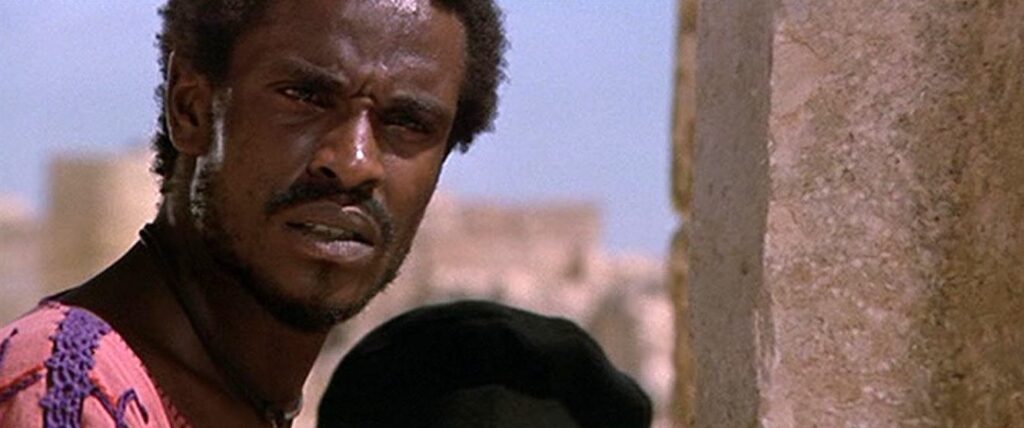 Carl Anderson as Judas Iscariot

Jewison says he had someone else in mind but ended up going with Carl Anderson. He tested 4-5 other actors.
He was hesitant about casting Carl Anderson because he didn't want it to come across that the black man was the traitor and the white man was the son of god. Jewison eventually decided he couldn't do that because it would be denying him the role because of being black.
Played Judas during pre-Broadway but wasn't given the role.
Understudied for the role of Judas but wasn't given part on Broadway under Ben Vereen as he had more star power.
Was on Stevie Wonder's "Song in the Key of Life" album but is not credited. Stevie performed two songs from the album at Anderson's funeral.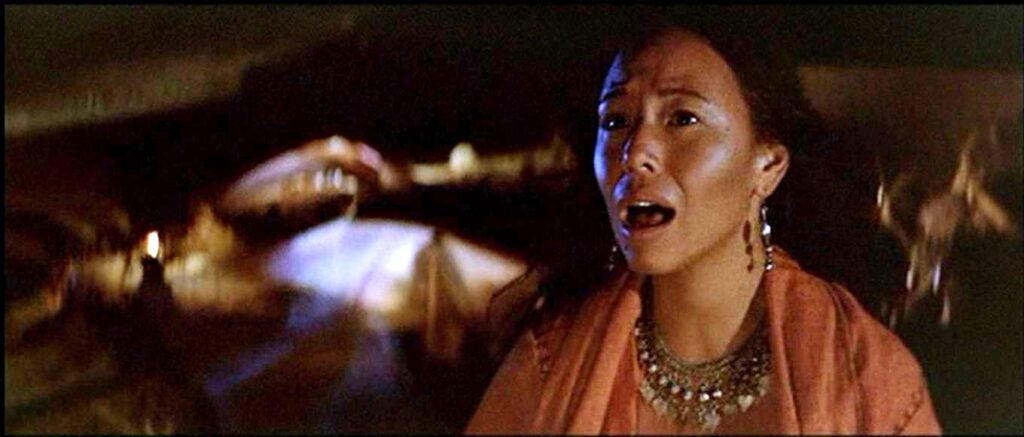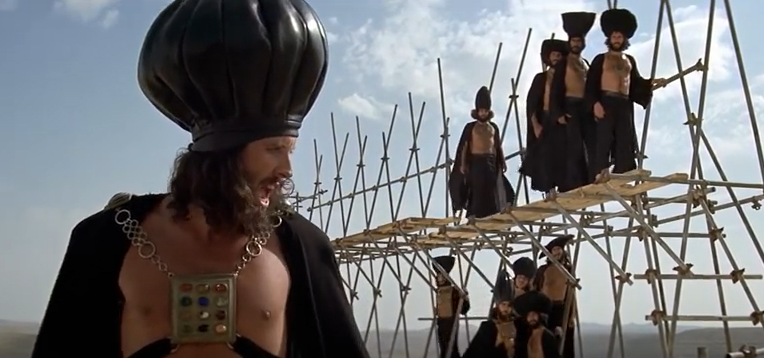 Bob Bingham as Caiaphas

Was int he originally broadway version.
Mother passed away right before they were about to film then got sick with measles.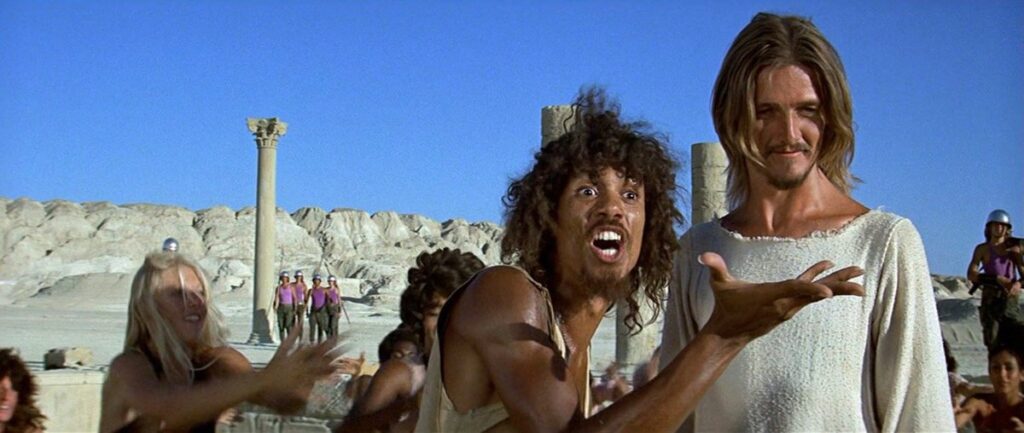 Larry Marshall as Simon Zealotes

He acted over the top at Jewison's direction who thought he wasn't being over the top enough.

Josh Mostel as King Herod

Talks about the Golan Heights and that they'd be shooting guns at them from a distance.
He's wearing his high school basketball jersey when they get off the bus.
Talked abotu staying by pool and playing volleyball as he only had one scene.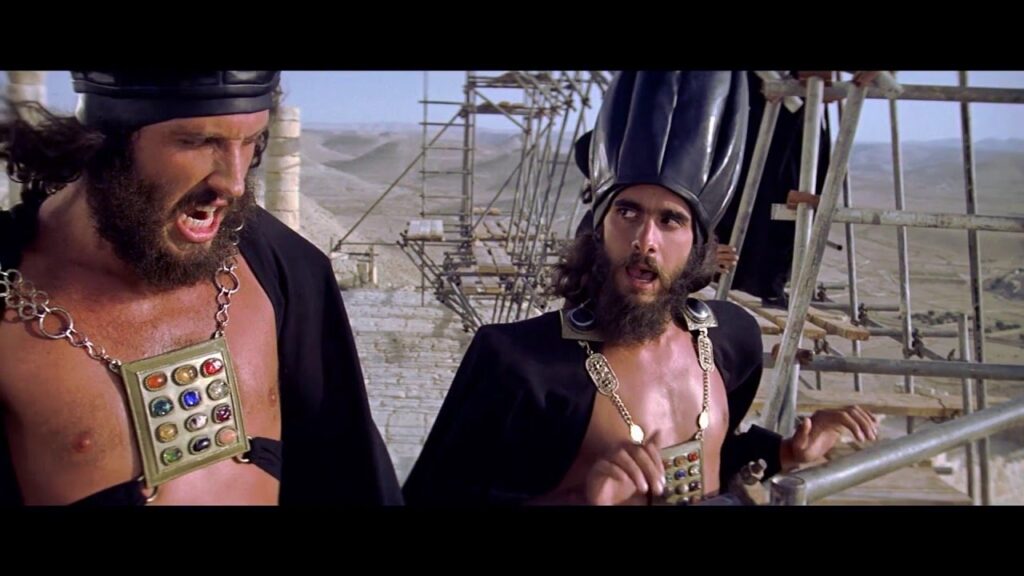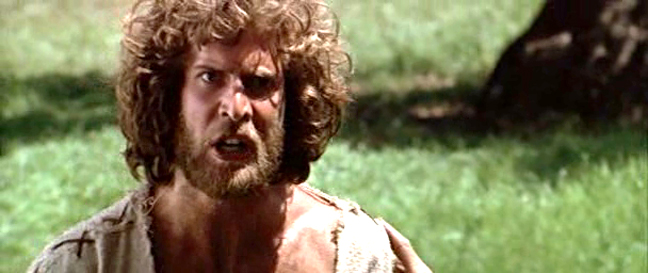 Philip Toubus as Peter

Known as Paul Thomas.
Began acting in Hair.
Went on to a career as a porn star and moved to directing.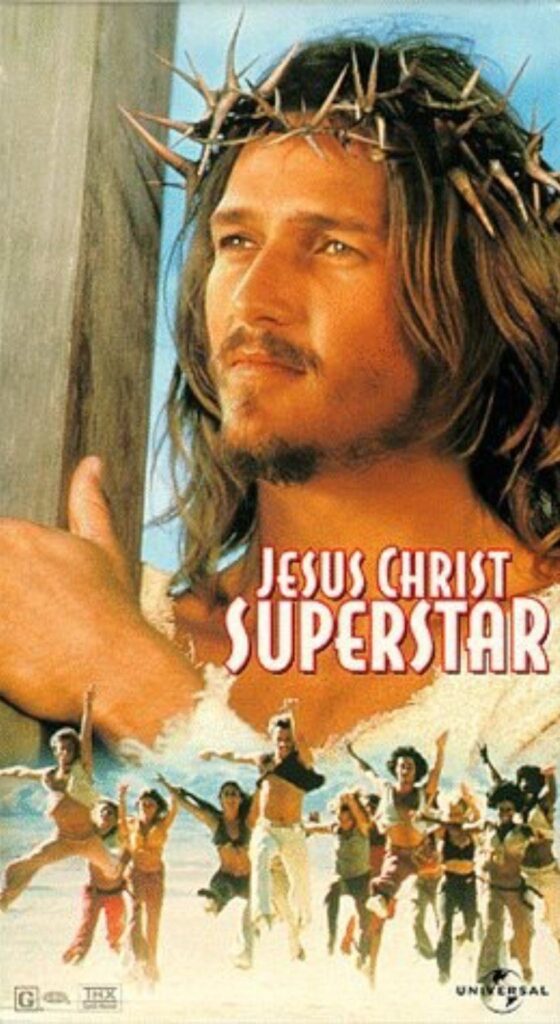 Movie Tracks

"Overture" – 5:26
"Heaven on Their Minds" – 4:22
"What's the Buzz/Strange Thing Mystifying" – 4:26
"Then We Are Decided" – 2:32
"Everything's Alright" – 3:36
"This Jesus Must Die" – 3:45
"Hosanna" – 2:32
"Simon Zealotes/Poor Jerusalem" – 6:28
"Pilate's Dream" – 1:45
"The Temple" – 5:26
"Everything's Alright (reprise)"/"I Don't Know How to Love Him" – 3:55
"Damned for All Time/Blood Money" – 4:37
Thanks to Our Core Level Patrons:

The Episode $6.66 Tier
$5.99 The "Nice Price" Tier
$5 "Money Lender" Tier

Greg Sealby
John Convery
Arthur Smith
German Heindl
Adrian Hernandez
Kenny Wymore
Jesper Almén
Oleksiy The Perfect Stranger Slyepukhov
James North
Mark Hodgetts
Kev Roberts – Paypal

$3 "Nobody's Perfect" Tier

Peter Gardow
Ian Desrosiers
Mark Roback
Anton Glaving
Will Porter
Andrew Meyer
Duncan Leask
Stuart McCord
Dr. Gill Breese — NEW PATRON ALERT!
"The Last Supper" – 7:12
"Gethsemane (I Only Want to Say)" – 5:39
"The Arrest" – 3:15
"Peter's Denial" – 1:26
"Pilate and Christ"/"Hosanna (reprise)" – 2:57
"King Herod's Song" – 3:13
"Could We Start Again Please?" – 2:44
"Judas' Death" – 4:38
"Trial Before Pilate (Including the 39 Lashes)" – 6:47
"Superstar" – 3:56
"The Crucifixion" – 2:40
"John 19:41" – 2:20
Thanks To Our Foundation Level Patrons:
$1 Made Up Name Tier

Ells Murders
Spacey Noodles
The "Revolting" Leaky Mausoleum
Michael Vader
Stephen Sommerville The Concerto 1999 Fanatic
Raphael Choury (Raff Kaff)
Spike, The Rock Cat
For Further Information:
Listener Mail/Comments

Comments about the show? Things you'd like us to cover? We'd love to hear from you. Send us an email at info@deeppurplepodcast.com or @ us on Twitter, Facebook, or Instagram.