Disclaimer: The video used on YouTube is a byproduct of producing our audio podcast. We post it merely as a convenience to those who prefer the YouTube format. Please subscribe using one of the links below if you'd prefer a superior audio experience.

Subscribe at Apple Podcasts, Stitcher, Google Podcasts, Overcast, Pocket Casts, Anchor.fm, Breaker, PodBean, RadioPublic, or search in your favorite podcatcher!

Thanks to Our Patrons:

$10 Super Champion Tier
$5 Tier
$3 Tier

Peter Gardow
Ian Desrosiers
Frank Theilgaard-Mortensen
Mark Roback

$1 The Made Up Name Tier

Ells Murders
Spacey Noodles
Thanks to our Brothers at the Deep Dive Podcast Network:
Thanks to the Patron Saint and Archivist of The Deep Purple Podcast:
Show Updates:

Comments from social media.
Glenn Hughes is following us on Twitter!
A Word from Our Sponsor:

Joe Lynn Turner & Hess Express
Lead up to the Album:

Derek Lawrence, who'd produced music with Ritchie Blackmore in the past, began working with Albert Lee. Their intent was to produce this album with Tony Dangerfield, the bass player for Screaming Lord Sutch.
After a while the sessions weren't working out and the two decided to invite other session musicians that they knew and jam in the studio to record an album.
The entire album was recorded in two overnight sessions on April 20 1970 and May 23 1970.
Blackmore was invited and brought along Paice.
It's stated in Country Boy: A Biography of Albert Lee by Derek Watts by that they both came directly to the studio after Deep Purple shows. I can't find any evidence in their 1970 tour schedule that they played shows on either of these dates.

They played on April 18 at Ewell Technical College and on April 21 at BBC in London.
They played the 22 May in London at Brighton at The Dome so it's possible they recorded the studio time as May 23 after the show. That or they recorded in the early morning on the 23rd and concluded with the show later in the day.

All the musicians on the album had wanted to play together but were all so busy with their own individual projects that this was the only chance they had to do it.
One final session was done with strings and brass being overdubbed on January 4, 1971.
Personnel

Since nearly everyone were under contract they chose to use pseudonyms for everyone on the album.

There had been rumors that Jeff Beck, Roger Glover, and Jon Lord were involved but none of them were at either of the sessions.
Album Art & Booklet Review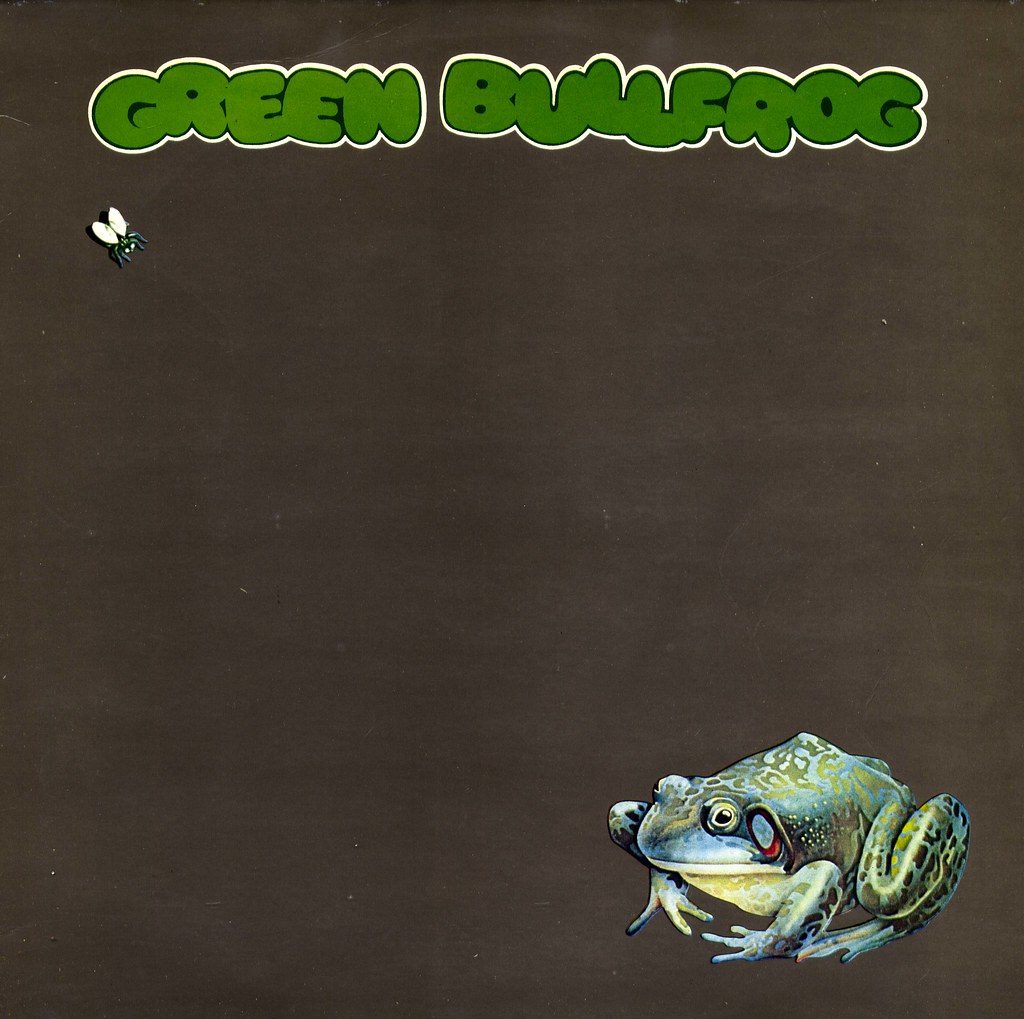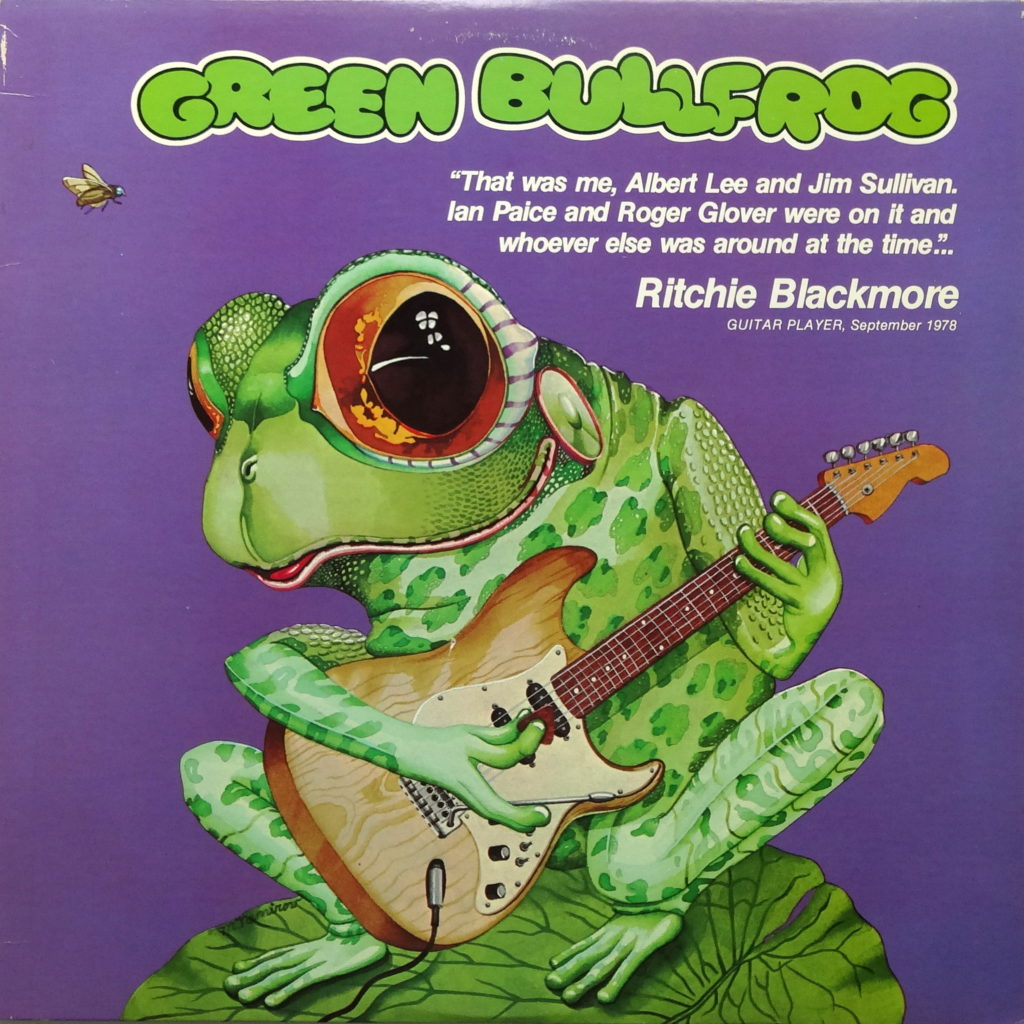 1980 "Green Bullfrog – Natural Magic" Vinyl Reissue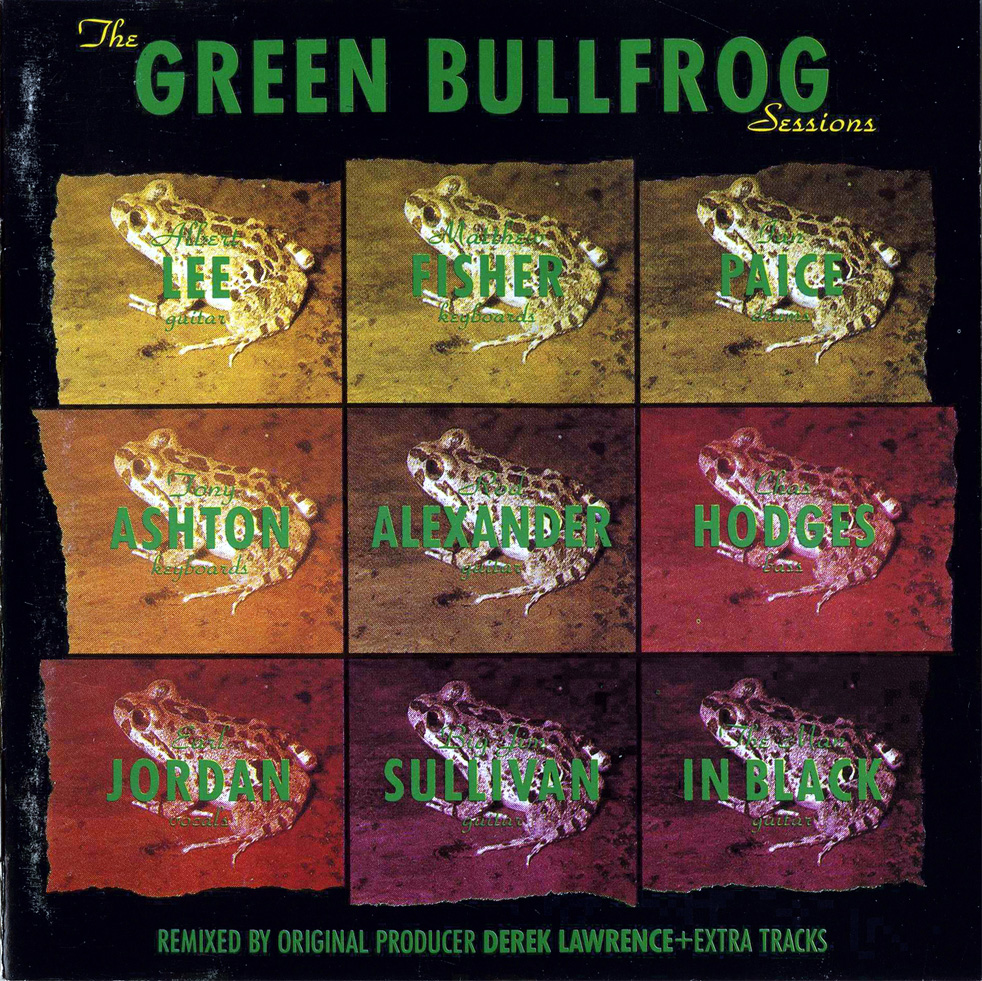 1991 – Green Bullfrog – The Green Bullfrog Sessions

Featuring bonus tracks and tracks reordered
Credits
Album produced by Derek Lawrence
Engineered by Martin Birch
Album Tracks:

Side one
Side two
"I Want You" (Tony Joe White)
"I'm a Free Man" (Mark "Moogy" Klingman)
"Lovin' You is Good for Me Baby" (Lawrence/Corlett/Hutton)

Rearranged by Lawrence in 17/9 time to make it more interesting.
CD Reissue Contains 3 Bonus Tracks:

Ain't Nobody Home (Jerry Ragovoy)
Louisiana Man (Doug Kershaw)
Who Do You Love? (Ellas McDaniel)
Reception and Review

The first release was the session along with the single of "My Baby Left Me" and "Lovin' You Is Good For Me, Baby" was released on 19 March 1971.
The UK release was a year later in March of 1972. Lawrence had played some tracks for Mike Maitland of MCA (the president) but he left the company before the release and it was not promoted at all.
Some records say it sold less than 500 copies.
Album was re-released in 1980 under ECY Street Records in the US. The sleeve notes were written by Ed Chapero. There was a quote from Blackmore from Guitar Player interview in 1978 quoting that he, Paice, Lee, and Sullivan all played on the LP. The LP mistakenly credited Roger Glover.
Album was remixed at Abbey Road in 1991 by Lawrence and Peter Vince and released again on LP and CD containing the extra tracks not on the original release. This was the first time all the musicians were properly credited on a release.
Short snippet in Technical Audio in November of 1972.
In The News . . .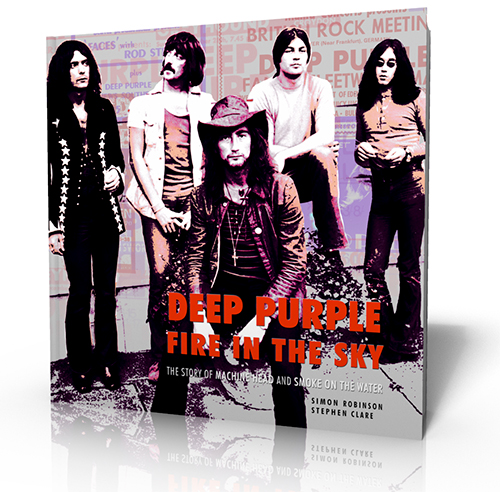 This Week in Purple History . . .
February 17 through February23
February 19, 1949 – Eddie Hardin is born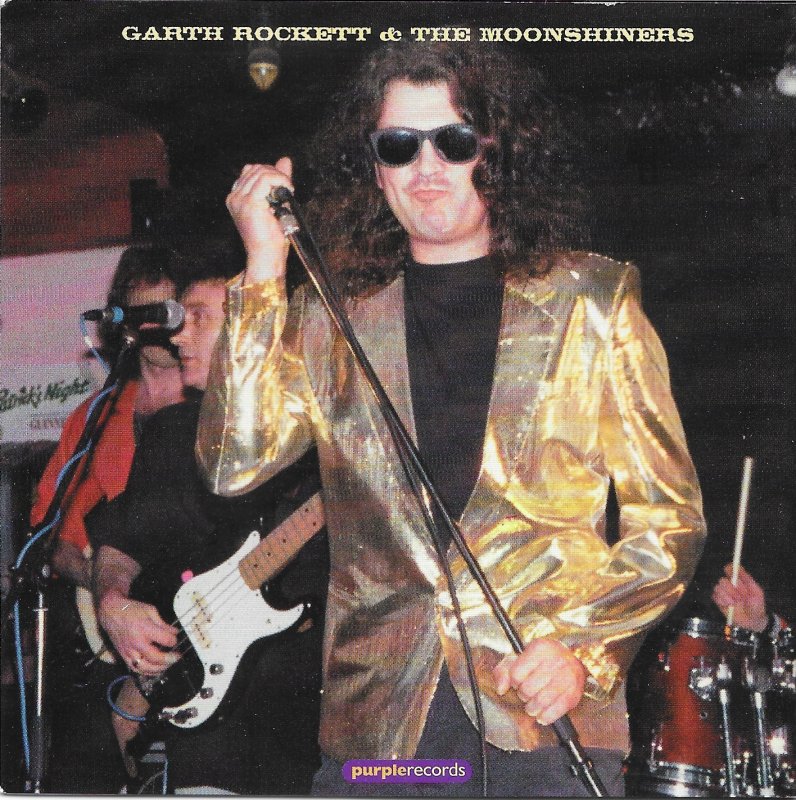 February 18, 1989 – Ian Gillan goes on tour as Garth Rockett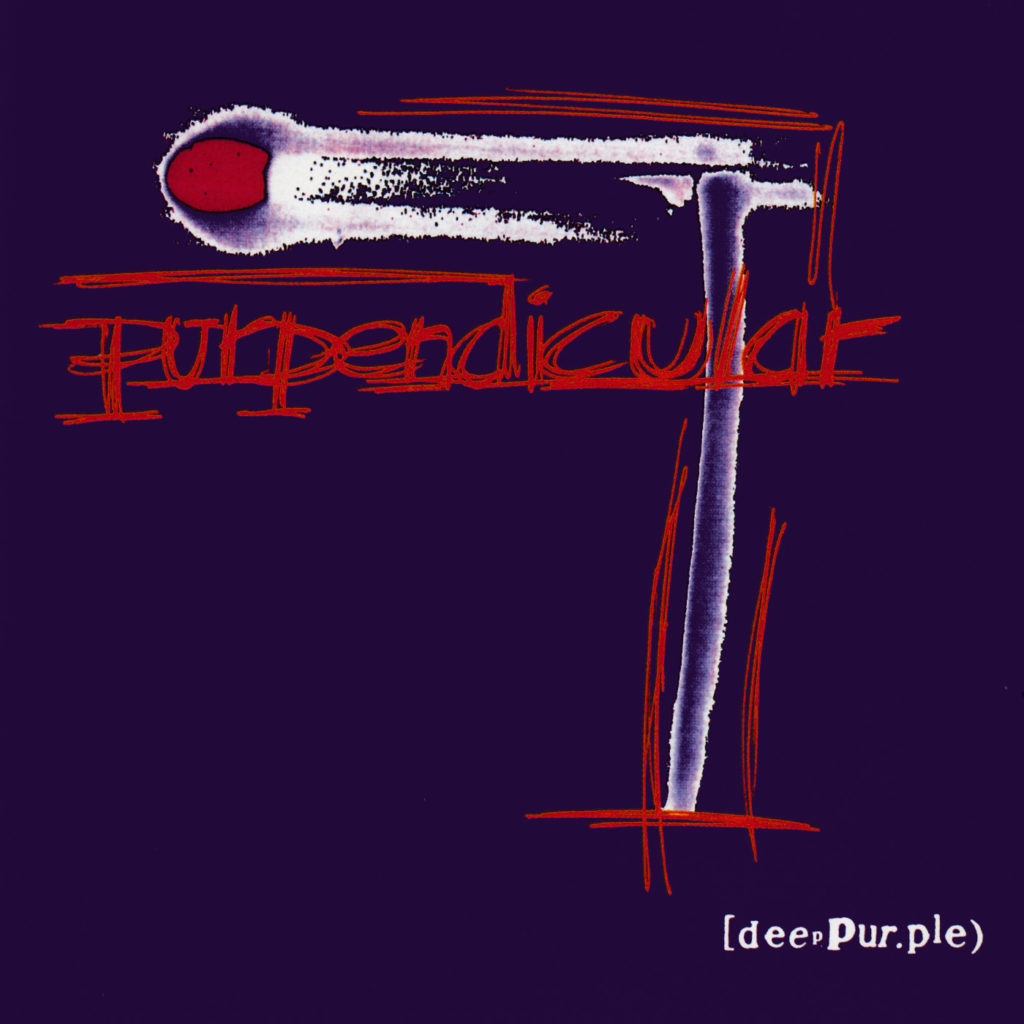 February 17, 1996 – Purpendicular is released
For Further Information:

Green Bullfrog CD liner notes by Connoisseur Collection by Roger Dopson
Listener Mail/Comments

Comments about the show? Things you'd like us to cover? We'd love to hear from you. Send us an email at info@deeppurplepodcast.com or @ us on Twitter, Facebook, or Instagram.