Subscribe at Apple Podcasts, Stitcher, Google Podcasts, Overcast, Pocket Casts, Anchor.fm, Breaker, PodBean, RadioPublic, or search in your favorite podcatcher!

Thanks to Our Patrons:

$5 Tier
$3 Tier

Peter Gardow
Ian Desrosiers

$1 Tier

Ells Murders
Spacey Noodles
Thanks to our Brothers at the Deep Dive Podcast Network:
Thanks to the Patron Saint and Archivist of The Deep Purple Podcast:
Show Updates:

Comments from social media.
Notes From The Field:

The Christmas Program:

Throw another log on the fire.
Time for some Christmas cheer – Glühwein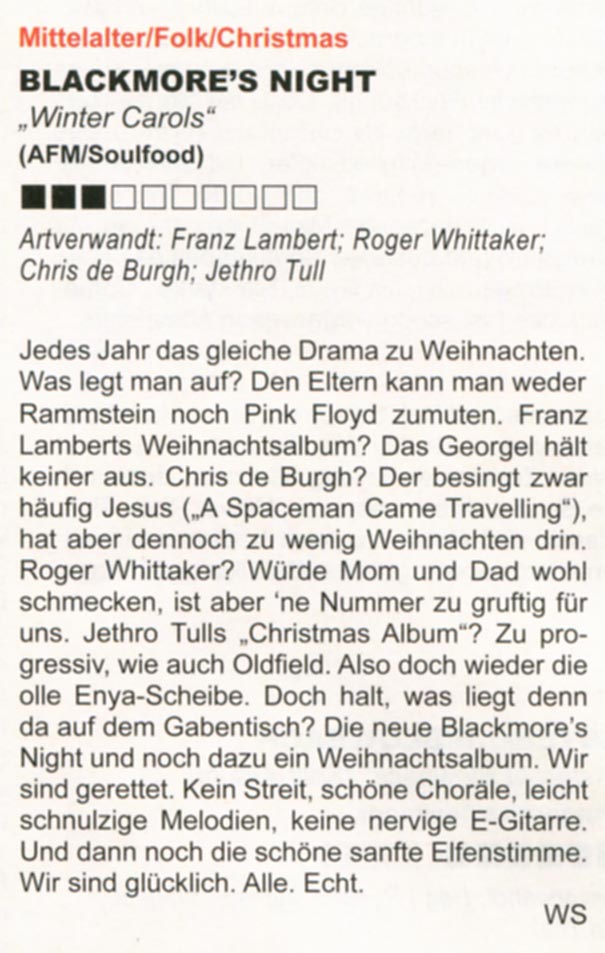 Blackmore's Night "Winter Carols" Ads
David Coverdale – Chestnuts
Deep Purple Holiday Ads from BRAVO (courtesy of Jorg Planer)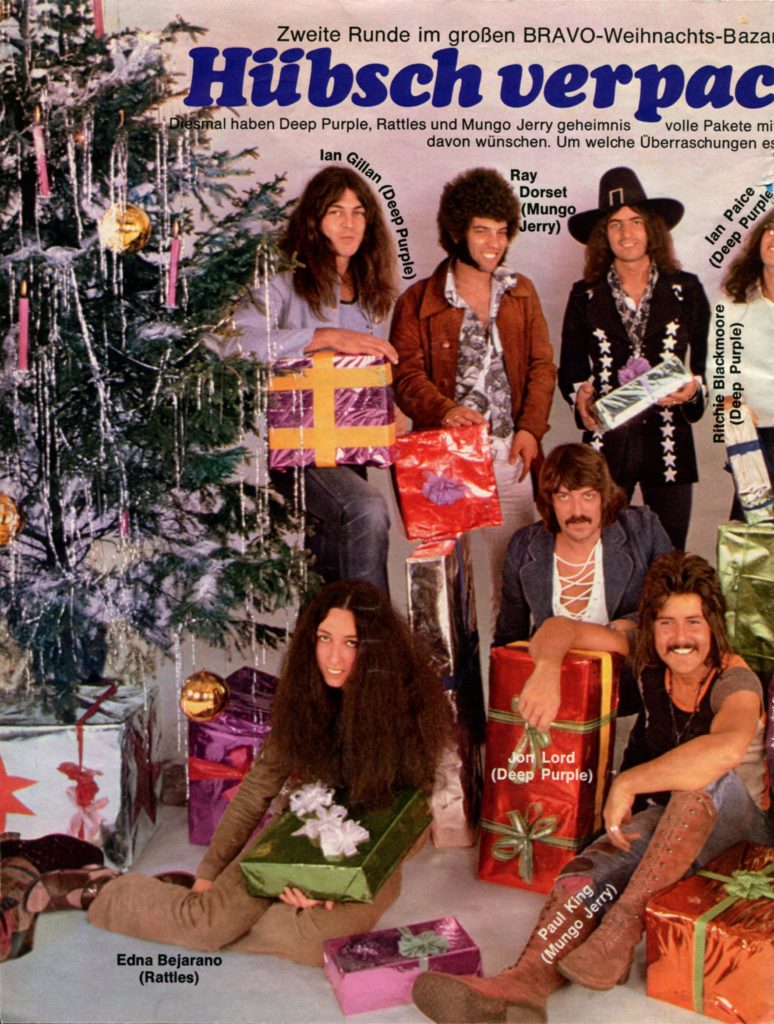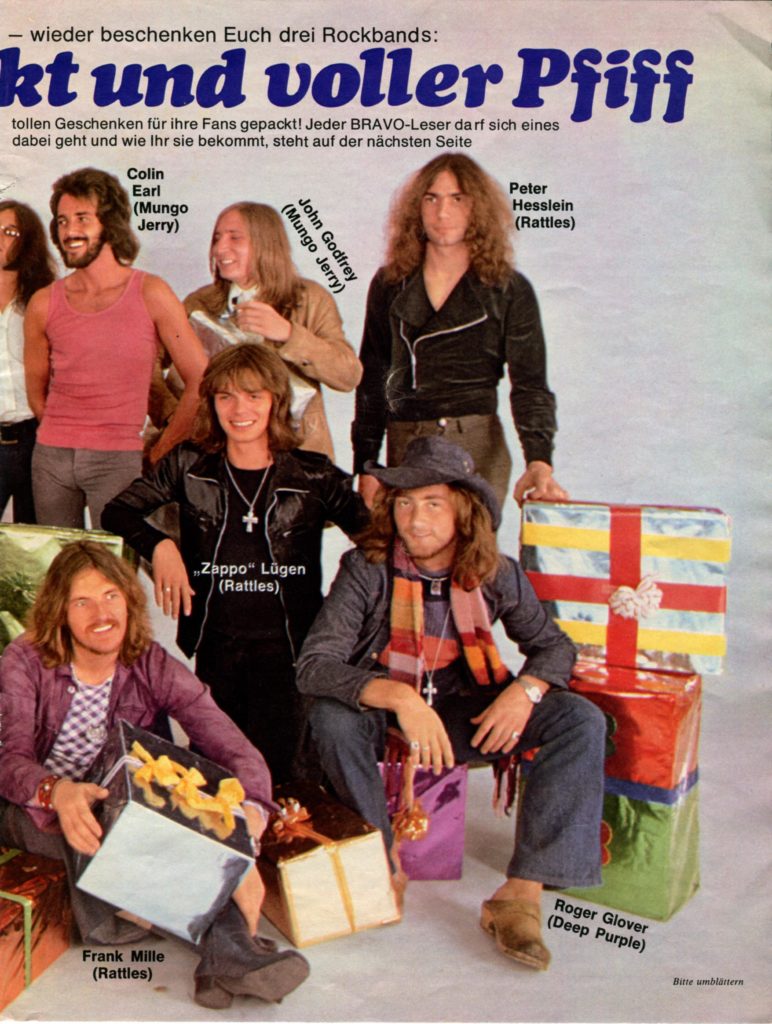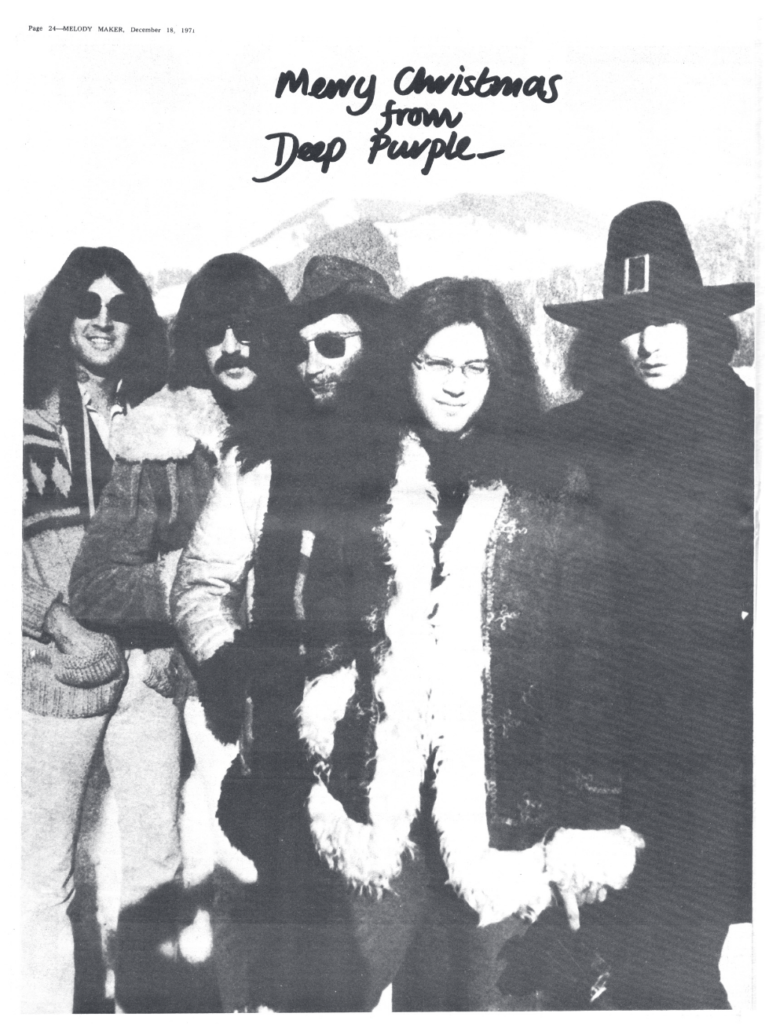 Melody Maker Ad for Purple Records from December 18, 1971 – two months after Purple Records launched:

Page 1 features the first four albums being released by Purple records (Drop in the Ocean, Curtiss Maldoon, Gemini Suite, and Pick Up a Bone. Also Merry Christmas from Yvonne Elliman, Al Shaw, Rupert Hine, Jon Lord, Clive Maldoon, Johnny Gustafson, Roger Glover, John Cann, Buddy Bohn, Tony Ashton, Paul Hammon, David MacIver, Dave Curtiss, Ian Paice, and Purple Records.
Second page features the band with a mountain range in the background (possibly taken in Geneva while the band was recording "Machine Head.")

Time for some more Christmas cheer – winter warmer beer
David Coverdale – Zat You Santa Claus?
We Wish You a Metal Xmas – God Rest Ye Merry Gentlemen

Featuring Ronnie James Dio, Tony Iommi, Rudy Sarzo, Simon Wright
Whitesnake Christmas Greetings over the years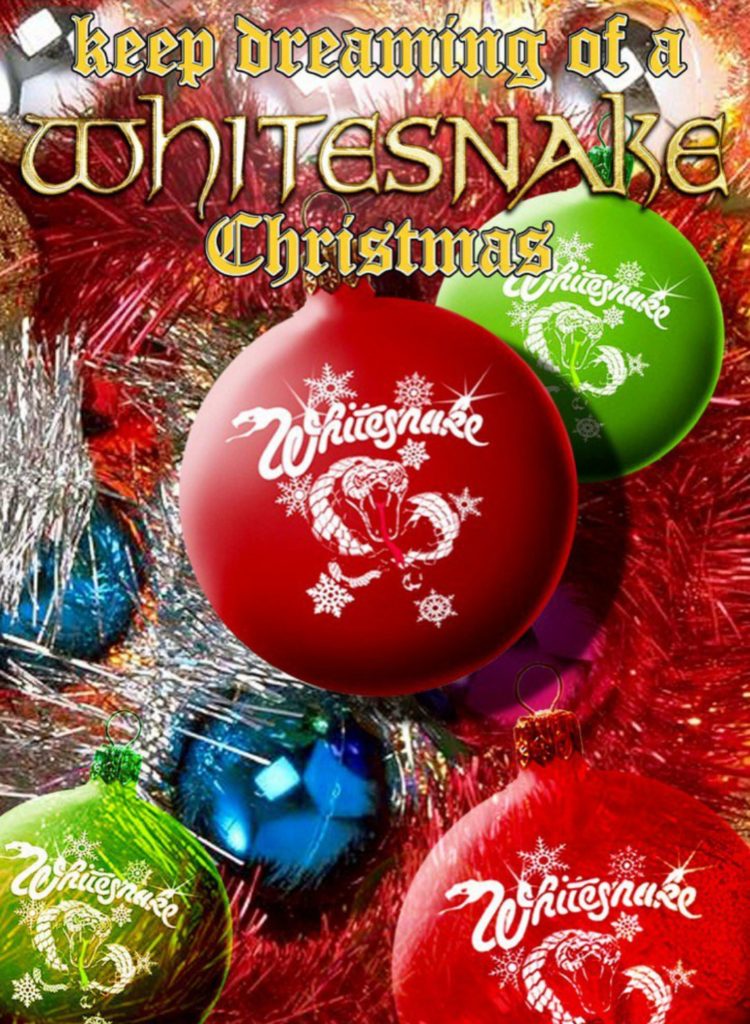 Reindeer in the Dark (parody of "Rainbow in the Dark")

Chris Rush – vocals,
Sergio Ortega – guitars,
Brian Hunsaker & Brian Laws – lyrics,
Mixed and mastered by Brian "Singe" Hunsaker,
Video by Brian Laws,
Completed December 16th, 2011
As heard on KISW 99.9 Seattle

David Coverdale – Whitesnake Christmas
Time for some even more Christmas cheer – Egg Nog with Brandy and nutmeg
This Week in Purple History . . .
December 23 through December 29

December 23, 1948 – The song "Deep Purple" is recorded Larry Clinton featuring vocalist Bea Wain. Previously it had only been an instrumental but Mitchell Parish added lyrics to the popular song in 1938. The instrumentation was written in 1933.
December 23, 1947 – Graham Bonnet is born!
December 27, 1948 – Martin "The Wasp" Birch is born!
David Coverdale Reads 'Twas the Night Before Christmas

Listener Mail/Comments

Comments about the show? Things you'd like us to cover? We'd love to hear from you. Send us an email at info@deeppurplepodcast.com or @ us on Twitter, Facebook, or Instagram.